If you have pets that go in and outside during winter months, then these 5 Great Winter Costumes For Large Dogs are sure to come in handy.  Check out our favorites out there for both style and functionality.  It's not just about staying warm anymore!  You want your dogs to look cute too!  Whether you are putting them in a fun puppy hoodie, or a full costume to make them appear more fierce than they are, these are our favorite picks for great winter costumes for larger dogs.
Related Posts:
5 GREAT WINTER COSTUMES FOR LARGE DOGS
Affiliate links included below. Thank you for your support!
Casual Canine Camo Hoodie Sweatshirt:  Don't miss out on this great winter costume or jacket for your dog.  Going hunting?  Grab this camo hoodie for your pup and head out in style!  This hooded dog jacket even has the traditional hoodie pockets!  Pack a treat for your pup, or store your doggy poo bags there for after they do their business on your walk.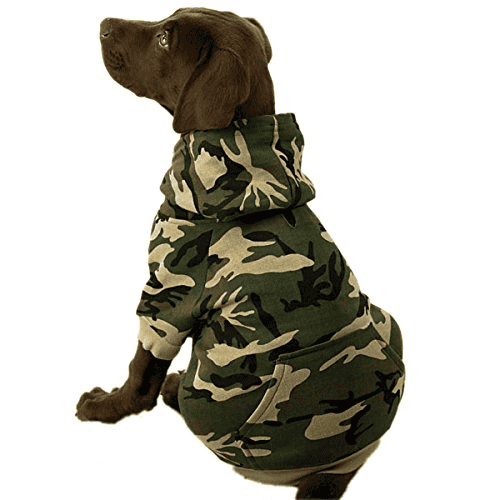 Star Trek Spock Dog Hoodie:  Whimsical and functional, this hoodie is perfect for taking your geeky dog out for a stroll in the elements.  The hoodie fits perfectly over their head to keep those Vulcan ears warm!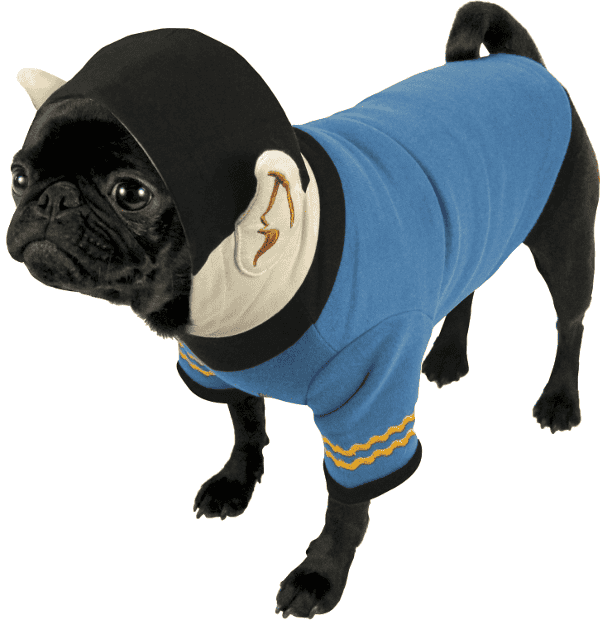 Ultimate Doggie Dino Costume & Jacket:  This great costume doubles as a great jacket to keep your larger dog warm this winter.  The hooded top, long tail covering and spikey back are great for having fun while keeping your pooch warm in the winter weather.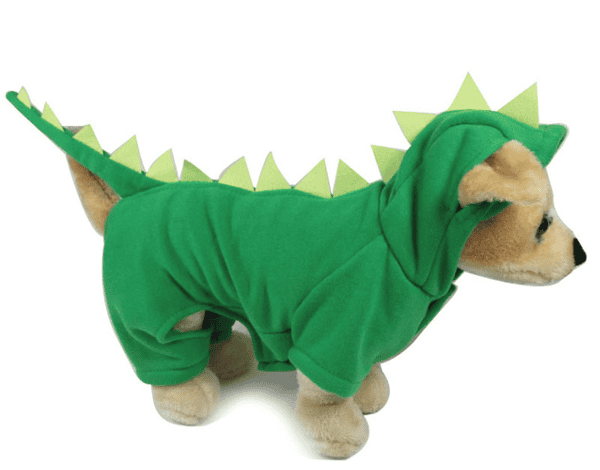 Batman Dog Costume:  While it may be geared toward Halloween, this is a great choice to use this winter to keep your pup warm.  With legs, head and back covered it is sure to keep him or her warm while they save the day!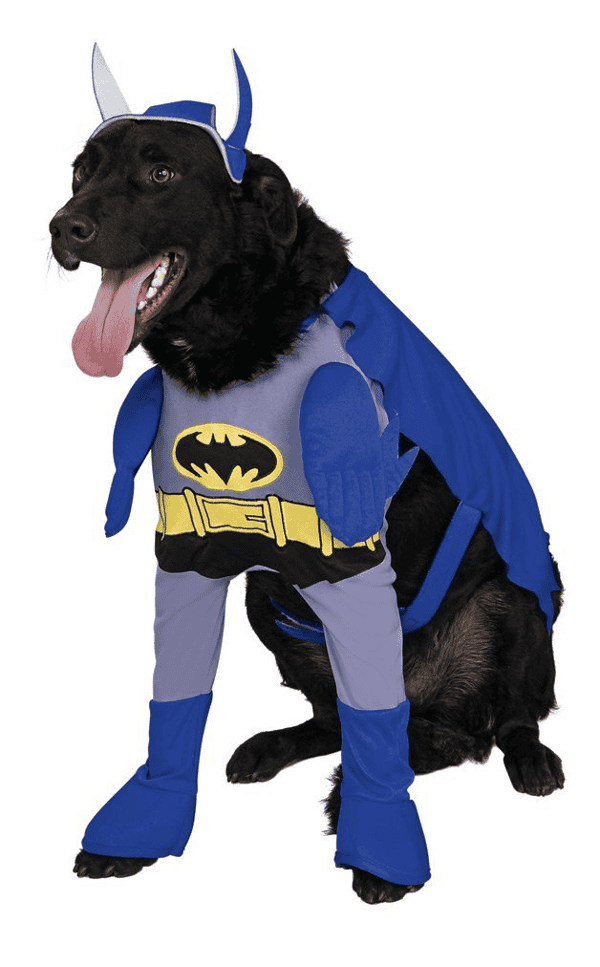 Darth Vader Dog Costume:  Let your dog show his dark side in this fun costume!  Perfect for the geek family, Star Wars costumes not only keep your pups warm, but they offer a fun new personality they might not have known they had.  Let your dog strut the streets in style with this classic character!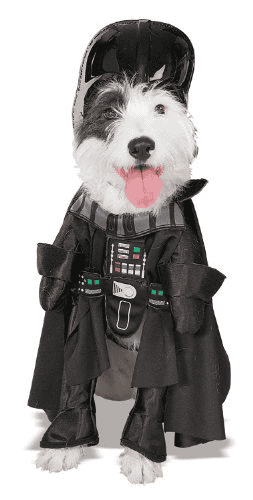 Don't let your pooch go out in the elements this winter without proper gear!  Grab one of these 5 great winter costumes for large dogs, or step it up a notch and grab all of them.  Make sure to shop around and look at all the choices on Amazon for great products your dogs will need to stay safe and healthy this winter.  Don't hesitate to buy these great costumes that take fun and make them functional for winter weather for your dog!
Which are your favorite winter costumes for large dogs?