Many experts have pointed to soft kibble as an excellent choice for older dogs. This is because it promotes easier eating for aging pups with tooth issues.
But sadly, it can be tricky to purchase with all the options available out there right now. So I thought it'd be a good idea to create a detailed buying to help navigate the vast amount of choices. These discussions will make selecting a soft kibble for your older dog much more manageable.
Start with a quick side-by-side comparison of my top choices. Then, read on for all the details and in-depth reviews.
FYI, this post includes affiliate links. If you make a purchase through these links, DogVills earns a small commission at no extra cost to you.
Preview
My top pick
Product Name
ZIWI Peak Air-Dried Dog Food – All Natural, High Protein, Grain Free and Limited Ingredient with Superfoods (Beef, 2.2 lb)
Yumwoof Perfect Kibble Non-GMO Air Dried Dog Food | Improves Allergies & Digestion with Organic Coconut Oil, MCTs & Antioxidants | Vet-Approved Soft Dry Diet | Made in USA (Chicken 14 oz.)
Open Farm Freeze Dried Raw Dog Food, Humanely Raised Meat Recipe with Non-GMO Superfoods and No Artificial Flavors or Preservatives, Homestead Turkey Recipe Freeze Dried - 22oz
The Honest Kitchen Whole Food Clusters Whole Grain Chicken & Oat Dry Dog Food, 1 lb Bag
Top Feature
Suitable for all life stages and breeds
Only uses ethically sourced ingredients
100% human-grade ingredients
5 Best Soft Kibbles for Older Dogs
Limiting this list to only five options was quite a difficult task. However, I didn't want to overwhelm you with an extensive amount of options. I know I appreciate it when writers cut to the chase and narrow things down for me. I hope you do, too!
With that in mind, I decided to walk you through what I feel are truly the five BEST soft kibbles for older dogs. Let's not waste time and see whether one can be your dog's next food. 
One last quick tip: if you don't necessarily NEED a dry kibble for your dog, I HIGHLY recommend going with Nom Nom. Not only is it made with high-quality ingredients, but they custom tailor every meal specifically for YOUR dog. Check out our Nom Nom dog food delivery review to learn more.
1. Yumwoof Perfect Kibble
Yumwoof's Perfect Kibble begins our list with an impressive option made from all-natural ingredients. So you won't have to worry about any mystery inclusions causing your dog issues. Meanwhile, it offers an excellent taste and soft enough kibble to help older dogs eat it without trouble.
Features:
Flavors: Beef 14oz, Chicken 14oz, and Chicken 3.5lbs

Slow-cooked, low-carb formula

Ready-to-eat preparation

The first ingredient is fresh meat (beef or chicken)

6% MCTs

19 antioxidants

Made with 14 natural ingredients (no fillers)
Pros:
Easy to chew kibble for better dental health

Dogs love its taste

Suitable for all life stages and breeds

Promotes better heart health with MCTs and antioxidants

No refrigeration necessary to encourage easy storing
Cons:
A bit pricey (most buyers recommend using it as a topper)

They say their food is backed by 250 studies (see screenshot below), but don't tell you which studies.

Final Verdict
Overall, Yumwoof did an excellent job crafting a soft kibble older dogs can enjoy. But this option isn't only for senior pups, as it's suitable for all life stages and breeds. So, it'll have no trouble working in a multi-dog household.
The only downside is this soft kibble has one of the more expensive price tags. Some buyers combatted this problem by using it as a topper for other foods.
The other con is more of a personal pet peeve of mine. I have a firm "say study, show study" rule. In other words, if you tell me something is backed by a study, you better be prepared to actually show me said study.
In any case, the cost is the only major con, and its unique taste and overall convenience make the price tag more than worth it.
Yumwoof Perfect Kibble Non-GMO Air Dried Dog Food | Improves Allergies & Digestion with Organic Coconut Oil, MCTs & Antioxidants | Vet-Approved Soft Dry Diet | Made in USA (Chicken 14 oz.)
NON-GMO INGREDIENTS: We use premium GMO-free ingredients and meat from USDA facilities so your dog gets the best nutrition for a healthy life.
GENTLY AIR DRIED: No fridge needed. Get the benefits of fresh food ingredients with more convenience. Our air drying method preserves the natural nutrients in your dog's food.
ANTI-INFLAMMATORY: Our recipe has 25x more omega-3 than AAFCO requirements, and higher coconut oil and MCTs than any other dog food to help with allergies and digestive issues.
LOW CARB & DIABETES FRIENDLY: Perfect Kibble has only 16% net carbs and doesn't contain any empty calorie fillers that spike insulin levels.
BACKED BY 250 STUDIES: Recipe is backed by 250 clinical studies supporting its benefits for dogs suffering from skin allergies, joint pain, seizures, constipation and gut health issues.
2. ZIWI Peak Air-Dried Soft Kibble
Our next option, ZIWI's Peak Air-Dried Soft Kibble, manages to be ideal for owners and dogs. It offers an easy scoop-and-serve process while providing a taste dogs love. As a result, it isn't easy to find why someone wouldn't want to give their pup this soft kibble.
Features:
Flavors: Beef, Chicken, Lamb, Mackerel & Lamb, Tripe & Lamb, and Venison

Sizes: 1 pound, 2.2 pounds, 5.5 pounds, and 8.8 pounds

Air-dried soft kibble

Grain-free, low-carb formula

Whole meat primary ingredient

Fitted with a 10% superfood boost from various ingredients

No fillers, grains, or added carbohydrates
Pros:
Usable for toppers or complete meals

Promotes better dental health, heart health, and joint mobility

Suitable for all breeds and ages

Easy to serve

Ideal for picky dogs with its proven tasty formula
Cons:
Pungent odor for humans

(in other words, it smells!!)
Final Verdict
Aside from its convenience, I like this food's health benefits. It has been shown to promote shinier coats, optimize dental health, and help with joint issues. That makes it a suitable option not just for seniors but for every breed and age.
But I have to point out that the smell is far more pungent than expected. Other customers agree with me, as it's the most often-cited complaint in their reviews.
But, of course, it's hard to complain too much about it, considering all the benefits. So it's a trade that most owners are willing to take.
ZIWI Peak Air-Dried Dog Food – All Natural, High Protein, Grain Free and Limited Ingredient with Superfoods (Beef, 2.2 lb)
HIGH PROTEIN, NUTRIENT DENSE: Authentic whole-prey ratios, featuring 96% free-range Beef, Organs, Bone, and New Zealand Green Mussels. Safely air-dried ingredients deliver peak nutrition and mouth-watering taste for the pickiest dogs.
GRAIN-FREE, LOW CARB: Limited Ingredient (L.I.D) premium dog food without added carbohydrates, ideal for food sensitive dogs. NO cheap fillers such as grain, potato or peas, which are linked to obesity, food allergies, and other health concerns.
10% SUPERFOOD BOOST: Cold-washed Green Tripe, New Zealand Green Mussels, and Organic Kelp; holistic ingredients to support digestion, healthy skin and coat, joint health, reduce inflammation, and promote heart and brain health.
TOPPER or COMPLETE MEAL for ALL LIFE STAGES: Perfect as a topper for a nutrition and flavor boost, and ideal as a complete meal for peak nutrition and health; optimized from puppy to senior dogs, including small and large dog breeds.
ETHICAL and SUSTAINABLE: ZIWI sources only 100% free-range, grass-fed, grass-finished meats, and wild-caught seafoods, all from New Zealand farms and pristine oceans. Farmed without added hormones, antibiotics, or growth promotants.
3. Open Farm Freeze Dried Soft Dog Food
Kibble doesn't get much more beneficial than Open Farm Freeze Dried Soft Dog Food. It provides senior dogs with an easy-to-chew, well-balanced formula. Of course, your older dog will also be foaming at the mouth to eat it with its wide variety of exciting flavors.
Features:
Flavors: Grass Fed Beef, Harvest Chicken, Pasture-Raised Lamb, Farmer's Table Pork, Homestead Turkey, and Surf & Turf

Sizes: 5.5 Ounce, 13.5 Ounce, and 22 Ounce

Freeze-dried raw kibble

Gluten-free formulas with 100% traceable ingredients

Only uses ethically sourced meats

Non-GMO fruits and vegetables
Pros:
Easy to chew kibble for dental issues

Well-balanced formula from all-natural ingredients

Several flavor options to ensure every dog gets a tasty meal

Versatile usage with being a topper or complete meal

Simple scoop and serve feeding process
Cons:
It makes your dog's breath kind of stinky
Of course, you could always whip up some of our favorite fresh-breath treats!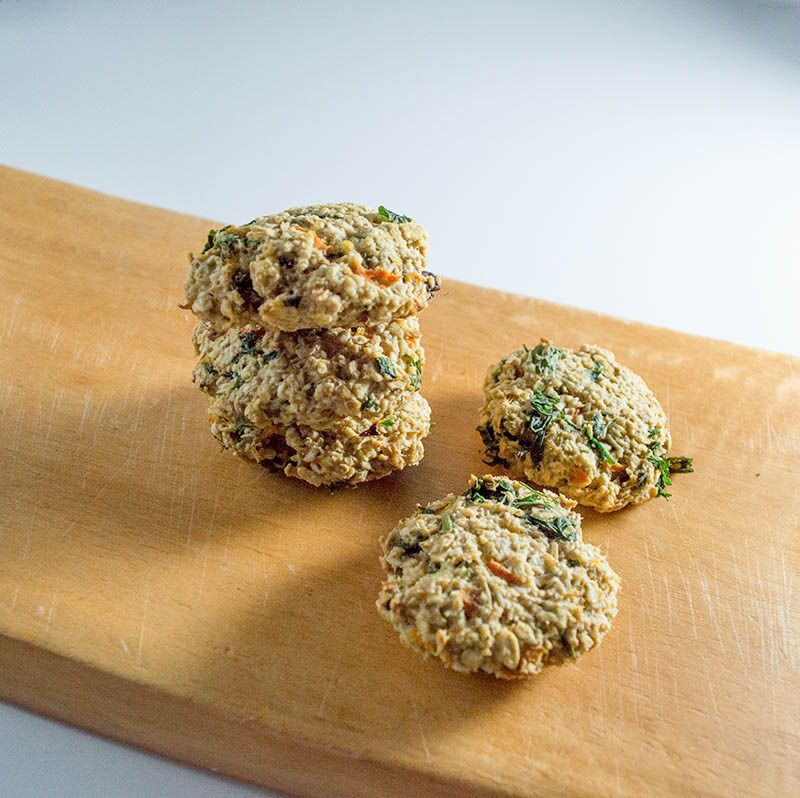 Final Verdict
Senior dog owners would be doing a disservice by not considering this option. It checks off way too many boxes with its well-balanced, versatile formula. You could certainly do much worse than using this top-tier soft kibble.
However, I must warn you, it does cause stinky breath when you feed it to your dogs. Other customers noted it a few times, but even they still stood by this product. So I'd recommend not getting too close to your dog's mouth after they eat this food!
Open Farm Freeze Dried Raw Dog Food, Humanely Raised Meat Recipe with Non-GMO Superfoods and No Artificial Flavors or Preservatives, Homestead Turkey Recipe Freeze Dried - 22oz
NEW PACKAGING AND INGREDIENTS: Discover the delight of our reimagined product with NEW packaging and ingredients, still boasting the beloved flavor you know and love. Plus, don't miss out on the exciting reveal of our updated components captured in photo 3. Now with more protein for a tastier and healthier option!
MORE WAYS TO FEED: Boost their kibbles with the ultimate meaty taste that can't be beat by other wet mixers or toppers. Mix it into meals as either dry nuggets or use its absorbency to rehydrate it with a little water for soft, moist bites.
FULL COVERAGE NUTRITION: Treat any breed to nature's best— a blend that uses bits of meat and vegetables to supply vital health benefits through protein and probiotic fiber, all in a small resealable travel pouch container for easy scoop and serve.
FROM FARM TO BOWL: Dogs crave meat by wild primal instinct, so our recipe makes it the 1st ingredient. Then we skip the wheat, corn, and potato in favor of fresh superfoods like pumpkin and blueberries for extra wellness and an honest balanced diet.
100% TRANSPARENCY: As a part of our commitment to transparent sourcing practices, we provide owners with the ability to trace the origin of every ingredient using the lot number on the bag, because where pet foods come from shouldn't be a mystery.
4. The Honest Kitchen Soft Dry Dog Food
Most kibble fails to meet what anyone would consider high-quality dog food. But the Honest Kitchen Soft Dry Dog Food doesn't fit this stereotype. Instead, its formula uses 100% human-grade ingredients to ensure your dog gets all its required nutrients.
Features:
Chicken flavored

Whole food kibble clusters

Made with 100% human-grade ingredients

Cage-free chicken and turkey

Natural fibers and live probiotics

Antioxidants from carrots and broccoli

No fillers, GMOs, meat-byproducts/meals, or artificial flavors/preservatives
Pros:
High-quality kibble with balanced and natural ingredients

Ideal for all adult dogs

Easy to serve and chew with ready-to-eat formula

No unwanted or unnecessary ingredients

It doesn't produce a foul odor
Cons:
Lack of buying and flavor options
Final Verdict
Any older dog would benefit tremendously from this soft kibble in their diet. Its high-quality ingredients and easy-to-chew formula will keep them delighted. Plus, it'll be less of a burden on an owner as it doesn't produce foul odor or breath like other options.
I only wish there were a few more flavors and buying options. It just seems like a missed opportunity to widen its customer base. In any case, the dogs who enjoy its chicken flavor will thrive during their twilight years.
The Honest Kitchen Whole Food Clusters Whole Grain Chicken & Oat Dry Dog Food, 1 lb Bag
WORLD'S FIRST HUMAN GRADE DRY DOG FOOD: Most pet food is something called 'feed grade.' Whole Food Clusters are the world's first human grade dry food — made with 100% human grade ingredients and produced in a human food facility. That means higher quality ingredients and more safety standards, just like you'd expect from your own food!
SUITABLE FOR ADULT DOGS: Complete & Balanced nutrition for adult dogs of all breeds and sizes including adult and senior dogs.
PREMIUM NUTRITION: Clusters are thoughtfully prepared using human grade muscle meat & liver, oats, beneficial fats & live probiotics; cold pressed into delicious, bite-size, ready-to-eat pieces. This recipe is also free of potatoes and legumes.
MINIMALLY PROCESSED: Clusters are made by mixing small batches of fresh ingredients, cold pressing them into bite-sized clusters, and then gently slow roasting and dehydrating them to maintain the nutrients, aroma and taste of whole foods.
WE SAY NO TO: This recipe contains no feed grade ingredients, meat meals, fillers, GMO ingredients, artificial flavors or artificial preservatives.
5. Wellness CORE RawRev Soft Dry Dog Food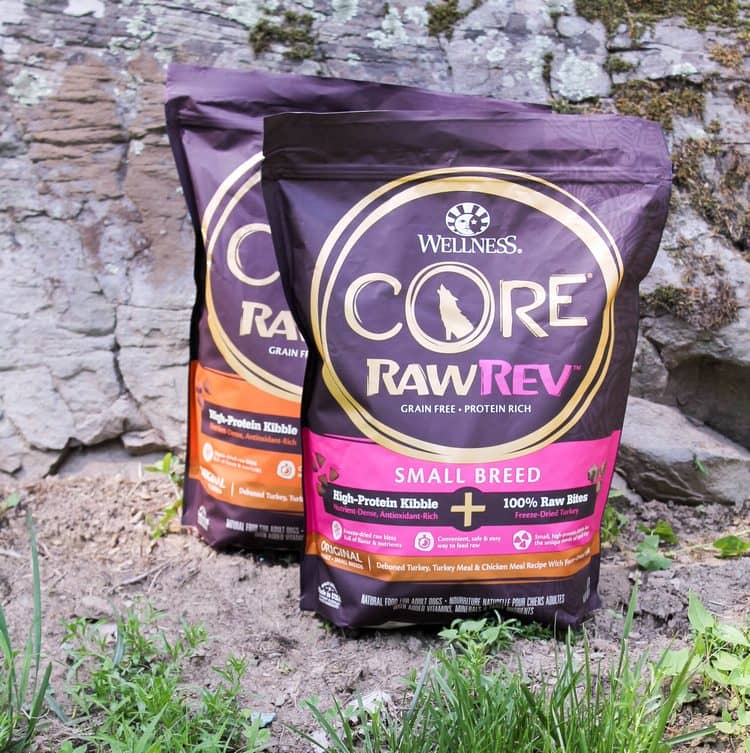 The final option, Wellness's CORE RawRev Soft Dry Dog Food, is a bit more bargain-buyer friendly than other soft kibbles. After all, it's available in large quantities for lower costs, which any dog owner wouldn't mind paying. These more affordable prices also come with many beneficial ingredients from its grain-free, gluten-free formula.
Features:
Flavors: Turkey, Healthy Weight, Ocean, Small Breed, and Wild Game

Sizes: 2-piece set, 4 Pound, 10 Pound, 18 Pound, and 20 Pound

Nutritious kibble mixed with freeze-dried bites

Grain-free and gluten-free formula

Fresh meat ingredients for the primary protein source

It contains omega fatty acids, antioxidants, prebiotics, and probiotics

No fillers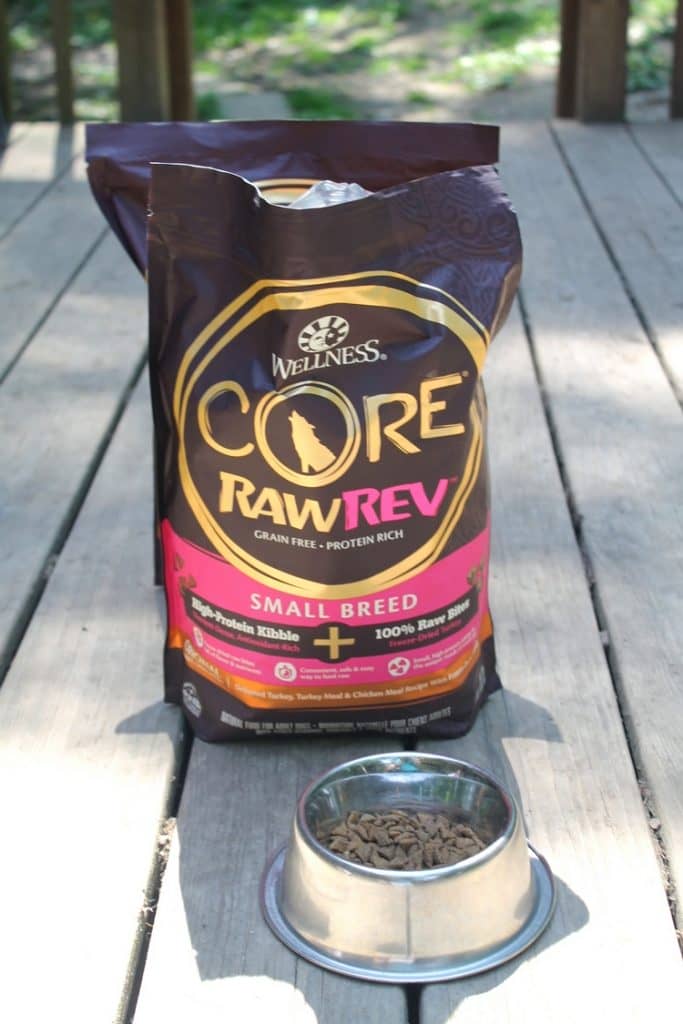 Pros:
More affordable large quantities than other soft kibbles

Promotes better heart health (omega fatty acids and antioxidants)

Ready-to-eat for convenient serving

Probiotics and prebiotics help prevent digestive problems

Ideal for dental issues with softer kibble and bites
Cons:
Shipping concerns (arrived without the freeze-dried bites once or twice)
Check out our full review of Wellness CORE RawRev for more details.
Final Verdict
All in all, your senior could benefit significantly from this Wellness kibble. Its prevention of both digestive and teeth issues more than mesh with common older dog problems. It's also hard to love this product's convenient scoop and serve feeding process.
I wouldn't be doing my job if I didn't mention some customers noted it arrived without including the freeze-dried bits. But it's not something that I feel overly concerned about, as most dog owners were delighted by this soft kibble.
Wellness CORE RawRev Grain-Free Dry Dog Food, Natural Ingredients, Made in USA with Real Freeze-Dried Meat (Adult, Turkey, 20 lbs)
GRAIN-FREE ADULT DRY DOG FOOD: Protein packed, nutrient dense kibble combined with 100% raw freeze-dried turkey pieces for a crave worthy savory dog food; with optimal protein levels, high fiber and calorie content your dog needs to thrive
LEANER BODY MASS AND MUSCLE TONE: Based on the nutritional philosophy that dogs thrive on a natural diet mainly comprised of meat, this dog food is made with high quality protein ingredients
SUPPORTS DIGESTIVE HEALTH AND HEALTHY COAT: Contains guaranteed levels of glucosamine for strong joints, probiotics for digestive health, omega fatty acids for healthy skin and coat, and taurine for a healthy heart
NO CORN, WHEAT, OR SOY: Contains only premium, all natural ingredients with no poultry by-products, wheat, wheat gluten, corn, soy, artificial colors, or preservatives. Manufactured in a facility that also processes grains
MADE IN USA: Using only the finest globally sourced ingredients, we prepare each of our diets in our own state of the art facility; recipes crafted with wholesome, non-GMO ingredients chosen for their nutritional benefits
What is a Soft Kibble for Dogs?
Before diving into the rest of this buying guide, I thought it'd be wise to define "soft kibble." It'll be a simple way to ensure nobody is confused about what we're discussing.
So soft kibble is another term for soft dry dog food. Most dog owners don't even know this food exists before vets recommend it for their old pups. After all, it provides all the convenience of regular dry food while making it easier on weakened teeth.
It provides these benefits by having a texture that falls between wet and dry foods. In other words, soft kibble won't have the same wet or completely dry feel as other foods. Instead, it's ready-to-eat food with a more delicate constitution.
Meanwhile, dog owners can also expect soft kibble to come in various styles. Most options will often consist of all soft dry kibble or a combo of tender pieces with the kibble. In either case, it creates an easier-to-eat and often tastier meal that many dogs adore.
What to Look for When Buying a Soft Kibble For Older Dogs
So since I've now detailed how to identify soft kibble, let's demonstrate how to choose one. You must know what makes up a solid option to avoid choosing lousy food for an older dog. The following discussions of buying factors will ensure that this process becomes easy.
Your Dog's Age and Breed
I thought a good starting point would be discussing why we're all here. Basically, your dog's age is a massive factor when buying a worthwhile soft kibble. For instance, soft kibble with limited fillers goes down much easier for senior dogs.
You wouldn't have the same trouble with a puppy or a growing adult pup. It's why most dog food manufacturers ensure it points out what life stages best mesh with their product. So please do yourself a favor and stick with their recommendation; don't buy puppy food for your senior dog.
Furthermore, your dog's breed will be a factor in a similar way. You'll need to read through each food's description to make sure it suits your dog's breed restrictions. For instance, some foods are much better for smaller breeds, while others work well with larger ones.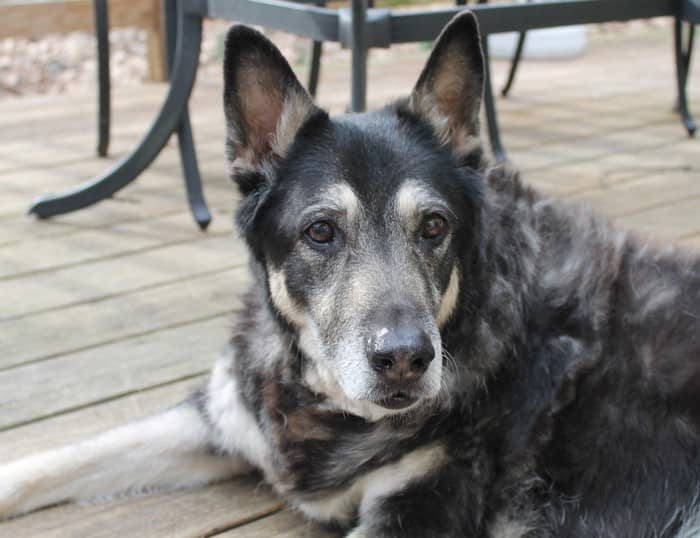 Protein Sources
One of the first things to consider when buying dog food is the protein sources. Protein is a crucial part of any dog's diet to promote a healthy lifestyle. But it must come from a high-quality whole meat source like lamb, beef, or chicken.
You can rely on these whole meat sources to provide pups with all the necessary nutrients. It's much safer and healthier than meat byproducts or meals for any pup. But it's even more essential for older dogs.
So please, read the ingredient list for each soft kibble carefully. It doesn't make much sense not to be aware of what's going into your dog's body. Reading these ingredient lists will ensure that's never the case.
Vitamins and Minerals
The next ingredients to research are each kibble's provided vitamins and minerals. You might be asking yourself, "how in the world do dog food brands add them?" They add them by incorporating fruits/vegetables in their ingredients or through a fortification process.
Some notable fruits to look out for include apples, blueberries, and strawberries. Their inclusions will help out older dogs tremendously by promoting better health. In fact, most fruits are excellent additions to any soft kibble with high levels of vitamins, minerals, and antioxidants.
Honestly, dog owners should try to buy soft kibble with antioxidants. They're excellent for promoting a better immune system, which is handy for older dogs. It could help your dog overcome infections or diseases causing them serious issues.
Meanwhile, vegetables will also provide those vitamins and minerals without issue. You can expect them to be a solid source of fiber, too, which can help with digestive problems. Some acceptable inclusions include spinach, carrots, beets, and kale.
Omega Fats
Omega fats are a consideration that many dog owners overlook when choosing soft kibble. But these fats are excellent for keeping an older dog's coat in peak condition. So it could have an older puppy's appearance return to its young glory days.
Of course, a shiny coat isn't the only thing these fats can provide. You can also expect them to help with an older dog's arthritis and kidney issues. So I put significant value in ensuring soft kibble has omega fats in its ingredient list (look for fish oil or flax).
Ingredients to Avoid
So you've got a handle on the proper ingredients in any high-quality soft kibble. But it's almost as important to know what you need to avoid in these formulas. So here's a quick list of ingredients that a soft kibble for older dogs shouldn't include:
Exotic meats:

many dog food manufacturers have started using exotic meats as the primary protein sources, such as alligator, kangaroo, and venison. But I wouldn't suggest using any kibble with these protein sources as it could trigger food allergies.

Meat meals or Meat byproducts:

As

noted earlier, whole meat protein sources are much better for seniors or any dog. These meat meals or meat byproducts won't provide the same nutritional value or benefits.

Fillers with no nutritional value like soy, wheat, and corn

: These fillers don't cause your dog harm, but they don't add anything productive. So it's best to avoid them whenever possible so the food is more beneficial for your dog.

Artificial ingredients:

these ingredients are known to cause several diseases. So avoiding any soft kibble that uses artificial ingredients, colors, or flavors is ideal. It's just not worth the consequences and severe health issues.
Brand
Never buy soft kibble or any dog food for senior dogs without researching the brand. You must check whether they're reputable before feeding their product to your dog. An easy way to do this research is through customer reviews and a quick google search.
Both resources should provide all the info required to avoid buying soft kibble from lousy brands. Plus, it'll make you feel much better when making a final decision. There won't be any worry when finally putting the food inside your dog's food bowl.
Final Recommendation
If I had to choose one soft kibble for senior dogs, it'd have to be ZIWI's Peak Air-Dried Soft Kibble. It does an excellent job offering tasty flavors while promoting better health, specifically for elderly pups.
Have you tried any of these soft kibbles for senior dogs? Don't forget to let us know in the comment section!
Last update on 2023-09-21 / Affiliate links / Images from Amazon Product Advertising API