Planning the right kidney failure diet for dogs is crucial to managing chronic kidney disease.
Of course, it's not quite as easy as planning, say, a rotation diet for dogs with allergies.
There are quite a few things to consider.
Let's talk about everything you need to know about coping with kidney dietary needs.
Kidney Failure Diet for Dogs – Coping with Kidney Dietary Needs
Kidney failure diet is the cornerstone of managing chronic kidney disease.
One of the hallmarks of kidney failure is a dog's decreased ability to clear the blood of the toxic byproducts made by metabolizing food into energy.
The kidneys' primary responsibility is removing toxins from the blood which are created by the digestive process.
When the kidneys function below capacity, that ability is impaired.
A kidney failure diet is designed to help the kidneys continue to function as well as they possibly can in the face of their ongoing deterioration.
With the proper diet, the strain on the kidneys can be drastically reduced, resulting in a longer period of functionality and health.
Today, we're going to talk about the various aspects of proper nutrition for dogs in chronic kidney failure.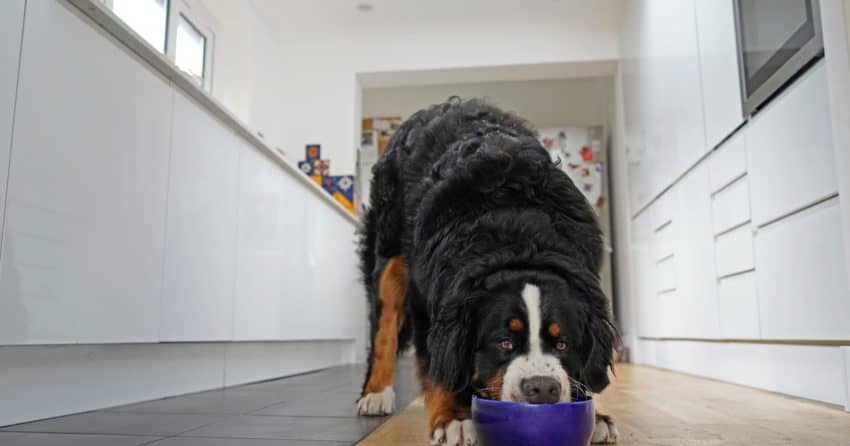 Why a Kidney Failure Diet is Important
Kidney failure is exactly what it sounds like. The kidneys are failing. Kidneys play a vital role in the body by filtering toxins out of the blood.
If the kidneys fail, the toxins build up, and eventually, the dog dies. However dire this may sound, there are ways to slow the deterioration of the kidneys due to chronic kidney disease.
The strain on the kidneys can be decreased by reducing the amount of protein and phosphorous – the two main products the kidneys filter out of the blood.
When protein and phosphorous in the bloodstream are reduced, the kidneys don't have to work as hard. As a result, their deterioration can be slowed.
The less work the kidneys have to do, the longer they last, so providing a dog in kidney failure with a diet low in protein and phosphorous is one of the first things your vet will do to help treat chronic kidney failure in the long term.
*FYI, this post contains affiliate links. If you make a purchase through these links, we earn a small commission at no extra charge to you.
Should You Make Your Own Kidney Failure Diet
As a vet assistant of 7 years, I'm seen a lot go wrong due to homemade diets that didn't hit the mark.
In general, I always promote high-quality dog food from a reputable company, especially in the case of chronic illness like kidney disease.
Kidney diets such as Hills k/d are scientifically formulated to meet your dog's nutritional needs while adding as little strain as possible to his kidney function.
That being said, I know there is a large population of dog owners out there who believe firmly in making homemade food.
Therefore, we're doing to look at the bedrock of homemade canine kidney disease diets, proportions, and important nutritional supplements that should be given in conjunction with these diets.
In addition, these kinds of homemade meals are perfect for what to feed a dog with kidney failure who will not eat prescription food.
How Much Protein Should be Included in a Kidney Failure Diet
Dogs, like all animals, need protein in order to maintain their muscle mass. However, too much protein causes excess strain on the kidneys.
A kidney failure diet is a delicate balancing act of addressing a dog's need for adequate protein to sustain his muscle as well as his kidney's need to do less work.
Luckily, chronic kidney disease occurs most often in older dogs.
These guys already have lower energy requirements and therefore, lower protein requirements.
Protein Amounts for Early Kidney Disease
Dogs with early-stage kidney disease with no protein in the urine generally need about half meat and half low phosphorous grains, pasta, and vegetables in their diet.
In addition, add a little egg, egg whites, and small amounts of liver and kidney meat.
Low phosphorous extras like butter, whole milk yogurt, and heavy whipping cream can be added for extra fat in the diet.
This will take the place of the reduced protein.
These ratios are ideal for early-stage kidney disease because the dog still gets adequate protein while maintaining a lower strain on the kidneys as they filter the blood.
Protein Amounts for Moderate Kidney Disease
Dogs with moderate kidney disease should have even less protein in their diets.
At this point, protein can be found in the urine due to the dog's decreased ability to filter excess protein, phosphorous, and toxins out of the blood.
At this stage, lower protein and phosphorous mean even less work for the kidneys, which leads to prolonged kidney life.
Protein Amounts for Late-Stage Kidney Disease
At this point, you should be conferring with your vet exclusively about your dog's diet.
Late-stage kidney disease comes with a host of issues from drastically decreased kidney function to problems secondary to the dog's reduced kidney function.
During this stage, your vet will most likely already be prescribing phosphorous blockers, administering fluids regularly, and possibly other procedures to help extend kidney function as much as possible.
Sample Amounts for Kidney Failure Diet
It's time to take the above information and put it in a practical form so you can see exactly how the ratios work.
These ratios are for a 40-pound dog, about the size of an average dog.
The amounts here are for about two cups of food per day. That's about all a relatively inactive dog needs.
Be aware that these amounts are for dogs who are otherwise healthy outside of their kidney disease.
Things change a bit when you combine homemade dog food for kidney disease and pancreatitis. But we'll get to that later.
Meat – 6 ounces
Grains and Vegetables – 6 ounces
1 Large Egg + 1 Egg White
Liver/Kidney Meat – 1 ounce
Extra Additions – 1 ounce
These general proportions should give a moderately sized dog with kidney failure all the nutrition he needs as well as reduce the load put on his kidneys. This is where you start.
Meat Sources for Kidney Failure Diet
The name of the game for a kidney failure diet is low protein and phosphorous to reduce that strain on your dog's kidneys.
To that end, opt for high-fat meats which tend to have less phosphorous in them.
You can and should switch up your protein sources to ensure that your dog gets an overall complete amino acid profile in his diet.
You can also opt for an extra egg and an extra egg white to further reduce the muscle meat.
20% Fat Ground Beef
Ground Lamb
Ground Pork
Ground Turkey
Dark Meat Chicken with Skin
Beef Heart
Green Tripe
Carbohydrate Sources for Kidney Failure Diet
Phosphorous amounts should be taken into account when choosing vegetables and grains for your dog's diet, as well.
The following grains and vegetables are low in phosphorous, making them ideal.
Just as with the meat sources, mix things up to ensure that your dog gets as complete a vitamin and mineral profile as possible.
Malt-o-Meal Cereal
White Rice
Sweet Potatoes
Winter Squash
Macaroni
Additional Protein Sources
The following protein sources are higher in phosphorous, however, they are also nutritionally dense, high in vitamins and minerals, and generally excellent for overall health.
Use these sources sparingly as supplemental nutrition in your overall homemade kidney failure diet rather than primary protein sources.
Eggs – Use one Egg and one Egg white in recipes. Most phosphorous in eggs is within the yolk, so opt for using more whites than yolks if your dog is in moderate to severe kidney failure.
Organ Meats – Beef and chicken liver and beef and lamb kidney.
Kidney Failure Diet Extras
It can sometimes be difficult to provide your dog with enough calories when you have to watch protein and phosphorous levels so closely.
This is where fats come in. Just like people, dogs need fat in their diet.
When protein and carbohydrate levels are adequate, the last thing to add to your low-protein homemade dog food recipes for kidney disease is fat.
The following ingredients are excellent for adding flavor, calories, and even some vitamins and minerals without adding much phosphorous.
Remember, these are only for a touch of extra flavor and nutrition. The amounts should remain small.
Butter – Unsalted. NO margarine. 1/2 ounce.
Heavy Whipping Cream – 1 ounce.
Whole Milk Yogurt – The active cultures are excellent for gut health. 1 ounce.
One thing to note on these fatty additions is that if your dog has pancreatitis or is prone to it, you'll need to work in close conjunction with your vet.
The last thing a dog in kidney failure needs is nausea and vomiting related to an inflamed pancreas.
Supplements
When you make any kind of homemade diet, it's important to remember that you'll have to supplement it to complete the nutrient profile your dog's body requires.
This is especially important when creating a homemade kidney failure diet. There are ingredients that will help keep your dog's vitamins at optimal levels as well as helping promote proper kidney function as much as possible.
Ground Eggshell or Plain Calcium
It's absolutely vital that you add 1/2 teaspoon of ground eggshell or 1,000 mg of plain calcium per pound of food to a kidney failure diet.
The calcium acts as a phosphorous binder. Remember two very important things here: NEVER use bone meal as it is high in phosphorous and EVER add calcium if your dog has elevated calcium levels.
Fish Oil
Give a 30 mg EPA+DHA combined fish oil supplement per pound of body weight to your dog daily.
In addition to the benefits to the coat, skin, and joints, the omega-3 fatty acids in fish oil help protect kidneys.
One important note is that the fish oil is from the body and NOT live oil.
Small Amounts of Vitamin B-Complex, Vitamin C, and Vitamin E
These are all important vitamins for your dog's energy levels, immune system, and skin.
Small Amounts of Kelp and Alfalfa
Kelp contains sodium, which can help keep your dog's electrolytes in balance, especially if he urinates often due to his kidney disease.
Alfalfa acts as a natural diuretic, helping your keep your dog's system flushed.
Types of Kidney Failure Diet Recipes
Kidney failure diet recipes can be as involved or as simple as you'd like to make them.
You can sear the meat and steam the vegetables and generally prepare a gourmet meal, or you can make crock-pot dog food for kidney disease.
It all depends on the time you want to invest and what your dog will and won't eat.
A quick Google search will give you all the kidney failure diet recipes you'll ever need if you want to take that path.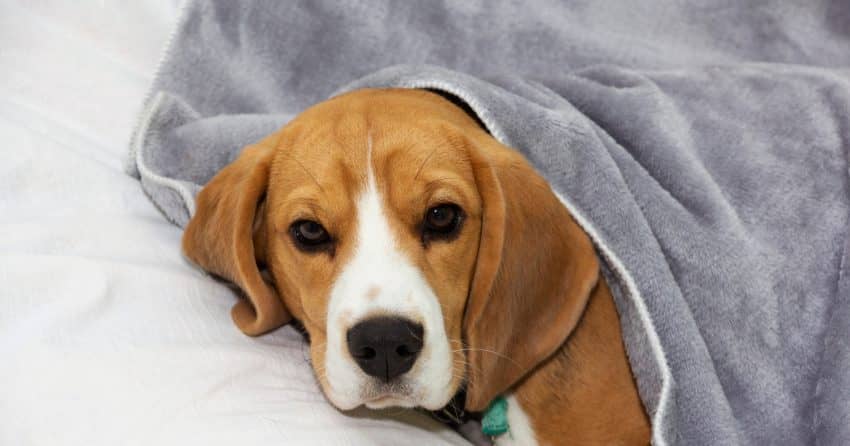 Choose the Kidney Failure Diet That's Right for You and Your Dog
If your dog is in early kidney failure, go ahead and give a homemade kidney failure diet a try. Remember, always do this in conjunction with your vet.
He or she may have recommendations that can help you provide the most nutritionally complete and kidney-friendly diet possible.
However, if your dog is in moderate to late kidney failure, I would suggest a prescription kidney failure diet for your dog.
Although the pros of homemade food are there, you just can't get the same nutrition from them that you can from a diet that is specifically formulated to address kidney issues.
That's my opinion, anyway, and I have seen that play out at the veterinary office.
In either case, the above information on kidney failure diet ingredients and options should give you a leg up in whatever direction you decide to go.
If you're reading this, and your dog has kidney disease good luck to both of you!
What are your thoughts on planning a kidney failure diet for dogs? Did you go through this yourself? Share below.
Last update on 2023-05-25 / Affiliate links / Images from Amazon Product Advertising API