Looking for a super cute dog treat recipe that's perfect for Valentine's Day (or any other day of the year, really)? This easy heart-shaped cinnamon pumpkin recipe is perfect!
Your pups will go crazy for the yummy taste. Plus, it's made with ingredients that you likely already have in your pantry, so no trips to exotic grocery stores here.
In fact, you could theoretically eat these yourself if you wanted! Although since they're lacking in sugar, I don't think they'd be as tasty to you as they are to Fido. 🙂
Let's check out the recipe, shall we? Then, we'll go over some of the benefits of the main ingredients.
Heart-Shaped Cinnamon Pumpkin Dog Treat Recipe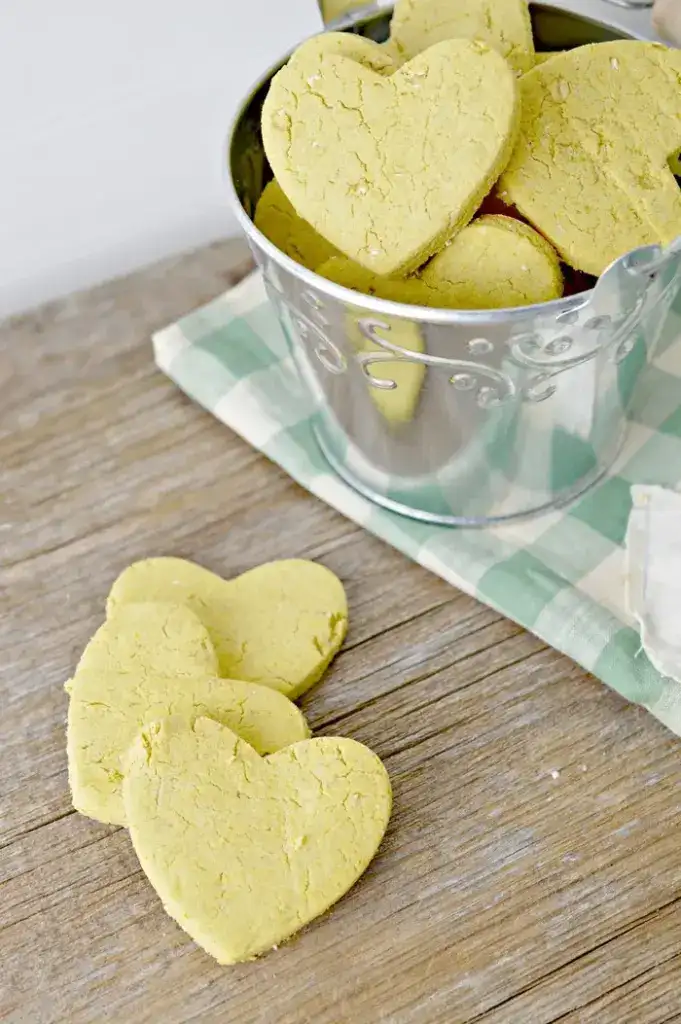 Just a quick note: This post includes affiliate links. If you buy anything through these links, DogVills earns a small commission at no extra cost to you.
Ingredients:
1 cup pumpkin puree (not pumpkin pie blend)

2 eggs, lightly beaten

1/4 cup packed brown sugar

1 1/2 cups whole wheat flour

1 tsp baking soda

1 tsp cinnamon
3 cups rolled oats
Instructions:
Preheat oven to 350° F
Lightly spray a baking sheet with cooking spray with flour.
In a small bowl combine the pumpkin and eggs.
In a large bowl, whisk together the brown sugar, flour, baking soda, and cinnamon
Next, stir in the rolled oats.
Make a well in the center of the oat mixture. Pour in the pumpkin mixture.
Thoroughly stir together until combined.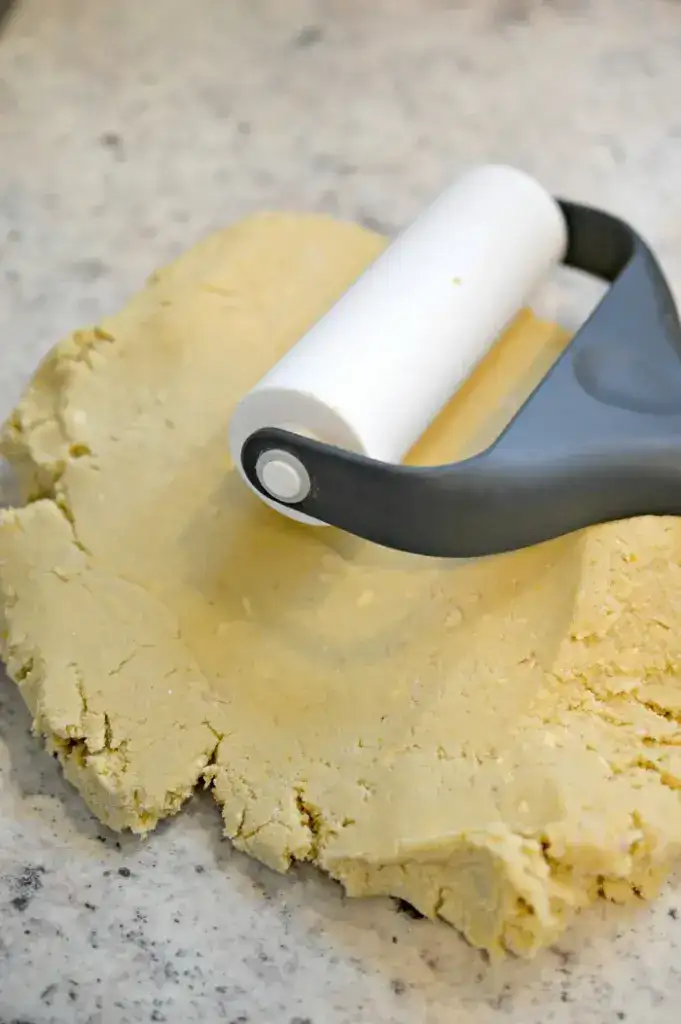 Using a cookie scoop, scoop the batter onto the cookie sheet. Flatten into a cookie shape with a small glass dipped in water so the cookie won't stick.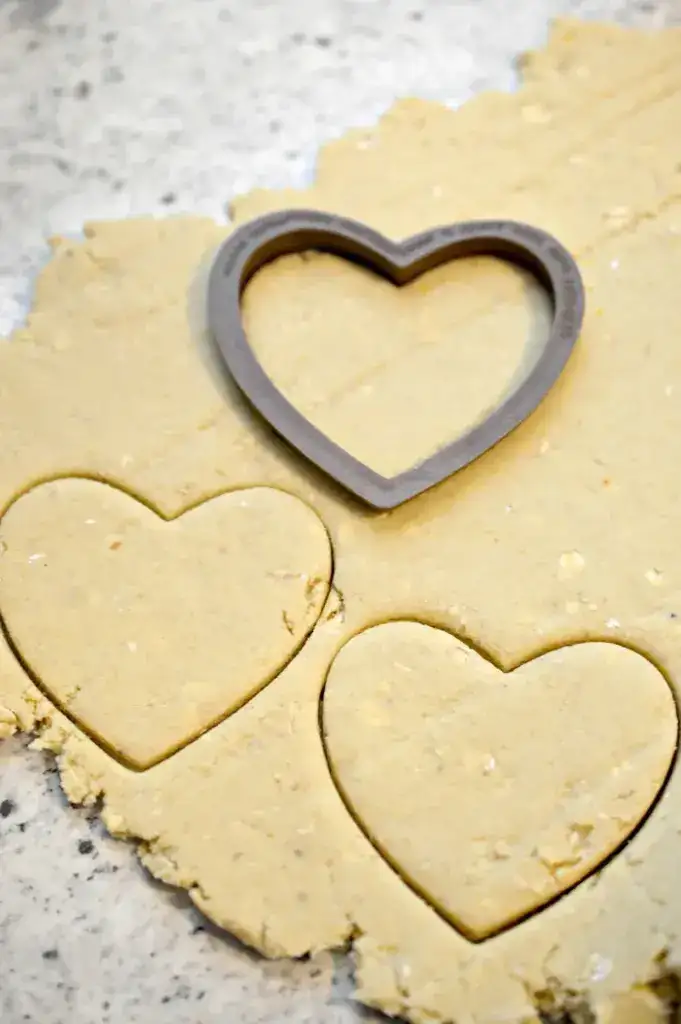 Use your cookie cutter to cut out your heart shapes
Bake for 15 minutes.
Cool completely on a wire rack.
Once they are completely cooled, you can give these delicious heart-shaped cinnamon pumpkin dog treats to your pooch to enjoy! Store them in a sealed treat jar to keep them from going stale.
Benefits of Pumpkin for Dogs
First, it's important to note that while pumpkin offers many benefits, it should be fed in moderation and should not replace a balanced diet. Always consult with your veterinarian before introducing any new foods or treats into your dog's diet, especially if they have any underlying health conditions.
Digestive Health: Pumpkin is rich in fiber, which can aid in regulating and promoting healthy digestion in dogs. It can help alleviate both constipation and diarrhea, as it acts as a natural stool softener or firming agent, depending on the dog's needs.
Weight Management: With its high fiber content and low-calorie nature, pumpkin can be a valuable addition to a dog's diet for weight management. The fiber helps your furry friend feel fuller for longer, reducing their tendency to overeat and aiding in weight control.
Nutritional Boost: Pumpkin is packed with essential vitamins and minerals, including vitamins A, C, and E, potassium, and iron. These nutrients contribute to overall health, support the immune system, and promote a shiny coat and healthy skin.
Hydration Support: Pumpkin has a high water content, which can contribute to your dog's daily hydration needs. This is especially beneficial for dogs who may be reluctant to drink enough water or for those in warmer climates.
Urinary Health: The water content in pumpkins can also help promote healthy urinary function in dogs. It aids in flushing out the urinary system and can be beneficial for dogs prone to urinary tract infections or bladder issues.
Joint Health: Pumpkin contains beta-carotene, which is converted into vitamin A in the body. Vitamin A plays a role in promoting joint health and can help reduce inflammation, making it beneficial for dogs with arthritis or joint stiffness.
Immune System Support: The vitamins and antioxidants present in pumpkin help support a strong immune system in dogs, protecting them from illnesses and infections.
Delicious Taste: Dogs generally find the taste of pumpkin appealing, making it a great ingredient for enticing picky eaters or for adding variety to their diet.
Benefits of Cinnamon for Dogs
Here are some of the benefits that cinnamon can provide for dogs.
Anti-Inflammatory Properties: Cinnamon contains compounds that possess anti-inflammatory properties, which can help alleviate inflammation-related conditions in dogs, such as arthritis or joint pain.
Digestive Aid: Cinnamon can aid in digestion by stimulating digestive enzymes, promoting healthy digestion and nutrient absorption. It can also help relieve indigestion, gas, and mild gastrointestinal upset in dogs.
Blood Sugar Regulation: Cinnamon has been shown to help regulate blood sugar levels in both humans and animals. It can be beneficial for dogs with diabetes or those at risk of developing blood sugar imbalances.
Anti-Microbial Effects: Cinnamon possesses antimicrobial properties, thanks to compounds like cinnamaldehyde. These properties can help fight off bacteria, fungi, and parasites, potentially reducing the risk of infections or digestive issues in dogs.
Freshens Breath: Cinnamon has a natural aromatic quality that can help freshen your dog's breath. Including a small amount of cinnamon in homemade dog treats or dental chews can contribute to better oral hygiene.
Anti-Cancer Potential: Some human-based studies suggest that cinnamon may have anti-cancer properties due to its antioxidant content. While more research is needed, the antioxidants in cinnamon can help combat oxidative stress and support overall health.
Enhanced Brain Function: Cinnamon contains compounds that may support brain health and cognitive function in dogs. It may help improve memory and concentration, making it a potential brain-boosting spice.
Aids in Weight Management: Cinnamon can help regulate blood sugar levels and metabolism, potentially aiding in weight management for overweight or obese dogs. It may help control appetite and prevent sudden blood sugar spikes that can lead to overeating.
As with any new addition to your dog's diet, it's important to introduce cinnamon gradually and in moderation. Also, keep in mind that individual dogs may react differently, so it's always a good idea to consult with your veterinarian before incorporating cinnamon or any other new ingredient into your dog's diet, especially if they have any underlying health conditions or are on medication.
Looking for more great treat ideas? Check out our pumpkin and oats recipe!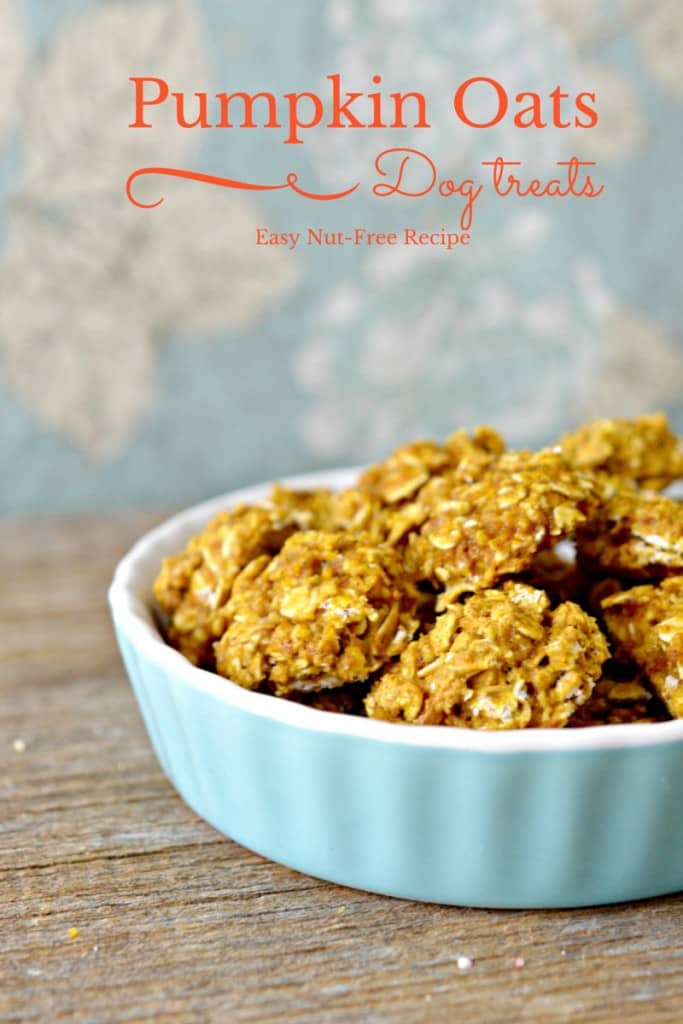 Do you have a favorite dog treat to make? What do you think of this easy heart-shaped cinnamon pumpkin dog treat recipe? Share below!