Have you noticed that your dog has stopped jumping on you when you come home or is reluctant to hop up on the bed?
Then you might be wondering what's going on and if your dog is ill.
Fortunately, I've got you covered with 8 reasons why your dog might be scared to jump up or down.
Just keep on reading.
8 Reasons Why Your Dog Has Stopped Jumping
Most dogs love to jump and use it to express their feelings, establish dominance, and burn off some of their endless supply of energy.
In most cases, you have to teach your dog not to jump on furniture or people.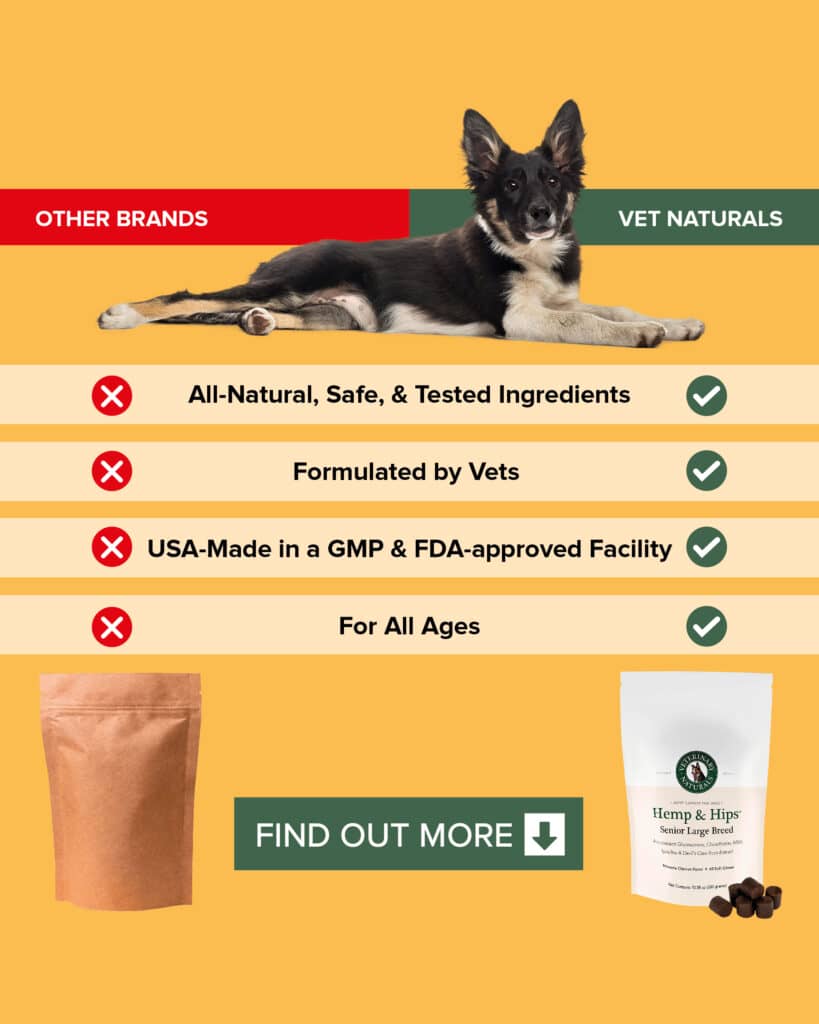 So, when your pet refuses to jump or seems reluctant to get off the bed/couch, you have a good reason to be worried.
I've got a couple of suggestions about why your dog won't jump up, but you should speak to your vet as soon as possible.
You'll see why in a couple of minutes.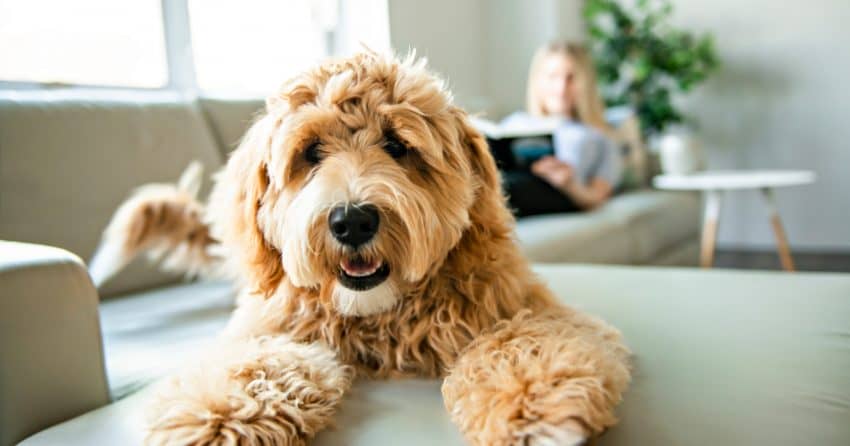 #1 Injury
One of the most likely reasons why your dog won't jump is an injury. While dogs love to do crazy stunts, they aren't always graceful and might land badly and injure themselves.
Trauma to the back, rear legs, muscles, and hips can make it painful to move, stretch, and jump.
You'll usually notice that your dog won't jump and is shaking if they're in pain.
Patting your dog around the injury site might lead to yelping, growling, and crying, depending on how severe the injury is.
Some breeds are more prone to injuries than others. I'm talking about toy breeds, such as Yorkies, Chihuahuas, and Pomeranians.
They can get hurt by jumping off your arms or falling off a bed.
So, if you notice that your Yorkie can't jump anymore, you should take them to the veterinarian asap.
Trauma is one of the leading causes of death in toy breeds, so you have to act in time.
#2 Arthritis
Another reason why your dog won't jump up is arthritis. It's a common condition in older dogs, which makes movements painful.
Usually, in healthy dogs, cartilages have the important role of cushioning the joints.
They ensure that the bones glide smoothly without rubbing against each other.
Unfortunately, cartilages break down due to age, repetitive stress, injury, or disease.
That leads to inflammation of the joints, along with:
Lameness and stiffness
Reluctance to jump or run
Pain when touched
Lethargy
Weight gain
Some breeds are more likely to develop arthritis, such as Labradors, German Shepherds, and Golden Retrievers.
Again, talk to your vet. There are so many excellent pain medications these days that help arthritic dogs lead longer, happier, and fuller lives. If you don't want to go the more natural route, though, you could try CBD oil for dogs. I've had great experiences with it!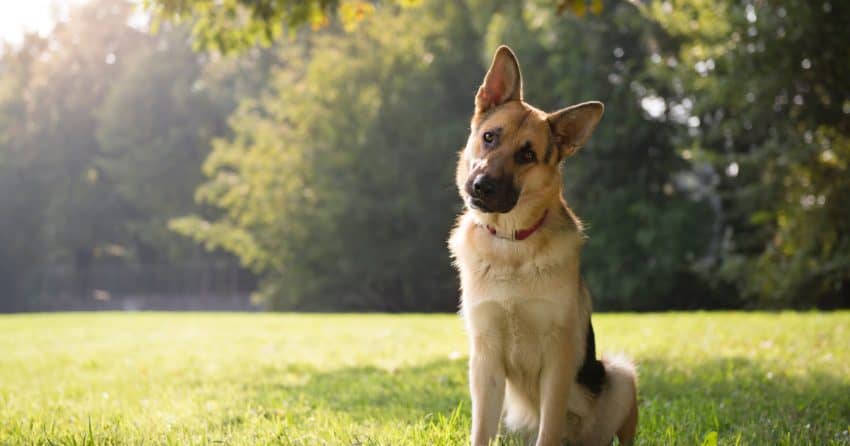 #3 IVDD
Back issues can compromise your dog's ability to jump and move.
One of the most common conditions in dogs that involve the back (and back legs) is a slipped disc, also known as intervertebral disc disease.
Your dog has cushioning discs between the vertebrae (bones) of their spine that are supposed to protect one of the most vulnerable parts – the spine.
Sometimes these discs degenerate and burst/bulge. When that happens, they press upon the spinal cord and the nerves.
The results are pain, nerve damage, and paralysis.
Other symptoms that suggest IVDD are:
abnormal walking
lameness
hunched back
reduced appetite
Breeds prone to slipped discs are German Shepherds, Dachshunds, Shih Tzu, and Basset Hounds.
So, if your adult German Shepherd won't jump on the bed, you should have them examined as soon as possible.
#4 Hip Dysplasia
Hip dysplasia is so common in so many dogs that you'll struggle to find breeds without hip dysplasia.
While it's more prevalent in large and giant dogs, small ones can also be affected.
So, what is hip dysplasia? Think about the hip joints as a ball and a socket that fit slide smoothly when your dog walks.
In hip dysplasia, the ball and socket grind and rub because they don't fit or they haven't developed properly.
Common signs of hip dysplasia include:
Decreased range of motion and activity
Reluctance to jump, run, or play
Reluctance to climb stairs
Abnormal gait
Pain and stiffness
Excessive growth, improper nutrition, and overweight contribute to hip dysplasia.
#5 Tick-Borne Disease
I'm sure that you've had to remove ticks from your dog at least once in your lifetime.
Ticks feed off blood and carry many diseases that they can transfer to your dog if you don't take tick preventive measures.
While lameness and walking difficulties are the last symptoms to come to your mind, they can be related to ticks.
For example, Lyme disease can cause swollen and painful joints, limping, and lameness.
Anaplasmosis also has similar symptoms along with low blood palettes.
Rocky Mountain spotted fever can also manifest with joint pain and fever.
So, if you've recently removed a tick from and you notice that your dog can't jump, you should have them tested for tick-borne diseases and other related infections.
#6 Rear legs weakness
Another reason why your dog won't jump anymore is rear leg weakness. Unfortunately, it can be due to many conditions, some inherent, such as degenerative myelopathy ( a spinal cord's disease)
Injury, trauma can weaken the rear muscles and make it hard for your dog to jump.
Old age also can lead to muscle degeneration and joint/bone problems.
Toxic poisoning, botulism, diabetes, cancer, and Cushing's disease are also connected to rear leg weakness.
So if you notice that your dog is lethargic, won't jump, and lacks coordination/balance, you have to get them to the vet.
#7 Patella Luxation
Patella Luxation is another common condition for toy breeds, such as Chihuahua, Yorkies, Boston Terriers, and Pomeranians. Some large dogs like Great Pyrenees can also be affected.
Patella luxation might sound complicated, but it's something simple – a kneecap that moves out of its usual place.
You'd think that it would hurt a lot, but once the initial discomfort wears off, your dog might seem fine.
However, patella luxation can lead to arthritis, changes in the hips, decreased mobility, and joint swelling/pain.
It's not something that you can hope to get better in time.
So, if your Chihuahua won't jump, you should have them checked for patellar luxation.
#8 Negative Experience
Is your dog scared to jump down or they've never been able to jump? Then, your pooch might have had a traumatic experience related to jumping.
For example, if your dog has hurt themselves seriously in a fall, they might be reluctant to jump on the bed or the sofa since it brings up bad memories.
From all the reasons why your dog won't jump, this is the most benign one.
However, you should have your dog examined before you decide that they're simply afraid to jump down.
If you do determine that it's behavior-related, you can use treats and other rewards to help them overcome their anxiety.
Conclusion
Since injury, disease, and pain are the most common reasons why your dog won't jump, you shouldn't ignore this symptom.
Don't assume that it's old age. It can be a number of things, some of them very treatable if you catch them early.
What do you think about these reasons why your dog has stopped jumping? Has it ever happened to your dog, and what was the cause? Tell us in the comments.