Pain in dogs can be difficult to spot.
Dogs are stoic creatures, and oftentimes they can be in pain with minimal signs.
As owners, it's up to us to keep an eye on them and be on the lookout for signs of pain.
No matter their age, dogs always do things that can lead to minor or major injury. Whether it's jumping from a high bed and injuring their back or cutting too sharply when they run and damaging their ACL, dogs are active and always on the go.
Because of this active way of life and their ability to mostly ignore pain, we have to be vigilant about watching for the symptoms of pain in dogs.

Why Pain in Dogs is so Hard to Spot
Dogs are wired differently from humans. When our pain centers fire off, they're right up there in the front of our minds.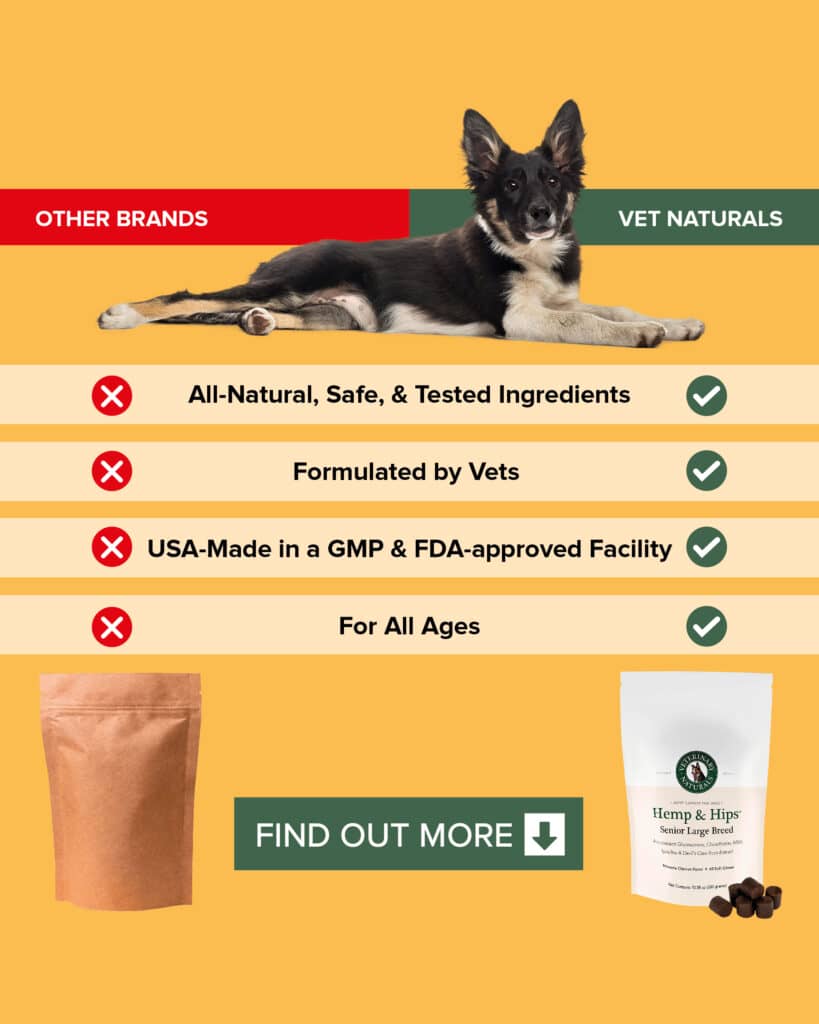 We are acutely aware of that pain. When we are hurting we have to get it fixed or it becomes unbearable. Of course, in many cases we can work though it, but it's always there, unforgotten.
Dogs are different. There's a big long neurological explanation, but the shorthand version is this: dogs can push back pain. Their pain sits in the back of their mind. It's a result of their wolf ancestors having to hunt and live through the pain if they wanted to survive.
A dog's brain pushes pain to the back of his mind when he sees something interesting or when he gets excited or scared. That's why your dog may be limping but still able to chase a squirrel if he sees one.
When I worked at the vet, many people brought in their injured dogs, and the dog showed absolutely no sign of pain due to being either excited or scared to be at the vet. That's why it's key to be aware of the signs of pain in dogs.
Signs of Pain in Dogs
There are many different signs of pain in dogs, and they present in a variety of different ways depending upon the location of injury and how bad it is. In general, these are the signs of pain you need to look for in your dog.
Arched Back
Limping
Low Appetite
Lying Around More
Ears That are Down
Reduced Desire to Play
Hiding (In Severe Cases)
Reluctance to be Touched in Certain Parts of the Body
Know the Signs of Pain in Dogs to Protect Your Pooch
Knowing the signs of pain in dogs can help you recognize injury or sickness and rectify it before it gets any worse.
Remember, dogs have the ability to largely ignore pain in certain situations, so it's important to not discount any sings of pain you see simply because your dog is still up and running after something interesting.
If you see any of the above signs of pain in dogs, make an appointment with your vet immediately.
Do any of these signs of pain in dogs surprise you? How does your dog show that he's in pain? Share your experiences below.