Considered a small breed dog in the toy category, Yorkshire Terriers are also hypoallergenic dogs!  
Affectionately known as Yorkies, they hail from England, from the county of Yorkshire.
In England, they were bred in the nineteenth century to hunt rats in clothing mills.
Their small size made it easy for them to catch the rodents (hard to imagine this pretty dog you often see wearing bows, catching mice and rats!).
[embedpost postid="24457″]
Yorkies: Are they the right hypoallergenic dogs for you?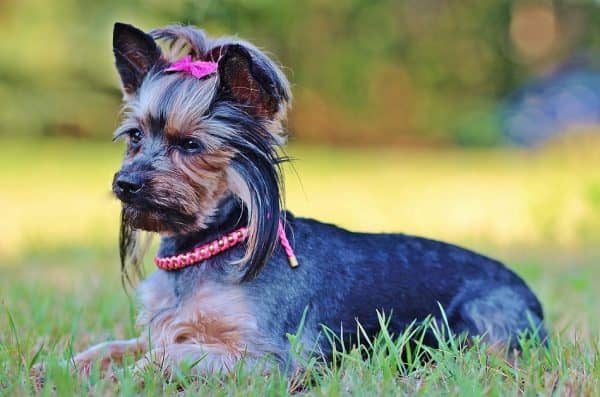 Yorkies have a lifespan of about 13-16 years.  During your time with him, you will find he does pretty well at adapting to different surroundings.  Because of his size (about 4-7 pounds), he will do well in smaller settings, such as apartments.
He will require daily walks to keep him healthy, but does not require excessive exercise.
Your Yorkie will be happy with a little playtime indoors.  Be prepared, he will love to be around you and can often be found underfoot where ever you are!  Whether you are relaxing on the couch or cooking dinner in the kitchen, he won't be far behind you.

Are Samoyed Dogs Hypoallergenic?
Your Yorkie will require daily grooming, helping to keep his long, silky coat free of mats and tangles and looking the best it can.  He will love this though, as he loves to just be with you.  Regular trips to the groomers for a trim and good bath will keep him happy as well, and smelly oh-so-good!

Just as in any terrier, he can be weary of strangers.  He will gladly announce when someone is arriving!  You might want to train him to know when to bark and not to be so vocal.  He can live up to the yippiness of little dogs, and no one really likes that.
But he is smart, he will learn.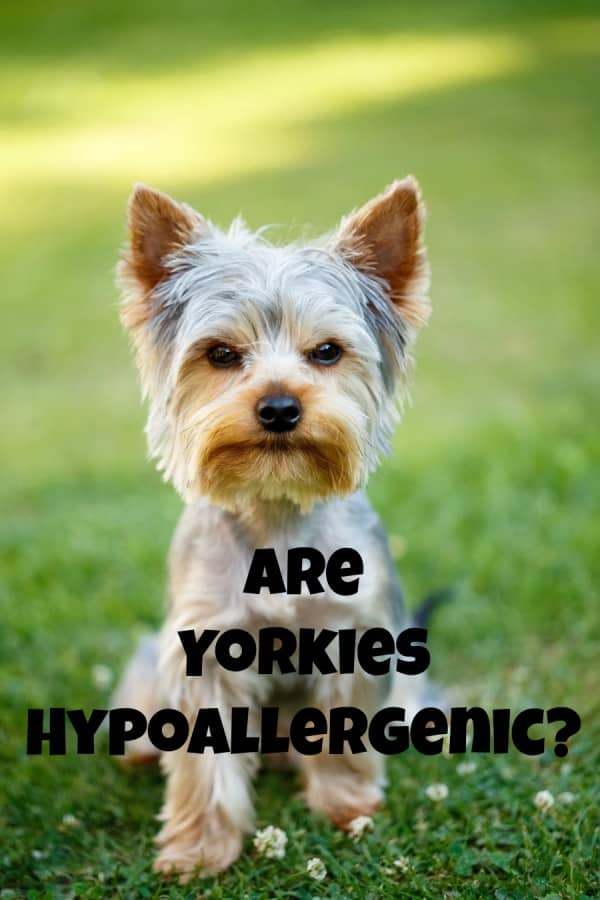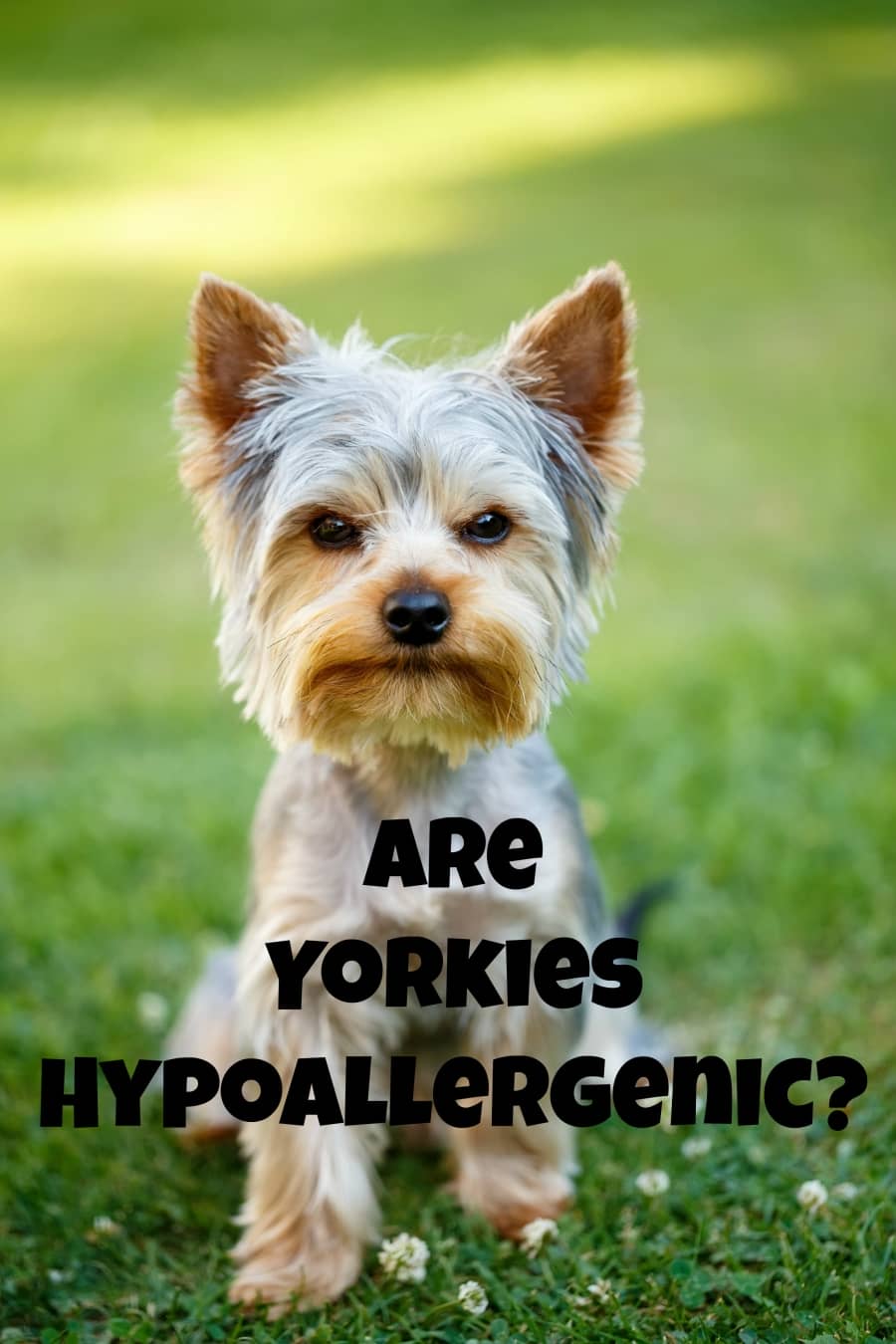 If he is going to grow up around cats and other hypoallergenic dogs, he will do just fine and they will be good friends.  However, if you are thinking of bringing in another dog or cat to your Yorkie, he will look at him as an intruder and not do so well.  The same goes for kids.  Kids are smaller and can be a little rambunctious for the Yorkie, but if he is to be raised with kids, you have no problems.

Smaller dogs tend to be a little more difficult to house train and the Yorkie is no different.
This doesn't mean it can't be done, just means you might want to think about crate training him.  If he is left alone for long periods of time, it is easy for him to find a corner that you may not see for a while and use it as his bathroom.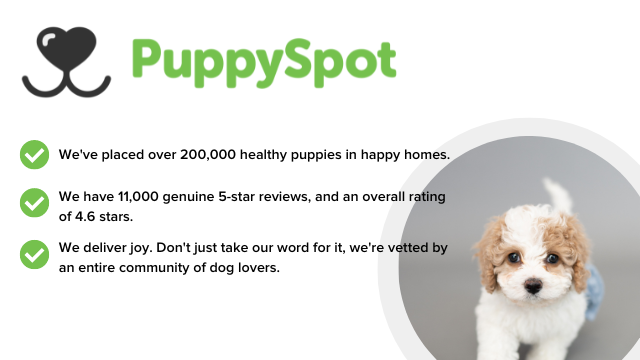 You could also consider (affiliate link) puppy pads for him.  He is small and doesn't like the cold.  So if you live anywhere where it might snow of have long winters, this might be a better option for you.
Related: Puppy Pads for House Training

There is no question as to why the Yorkshire Terrier is ranked second-favorite dog to American owners.
His size is compact and portable, and he adapts well to all living situations!  He is a great choice for elderly owners who might live in smaller communities and again, doesn't require much exercise.
 Have you had the pleasure of owning a Yorkie?  Share your stories of these hypoallergenic dogs with us below!