Today, I'd like to talk about the most aggressive small-breed dogs.
I've done several posts on aggressive dogs, but for the most part, they focused on large dogs.
It's easy to write off small dogs as not being a potential threat, but you'd be very mistaken to do so.
These pint-sized pups below are perfectly capable of giving people a painful bite.
That's not to say that they will, but they are certainly more prone to do so than other small breeds.
Related: The Least Aggressive Dog Breeds: 7 Well-Mannered Pooches
Aggressive Small Breed Dogs – Tiny Terrors
Possibly. POSSIBLY tiny terrors.
The thing to remember about all the breeds I'm about to list is that they have the POTENTIAL to be horrible little things if they're not properly trained and socialized.
However, with proper training, socializing, and common sense on the part of others, all of these dogs are perfectly wonderful pets.
That goes for all dog breeds, from the greatest Great Dane to the tiniest toy chihuahua!
1. Lhasa Apso
Although the Lhasa Apso has a similar look to the Shih Tzu, that's where the similarities end.
Many people mistakenly think that because these breeds look similar, they'll have similar personalities.
But they don't. 
While the Shih Tzu was bred as a lap dog, the Lhasa Apso was bred as, believe it or not, a guard dog.
Yep, this tiny 1,000-year-old breed used to stand guard in front of palaces and Himalayan monasteries. Impressive, right?
Just like larger guard dogs (like rottweilers or pit bulls) can be fiercely protective of their home and family, so can the Lhasa Apso. Early socialization and training are key to keeping their aggressive side in check.
Also, since they're smart and willful dogs that bore easily (as the AKC says, "they'll please you if you please them"), you'll need to make training fun.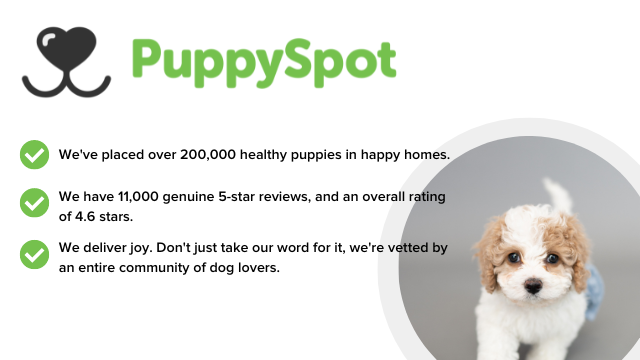 Related: The most dominant dog breeds
2. Jack Russell Terrier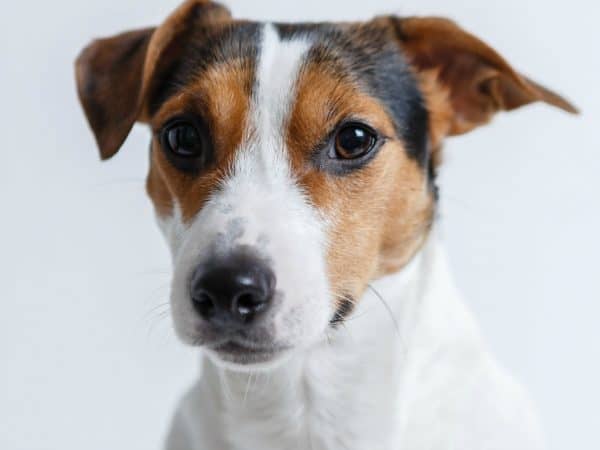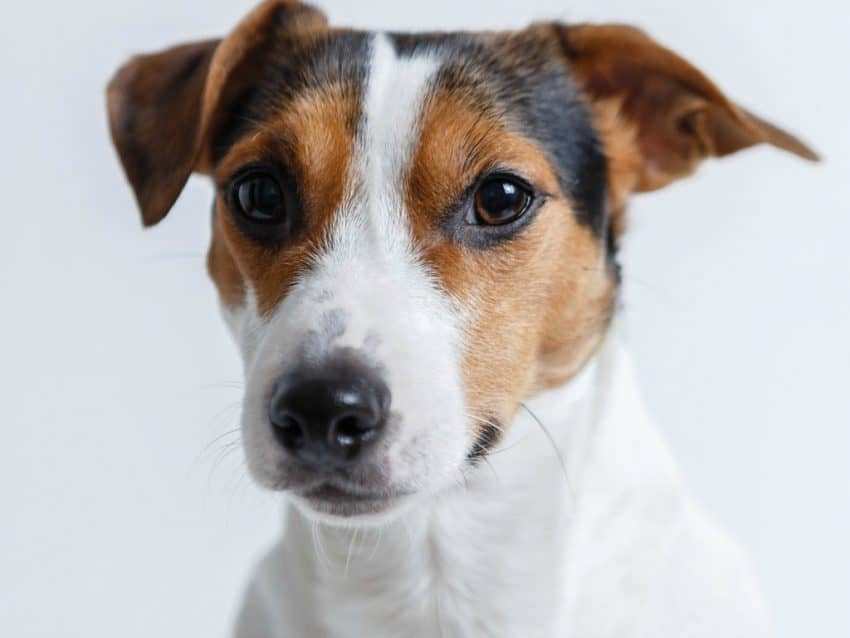 The Jack Russell Terrier is a high-energy dog with its breeding steeped in farm work.
Consequently, the Jack needs a lot of physical activity for his body and mental stimulation for his mind.
This breed has a strong, stubborn streak and a well-earned reputation for lunging, snapping, and biting.
That being said, I've come across many Jacks who were sweet as molasses.
Again, like the Lhasa Apso, they bore easily, so training needs to be diverse and fun. They excel at agility training, which is also a great way to burn off some of their trademark energy and keep their behavior in check.
3. Pekingese
The Pekingese makes my list of aggressive small breed dogs mainly because of his Napoleon Complex (aka small dog syndrome). In other words, he's small but believes he's big and mighty.
The Pekingese was bred as a companion dog for Chinese royalty, but the breed has a distinct aloofness with strangers and strange dogs.
Also, don't let his small size lure you into a false sense of security. He is prone to be fearlessly aggressive with animals and sometimes people if not properly socialized.
The breed can be nippy when annoyed or pestered, so this is not an ideal dog for families with small children.
They also tend to bond very strongly with just one person, making them perfect for single people living alone.
4. Dachshunds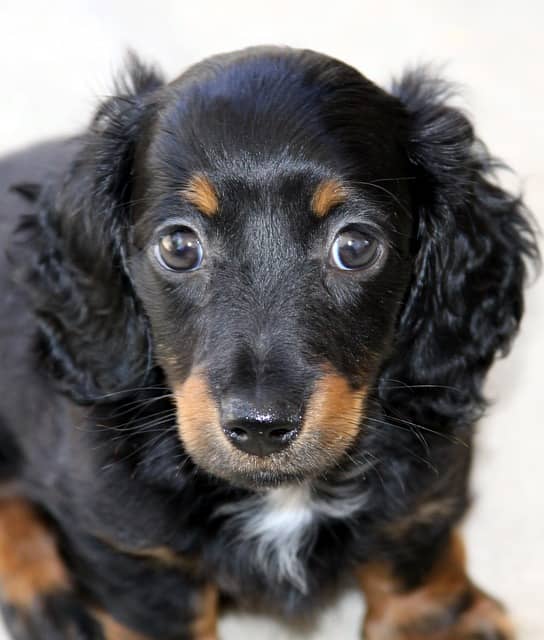 It's hard to believe the beloved "wiener" are one of the most aggressive small dogs, right?
Like the other aggressive-tendencies pups on this list, Dachshunds were bred as hunting dogs. More specifically, badger hunting dogs. You know, one of nature's meanest animals?
Consequently, this breed is fearless and has an extremely high prey drive.
These guys tend to be one-person dogs, and they are excellent companions for the elderly.
However, because of this attachment coupled with their fierce bravery and high prey drive, Dachshunds can be overly protective and aggressive towards strangers and unfamiliar dogs.
They're also among the most challenging dogs to train, so you'll need to be incredibly patient.
5. Chihuahua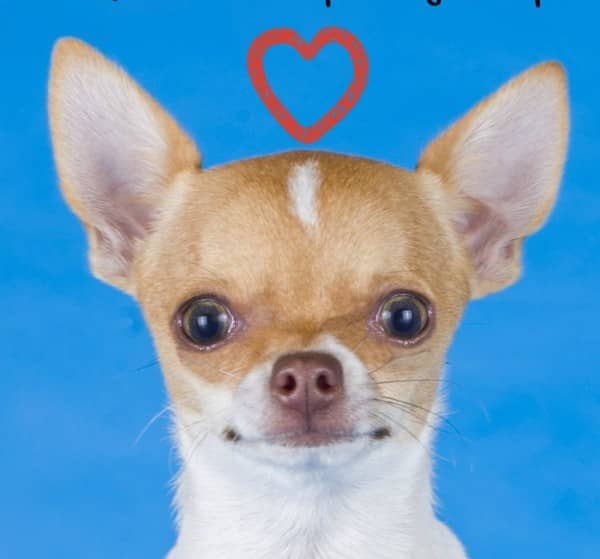 I can say from experience that Chihuahuas can be vicious little creatures if not properly trained.
These guys have a well-earned reputation for being high-strung. Considering their size and the fact that they KNOW how small they are, it's no surprise.
What does surprise some people is that the Chihuahua is one of the most aggressive small breed dogs out there.
These guys are so tiny and high strung, many of them tend to bite first and ask questions later.
In fact, one of the worst bites I've ever gotten was from a Chihuahua. I tried to cover up a chihuahua after surgery. I thought he was asleep, but he was awake enough to rip pretty much all of my thumb pad off!
So don't assume that just because he has itty bitty teeth he can't hurt you! In fact, that goes for all of these breeds!
6. Cocker Spaniels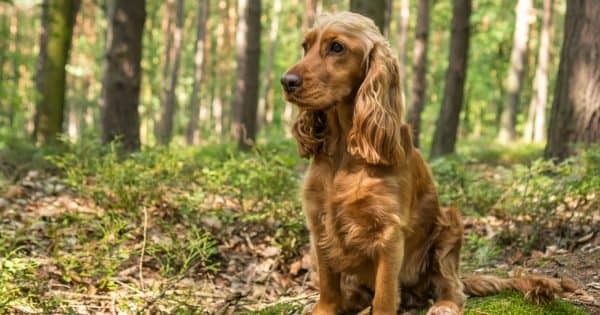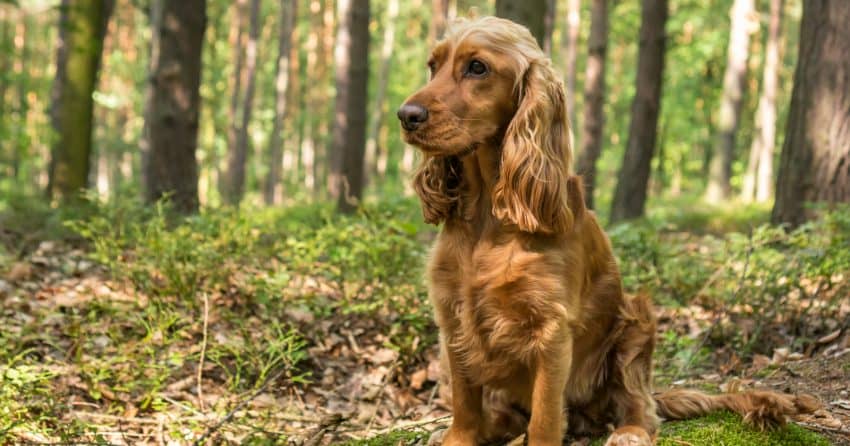 A surprising addition, right? While typically very sweet and good-natured pups, Cocker Spaniels make this list because they're more prone to rage syndrome. Also called  Conflict Aggression, rage syndrome is a very rare genetic disorder that causes outbursts of uncharacteristic (and sometimes very extreme) aggression.
Sounds very scary, I know. But vets have had a lot of success in using SSRIs to help manage rage syndrome. A good dog trainer that's well-versed in the disorder can also teach you how to help your dog avoid triggers that lead to outbursts.
Again, I can't stress this enough: true rage syndrome in dogs is VERY rare. So don't let this scare you away from adopting a Cocker Spaniel.
7. Poodles (all sizes)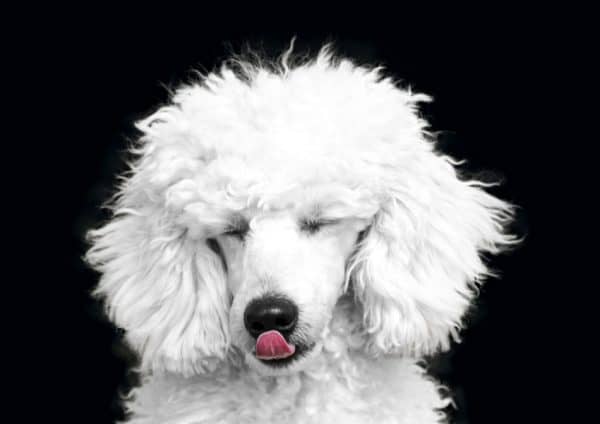 A 2021 study done by the University of Helsinki found that small dogs are actually 49% more prone to aggression than their larger counterparts. Poodles of almost all sizes (toy, miniature, and medium) were among the most aggressive of the bunch.
I've met a few less-than-pleasant poodles in my lifetime, and 99% of the time their aggression stemmed from anxiety. The other 1% stemmed from referred aggression. The poodle saw a cat, but couldn't chase it, so instead chose a handier target- me.
8. Miniature Schnauzers
Mini schnauzers also topped the list of the most aggressive small dogs in the Helsinki study. If you're surprised, you're not alone. Anyone who has ever owned one will vehemently deny that they're anything but gentle. However, as far as aggression towards strangers goes, they're right at the top of the list.
I don't want to sound like a broken record, but again, early socialization is key. Starting in early puppyhood (after he's vaccinated, of course), take your pup out and about to meet new people. Go to the dog park, introduce him to your friends and family, or even just take a stroll around your block to help him learn that not all strangers spell "danger" with a capital D.
Why are small dogs so prone to aggressiveness?
If you read through this entire list (and didn't just scan it to see if your dog popped up), you'll notice a few common denominators among the "reasons" behind aggressive behaviors. In case you did just skim, though, let me sum them up for you. The most common causes of aggression in small dogs are:
Lack of socialization
Lack of training
Separation anxiety
Fear in general (it's not easy being a small fish in a big pond)
Genetics (as is the case with rage syndrome)
For rescues, past trauma (such as abuse and neglect) also plays a major role.
The good news is that proper training can help even the most terrifying tiny terror overcome their aggression issues.
Aggressive Small Breed Dogs – Socialize to Keep Them Friendly
Just as with any breed, small breed dogs prone to aggression simply need proper training and socialization to keep them on the path of cute and away from the dark side.
These small breed dogs may be more prone to aggression than other small breeds, but that doesn't have to mean that they WILL be aggressive.
If you have or are planning to get any of the above small breed dogs, remember to give them lots of love, training, and socialization, and you should be sitting pretty.
Have you ever experienced aggression in any of these small breed dogs? Tell us your experiences in the comments.