Today, I'd like to talk about the most aggressive small breed dogs.
I've done several posts on aggressive dogs, but I haven't touched on the fact that even small breeds can be aggressive.
It's easy to write off small dogs as not being a potential threat, but you'd be very mistaken to do so.
These aggressive small breed dogs are perfectly capable of giving people a painful bite.
That's not to say that they will, but they are certainly more prone to do so than other breeds.
Related: The Least Aggressive Dog Breeds: 7 Well-Mannered Pooches
Aggressive Small Breed Dogs – Tiny Terrors
Possibly.
POSSIBLY tiny terrors.
The thing to remember about all the breeds I'm about to list is that they have the POTENTIAL to be horrible little things if they're not properly trained and socialized.
However, with proper training, socializing, and common sense on the part of others, all of these dogs are perfectly wonderful pets.
That goes for all dog breeds, from the greatest Great Dane to the tiniest toy chihuahua!
Related: are Pekingese hypoallergenic dogs
1. Lhasa Apso
Although the Lhasa Apso has a similar look to the Shih Tzu, that's where the similarities end.
Many people mistakenly think that because these breeds look similar, they'll have similar personalities.
But they don't.
While the Shih Tzu was bred as a lap dog, the Lhasa Apso was bred as, believe it or not, a guard dog.
Yep, this tiny 1,000-year-old breed used to stand guard in front of palaces and Himalayan monasteries. Impressive, right?
Therefore, this breed can be fiercely protective of their home and family. Early socialization and training is key to keeping their aggressive side in check.
Also, since they're smart and willful dogs that bore easily (as the AKC says, "they'll please you if you please them"), you'll need to make training fun.
Related: The most dominant dog breeds
2. Jack Russell Terrier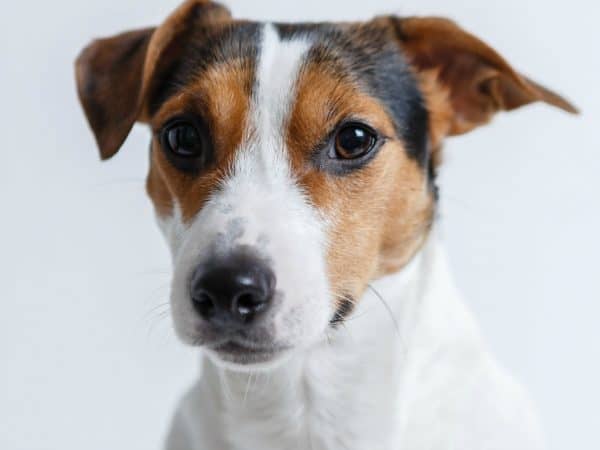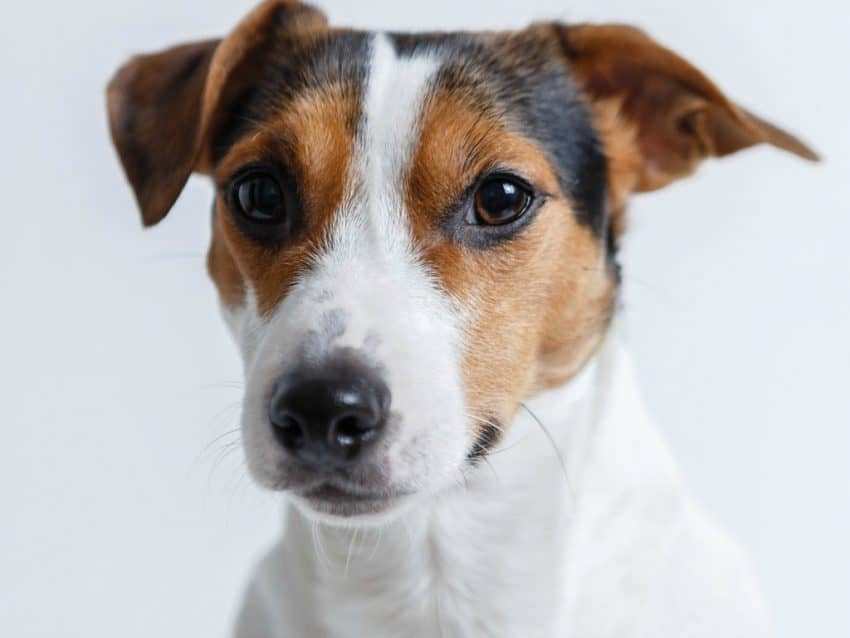 The Jack Russell Terrier is a high energy dog with its breeding steeped in farm work.
Consequently, the Jack needs a lot of physical activity for his body and mental stimulation for his mind.
This breed has a strong, stubborn streak and a well-earned reputation for biting.
That being said, I've come across many Jacks who were sweet as molasses.
Again, like the Lhasa Apso, they bore easily, so training needs to be diverse and fun. They excel at agility training, which is also a great way to burn off some of their trademark energy!
3. Pekingese
The Pekingese makes my list of aggressive small breed dogs mainly because of his Napoleon Complex (he's small but believes he's big and mighty).
The Pekingese was bred as a companion dog for Chinese royalty, but the breed has a distinct aloofness with strangers and strange dogs.
Also, he is prone to be fearlessly aggressive with animals and sometimes people if not properly socialize.
The breed can also be nippy when annoyed or pestered, so this is not an ideal dog for families with small children.
They also tend to bond very strongly with just one person, making them perfect for single people living alone.
4. Dachshunds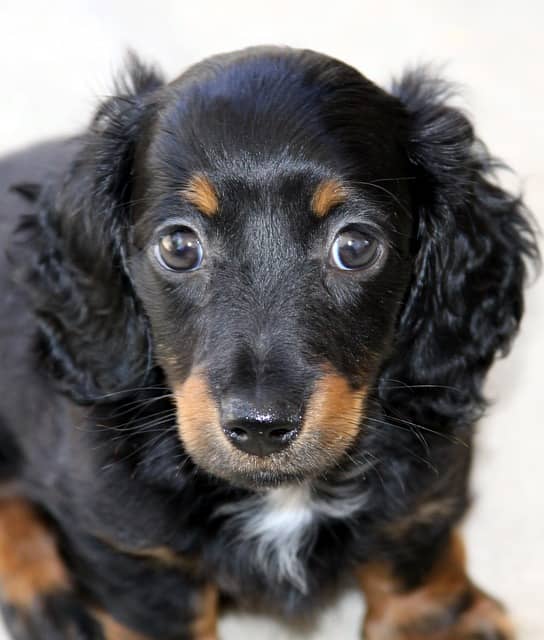 It's hard to believe the beloved "wiener" are one of the most aggressive small dogs, right?
Like the other aggressive-tendencies pups on this list, Dachshunds were bred as hunting dogs. More specifically, badger hunting dogs. You know, one of nature's meanest animals?
Consequently, this breed is fearless and has an extremely high prey drive.
These guys tend to be one-person dogs, and they are excellent companions for the elderly.
However, because of this attachment coupled with their fierce bravery and high prey drive, Dachshunds can be overly protective and aggressive towards strangers and unfamiliar dogs.
They're also among the most challenging dogs to train, so you'll need to be incredibly patient.
5. Chihuahua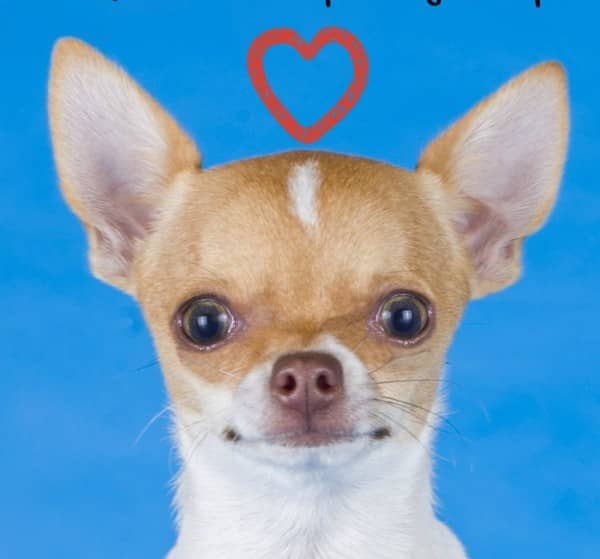 I can say from experience that Chihuahuas can be vicious little creatures if not properly trained.
These guys have a well-earned reputation for being high-strung. Considering their size and the fact that they KNOW how small they are, it's no surprise.
What does surprise some people is that the Chihuahua is one of the most aggressive small breed dogs out there.
These guys are so tiny and high strung, many of them tend to bite first and ask questions later.
In fact, one of the worst bites I've ever gotten was from a Chihuahua. I tried to cover up a chihuahua after surgery. I thought he was asleep, but he was awake enough to rip pretty much all of my thumb pad off!
So don't assume that just because he has itty bitty teeth he can't hurt you! In fact, that goes for all of these breeds!
Aggressive Small Breed Dogs – Socialize to Keep Them Friendly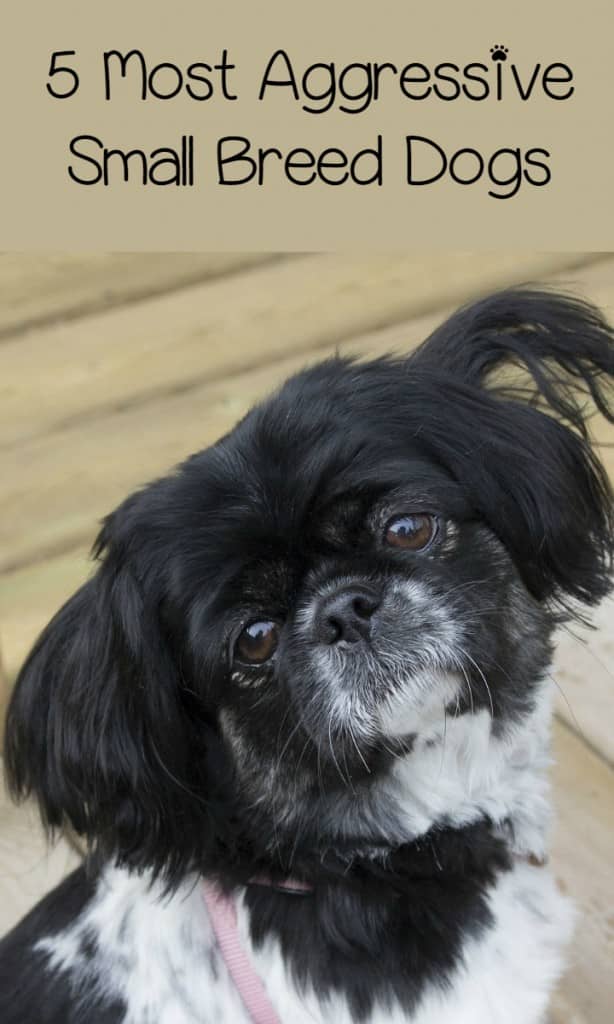 Just as with any breed, small breed dogs prone to aggression simply need proper training and socialization to keep them on the path of cute and away from the dark side.
These small breed dogs may be more prone to aggression than other small breeds, but that doesn't have to mean that they WILL be aggressive.
If you have or are planning to get any of the above small breed dogs, remember to give them lots of love, training, and socialization, and you should be sitting pretty.
Have you ever experienced aggression in any of these small breed dogs? Tell us your experiences in the comments.