These Family Halloween Costumes For You And Your Dog are the perfect way to incorporate your dog into a fun costume theme this year.
We have chose two great themes perfect for the family of four, but of course these will need to be adapted some to suit your family needs.
This is just an idea to get you started choosing what you and your family will dress up as this year.
Family Halloween Costumes For You And Your Dog 
Affiliate links included below. We earn a commission if you make a purchase, at no extra cost to you.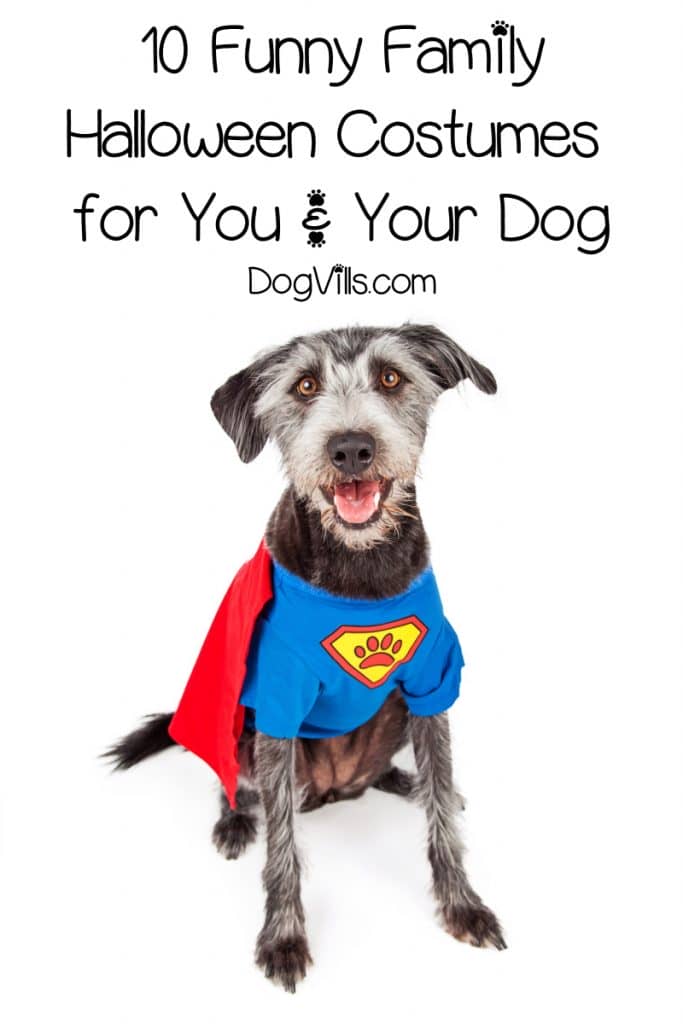 Star Wars Themed
This set is a great choice for the family that loves the Star Wars characters and movies.
A family that dresses up in these costumes can easily let the "force" guide them to the best places to trick or treat for candy and fun treats this year.
The list below is perfect for a small family, but you can add in various Jedi costumes, Storm Troopers, At-At's and even Jar Jar Binks if you need to expand with even better costume ideas for a large family.
Don't forget to grab light sabers and perhaps invite friends or family to come as Chewbacca, R2-D2, C-3PO or even Han Solo.
and of course, we can't forget 5 Yoda Dog!
Super Hero Theme
 If your family is more the comic book super hero type, this set of great super heroes would be right up your alley.
This includes mostly classic DC Comic characters, but you can easily go with Marvel and go as Avengers or even X-Men instead.
Super hero Halloween costumes for you and your dog are a great way to go for this year on Halloween.
With tons of great options available to choose from, you can dress every family member in their favorite character.
These ideas for family Halloween costumes for you and your dog are a great place to start looking when planning your upcoming Halloween parties and events.
Remember that costumes aren't always easy for pets to wear, so make sure you are paying attention to what our dog needs.
Avoid heavy head pieces or sleeves that go over their legs too much and make them feel confined. Dogs don't always like that or exceptionally noisy costumes.
Last update on 2022-10-10 / Affiliate links / Images from Amazon Product Advertising API