Are you looking for fun dog breeds to keep you company and brighten your day?
While all dogs have a goofy side, some breeds have a higher potential for playfulness than others.
So, keep on reading to discover nine playful breeds that will keep you on your toes with their shenanigans.
You may also love: 7 Best Outdoor Dog Breeds
9 Fun Dogs That Love to Play
Have you ever wondered why dogs are playful? Playful behavior has many potential reasons and benefits.
Puppies, for example, learn motor skills and how to control their bite strength.
For adult dogs, play helps strengthen their bond with humans, improves their social skills with other dogs, and relieves boredom.
As studies have proved, dogs that don't play with others have a lot of behavior problems.
So, it's important to have fun with your dog since it keeps stress and anxiety away.
For this list of fun dog breeds, I've selected dogs that are energetic, mischievous, and love to have fun.
They aren't couch potato breeds and require a lot of mental and physical exercise to satisfy their curious nature.
#1 Jack Russell Terrier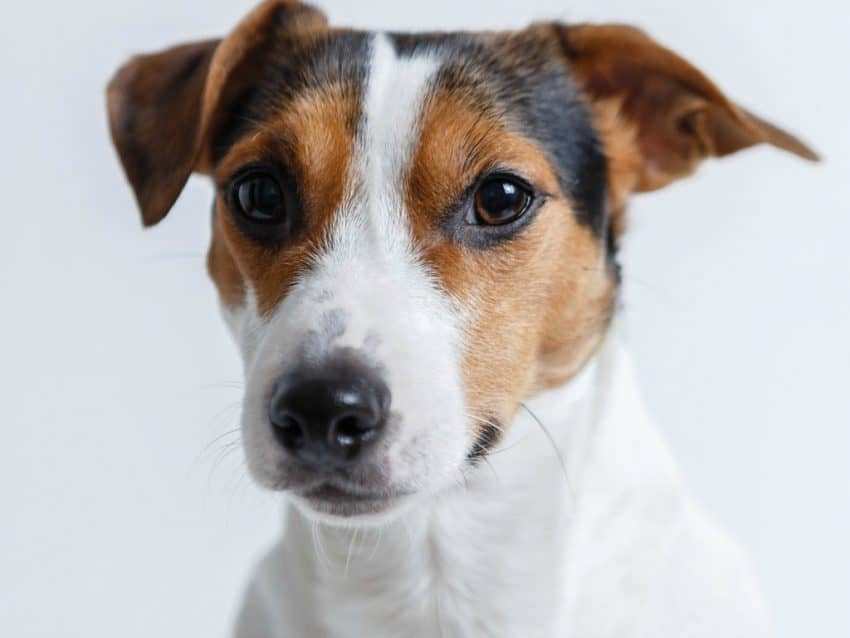 Jack Russells might be small, but they're full of mischief, curiosity, and endless energy.
They love to play fetch, excel at agility courses, and make you laugh at their neverending antics.
But don't let your Jack Russell's cute puppy eyes and goofy behavior to mislead you.
They're a highly intelligent breed and one of the most stubborn dogs you'll ever see.
You have to make your training lessons fun, or your Jack Russell will find other ways to amuse themselves.
#2 English Springer Spaniel
Another fun dog breed is the lovely English Springer Spaniel. They're full of energy and love all kinds of outdoor experiences.
So, they're the perfect breed for road trips but a bad choice for seniors.
You might take your English Springer Spaniel hiking/camping, enroll them in agility classes, or play fetch all day long, and you'll never hear them complain.
They're born to run, jump, and chase.
However, English Springer Spaniels have a high prey drive and love nothing more than to go after birds.
It's not a good idea to let them roam freely in unprotected areas, or your English Springer Spaniel might get lost.
#3 Beagle
There's a reason why Beagles and kids get on so well together and why they're one of the best breeds for hyperactive children.
Both have an endless supply of energy, love to have fun/play games, and tend to get in trouble.
Small, intelligent, and hardy, Beagles also love to follow scents and get easily distracted by their nose.
They need plenty of exercise, or they start to look for ways to amuse themselves and might dig, howl, or escape.
But it's never boring with a Beagle around the house, and they will never say "No" when you're in the mood for a game.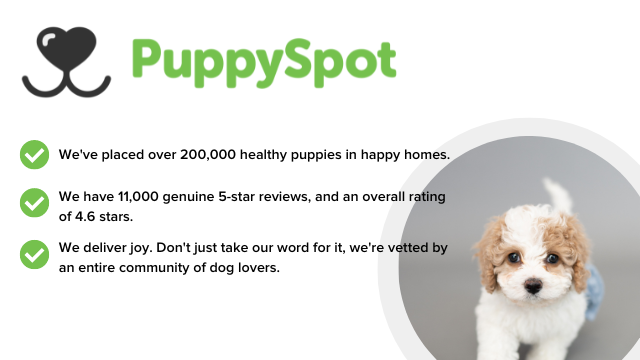 #4 Labrador Retriever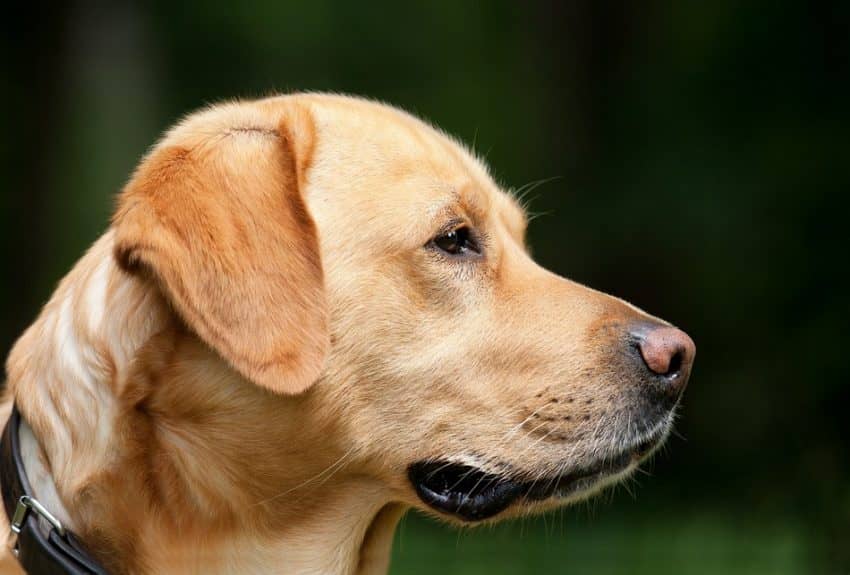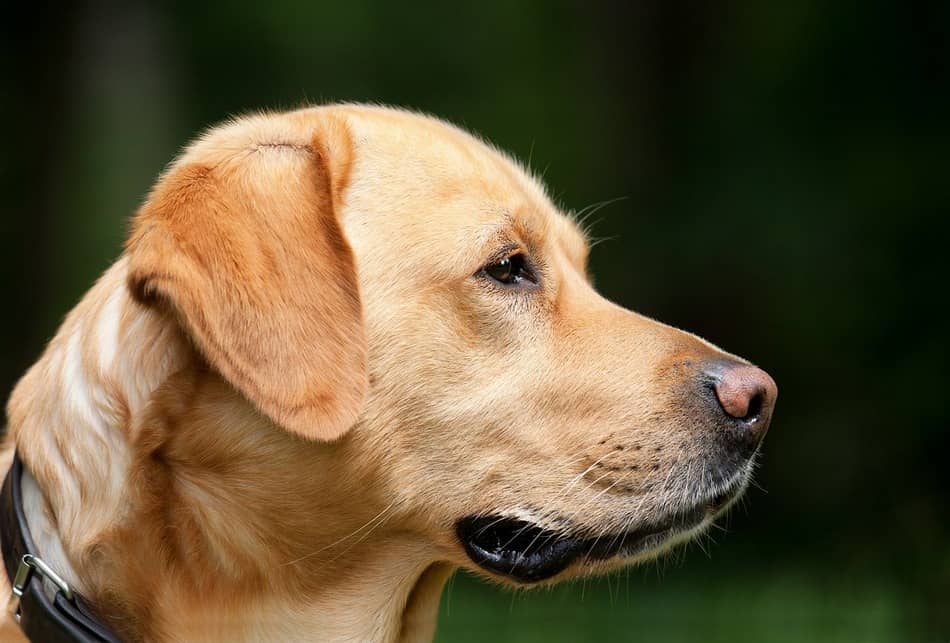 Labradors remain one of the most popular dog breeds, and that's not surprising given their charming personality, playfulness, and mellow temperament.
While Labradors make excellent therapy and service dogs, they do have a fun side and like outdoor activities, such as fetch, swimming, and hiking.
Moreover, they are people-oriented, friendly to everyone they meet, and love kids.
Owners often describe Labrador puppies as hyperactive because they tend to run around like crazy and get into mischief.
The good news is that most puppies calm a bit when they grow up, but they remain active and playful.
#5 Papillon
Look at these incredible "butterfly "ears! Papillion is one of the most popular small dogs and not because of their funny looks.
They're a small bundle of joy with a sparkling personality and big-dog attitude.
While Papillion might look like lap dogs, they aren't one of those breeds that like to sit around and do nothing.
They prefer to be engaged in fun activities or hunt small rodents than cuddle in your feet.
Moreover, Papillons are bossy and fearless.
They don't know they're small, and their curious nature might get them into trouble. But with proper training, they make excellent companion dogs.
#6 Bull Terrier
When someone says fun dog breeds, Bull Terriers might not be among your first guesses.
The sad truth is that Bull Terriers have quite a bad rap and are often considered an aggressive breed.
However, Bull Terriers have a goofy side that can make you smile and forget about your troubles.
They have one of the funniest facial expressions and are quite playful with all family members.
Moreover, Bull Terriers sensitive dogs and don't do well with harsh treatment.
They might be powerful dogs, but Bull Terriers can be very gentle towards the people they love.
#7 Pug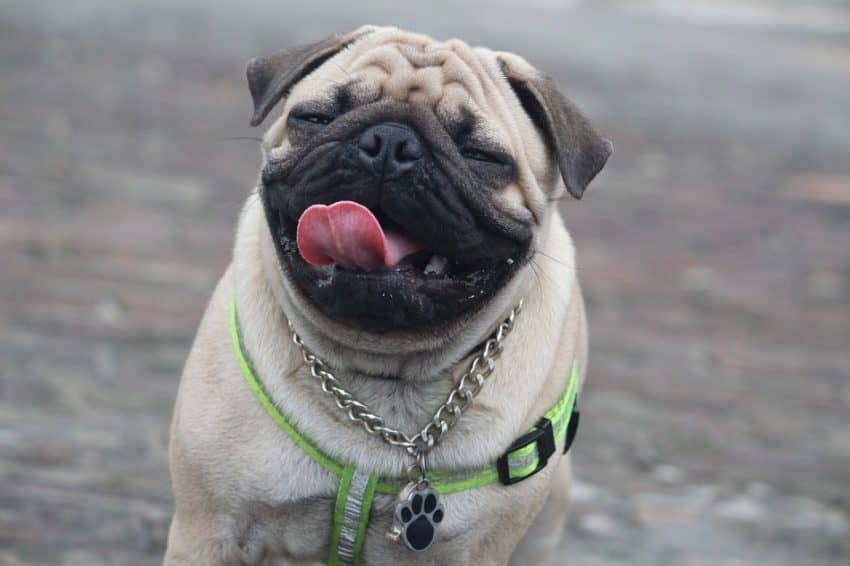 Do you know that people call Pugs the clowns of the dog world? All Pugs have a great sense of humor and are always in the mood for a game.
They might be tiny, but they're a hardy breed with a lot of spunk and personality in their small bodies.
Besides being goofy, Pugs are very affectionate small dogs.
When the fun is over, they will jump right into your lap for a quick nap. Ignore them for too long, and they get heartsick.
But don't let the humorous side of Pugs mislead you that they're easy to train or housebreak.
Pugs can be stubborn as mules and require early socialization and proper training.
#8 Boston Terrier
When you look at the huge, round eyes of Boston Terriers that say, "I love you," you'll never guess that they were bred to be fighting dogs.
Charming, lively, and intelligent, the Boston Terrier never stops to amaze or amuse their owners with bold antics or unique facial expressions.
They make excellent companions for people of all ages and love to play with kids.
However, Boston Terriers snort and snore quite loudly. Keep that in mind if you plan on keeping them in the bedroom.
#9 French Bulldog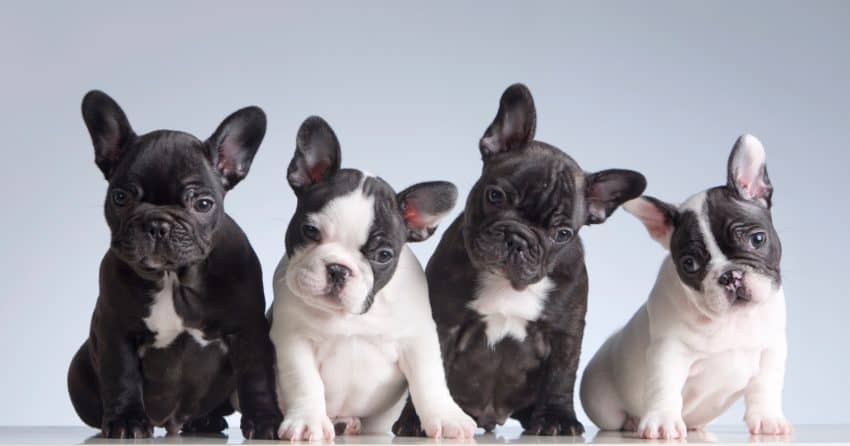 With their bat-like ears and muscular bodies, French Bulldogs are quite the sight.
They aren't as energetic as the other breeds in this list of fun dogs breeds, but they've got an excellent sense of humor and love to play games.
What's good about French Bulldogs is that they're quite and make excellent apartment dogs.
They're also very affectionate, gentle, and calm, and you can entertain them easily inside.
However, they're prone to drooling and flatulence, so they're not the best dog for neat freaks.
What Are The Least Playful Dogs?
Since we're talking about fun dog breeds, we can't miss mentioning the least playful dogs.
You might be wondering if such dogs even exist.
While all dogs love to play games, some are more reserved and don't like to engage in games so much.
People often think that these dogs aren't affectionate, but they show their love and appreciation in other ways. I'm talking about:
The Basset Hound is also less playful than most dogs because they're lazy and prefer to save their strength for more important things, such as hunting and chasing.
Playing with your dog is one of the great benefits of being a dog owner.
It not only strengthens the bond between you and your dog, but it also relieves your anxiety and stress.
Moreover, having fun with your dog makes them less likely to tear down your house or furniture when you're not home to supervise. .
What do you think about these 9 fun dog breeds? Which one is your favorite? Tell us in the comment section.