If you're searching for the cleanest dog breeds to help you choose your next canine companion, you need our list!
Do you think it's impossible to have a dog that doesn't smell, shed, or make a mess in the house?
I'm about to prove you wrong with these least messy breeds!
Keep on reading.
RELATED: 20 Most Smelly Dogs
10 cleanest dog breeds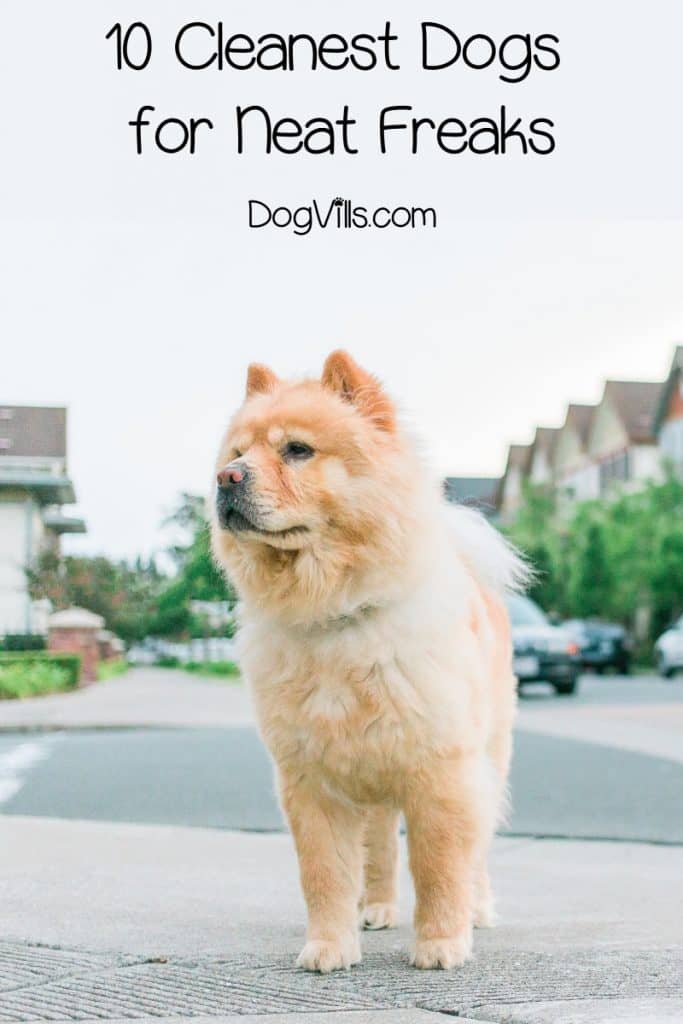 People understand the word "clean" differently. For some, cleanness means dogs that lick themselves like cats and keep their coats spotless.
For others, the cleanest dogs are those who don't shed much and don't have a bad body odor.
People also consider dogs to be "clean" when they don't wreck the house the minute you leave them alone.
So, I've gathered a list of dogs that fit one or more of these criteria. Are you ready to see some cute pooches? Let's begin.
#1 Japanese Chin
Japanese Chins are among the most popular Japanese breeds. That's not a surprise because they melt hearts with their adorable faces, unique cat-like personality, mellow temperament, and sweet disposition.
But more importantly, Japanese Chins are one of the best self-cleaning dog breeds you'll ever find.
They are a dog breed that tends to clean themselves almost as fastidious as cats.
So, they don't need frequent baths to keep their fur as white as snow or remove bad odor.
Furthermore, their silky coats are easy to maintain with a few minutes of daily brushing.
Japanese Chins are also sensitive, smart, and love to be around their owners.
All this makes the Japanese Chin one of the cleanest dog breeds for apartment dwellers.
#2 Basenji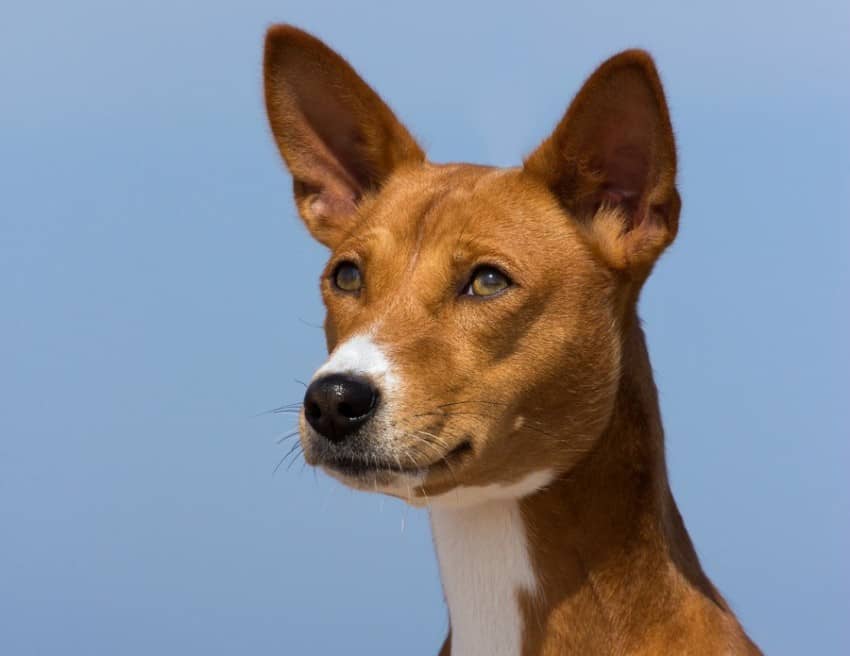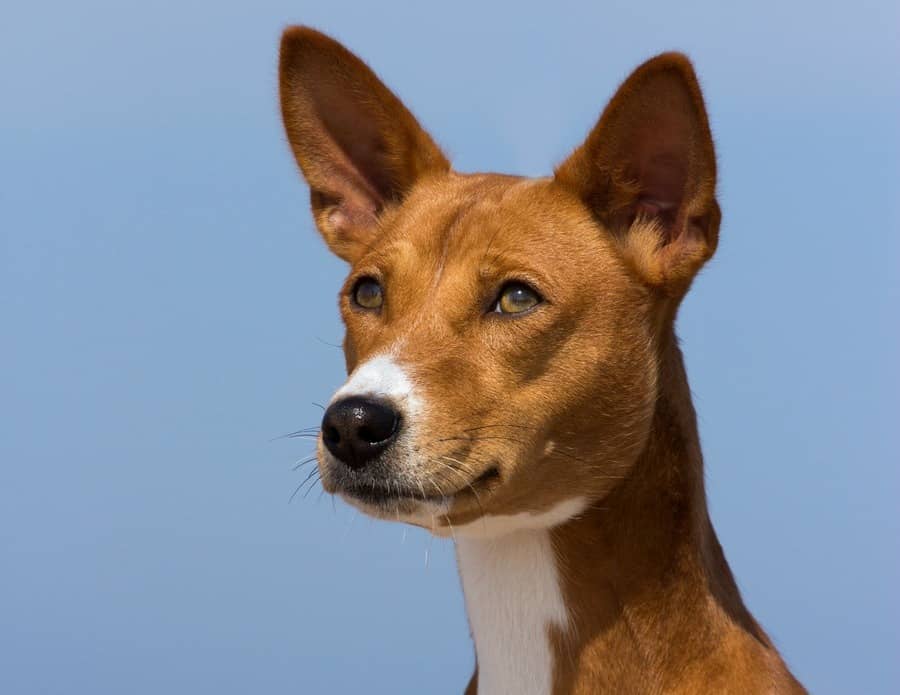 Famous for the unique yodeling sounds it makes, Basenji is one of the best dog breeds for neat freaks.
This adorable guy has a short coat that doesn't shed much and requires minimal brushing and grooming to keep it in pristine condition.
Whatever hair Basenji sheds is so fine and silky that it's barely noticeable compared to other breeds.
In addition to this, Basenji is among one of those dog breeds that clean themselves like cats.
He is so meticulous in keeping himself clean that you will have to bathe him once every few months.
All these characteristics explain why some considered Basenji "hypoallergenic."
#3 Chow Chow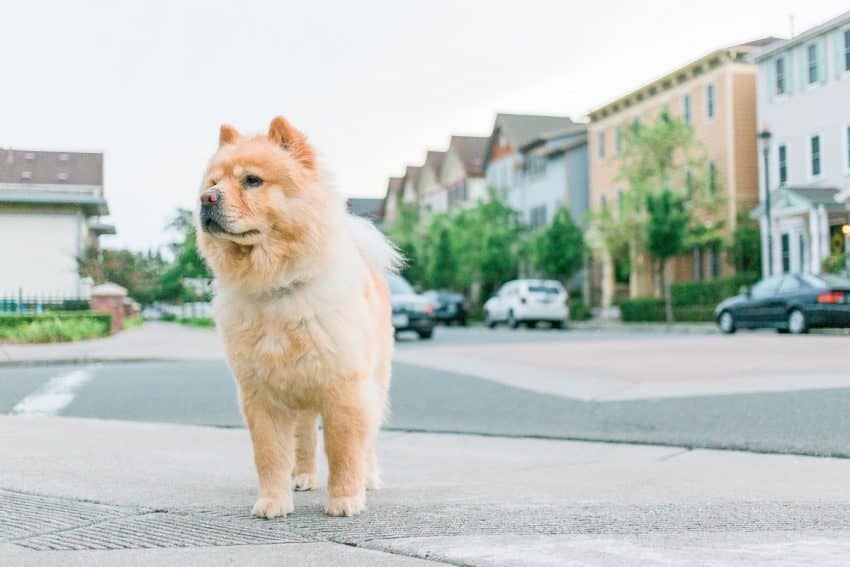 Any Chow Chow owner would tell you that even though Chow Chows are not very affectionate, they are one of the cleanest large dog breeds.
For starters, these adorable teddy bears don't have the usual strong dog odor that makes regular bathing necessary for other breeds.
As a whole, Chow Chows spend more time taking care of their coats than other dog breeds, and you'll often catch your dogs cleaning themselves like cats.
In addition to this, despite its fluffy appearance, Chow Chow doesn't shed as much fur as you'd expect unless he is blowing his coat.
So, you'd have to do very little in terms of brushing and bathing to meet your Chow Chow's grooming needs.
#4 Bedlington Terrier
When you see a Bedlington terrier, you're bound to confuse it with a lamb. Just look at his curly lamb-like fur!
But don't let the lamb-like appearance to foul you. The Bedlington is a terrier with a typical terrier personality – smart, curious, and ready to chase other small animals.
While it might seem like the Bedlington sheds a lot, he is actually one of the cleanest dog breeds that don't shed much.
All you'll have to do is brush your Bedlington regularly to keeps those curls in perfect shape and trim his coat.
Furthermore, this unique dog breed doesn't drool and has moderate exercise needs, so he is not going to be destructive if you take him regularly for walks.
#5 American Hairless Terrier
If you're on the hunt for the best dog breeds for neat freaks, the American Hairless Terrier is precisely what you need.
Do you know why? Because he is one of the few hairless breeds and doesn't have any fur to shed around the house!
That's good news for those of you that hate removing dog fur from the carpet.
In addition to this, the American Hairless Terrier's grooming needs are minimal – all you have to do is protect his sensitive skin from the sun and keep his ears clean.
Moreover, these are not high-energy dogs and do well with regular daily walks.
#6 Greyhound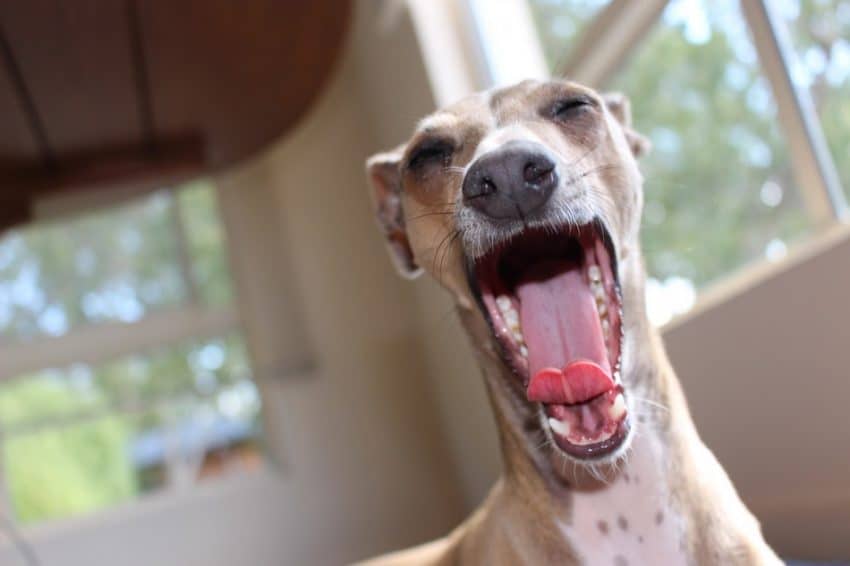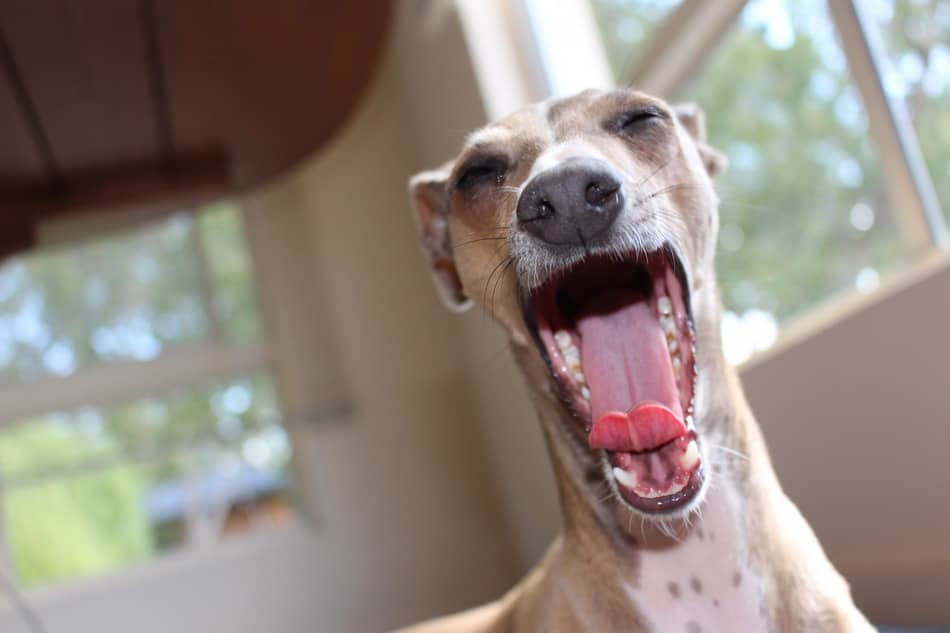 Being one of the fastest dogs in the world, the Greyhound will probably be last to come to your mind when you think about the cleanest dog breeds.
Most people believe that a big dog equals a "dirty" one, a dog who will make a mess in the house.
But the Greyhound is such a couch potato that they won't wreck your house as long as you meet their daily exercise need.
In addition to this, they have a short coat, which is easy to maintain, and they like to cuddle. What more do you need?
#7 Poodle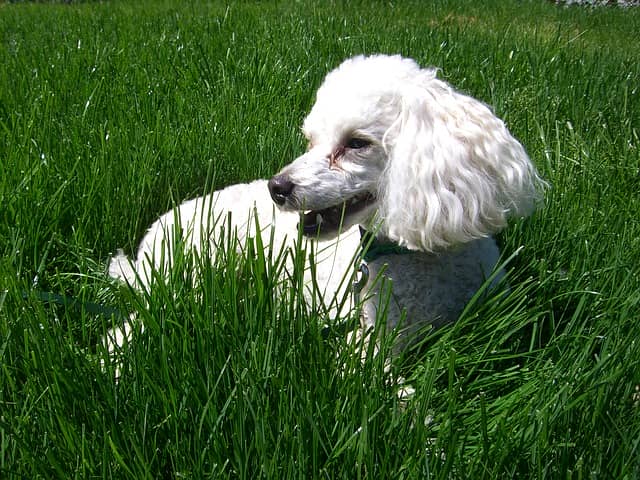 Do you know that Poodles are one of the most popular dog breeds? That's not a surprise when you think about their elegance, intellect, and high-trainability.
But they earn their position in this list because they are one of the cleanest dogs that don't shed. Looking at that majestic fur, you might think that I'm joking. I'm not.
Poodles shed minimal fur so that you won't have to worry about them getting dog hair all over your clothes.
More importantly, Poodles are also considered "hypoallergenic" because they don't shed much danger. So, they could be a suitable dog breed for people with allergies.
Since Poodles come in three sizes, they are also the perfect breed if you're looking for the cleanest dog for apartments.
#8 Dalmatian
Dalmatians are one of my favorite dog breeds ever since I watched Disney's 101 Dalmatians.
I'm sure that's true for many dog owners who were impressed with the intelligence and elegance of this breed.
As it turns out, Dalmatians are not only adorable, but they are one of the cleanest large dogs you can find.
Believe it or not, their coats are dirt-repellent, so a Dalmatian can roll all in the mud and be spotlessly clean in the evening.
In addition to this, Dalmatians have little or no "doggie" odor, and frequent baths are not necessary to keep them smelling good.
However, despite their short coats, Dalmatians shed all year long.
#9 Xoloitzcuintli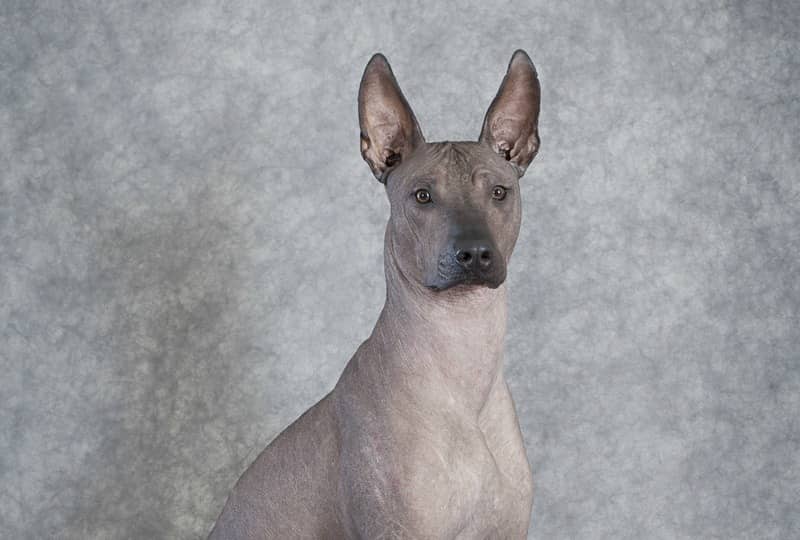 Xoloitzcuintli, Xolo, or Mexican dog is a breed that catches the eye with its unique wrinkled body and the Mohawk on tops of the head.
Both hairless and fur representatives of the breed are exceptionally clean animals because they tend to lick themselves like cats.
Moreover, when if you're a neat freak and afraid of fleas, this dog is perfect for you. After all, fleas don't have where to hide where there is little or no fur.
In addition to this, Xolo comes in three varieties – small, medium, and large. As such, it's perfect if you're looking for the cleanest large dog or the best clean dog for an apartment.
#10 Shiba Inu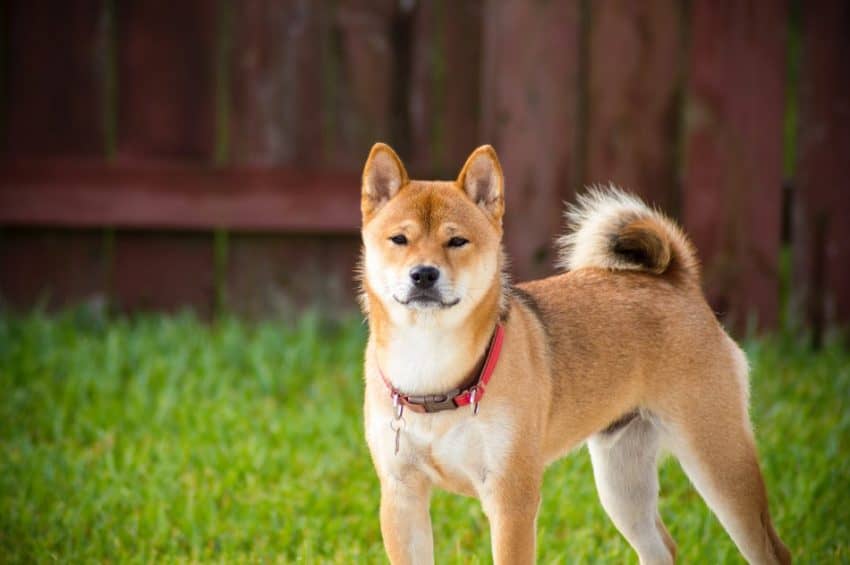 Last, but not least in the list of cleanest dog breeds is another representative from Japan – the beloved Shiba Inu.
Since Shiba Inu dedicates a lot of his time on grooming, you won't be wrong to say that it cleans itself like a cat.
Moreover, this dog rarely smells bad and requires minimal grooming to keep his coat in pristine condition.
However, Shiba Inu has a thick, double coat and blows it twice a year. So, he might not be the best dog breed for neat freaks or for people looking for hypoallergenic breeds.
But if you don't mind "a little fur," you won't find a more loyal companion
At the end of our list of the cleanest dog breeds, allow me to remind you of a few facts. All dogs shed danger no matter whether they have or don't have fur.
So, the term "hypoallergenic dog" is a misnomer. Just some dogs shed less dander than others and are less likely to cause an allergic reaction.
In addition to this, how clean your dog is will depend very much on how often you groom, bathe, and brush them.
Even these cleanest dog breeds need you to take care of them. Don't forget it.
What do you think about these 10 cleanest dog breeds? Do you agree with our list? Share your thoughts in the comment section.