There is an aggressive dogs list used by insurance companies.
Yep.
It's true.
Insurance companies are in the business of risk assessment, so it's only natural that they would have a list of dogs deemed so dangerous that the insurance company either won't cover the homeowner or they will cover them at a drastically increased premium.
Insurance companies base their lists on documented bite cases (no matter the cause), case studies, and sometimes news stories.
Any breed that has any appearance of costing extra money will make their list.
I've listed the most common breeds appearing on insurance companies' aggressive dog's list, so you can see if you're in danger of not being covered.
Related ➨➨ Most Commonly Banned Dog Breeds in Apartments
Content & Quick Navigation
Aggressive Dogs – Could You be at Risk?
This post contains affiliate links. We earn a commission if you make a purchase, at no extra cost to you!
I think it's so important for any homeowner to know which breeds are on their insurance company's prohibited list.
It's not for your physical safety.
It's for your financial safety.
While some of these breeds DO have a history of being a little iffier than others, in general, they just need to be trained and socialized properly, and you should be okay.
This list of the most common blacklisted dogs is here to protect you financially.
I will lay money that most people don't check with their insurance company before getting a dog.
I know I never have.
In fact, until recently, I didn't even know that insurance companies had aggressive dogs lists.
But they do, and if something happens while you own one of these breeds, you might not be covered.
So let's take a look at which breeds made the list.
For updated lists, check with these reputable pet insurance companies
11 Breeds Which are ALWAYS on the Aggressive Dogs List
These breeds always make the cut when it comes to an insurance company's list of aggressive dogs.
These dogs either have documented aggressive tendencies or perception of aggressiveness.
Either way, owning any of these breeds could either increase your insurance premium or negate your insurance altogether.
Be aware that although all of these breeds have some level of documented aggression, if a dog is trained and socialized properly, these behavioral issues can be eliminated or drastically reduced.
That point cannot be overstated.
1- Akita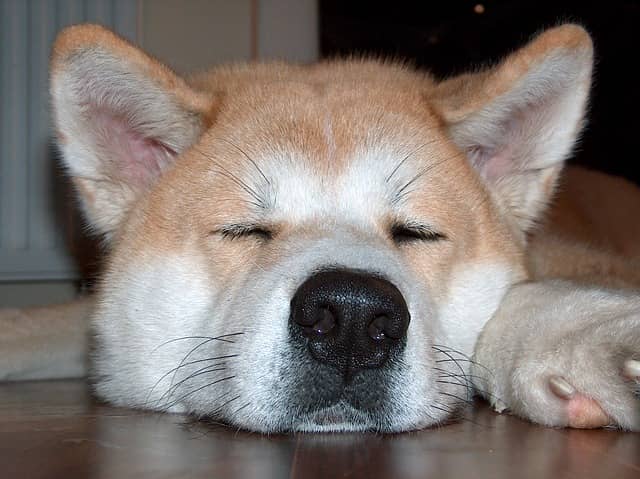 The Akita is a large, dominant dog originally bred to hunt bears in Japan.
This breed is well known for being aggressive towards other dogs and animals as well as any stranger they seem shady.
2- Alaskan Malamute
The Malamute makes most aggressive dogs lists because of its size, strength, and personality.
While Malamutes are overall good family dogs, the breed does have a tendency to be mouthy.
That mouthiness coupled with their size could lead to accidental injuries.
3- Chow Chow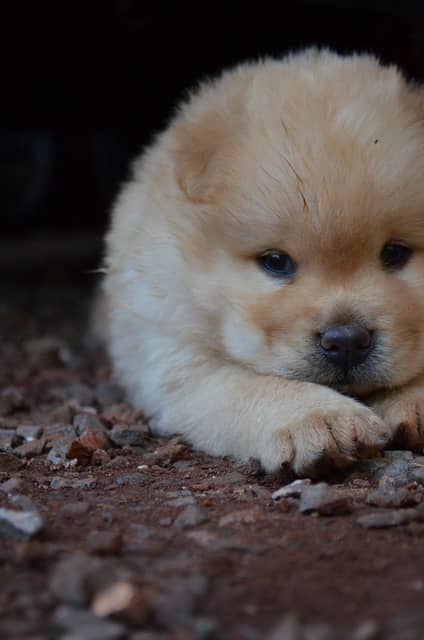 Chow Chows are powerful, stubborn, and have a personality that brooks no nonsense.
This breed characteristically will not put up with being pestered or feeling threatened in any way, which means it has the potential to be higher on the bite list than other dogs.
4- Doberman Pinscher
Dobes chronically make an appearance on aggressive dogs lists because of their reputation as fierce dogs.
I have encountered many Dobermans over the years, and when trained and socialized properly, they are anything but aggressive.
In fact, all the Dobes I've met have been quite friendly.
5- German Shepherd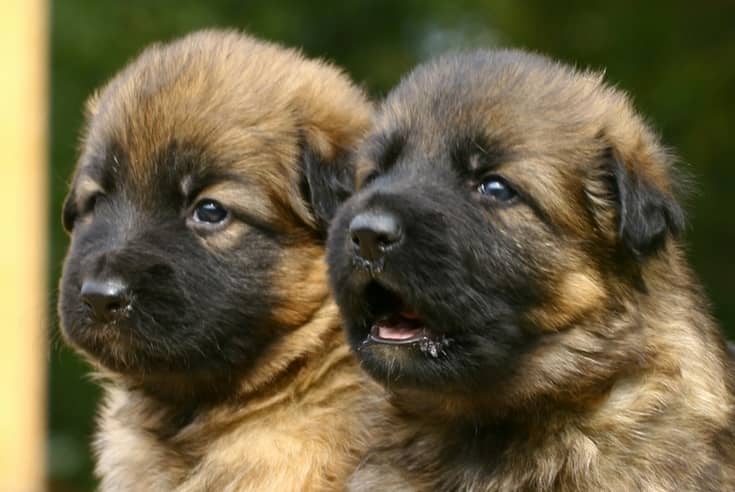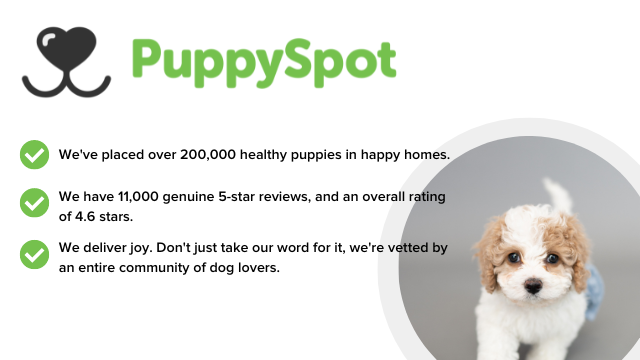 German Shepherds are large, intelligent, and fiercely protective.
It's no wonder they make these types of lists, even though they are fantastic dogs.
This breed can be aloof with strangers and will immediately switch to protect mode if they feel that they or their family are in danger.
You might be interested in these tips!
 ➨➨ 12 Best Dog Beds For German Shepherds
 ➨➨ Rottweilers Vs German Shepherds: Which Dog Breed Is Easier To Train
➨➨ 11 Most Adorable German Girl Names
6- Pit Bull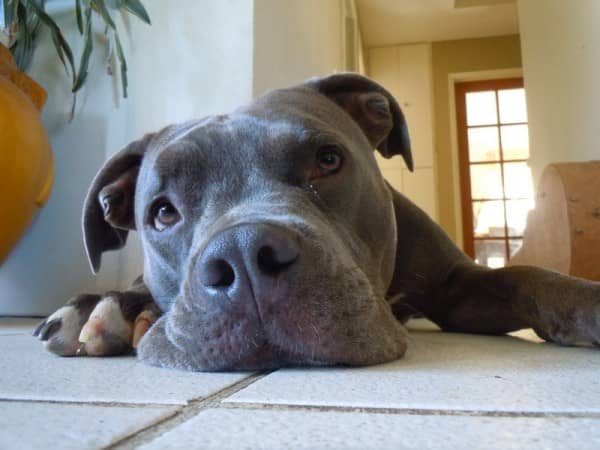 The Pit Bull has unfortunately developed an erroneous reputation as a stone cold killer.
This is SO untrue.
Pit Bulls are perfect family dogs.
In fact, they're known as "The Nanny Dog" because they love children so much.
Pit Bulls ALWAYS make aggressive dogs lists because of their incredible power and their misuse at the hands of dog fighters.
You Might Want To Read These
➨➨ Funny Quotes About Pit bulls
➨➨ Pit bull puppy Training Tips For Multiple Pits
7- Presa Canario
This is another breed which makes the list based on its sturdy build.
This incredibly powerful dog is loyal, eager to please, and subdued while at home, but it has the "vicious" look of a Pit.
So here it is.
8- Rottweiler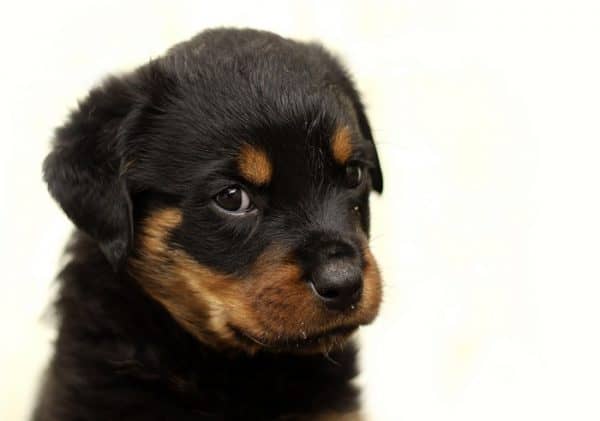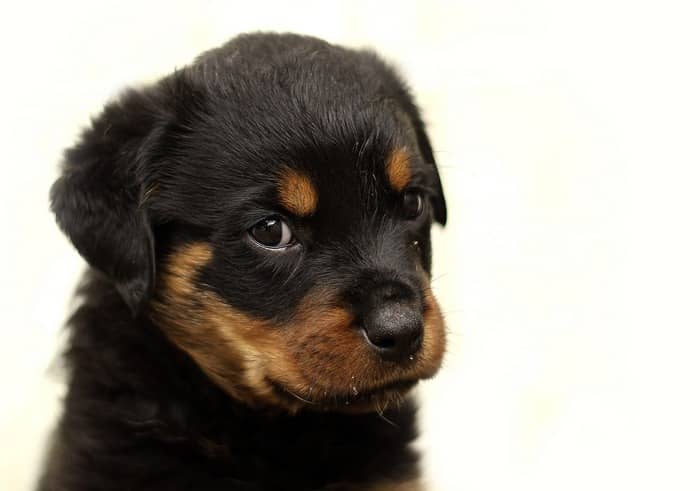 The Rottweiler is a large, powerful breed which is intelligent, steadfast, and loving with his family.
This breed has a strong guarding instinct, and that coupled with its size always lands it on these lists.
9- Siberian Husky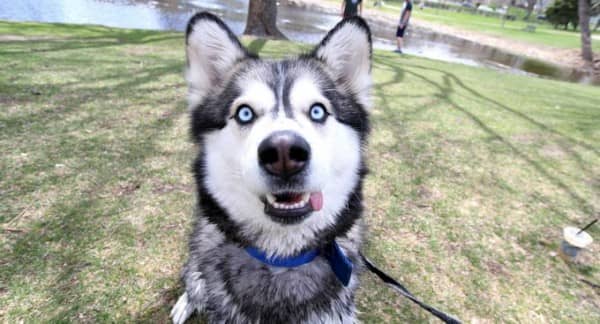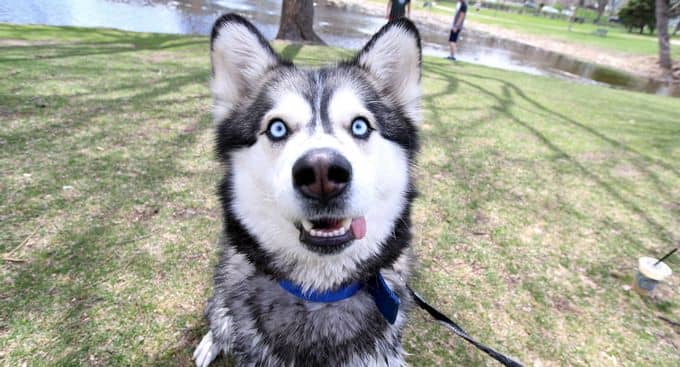 Like the Malamute, the Husky is a strong breed with a strong, stubborn streak.
It's also known for being free with its mouth which could lead to accidental injuries.
Related ➨➨ Is It True That Siberian Huskies Aren't loyal to their Owners
10- Staffordshire Bull Terrier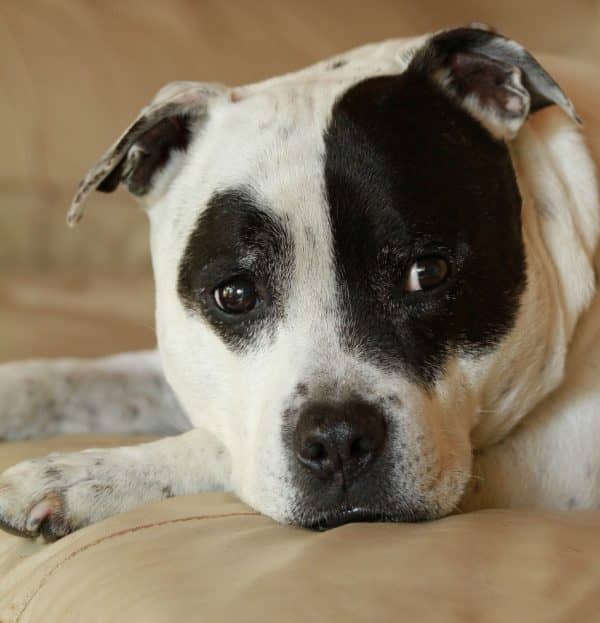 Often lumped in with Pit Bulls, they make aggressive dog lists all the time for the same reasons as the Pit.
This is another breed often used for dog fighting, but they are super sweet, and affectionate animals.
They make the list because of their misuse and people who do not train them properly.
11- Wolf Hybrid
Although proponents of this "breed" say they help with wolf awareness, this is one canine on aggressive dogs lists that I agree with.
Even after hundreds and hundreds of years of breeding, some dog breeds still have issues with aggression and prey drive.
It doesn't make sense that a wolf hybrid would make a great family pet.
Aggressive Dogs Lists – You Just Have to Live with Them
While not all insurance companies will deny you coverage if your dog falls into their aggressive dog's list, they will probably charge you elevated rates.
There's no getting around it.
If you already have one of the dogs listed above, you should contact your insurance company immediately to make sure you are covered.
If you don't have one of the dogs listed above, you should check with your insurance company before adopting one.
Aggressive dogs lists are an unfortunate part of the insurance coverage process, so it pays to do your homework and know your risk of premium hikes or outright denial of coverage.
Have you ever been denied insurance or had your rates hiked up because of any of the dogs on this aggressive dogs list? Tell us your experience in the comments.