If you are bringing a new puppy into your family, outside of preparing by purchasing all sorts of dog items, you'll also want to pick out a name. If you have a Germanic heritage, why not pick one of these adorable German girl dog names?
Even if you don't originally hail from Deutschland, these names are perfect for your girl dog!  Check out our 11 favorites to consider, then read on for the full list.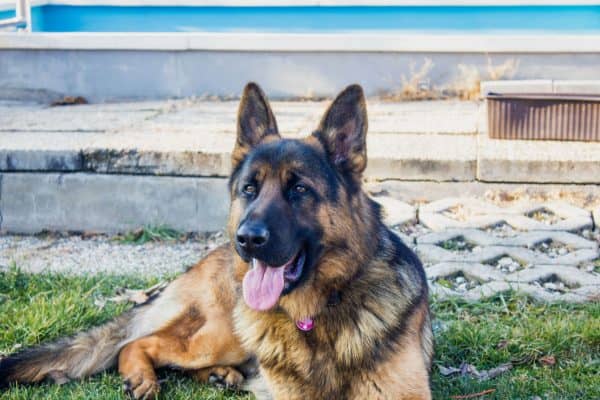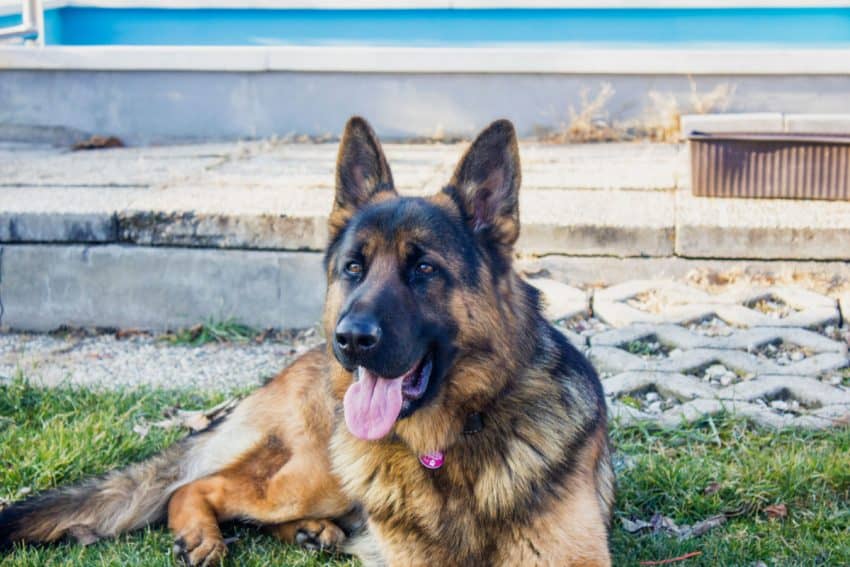 Top 11 Female German Dog Names for Your Puppy
Any of these names would be fantastic for female German Shepherds.
1. Ella This name means beautiful fairy. How enchanting!
2. Adele Surely you've heard this name, but did you know it means noble and serene?
3. Alice Alice means noble and truth. Who doesn't want to raise a noble pup?
4. Andrea The name Andrea means courage and valor. Perfect for a fearless dog!
5. Bela In German, Bela means white. This name is ideal for any dog with white fur.
6. Emera This name means leader. You can count on this being a very unique name!
7. Felda If your pup just loves to run and run, Felda is a great choice. Felda means of the fields.
 8. Leona A dog may not be a lion but that doesn't mean her name can't be! Leona means "brave as a lioness."
 9. Olinda This is the perfect name for a guard dog, as it means "protector of property."
10. Uschi Uschi means "little bear" and we are in love! The perfect name for a fluffy black or brown dog.
11. Vera The name Vera means faith and truth. We all want a dog who is faithful to us!
If these German girl dog names don't do it for you, we have plenty of other great ideas! Just keep reading!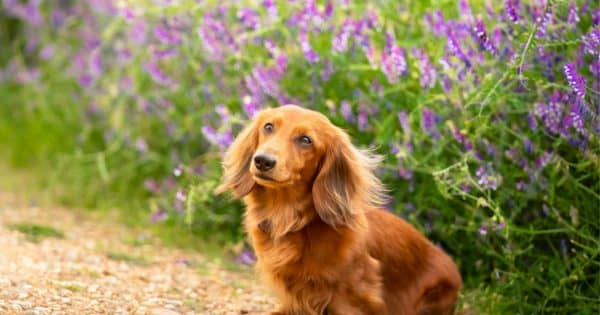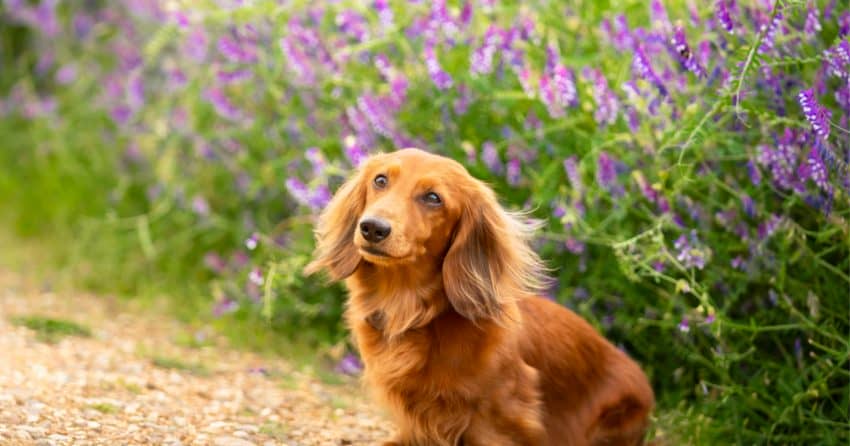 117 Traditional & Popular German Names for Girl Dogs
Let's start with some traditional German girl names, shall we? I think any of these would be perfect for a German Shepherd, Doberman, Schnauzer, Weimaraner, and other German breeds.
Ada
Agatha
Agnes
Alena
Alexa
Alma
Amalia
Amelie
Annalise
Annegret
Annelie
Annette
Astrid
Beatrix
Bella (my brother used this for his Dachshund)
Bettina
Brigitte
Britta
Carla
Carlotta
Charlie (short for Charlotte)
Claudia
Cornelia
Dagmara
Daniella
Delia
Deitrich (as in Marlene)
Dorothea
Edda
Elbe
Emma
Erika
Edeltraud
Edith
Elfriede
Elke
Elsa
Ermengarde
Erna
Ernestine
Frieda
Gerda
Greta
Gretel (if you adopt a boy, too, you can name him Hansel!)
Gudrun
Hanna
Hase (means bunny)
Heidi (like Heidi Klum)
Helga
Hilda
Ilse
Inga
Ingrid
Irina
Irma
Jana
Johanna
Kaja
Karin
Käthe
Klara
Kerstin
Kornelia
Laura
Lena
Leona
Liesel
Lili
Lotti (means little woman, so it's cute for a small dog)
Maus
Magdalena
Mareile
Margarethe
Margit
Marlene
Matilda
Marlies
Marta
Meike
Mila (a cute girly version of Milo)
Minna
Mirjam
Mona
Monika
Nadine
Nadja
Nanne
Natalie
Nela
Nina
Norberta (a femine variation of Norbert)
Olga
Otta (a feminine version of Otto)
Pearl
Petunia
Porsche
Ritter
Rosina
Rudy
Sascha
Sabine
Selma
Sieglinde
Sigrid
Silja
Steffi
Svenja
Sybille
Tamara
Tanja
Thekla
Therese
Traudl
Traute
Trude
Wolfgang (see my note below about why it's fine to use it as a girl's name!)
Ursula
Aside from the favorites that I already shared above, I also really love Sabine, Minna, and of course Elsa.
While I didn't add them to the list, I also think you could easily go with some of the more famous Germans. For example, Beethoven (a German composer) is just as cute for a girl as a boy. Mozart and Bach, too!
You could add an "a" to the end (Mozarta) or an "ie" (Bachie) to make them sound more like girls' names if you want. But honestly, ALL names are genderless.
We as a society decided which ones we want to give to girls and which to boys. There's no reason we as a society can't decide that we now want to just let people pick whatever name they want without worrying about whether it's masculine or feminine enough.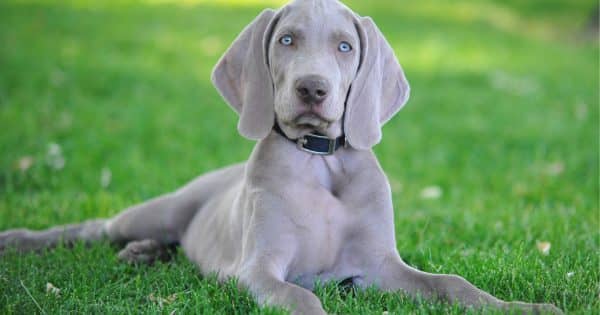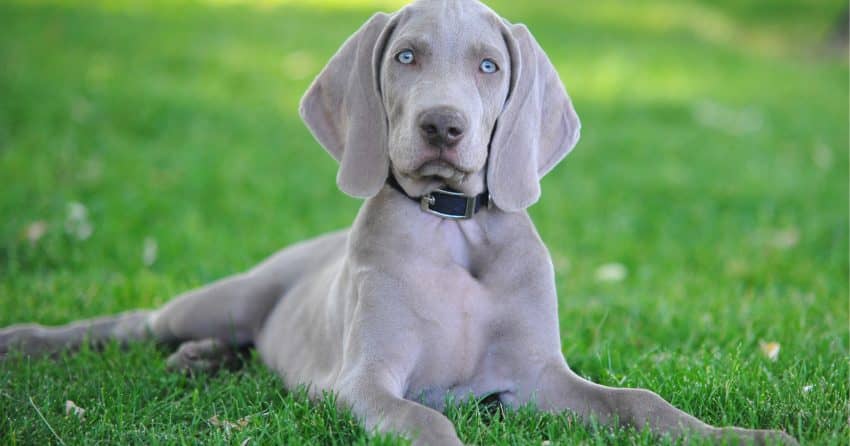 60 Names Inspired by German Geography
From the fairy-tale-inspiring Black Forest to the capital city, you can find some terrific dog names in Germany's geography. Here are some of my favorites.
Aalen
Ahlen
Altena
Alzey
Apolda
Aub
Bavaria
Bebra
Berlin
Biela
Borna
Brandis
Brend
Bretten
Brigach
Bunde
Calbe
Celle
Dahn
Damme
Danube
Dohna
Elze
Floha
Gera
Geseke
Halle
Haune
Havel
Hunte
Isny
Jade (a river)
Jena
Kahla
Kandel
Lauta
Leda
Leine
Magdala
Meerane
Mullrose
Naila
Nassau
Nidda
Paar
Parthe
Pirna
Quickborn
Rhine
Roserath
Rotha
Ruhla
Saxony
Sontra
Syke
Tanna
Unna
Usa
Varel
Zella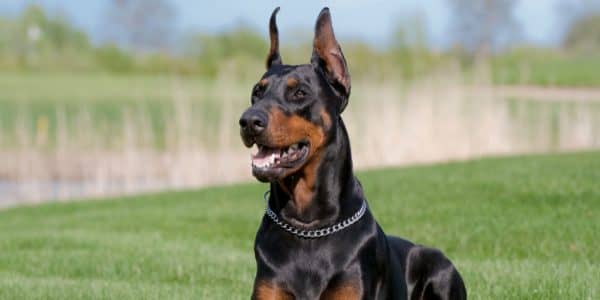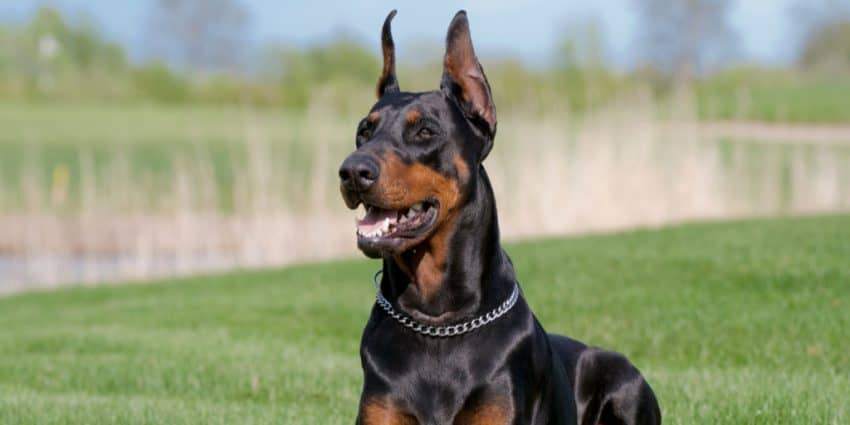 26 Fun German Food Names for Girls
If you want something a bit more unique and fun, these German foods make adorable names! I included a bit about what each one is in case you're not familiar with them.
August (short for Augustiner Vollbier, a beer)
Brat (for Bratwurst, cute for a mischeivous pup!)
Brenntar (a porridge)
Butterkuchen (a tasty cake)
Chestnut
Curry (for Currywurst)
Dumpling
Frikadelle (a flat meatball)
Helles (a German beer)
Hendl (a type of marinated chicken)
Knipp (a type of sausage)
Knodel (a type of dumpling)
König (beer)
Korn (no, not the band. It's a boozy beverage)
Linsen (for Linsen mit Spatlze)
Maisel (for Maisel's Weisse beer)
Marzipan
Obatzda (a dish filled with cheesy goodness)
Paulaner (beer)
Pfeffer (Hasenpfeffer is rabbit stew)
Pretzel (as in yummy Bavarian pretzels!)
Printen (a type of gingerbread)
Schnitzel
Spargel (asparagus dish)
Spatzle (pasta)
Stollen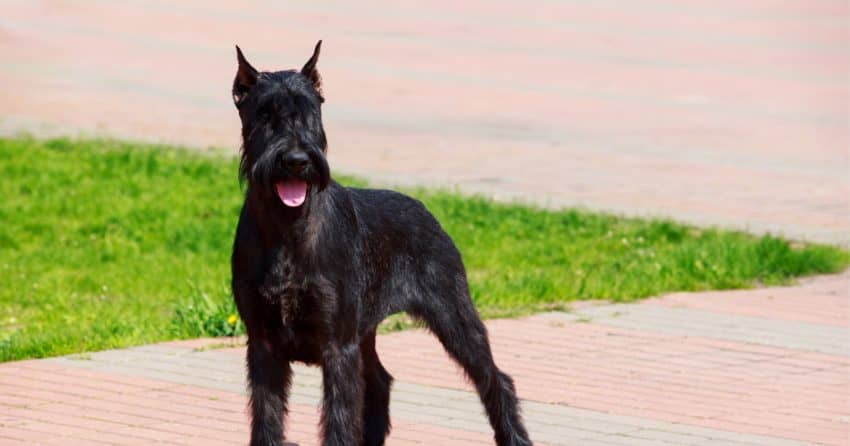 20 Norse Mythology Names for Girls
While most people associated Norse mythology with Scandanavian countries like Sweden and Finland, it was also the religion of the early Germanic tribes.
Eir (peace and mercy)
Eostre (East)
Freya love & fertility)
Frigg (she was married to Odin)
Fulla (bountiful)
Gna (a protector)
Haeva (marriage)
Hnoss (treasure)
Hretha (victorious)
Idis (dignified woman)
Iðunn (forever young)
Irpa (dark brown)
Nanna (mother)
Rán (theft, cute for a little food thief!)
Sif (in-laws, made popular by the Marvel Thor movies)
Sigyn (victorious girl friend)
Snotra (clever)
Valyrie (famous Viking warrior women)
Valhalla (Viking heaven for warriors)
Var (beloved)
A few of my favorites include our Top 10 Star Wars Dog Names (because Star Wars is ALWAYS cool). 11 Cute TV Sitcom Names for Girl Dogs, and for our boys dogs, Male Dog Names Inspired by Movie Characters.
Did you go with any of these German dog names for your female puppy? How did you choose your pup's name? Share below!