Do you want to know the worst dog breeds for seniors?
I imagine that finding the best dog when you're elderly might be quite a challenge.
To narrow down your choice, I'm going to present 7 dog breeds to avoid in your golden age.
7 Worst Dog Breeds for Seniors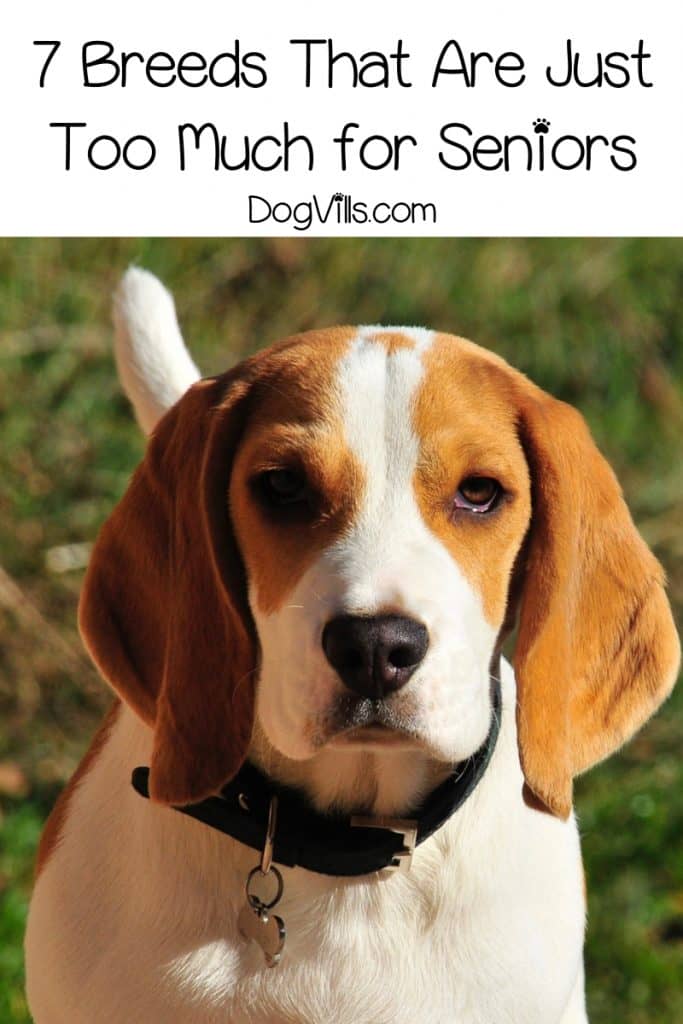 When you pass a certain age, you might have doubts about owning a dog. It's understandable because you don't have the same energy as before or time to devote to your pet.
However, dogs can brighten up anyone's day with their goofiness, mischievous nature, and sweet temperament.
It's all the matter of finding the best dog breed for you that matches your energy level and personality.
To compose this list, I've selected dogs who are difficult to train, have high energy levels, or require extensive grooming.
These breeds give their owner's a hard time and might be too much to handle for a senior.
#1 Dalmatian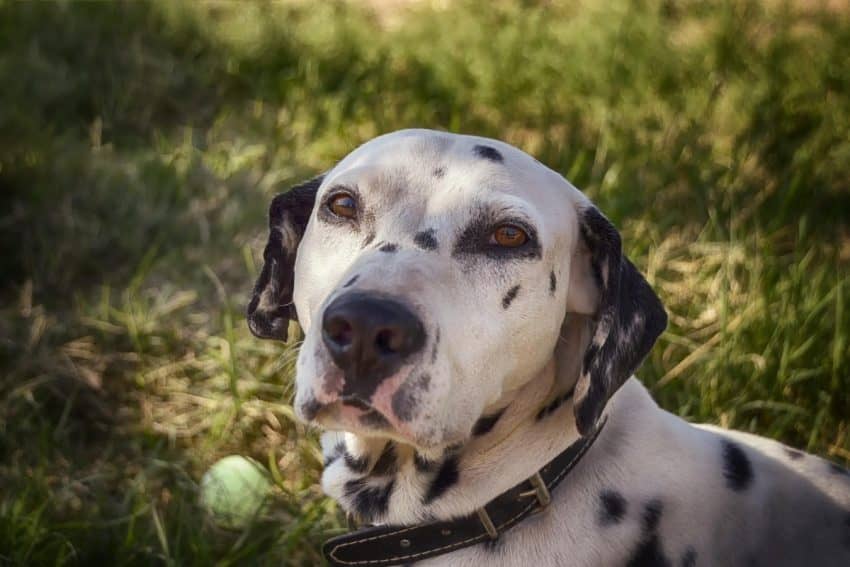 Thanks to Disney's film, Dalmatians have gained quite a reputation. But while Dalmatians are adorable, highly-intelligent, and affectionate, they're not dogs fit for everybody.
Look at their slender bodies! These dogs used to run for miles following carriages, so they're natural runners. As such, Dalmatians require a lot of rigorous exercises to burn off their excessive energy.
A bored Dalmatian full of energy is a nightmare. They'll get into all sorts of trouble when inside and turn destructive to relieve boredom.
In addition to this, Dalmatians are stubborn, independent, and headstrong. So, training them can be quite exhausting and challenging.
On the plus side, Dalmatians one of the cleanest dog breed you can own.
#2 Beagle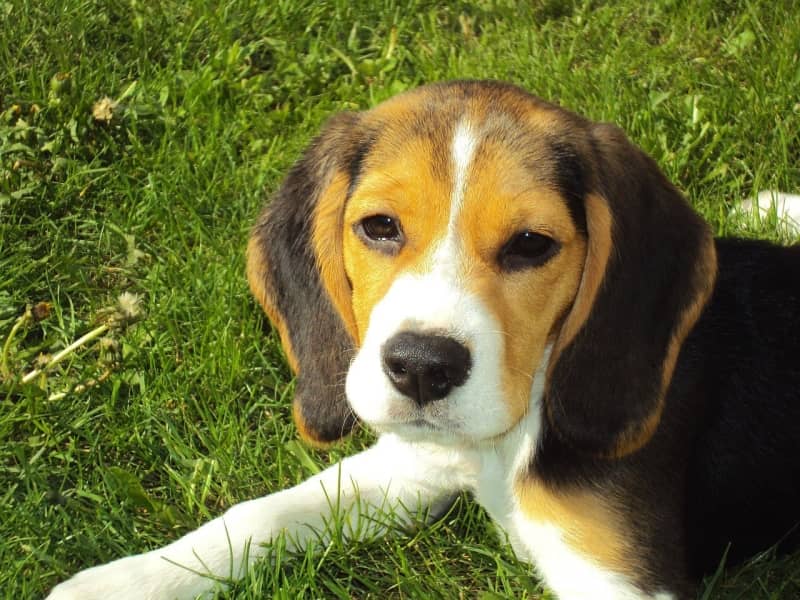 Beagles are among the most popular small dog breeds, and they make excellent companion dogs for children. That's because Beagles are small balls of energy that love to play and explore the world.
What makes the Beagle one of the worst dog breeds for seniors is their stubbornness and tendency to get distracted.
Beagles are scent hounds, and when they catch a smell, nothing can put them off the track. As such, it's challenging to keep a Beagle interested in training.
In addition to this, Beagles are noisy dogs and often bay and howl when they're bored. They also are among the worst smelling dogs despite their adorable looks.
#3 Border Collie
Border Collies are typical herding dogs and can keep up with the herds all day without getting tired.
So, these beautiful dogs don't fare well when they don't have a job around the house or don't get enough physical and mental stimulation.
Border Collies also hate it when they're separated from their owners.
While Border Collies have a magnificent coat, it requires frequent grooming and bathing.
They also tend to shed a lot. So you're bound to get exhausted if you have to remove fur from clothes and carpets every day.
As such, their high-energy level and grooming needs make them one of the worst dog breeds for seniors. On the plus side, they're one of the easiest dogs to train.
#4 Jack Russell Terrier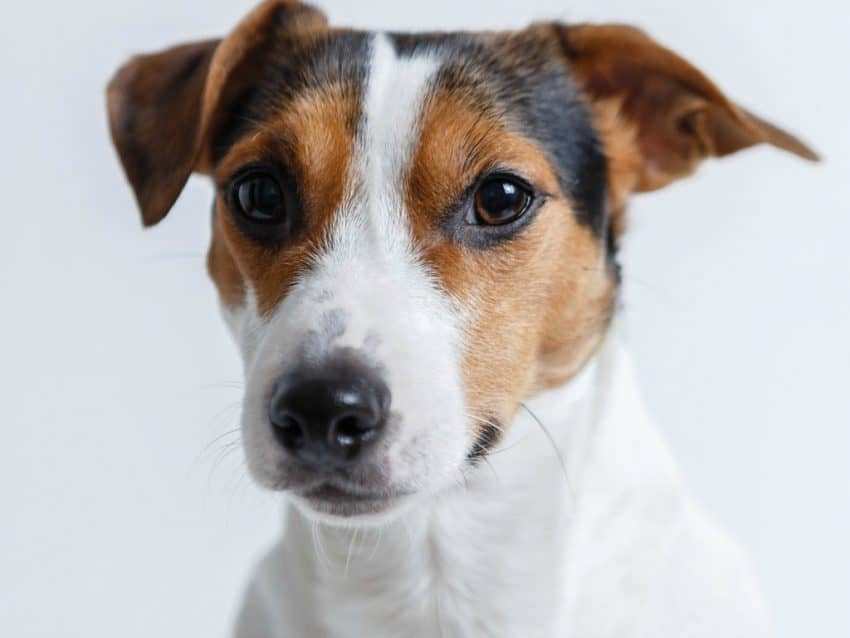 At first glance, Jack Russell Terrier might seem like good companion dogs for senior people. However, this dog has a typical terrier personality and high energy needs.
For one, Jack Russel Terriers are far more energetic than you can imagine when you look at their small bodies.
They love to hunt, and given a chance, a Jack Russell Terrier will kill any small animal that crosses his path.
In addition to this, Jack Russell Terriers are escape artists and left unsupervised they find a way to get to the other side of the fence.
They also tend to bark and love to bounce and jump on people. In addition to this, they're challenging to train even for experienced owners.
All these personality traits make Jack Russell Terrier one of the worst dogs for older adults.
#5 German Shorthaired Pointer
Do you have the time for at least an hour of intense exercise every day? No? Then the German Shorthaired Pointer isn't the right dog for you.
This sporting dog has high energy levels and often turns destructive when bored or left alone for too long.
In addition to this, German Shorthaired Pointers are masters at finding a way out of a fenced yard.
They also don't do well in apartments and tend to bark whenever they get bored.
While German Shorthaired Pointers are easy to groom and train, they require a lot of commitment and devotion from their owners.
#6 English Springer Spaniel
The English Springer Spaniel is a typical hunting and sporting dog with a high demand for mental and physical stimulation.
They make excellent companion dogs only if you can meet their exercise needs.
Otherwise, English Springer Spaniels tend to get into trouble and find ways to amuse themselves around the house.
These adorable pooches also don't like it when you leave them alone and respond by barking excessively.
In addition to this, English Springer Spaniels sometimes pee when they're excited or anxious.
They also have a double coat and require brushing at least thrice a week or their fur tangles. Springers also shed all year round, so they're definitely not the best dog for seniors.
#7 Siberian Husky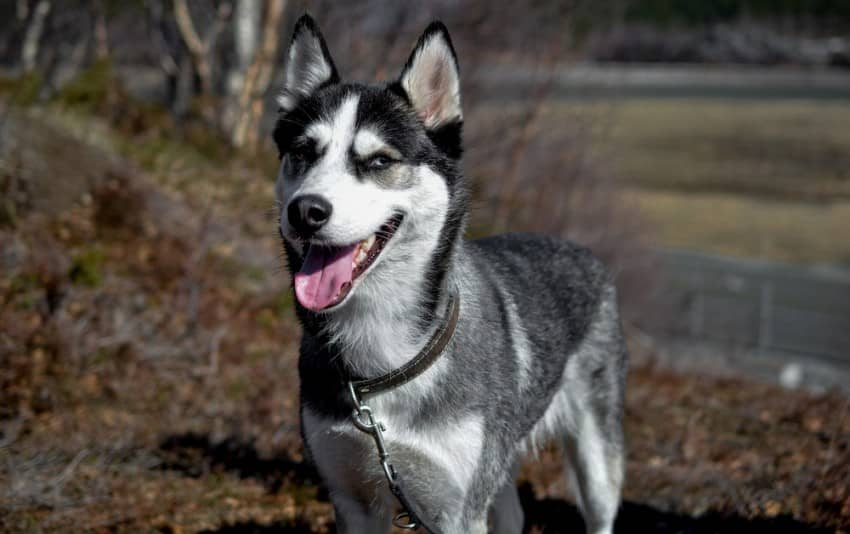 With striking blue eyes, sturdy bodies, and wolf-like appearance, Siberian Huskies are dogs that impress and astonish. However, Huskies are dogs who are used to pulling sleights in knee-deep snow all day long.
As such, Siberian Huskies need a lot of exercises to burn off their energy and a job to do to keep them occupied.
Left alone at home, they're bound to cause a lot of damage or find a way to get out of the house and run away.
In addition to this, Huskies don't adapt well to apartments, love to howl, and blow their coats twice a year.
But more importantly, Siberian Huskies are stubborn and require a firm owner to establish himself as the alpha of the pack.
So, Siberian Huskies the worst dog breed for seniors and first-time owners. But they're the best winter dogs you'll ever find.
That's the end of our list of the worst dog breeds for seniors. But allow me a few final words.
If you can meet their exercise needs and commit to training and grooming, all these dogs will be excellent companions in your golden years.
But you have to know that these dogs won't make it easy for you, so you should be ready to face the challenge.
What do you think about these 7 worst dog breeds for seniors? Do you agree or disagree with our list? Share your thoughts in the comment section.