Do you want to know which the most obedient dogs and least obedient dog breeds are?
Unfortunately, when it comes to obedience training not all breeds are equal.
So, we're going to take a look at dogs who obey happily and dogs who prefer to ignore you.
5 most obedient dogs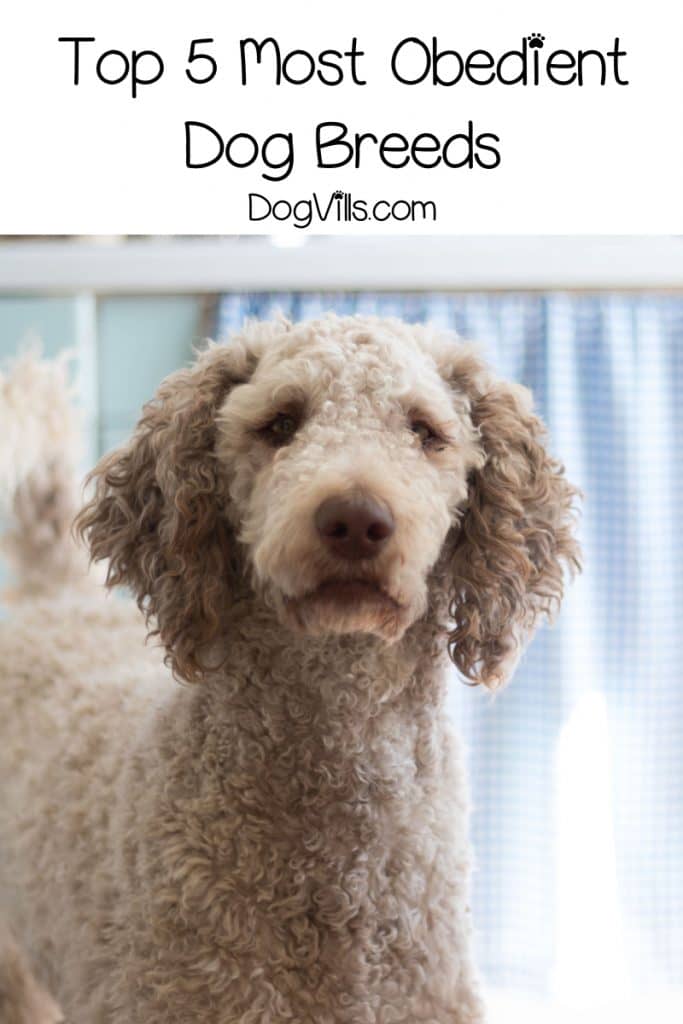 What makes a dog obedient? That's a question a lot of dog owners ask when they get a new dog.
Breed does matter as well as the dog's personality and upbringing.
For example, puppies who are well-socialized and trained from an early age tend to be obedient, easygoing, and friendly.
For this list, I've selected breeds I've selected that are smart, sensitive, and learn quickly.
More importantly, they are happy to obey without questioning your orders and strive to earn your approval.
#1 Border Collie
I don't think that many will be surprised if I say that Border Collies are one of the most obedient dogs in the world.
In most cases, Border Collies need a few repetitions to understand commands and don't hesitate to obey.
That's to be expected from a herding breed who had to take care of big flocks alongside humans.
Their close bond with people also explains why this breed is so sensitive to the verbal and non-verbal cues of their owners.
Border Collies are also considered the smartest dogs. According to scientists, Border Collies can understand up to 1000 words.
#2 Poodle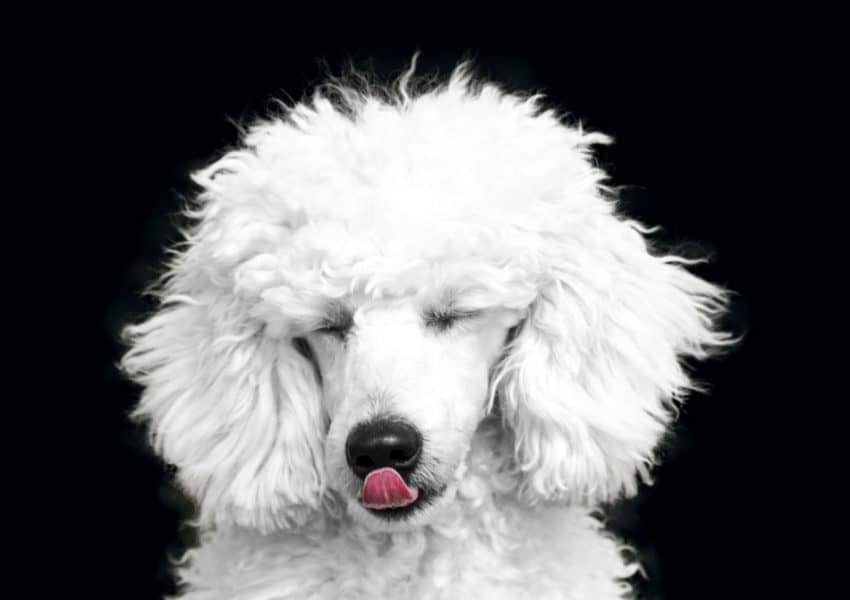 Another highly intelligent and trainable dog is the Poodle.
You can often observe and admire these dogs in the show ring where they excel in ability and obedience tasks.
However, you can hardly guess that this aristocratic-looking dog was bred to retrieve waterfowl.
As such, the Poodle is a dog that loves to have a job and quickly grasps what you expect from him.
There are but a few tasks that a Poodle can't do.
It's a good thing that Poodles are so trainable because a bored Poodle often gets destructive.
Not to mention that if you don't train your Poodle, he is going to assume the alpha role in the family and try to boss you around.
#3 German Shepherd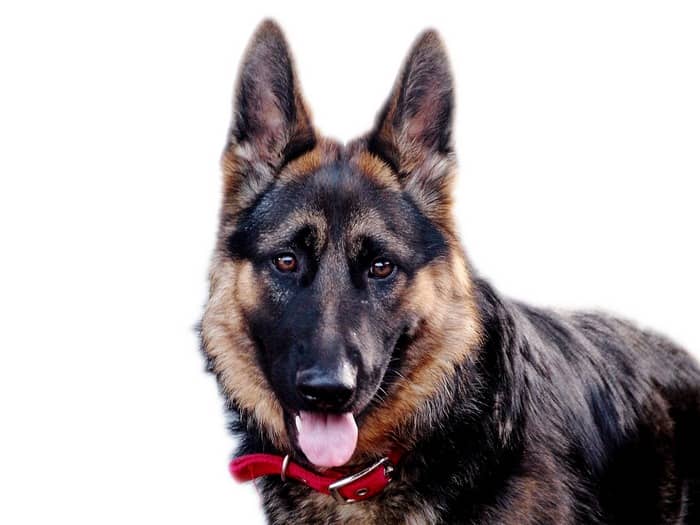 German Shepherds are another popular breed that makes the list of the most obedient dogs.
That's not a surprise because German Shepherds are intelligent, alert, and devoted.
German Shepherds do an excellent job as police dogs due to their keen sense of smell and eagerness to learn.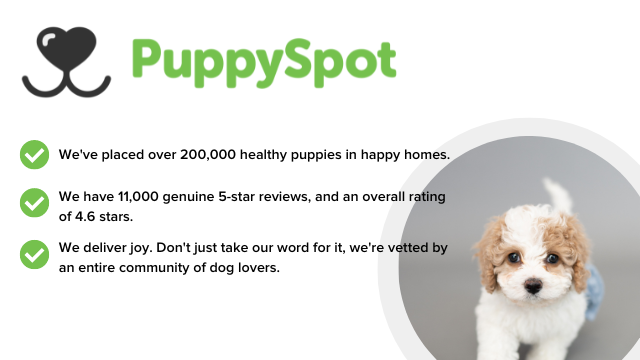 They are also perfect as guide dogs, rescue dogs, guardians, or herding dogs.
However, German Shepherds are high-energy dogs due to their ability to spend a whole day running after a flock.
So, this dog requires a lot of exercise and training to keep him entertained. Otherwise, you might expect barking and chewing.
#4 Golden Retriever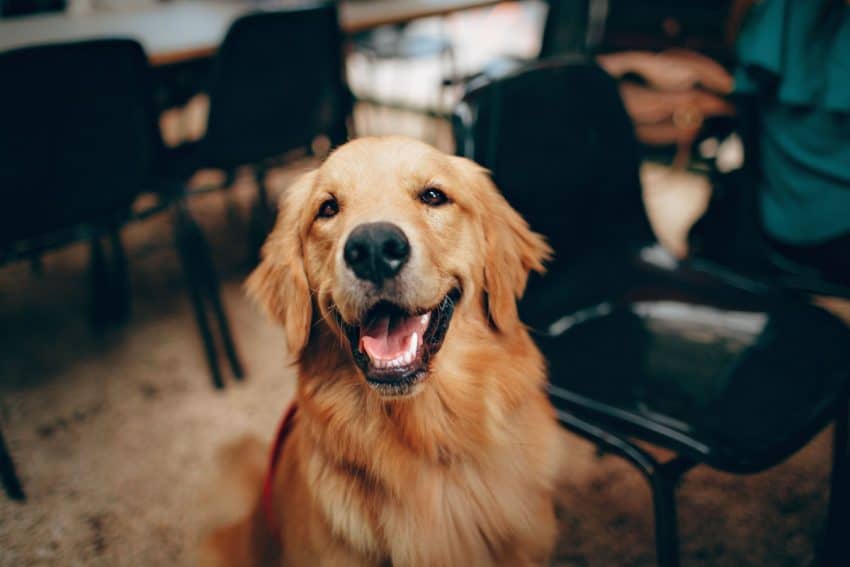 You didn't think that I've forgotten about one of America's favorite dog, did you?
Golden Retrievers are one of the most intelligent and sensitive dogs you can hope to own.
These pooches are extremely devoted to their families, get on well with everybody, and can make you laugh with their goofiness.
Golden Retrievers are perfect family dogs due to their calm personality, high tolerance level, and readiness to obey their owners.
They are also excellent as emotional support dogs, search and rescue, tracking, or retrieving game.
Just like the German Shepherd, these dogs have a high-energy level and don't like to be left alone.
They are family dogs and don't fare well abandoned in the yard.
#5 Australian Shepherd
Despite its name, the Australian Shepherd doesn't come from Australia, but from the USA.
It's a versatile herding dog that can take care of big flocks of livestock with no problems.
Australian Shepherds are hard-working dogs who are very obedient and ready to learn.
They excel in herding, ability, and flyball tests because they require obedience training to satisfy their physical and mental needs.
A bored Australian Shepherd will find something to do – herd the neighbor's kids, chasing animals in the yard or redecorating the house.
5 least obedient dogs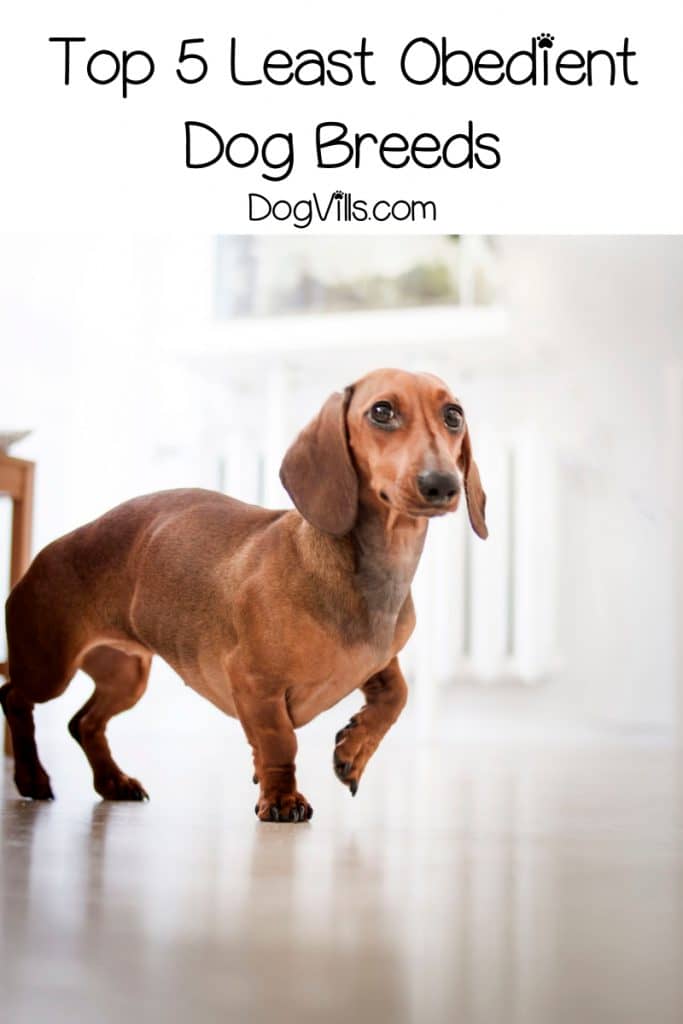 A lot of people assume that dogs who don't obey are stupid. In most cases, it's the opposite.
Many less obedient dogs are so smart that they don't feel the need to please their owner.
They also tend to be very sensitive to emotions, and rough handling is very counterproductive with these breeds.
If you're working with these breeds, you'll need to be consistent and patient.
Positive reinforcement usually does the trick as long as you don't lose your temper.
#1 Afghan Hound
Considered as one of the most ancient dog breeds, the Afghan Hound is a highly independent dog.
This proud hound used to hunt leopards without human supervision or direction, which had shaped his free-thinking spirit and stubborn nature.
Food and treats won't do the trick with these elegant pooches.
Afghan Hound is one of those breeds that are not strongly motivated by treats to follow your commands.
However, due to their silky coat and thin body, these graceful dogs are excellent for the show ring if you manage to convince them to obey.
#2 Basenji
Most dogs are eager to please their owners and receive food and attention in return. That's not the case with the Basenji at all.
Often described as stubborn and willful, the Basenji doesn't have any desire to earn his owner's approval.
Don't make the mistake of thinking that Basenjis are stupid.
Basenjis understand all your commands, but they don't feel like responding. That's why they are one of the least obedient dog breeds.
Basenjis also groom themselves in a cat manner, so it's possible there is something cat-like in them.
Maybe Basenjis consider themselves too superior to bother with your orders.
#3 Chow Chow
A miniature bear with a unique personality. That's one way to describe the fluffy and adorable Chow Chow.
However, this pooch doesn't care about human attention or for your desire to squish him into a hug.
Chow Chow is considered of the least affectionate dogs because he is not eager to show his feelings and can be aloof of strangers.
Often he will ignore what you're asking of him, and his stubborn nature makes training even more challenging.
But if you earn his respect as a puppy, you'll have an easy job.
The dignified personality of the Chow Chow means that this dog doesn't respond well to rough handling.
He requires extensive socialization as a puppy or might get territorial and aggressive.
#4 Dachshund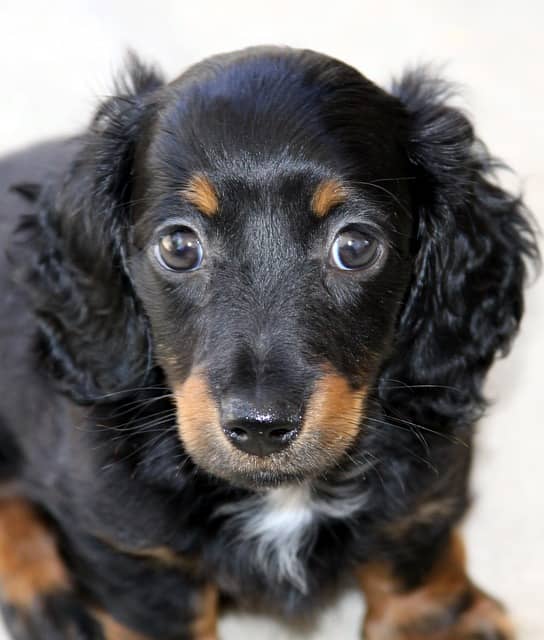 Who can resist smiling when he sees a Dachshund running around on his short legs?
Dachshunds are one of the most popular small dogs that stay small thanks to their unique appearance and sweet personality.
They might look funny with their short legs, but these legs are perfect for digging tunnels and maneuvering in tight spaces.
Since Dachshunds used to be badger hunters, they developed a brave and independent spirit.
Not to mention that Dachshunds are very intelligent and often interpret your rules to their liking.
As such, they are more difficult to train than most people expect when they see a Dachshund's playfulness.
Specialists recommend crate training, patience, and consistency.
#5 Irish Terrier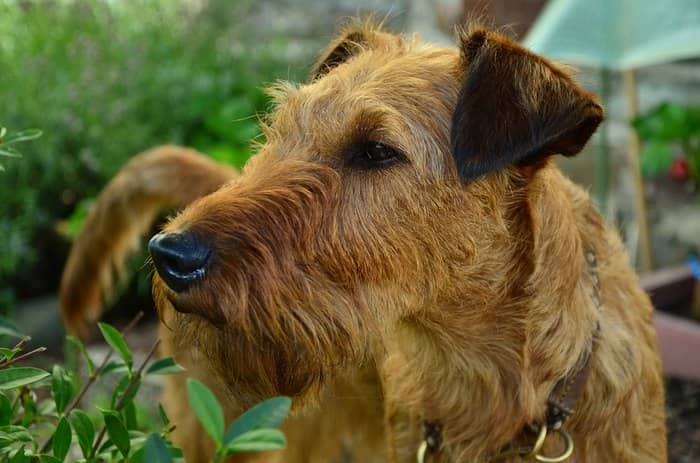 Irish Terriers are among the most adorable dogs with their pleading brown eyes and folded V-ears.
Despite their apparent cuteness, these dogs are typical terriers – bold, stubborn, and relentless.
Irish Terriers are also highly intelligent dogs who understand your orders very quickly.
The problem is that they are too willful and stubborn to obey you.
They are notoriously difficult to teach the "come" command, so you have to twice as stubborn as them to achieve results.
However, if you manage to convince your Irish Terrier that obeying is his idea, he will happily do whatever you ask of him.
Keep in mind that Irish Terriers don't get along very well with other dogs and will never back off from a challenge.
Obedience doesn't come naturally to some dogs never mind their breed.
That's why you might come across an obedient Chow Chow and stubborn Golden Retriever.
The most important thing is to treat your dog well, earn Rover's trust and respect, and spend time working on training.
Then even the least obedient dog breeds will follow you.
What do you think about these 5 most obedient and 5 least obedient dog breeds? Which breed would you add to either list? Share below!