Good family pets or wolves in dog's clothing?
You be the judge with these 10 dog breeds that look like a wolf!
I bet there's a few unique breeds you haven't heard of on this list!
Several dog breeds do resemble their wolf cousins but are still all canine.
Which dog is most similar to a wolf? Do they make good family pets?
We will answer these and many other burning questions as we explore this controversial topic.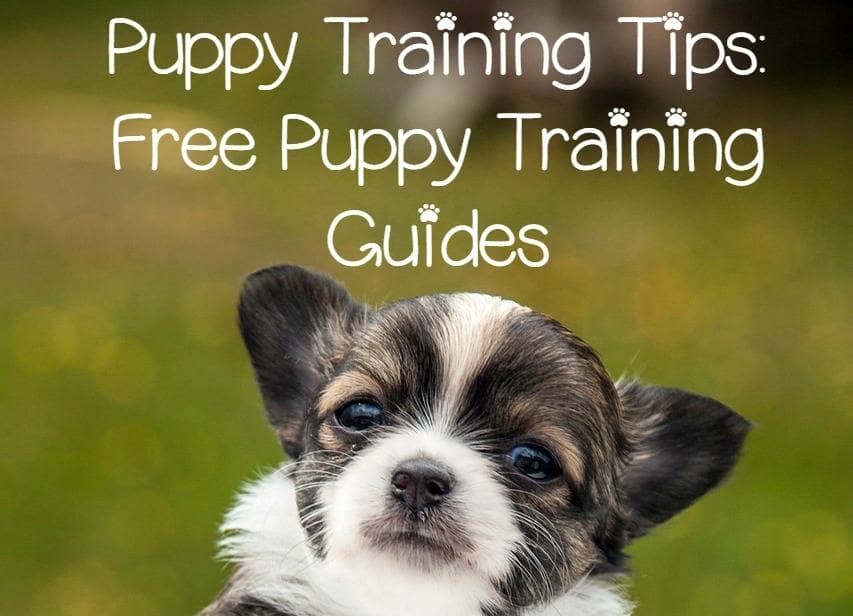 10 Dog Breeds That Look Like a Wolf
Alaskan Malamute
German Shepherd
Czechoslovakian Wolfdog
Siberian Husky
Northern Inuit
Kugsha
Tamaskan
Canadian Eskimo Dog
Utonagan
Saarloos Wolfhound
The wolf is one of those animals that have peaked the interest of humans for centuries. Some cultures view the wolf as both a spiritual and inspirational being sent to protect and guard.
While in fairy tales this character is painted in a very different light, allowing its cunning nature to be used against it as "big and bad." But describe a person as a "lone wolf," and it symbolizes strength, independence, and freedom.
With so many references to this majestic beast, it's no wonder some humans want to keep it has a pet. Is this even possible?
Could this animal ever be domesticated into a great family pet?
Although some folks have harnessed the power of the wolf and have managed to keep it as "man's best friend" for those of us that are a little more cautious there is good news.
The Wolf (Why it's Both Loved and Feared)
The wondrous wolf is a highly intelligent, social, and charismatic creature. There are three species of this animal; the Gray Wolf, the Red Wolf, and the Ethiopian Wolf. The biggest of these is the Grey Wolf which can exceed weights of 170 pounds.
The Wolf is a formidable animal because of its bigger brain and bones, stronger muscles, teeth, and jaws which makes it many times more powerful than its canine counterpart.
While all admirable qualities, this combo also makes the Wolf quite dangerous as it can take down prey like deer, elk, moose, and even bison.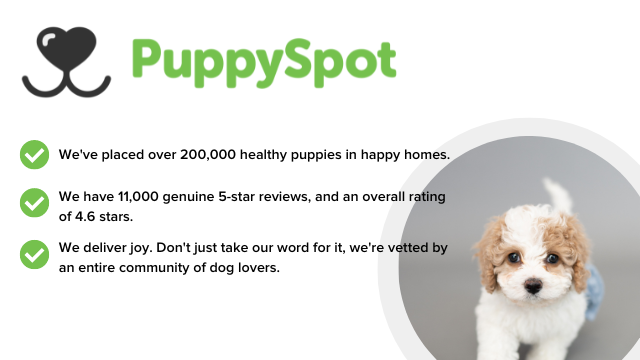 So it's only natural that those that fear this animal would have misgivings about mixing it with a domesticated dog. Although advocates insist the wolf-dog hybrid makes a great pet, there is one big problem, in that there is no rabies vaccination approved for this type of mix.
Therefore if a wolfdog bites a person, they are considered to be "at risk" for this disease.
For this reason alone, many states and places around the world have banned people from owning a wolf-dog hybrid.
But don't despair. For those of you that love the look of the wolf, there are dog breeds that resemble this animal and are still legal to own. Check out our list of "wolf dogs."
Check out 11 dog breeds that look like foxes, too!
1. Alaskan Malamute
Not only does the Alaskan Malamute resemble the wolf but it is also one of the oldest dog breeds around. Built for the tough tundra, this canine comes equipped with a two-inch thick coat and the ability to pull heavy sleds.
Although he may look like a wild animal, the Alaskan Malamute views every person he meets as a potential friend – so if you want a watchdog, keep lookin'. Because of his large size (can reach up to 100 pounds) this pooch needs room to run, roam, and burn off all his access energy.
This dog's nature is outgoing, fun-loving, and greatly needing to be a part of all the family activities.
Love grooming? Then the Alaskan Malamute will suit you just fine as he will "blow his coat" twice-a-year. Not sure what this term means? Check out this YouTube Video.
2. German Shepherd
This dog may be the most recognizable of them all. It is also one of the most popular breeds and has been so for decades. Is it because it closely resembles a wolf? Perhaps, but the German Shepherd has many other admirable qualities that pet-lovers just can't help but adore.
First off, the GS is a "Jack of all trades." From police, military, service and search and rescue work to excelling at skills like obedience, agility, and Flyball, the German Shepherd has something for every pet parent.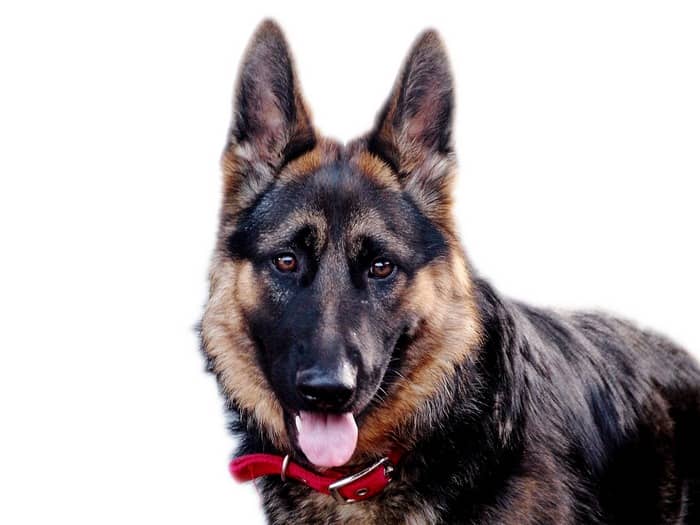 Second, he is loyal and protective of his family, meaning he makes friends with caution, but once you've won him over, you'll have a friend for life.
Last (but certainly not least) the German Shepherd is a well-built pooch weighing in at around 95 pounds of lean muscle mass; this is one dog that will command respect wherever he goes.
3. Czechoslovakian Wolfdog
This is a relatively new dog breed that started out as an experiment to mix the intelligence, temperament, and mentality of the German Shepherd with the speed, cunningness, agility, and stamina of the Carpathian Wolf.
If you're a fan of the wolf, then the Czechoslovakian Wolfdog will be right up your alley. It not only strongly resembles its wild DNA but it has tremendous loyalty to its pet parent. However, make no mistake about it.
Some of the wolf genetics did sneak into its makeup like its tendency to be shy towards new people. This can be a problem. If pushed this breed will bark, growl, and possibly nip if the person refuses to back off.
4. Siberian Husky
What would a list of Wolf-like dog breeds be without the Siberian Husky? With its striking blue (or multi-colored) eyes, and his propensity to escape any enclosure, this dog is a beaut!
The Siberian Husky originated in (you guessed it) Siberia and is built for that rugged area. He's intelligent, independent, and highly active, which means he can also pose a problem to first-time dog parents.
To keep this cunning breed happy, you will need to keep him busy – bored Huskies are destructive Huskies – so be sure to give your pooch plenty of walks and playtime. Although some have been kept well in an apartment, it is not recommended unless you are prepared to get outside – A LOT!
Personality-wise, this dog breed works better with a person that is not easily intimidated. The Siberian will try to take control so that he will need early obedience training and socialization.
5. Northern Inuit
Yes. These dogs are wolf look-alikes, but there is actually no wild DNA in their genetic makeup. They were developed in the UK (and are still being bred there today) and despite their "feral" appearance, the breed is quite laid back.
Think you've seen this pooch somewhere before? It made its television debut on the popular HBO series "Game of Thrones" as the "Dire Wolf."
However, all that fame didn't go to its head. The Northern Inuit dog is still just as friendly, quick-witted, and intelligent as it was before. But don't let his good nature fool you. This pooch needs a strong pet parent that can lead with a firm, yet loving command.
6. Kugsha
Which dog is most similar to a wolf? That would be this guy! Out of all the wolf-like dog breeds, the Kugsha is one of the closest. This is mainly due to the fact that it still has wolf DNA running through its veins.
Developed in Pennsylvania's Wolfen Kennel in the US, this breed was created by (and named after) its three wolf-hybrid breeders; Kuhlwind ('Ku'), Gorden Smith ('GS') and Habben ('Ha').
Like other canines, this dog is eager-to-please and has a strong willingness to learn. It does make a great watchdog, but its need for vigorous exercise and space to roam, does not make it suitable for apartment living.
Experts of this breed also do not recommend leaving it with small children due to its predatory instincts; however, it does do well with other dogs.
7.Tamaskan
It may look like a wolf, but the Tamaskan is all canine. This breed was created in Finland and is (sadly) not recognized by any of the kennel clubs around the world. Why? Because it is a rare breed with only around 400 known dogs in existence today.
The Tamaskan is a large breed, standing 28 inches at the shoulder (taller than the Shepherd) and weighing in at around 88 pounds full grown.
It is an extremely intelligent breed that excels at obedience training, doggy sports, and as a working pooch. His gentle nature and social attitude are just two of this breed's pleasing qualities. With all this going for it, the Tamaskan is sure to gain in numbers as the breed catches on.
8. Canadian Eskimo Dog
This dog is also known as the Canadian Husky, and the Canadian Inuit Dog. It (of course) originated in Canada and is being touted as a bigger, stronger, and fluffier version of the wolf.
Unfortunately, aside from being recognized as a wolf-like dog, it is also being declared an endangered breed because of infection and canine diseases. Due to these serious problems, the breed has been struggling in numbers (the last count being fewer than 300).
Although the Canadian Eskimo is alert, affectionate towards its humans, and extremely intelligent, it does have a propensity to be aggressive towards other dogs.
9. Utonagan
It may look like a wolf and howl like a wolf but that doesn't necessarily mean its a wolf; it could be a Utonagan.
This breed was deliberately bred to carry the appearance of its feral cousin by crossing the Alaskan Malamute, the Siberian Husky, and the German Shepherd. Bred in England, these dogs make loyal, gentle, loving, and affectionate pets.
But before you do a "Google" search for Utonagan puppies, be aware that this dog can also be very stubborn, strong-willed, and destructive if not given enough exercise. However, it does love children, so if you can meet its needs, the Utonagan can be a great family pet.
10. Saarloos Wolfhound
Our last wolf-like breed is one that does resemble its genetic lineage. Developed by crossing  German Shepherd males with Brown Wolf females, this dog does have wild blood running through its veins.
The Saarloos Wolfhound is not for the faint-of-heart and will need an experienced dog-person to keep it happy. Like its wolf nature, the Saarloos can be wary around strangers and is a strong and powerful breed. It can reach 30 inches at the shoulder and weigh in at around 90 pounds.
Early socialization, training, and firm leadership are required for anyone taking on the challenge of this wolfdog.
What about the Samoyed? Are Samoyed dogs wolves in dog's clothing? Learn about the breed here!
Know Before You Go
Before you embark on pet parenting any breed of dog, be sure you know what you're getting into. Research the breed to ensure it will be suitable for your lifestyle, then look for a reputable breeder or rescue organization to ensure your new BFF will be happy and healthy.
If you have any of these dog breeds that look like a wolf and want to share a story or some friendly advice, feel free to drop us a line in the comment section, we'd love to hear from you.