Are Pugs hypoallergenic?
If you love dogs, yet suffer from allergies, there are some hypoallergenic breeds that may work for you.
Find out of the pug is one of them!
Looking for cute gifts for your dog? Check These Adorable Gifts For Pug Lovers
Are Pugs Hypoallergenic?
In this post, we will "scratch" that itch of all things Pug.
We will cover the breed's physical characteristics, temperament, health problems, and some amazing facts about this adorable pooch.
By the end of our journey, you'll not only know whether a pug is hypoallergenic, but whether it's the right breed for you overall!
Physical Characteristics of the Pug
The Pug is often described as "having a face only a mother could love."
This may be your first impression of the pushed-in nose and bug eyes the Pug possesses; however, the more time you spend with this bouncy breed, the less "offended" you'll be from those prominent features. In fact, you may even find yourself referring to this little fella as "cute."
But this is only the beginning of the Pug's adorableness. He is a small, sturdy, and compact breed, weighing in from 14 to 18 pounds with a tightly curled tail.
The large, round head of the Pug has deep-set wrinkles that are more than just a breed trait. Legend has it that the Chinese (who mastered the breeding of the Pug) prized these wrinkles because they resembled the symbols for "good luck" in the native language.
Those pooches lucky enough to have their wrinkles form the letters for the word "Prince" were even more highly valued.
The Pug has also been given beauty marks or moles on each cheek and a defined "thumb mark" on his forehead. The ears are smooth and velvety to the touch, falling forward in a triangular fashion.
He also has an undershot jaw where his lower teeth extend slightly beyond his upper teeth.
Love pugs? Check out our Pug Land game app!
Quick Facts About the Pug
Breed Group: Companion Dog
Weight: 14 to 18 pounds
Height: 10 to 12 inches at the shoulder
Lifespan: 12 to 15 years
What is the typical behavior of a pug like?
The Pug is officially listed in the AKC's "Companion" group and unofficially as the "clown" of the canine world. This is due to the breed's great sense of humor and his propensity to show off.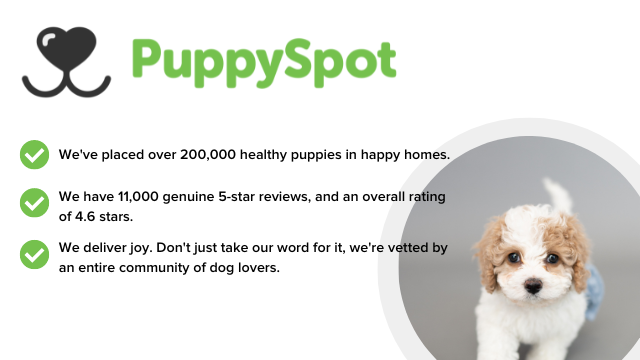 No, your Pug won't be doing stand-up comedy at the nearest nightclub, but his happy-go-lucky zing for life will keep you in stitches.
Although the breed does like to be a part of all the goings-on of his family, he can be a bit willful and therefore difficult to train.
This breed does make a good watchdog, but not so much that he becomes "yappy" to everything moving.
If trained and well-socialized, Pugs can get along well with children and other animals. Plus, since this breed is on the smaller side, it's suitable for apartment dwellers.
However, do note that since the Pug does have a flat muzzle, it doesn't do well in extreme heat or cold weather.
Is the Pug a good choice for first time dog owners?
Even though the Pug may be a bit of a challenge when it comes to training, dedicated first-time pet parents should be able to handle the breed.
Health Problems of the Pug
Like all purebred canines, the Pug does have some genetic health issues that may present themselves over time. Here is a list of those common health problems.
Walking Dandruff (Cheyletiella Dermatitis)
Caused by a small mite this skin condition results in extremely dry, flaky skin, especially down the middle of the back. It is also contagious to other pets in the household.
Pug Dog Encephalitis
PDE is a fatal brain disease with no known cause that affects Pugs. It causes young pups to circle, seizure, become blind, fall into a coma, then die. Research is being done to gain more knowledge of this condition.
Epilepsy
This breed is also prone to seizures without any cause (also known as idiopathic epilepsy).
Nerve Degeneration
Older Pugs, can be prone to the loss of ability in their rear legs. The nerve degeneration starts out slowly and can progress to full paralysis of the hindquarters.
Corneal Ulcers
Usually caused by an injury to the cornea (white part of the eye) which then develop into ulcers. Depending on the severity of the injury, it can usually be treated with eye drops.
Dry Eye 
This condition occurs when the eyes fail to produce enough tears to keep the eyeball moist.
Eye Problems
There are some other eye issues that can affect the Pug. These include a dislodging of the eyeball, abnormal growth of eyelashes around the eye, blindness caused by degenerating tissue, and the lower eyelid rolling inward.
Allergies
Some Pugs may have environmental or food allergies.
Demodectic Mange 
Caused by a mite and a lowered immune system which results in hair loss, red, scaly skin, and itchiness.
Staph Infections
The Staph bacteria are commonly found on the skin, but can also develop from an infected pimple or hair follicle. This condition is more likely to occur when your dog is stressed or has a compromised immune system.
Yeast Infections 
This condition is characterized by blackened skin under the armpits, feet, neck, groin, and inside the ears. It has a bad smell and tends to make the dog itchy.
Hemi-vertebrae
Short-nosed breeds tend to have misshapen vertebrae. Sometimes only a few are affected, and the dog can lead a normal life. Others may suffer from an uncoordinated and weak gait that causes them to stagger. This condition usually shows itself between 4 and 6 months-of-age.
Hip Dysplasia 
This disease affects the way the hip joint fits into the socket. Surgery may be required for severe cases.
Legg-Perthes Disease
Characterized by a lack of blood supply to the head of the femur (large rear leg bone). When this condition occurs, the head of the femur begins to degenerate at the pelvis. Affected Pugs will begin to show signs between 4 and 6 months old.
Patellar Luxation
This condition is when the kneecap slips in and out of place. It can cause pain, but most dogs can live a normal life.
Vaccination Sensitivity
Many Pugs, are sensitive to routine vaccinations. It can cause hives, swelling of the face, soreness, and lethargy. Watch your Pug closely after receiving vaccinations.
Of course, not every Pug will get these health issues. To ensure you have a healthy pet, only adopt from a reputable breeder that has tested for and eliminated these issues in their dogs.
Warning About Pugs 
To ensure a happy life with your Pug, we have a few "warnings" for the new Pug pet parent.
First off, know that the Pug can be a bit of a pig when it comes to eating. For this reason, only feed your Pug a high-quality kibble. You may also want to serve your pooch his daily feast in a dish that slows him down – this breed tends to inhale their food.
Outward Hound Slow Feeder Dish
is designed with sturdy grooves inside the bowl to make your pooch work to get the kibble out.
Since the care of your Pugs skin is paramount to his health, caring for his wrinkles is a must-do. Squishface Wrinkle Paste is an anti-bacterial, anti-fungal paste made specifically for Pugs and other "wrinkle breeds."
We know that some Pugs are prone to yeast infections. VetWell ear rinse gently cleans your dogs ears, helping to control yeast flare-ups. It uses Aloe Vera so you can use it everyday. Check it out on Amazon.
With the Pug's short coat, you may notice that he gets a bit chilly on those cooler days. Make his sleeping quarters cozy with this luxury shag faux fur donut cuddler by Best Friends by Sheri. It's super soft, self-warming, and provides orthopedic relief, in multiple sizes. It's so comfy you may be tempted to crawl in there with your Puggy friend.
Lastly, since Pugs are notorious shedders, having a brush that can quickly whisk away all those loose hairs is a time (and furniture) saver. The Pet Neat company has a de-shedding tool that will reduce your Pugs shedding up to 95 percent.
5 Amazing Facts About Pugs
We've covered a lot of facts about the Pug, but we saved these fun facts for last! Here are 5 amazing facts about the Pug.
A Grumble of Pugs – if you have a group of Pugs, you're not only in for the time of your life, but you can call that canine cluster a "grumble." This moniker may be because in Holland the Pug is called a mopshond, which is Dutch for "to grumble."
Monkey Dogs? The Pug may have taken its name from the Marmoset (a type of monkey). These animals were once kept as pets and were called "pugs." The name leaped over into the canine world as these two species share similar facial features.
Pug Protector – Josephine Bonaparte's pet Pug loved her so much that he bit Napoleon on the leg when he tried to enter his wife's bed for the first time.
Palace Pooches – the Pug was so highly regarded in China that Emperors kept them as lap dogs. Some were even given their own mini palaces and guards.
Royal Pugs – Queen Victoria loved her pet Pugs. So much so that she banned the cropping of their ears.
Tips For Living With a Pug When You Have Allergies
Unfortunately, the answer to the original question "are pugs hypoallergenic?" is no, because they shed too much to fit the criteria.
Have you totally fallen for the Pug? Do you suffer from pet allergies? Check out these tips for living with a pug when you have allergies.
Since most of the allergens are going to be caused by your Pug's shedding, implementing a vigilant grooming routine will be key.
Brush your Pug at least once-a-week with a de-shedding tool to snatch up all those loose hairs. If possible, brush your fur baby outdoors to eliminate stray hair from settling on your floors and furniture.
Bathe your Pug every couple of months using a hypoallergenic doggy shampoo to further decrease the allergens.
Lastly, keep your Pug's bedding and toys clean, as well be extra vigilant in sweeping, vacuuming, mopping your floors, and wiping down all surfaces that will attract and hold dander such as shelving, counters, and knick-knacks.
Love Those Pugs
Are Pugs hypoallergenic?
Pugs are wonderful dogs with a sturdy body, adorable face, and bouncy personality; however, they may pose a problem for allergy sufferers.
Follow our helpful tips to help reduce the amount of dander your pooch is producing and be sure to be vigilant when it comes to cleaning.
If you have a Pug and want to share a story or some Pug tips, please feel free to drop us a line in the comment section.