The Chinese Shar-Pei may look like it's wearing another dog's oversized skin, but under all those wrinkles beats the heart of an affectionate, adaptable, playful, and confident pooch.
Do you love these qualities in a dog, but want it in a smaller size?
Say "hello" to the Miniature Shar-Pei – same great dog, only in "mini-me" format!
In this post, we will dive into the Miniature Shar-Pei; what you will need and want to know.
Related: What is a Mini Hippo Dog?
History of the Miniature Shar-Pei
Since the Miniature Shar-Pei is just a smaller version of the Chinese Shar-Pei (they have been selectively bred down in size) they share the same origins.
The Chinese Shar-Pei comes from the Guangdong province of China where it was developed to hunt and to fend off wild boar.
Although some historians believe the Shar-Pei is an ancient breed, there is no definitive evidence to prove this.
However, statues that look a lot like the Shar-Pei have been dated to the Han Dynasty (200 B.C.), though some people do state that these statues could also resemble the Chow and Pug.
Fast Facts About the Miniature Shar-Pei
Size: 25 to 40 pounds
Lifespan: 9 to 11 years
Traits: Alert, active, playful, and loyal
The Appearance of the Miniature Shar-Pei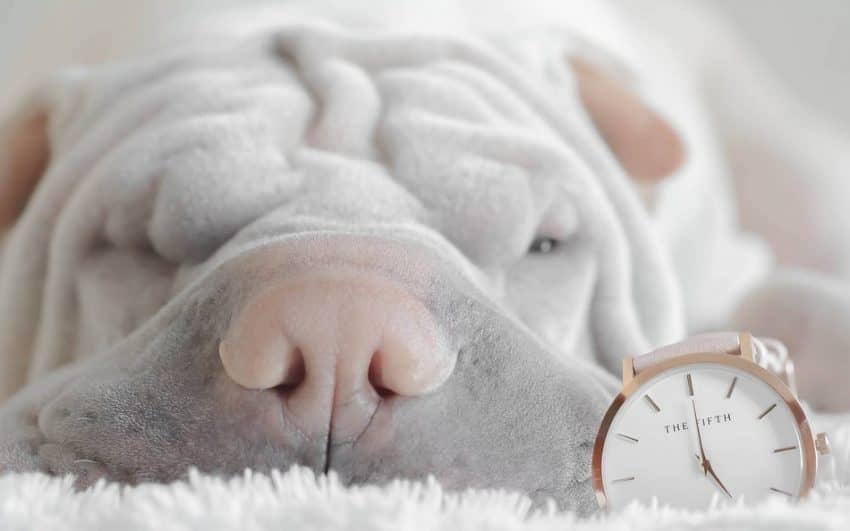 The name of this breed means "sand skin" and for a good reason – its coat is bristle-like to the touch.
But that's not the only odd thing about the Shar-Pei.
He's a solid mass of loose wrinkles that gives him the appearance of wearing a bulky, oversized sweater.
The mini version of this pooch also shares the same tiny ears atop a large, powerful head with a short muzzle and purple tongue.
The last quirky feature is his trademark thick, round tail that curls over his back.
However, there's more to the Shar-Pei than his unique appearance.
The Personality of the Miniature Shar-Pei
The Miniature Shar-Pei is as alert and independent as the larger version. This breed can be extremely devoted to his family, but aloof to strangers.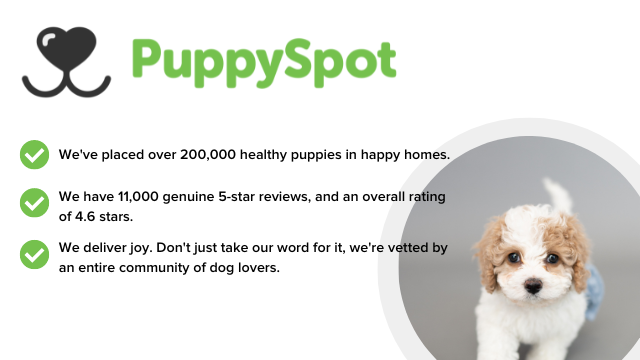 They are known to enjoy the companionship of people more than dogs, so being left alone for long periods of time will not sit well with this breed.
The Mini Shar-Pei is a calm and confident dog, that seems to be able to develop an intuitive understanding of his owner or family.
If you are looking for a pushover pup, keep looking as the mini Shar-Pei is an independent and strong-willed canine.
He is protective of his family (making for an excellent guard dog) and will respond to threats – remember, he was bred to be used as a pit-fighting dog, so he can be aggressive toward other canines.
To help the mini Shar-Pei be a well-rounded pooch early socialization and exposure to many different people, sights, sounds, and experiences is highly recommended.
This can be done through puppy kindergarten classes, inviting visitors over regularly, and taking him to busy parks, and stores that allow dogs. Strolls to meet neighbors will also help him polish his social skills.
Health Issues of the Miniature Shar-Pei
The Miniature Shar-Pei can develop the same health issues as their larger counterpart.
The most common are skin conditions in the form of Seborrhea. This is a condition characterized by flaky skin and a rancid odor.
Pyoderma is another skin condition that is bacterial which causes an infection of the skin.
Shar-Pei Fever (also known as swollen hock syndrome) is a condition that manifests in the swelling of the hock joint (sometimes both joints) and results in a reluctance to move, abdominal pain, vomiting, diarrhea, shallow breathing, and, of course, a high fever. The condition can develop around 18 months of age but can also appear when the dog is an adult.
How to Care for the Miniature Shar-Pei
As with all canines, the mini Shar-Pei should be fed a high-quality commercial dog food formulated for medium-sized breeds.
However, because this breed is also high-energy, you may also want to consider a kibble formulated specifically for active or working canines.
The food you choose should have a pure protein source as the first ingredient with added fruits, veggies, vitamins, and minerals.
Stay away from diets that contain excessive amounts of filler and by-products.
The Miniature Shar-Pei is an intelligent breed that generally responds well to training.
What you may find, however, is that these dogs do have a bit of an independent streak.
Experts recommend a firm, confident leader and plenty of positive reinforcement.
When it comes to grooming your Mini Shar-Pei, you will want to note that it is a naturally clean dog with very little odor, so he only needs a little grooming to keep him looking good.
This would include a thorough brushing once a week with a rubber curry or grooming mitt to remove dead hair and dirt.
Another perk to the Mini Shar-Pei is he will only need to be bathed about once every few months – too many baths tend to irritate his skin.
The difficult, but essential, part is getting him dry after a bath. If you don't dry the folds and wrinkles completely, you can expect a yeast or fungal infection.
Wipe thoroughly between the folds with a dry towel to eliminate all moisture.
Even though the mini Shar-Pei is smaller in size, he will still need daily exercise. This could include a brisk walk, jog, hike or playing fetch in the dog park.
Miniature Shar-Pei Puppies
The average litter size of the Shar-Pei is from four to six puppies.
However, since the miniaturized version of this breed is in the beginning stages, they may be more difficult to acquire and most likely will be costly.
Be sure to find a reputable breeder to adopt from to ensure your puppy will be healthy.
What do you think of the Miniature Shar-Pei? Leave us your thoughts in the comments section.