If your pooch loves to give you big slobbery slurps, keep reading for some truly intriguing facts about dog kisses!
I'm betting you didn't know about at least half of them (I sure didn't at first).
Use what you learn to impress family and friends with your knowledge of canine behavior.
Let's get started!
Related: Why do dogs kiss each other?
8 Surprising Facts About Dog Kisses
Why do dogs lick so much?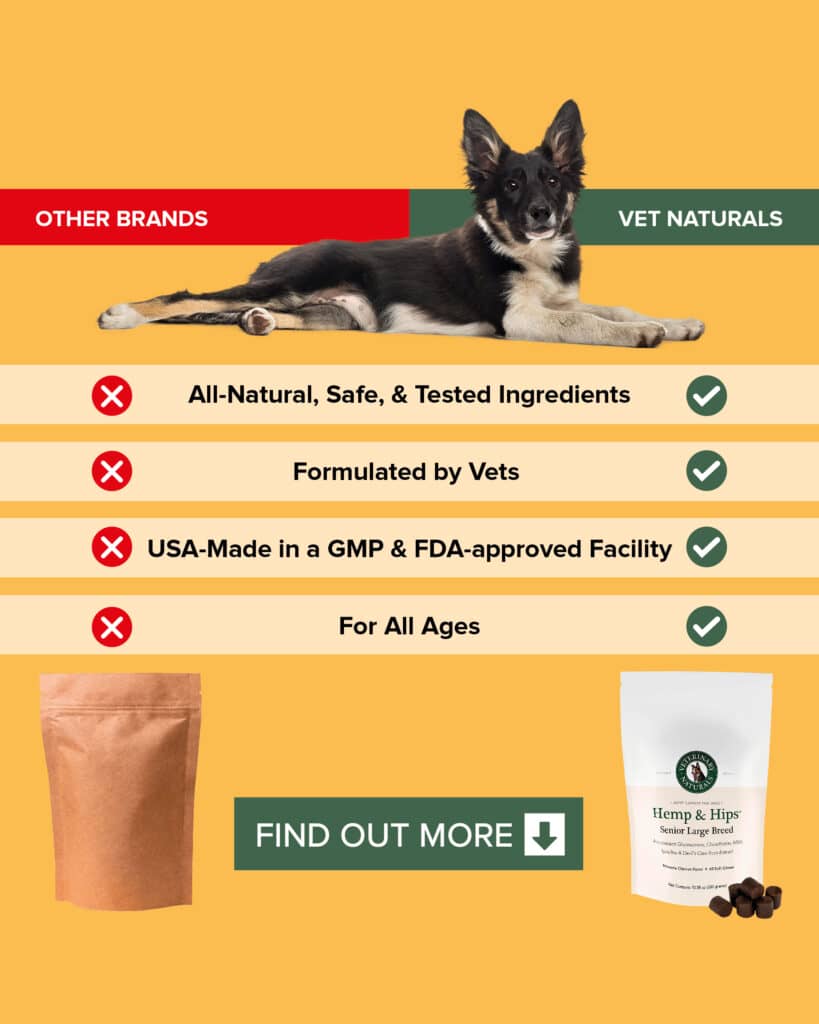 That's a question many first-time owners ask when they can't keep their dog off their face or hands.
Love it or hate it, licking is normal behavior, and some dogs even like to lay their tongue on you mid-lick.
While it's not always pleasant to be on the receiving end of these wet, slobbery kisses, they can tell you a lot about how your dog feels.
Unfortunately, there's no way to be 100% certain about your dog's intentions.
But here are 8 surprising facts about dog kisses that will blow you off your feet.
#1 Dog Kisses Are Not Only About Affection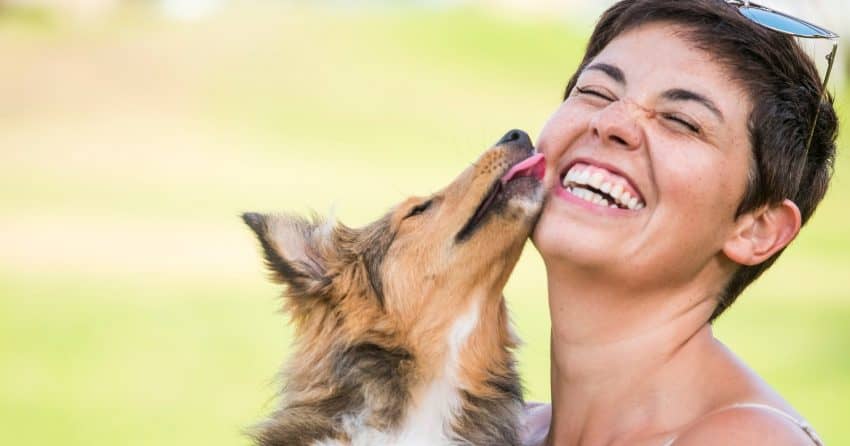 While many people think that dog kisses are a sign of affection, your dog might be "kissing" you for many reasons.
Of course, love is one of them, but not the only one:
If something about your dog's kisses seems off, you should have your vet check the dog to rule out a health problem.
#2 Dog Kisses Have Roots In Puppyhood
The first thing a mother dog does when the puppies are born is to lick them to stimulate them to breed.
In the following weeks, the mother also licks her puppies to encourage them to go to the bathroom and keep their coats clean.
Once the puppies are ready to move to solid food, the little ones often lick their mother's muzzle to communicate their hunger.
Then the mother would regurgitate some food to feed her young. Gross, I know.
As such, it's not surprising that some adult dogs lick your face when they're hungry or want something.
#3 Dog Kisses Can Be Dangerous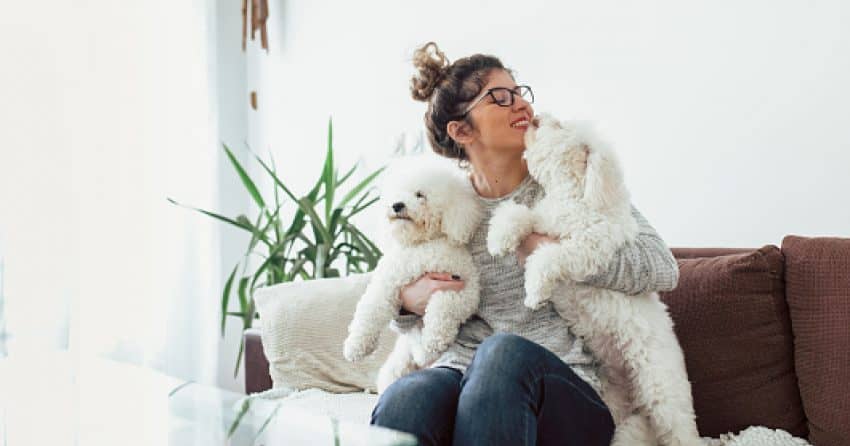 Many dog owners would tell you that dogs have clean mouths and that nothing terrible will happen if you allow your dog to lick your face.
While the chances of you getting ill are meager, you should know the risks.
The mouth of any living creature (including humans) is chock full of bacteria that can cause health problems.
That's why deep bites from dogs, cats, or humans are likely to need urgent treatment to prevent life-threatening infections.
Moreover, dogs lick their private areas and have the nasty habit of snacking on poop and other disgusting things they find in the garbage.
Imagine a dog kissing you with that tongue!
However, if your dog is up to date with their shots and dewormed regularly, licking shouldn't be a problem unless you've got a weak immune system or allergies.
#4 Dog Kisses Signal Subordination
Dogs lick one another so often that you don't think much about it.
But another surprising fact about dog kisses is that mutual grooming is related to social structure and hierarchy.
Usually, the more submissive dog, the kisser, shows deference to the other "dominant dog" by licking them under the chin.
A return kiss in these cases might mean that the other dog accepts the submissive gesture.
So, when your dog gives you kisses, they might be trying to show respect.
It can also mean that your dog will not challenge your position in the pack and accepts your leadership.
#5 It's a Breed Thing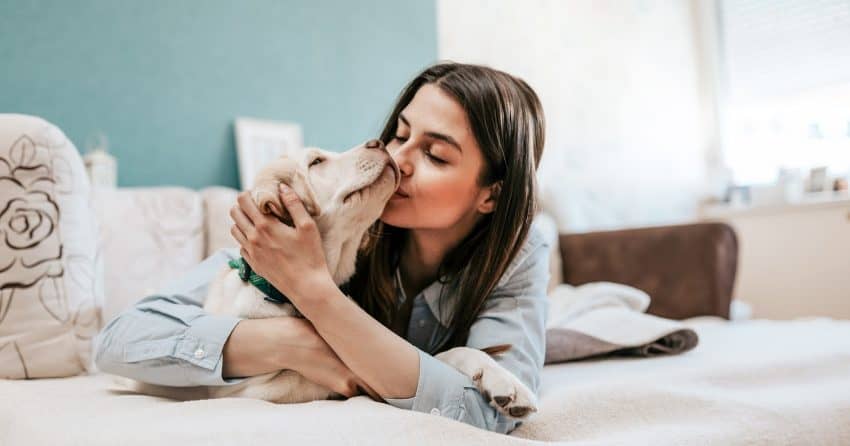 Don't worry if your dog doesn't lick you.
It doesn't mean that your pet hates you or doesn't like you.
It might be a perk of your pet's character or a breed thing.
Some breeds are less likely to give kisses than others because they aren't used to showing affection and are more reserved towards people.
For example, Arctic dogs, such as Huskies, Alaskan Malamutes, and American Eskimo, aren't lickers by nature.
Chow Chow, Shar-Pei, and Basenji are also one of the least affectionate breeds and will rarely give kisses.
On the other hand, affectionate dogs, such as Labradors, Retrievers, and Poodles are among the breeds that lick a lot.
#6 Dog Kisses Can Be A Learned Behavior
Owners often encourage specific behavior without realizing what they're doing. As such, dog kisses can be a learned behavior.
If you pay your dog special attention after a kiss or give them a treat, your pet will learn that kissing equals good things and will do it again.
That's called positive reinforcement.
Unfortunately, once a dog develops a habit, it can be hard to break it.
Think about how you really feel about dog kisses and stick to your decision.
If you aren't comfortable with dog kisses, make it clear from the beginning.
When you notice that your dog is about to lick you, redirect your pet's attention to a suitable toy, or engage in obedience training.
#7 Dog Kisses Might Show Preferences
Have you ever noticed that your dog licks only one person in the family?
Well, we might be talking about favoritism.
Like people, dogs can have favorites whom they shower with more affection than the rest of the family.
It makes sense because you don't kiss anyone but only the people that you love the most.
Usually, dogs bond closely to their primary caregiver, who feeds them, walks them, and plays with them.
It's only natural for the dog to reserve kisses only for the person who spends the most time with them.
But sometimes it's not clear how dogs choose their favorites.
You might do all the right things and still be the second-best person in the world.
#8 Licking Feels Good
Another surprising fact about dog kisses is that your dog's brain releases endorphins when your pet licks you.
Endorphins are the hormone responsible for pleasure and happiness, so your dog gets a rush when they kiss you.
As such, licking can help you bond with your dog and earn their trust because your dog will connect you with positive things.
The repetitive motion is also soothing to a dog and can calm them down when stressed or nervous.
Enjoying the occasional dog kiss is part of being a dog owner.
It might be gross, but licking is a way for your dog to express affection, respect, and preferences.
It can also be a way to attract your attention and show you that your dog is feeling lonely, bored, and stressed.
If you don't want your dog to lick you, don't be harsh and don't use physical force. Getting up and leaving the room is enough.
What do you think about these surprising facts about dog kisses? Tell us your opinion in the comment section.