What's one of the most amazing things in the world?
Having a dog that you could cuddle and shower with affection, of course.
But do you sometimes feel that the relationship between you and the dog is one-sided, that maybe he's just not that into you?
Are you just imagining things, maybe misunderstanding signals from your pooch?

How can you tell if your dog doesn't like you?
If those questions are running around your head, read on to find the answers.
RELATED: Why Do Dogs Seem to Dislike Certain People?
Why doesn't my dog like me?
It's difficult to find the exact answer to this question because we can't make the dog talk and tell us what we've done wrong.
It could be any number of reasons.
Maybe you remind your pet of someone who abused him when he was a small puppy. That's a real possibility if he is a rescue dog, so proceed with caution when interacting with him until he understands that you won't be anything like his previous owner.
The first impression is also important and if you have started the relationship on the wrong foot your dog remembers it.
Think about your first meeting.
Did you do anything to scare your pet or make him uncomfortable? Then that might be the root of the problem.
But even simple things which we hardly notice, like our perfume or soap, might remind our pet of a traumatic event in his early life.
➔➔Find out why your dog sleeping on the floor instead of the bed
How Can You Tell If Your Dog Doesn't Like You?
It's not very hard to tell that your pet doesn't feel comfortable around you– just think about how Rover acts around you.
If you are always getting the cold shoulder from him, that speaks a lot about his feelings for you.
Still not sure?
Well, here are some signs that could mean that your dog is not in love with you.
Related: 5 Sure-fire Ways to Get a Dog to Like You
#1 He barks at you excessively
Barking doesn't necessarily mean a bad thing.
But you have to learn to recognize "I want to play", or "I want your attention" from "Stay away from me!".
If your dog is barking excessively at you like you're a stranger and you can't think of a logical reason why you have a dog that has a problem with you.
On the other hand, when your dog barks happily and jumps at you, it's a sign of genuine affection.
Max has missed you very much, and he couldn't be happier that you're back from work.
➔➔Find out Why is my dog not affectionate?
 # 2 He growls at you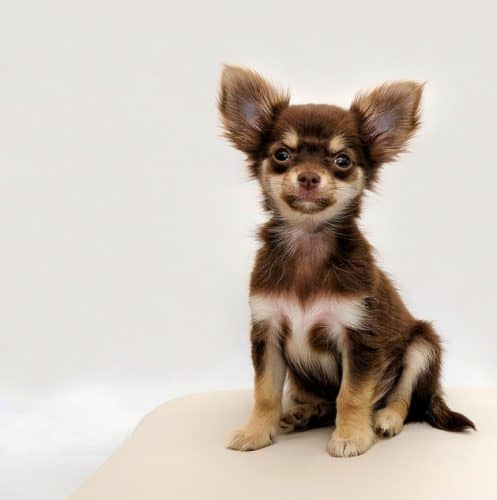 The easiest way the dog is going to show you that he doesn't like you is by growling. Think about the growls as a red flashing light that says "Don't come closer or….!"  For some reason, in your dog's eyes, you're a threat to him, and he has to keep you away.
A growing dog is nothing to be underestimated, and you should never ignore it.
That's the only warning you'll get, and if you continue to bother your pet, he might respond aggressively.
➔➔Find out: how to tell if your dog respects you
 #3 He doesn't play or cuddle with you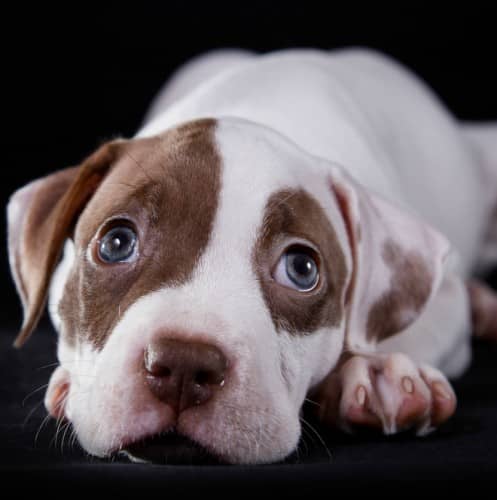 If your dog loves to play with your and sometimes even tries to wrestle you, that's a good thing. Rover loves you. He thinks of you as part of his pack, and he finds your company and attention pleasant.
What's more, if Rover likes to sleep in your bed and cuddles with you, it means that you make him feel safe and warm. It's the ultimate sign of trust.
How cute, don't you think?
On the other hand, if you're trying to initiate a playing session and Rover is actively ignoring you, that's not a good sign for his feelings for you.
 #4 He doesn't wag his tail when he sees  you
You can learn a lot about your pet's feelings if you observe his tail closely.
Usually, a wagging tail with a positive demeanor means that your pet is content and happy to see you.
However, a raised tail also means that the dog is alert and feeling threatened.
But, the worst-case scenario is if you see Max with a tail between his legs.
It's a sign of fear and submission.
#5 He prefers spending time with someone else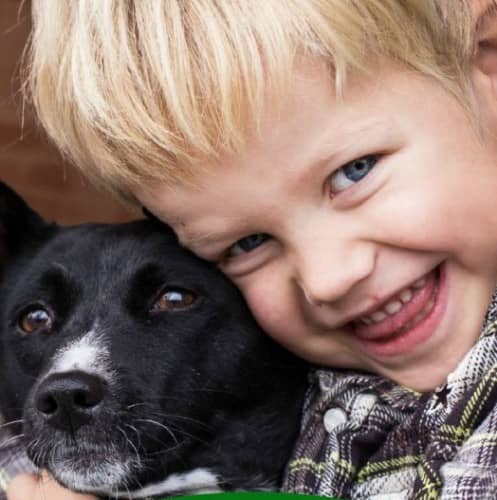 You come home to find your beloved pet snuggling with your kids on the sofa.
But when you try to join the fun the dog takes off immediately.
You might also start to notice that Buddy is following your wife/husband around but wouldn't even spare you a glance.
Well, that's a pretty good indication that the dog doesn't like you very much.
RELATED ➔➔ what to do when a dog hates you
How to get my dog like me?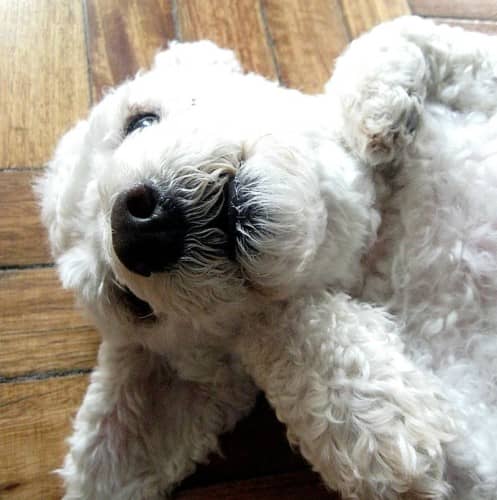 It's important that you build a good relationship with your dog.
He has to connect your presence with positive, amazing things.
Take him for walks, feed him, give him treats, play with him, groom him, and you'll see a change in his behavior.
If someone else is doing these things, he is the one who's earning your dog's affection.
It's heartbreaking to have a dog that doesn't like you or who is constantly afraid of you.
If you are patient, you can change his mind.
Show him love, and he will respond to you in time.
Just never punish your dog for his behavior towards you, or you'll make it worse.
Does your dog adore you? How does he show it? Have you ever owned a dog who didn't like you?
You might want to read: Can your dog be mad at you?
I am sure you are wondering the following too: why does my dog bite me and not my husband?