If you are looking for dog training tips to train your puppy not to chew, you're not alone! Every new puppy parent searches for this answer. Trust me, I was right there with you…three times! Here's the thing: puppies chew. You can't train them NOT to chew. You can, however, train them not to chew your shoes, furniture, beloved childhood stuffed animal and so on. Take a look at a few dog training tips to train puppies not to chew everything in sight!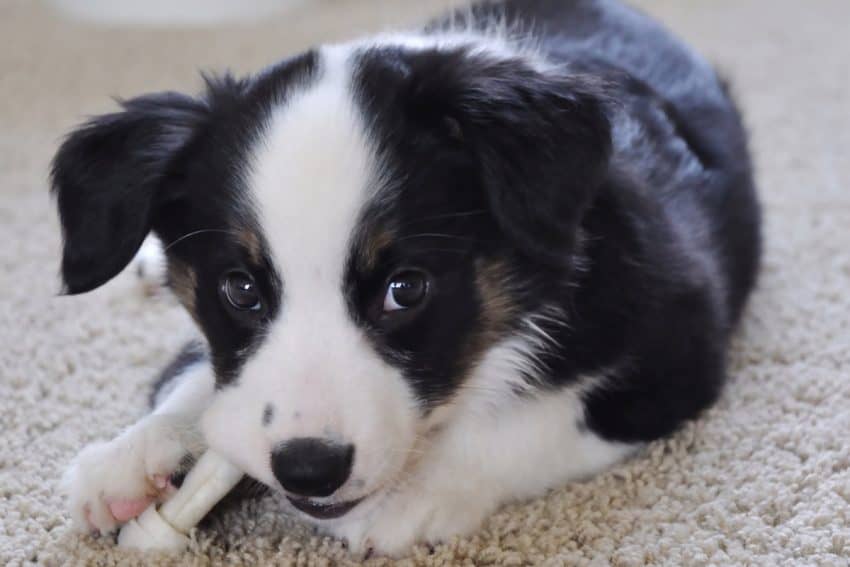 Dog Training Tips: Train Your Puppy Not to Chew
We've all been there—returning home to find our favorite belongings reduced to mere scraps by those adorable little teeth. But don't worry! With the right training techniques and a little patience, you can help your pup overcome this chewing phase and create a harmonious living environment for both of you. So, let's dive into some chew-proofing strategies!
Move valuables out of your puppy's reach
Before we begin the training process, it's crucial to set your pup up for success by removing any tempting chewables from their reach. Think of it as a preemptive strike against chewing mishaps. Keep shoes, cables, and other valuables tucked away, and create a designated puppy area with plenty of safe toys and chews.
This is probably the easiest of the dog training tips to teach your puppy not to chew since it keeps temptation away. If you don't want your $500 pair of shoes to become a puppy chew toy, then don't leave them sitting out where your puppy can get them.
Pretty simple, right? If I had a $500 pair of shoes, they'd be locked in a vault, but that's just me! Seriously, while your puppy is in the chewing stage, move as many of your valuables out of mouth reach. Tell your kids to put their toys away too. This is a great way to train your kids to clean up after themselves while also training your puppy!
Stock up on chew toys
Puppies explore the world through their mouths, so it's essential to provide them with appropriate outlets for their chewing needs. Every time puppy starts chewing something he's not supposed to have, you'll need to swap it out with an acceptable item. Load up on proper puppy chew toys.
Here's the catch, though: until Spot understands the difference between his and yours, don't give him toys that look like your child's toys. Spot doesn't understand that the purple giraffe is his, but the purple dinosaur is Junior's. Spot can't even tell the difference between the two, honestly. Stick with squeaky toys and ridged "teethers." Put a little peanut butter on pup's treat to help him learn which are his. Take a look at 5 adorable chew toys for puppies for some ideas!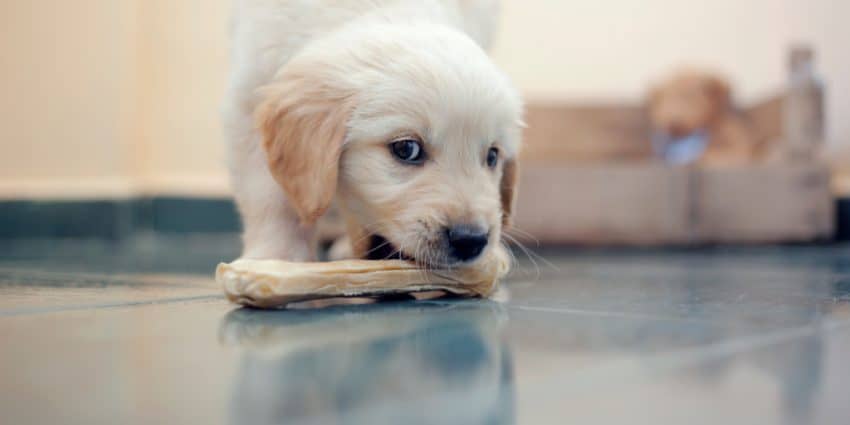 Keep your puppy active
You know what they say about idle hands, right? Well, idle paws (and teeth) are no different. A bored puppy is a chewing puppy. On the flip side, a tired pup is a happy pup!  Regular exercise and mental stimulation are essential for preventing boredom and excess energy, which can lead to destructive chewing.
In a 2018 study published in Applied Animal Behaviour Science, experts explain that "Overall, dogs seem to be motivated to chew on edible and inedible objects as a normal part of feeding and exploratory behavior, but chewing on objects is also observed during negative emotional states."
Go for walks, play with your pup, and spend time cuddling. The goal is to both tire him out and stimulate him. Plus regular exercise is just good for you and your dog.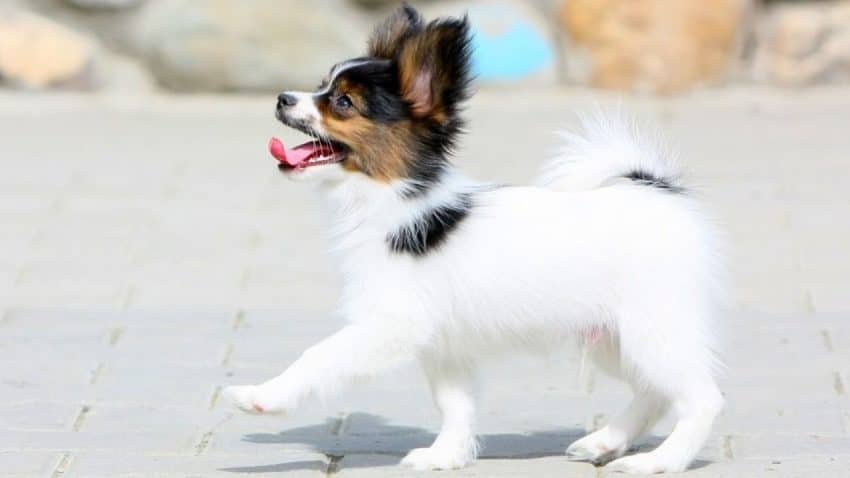 Supervise or limit freedom
When you're unable to keep a close eye on your puppy, it's crucial to limit their access to certain areas of your home. Use baby gates or crate train them to create a safe space where they won't be tempted to indulge in forbidden chewing. Gradually increase their freedom as they demonstrate improved chewing habits and self-control.
Address chewing behavior right away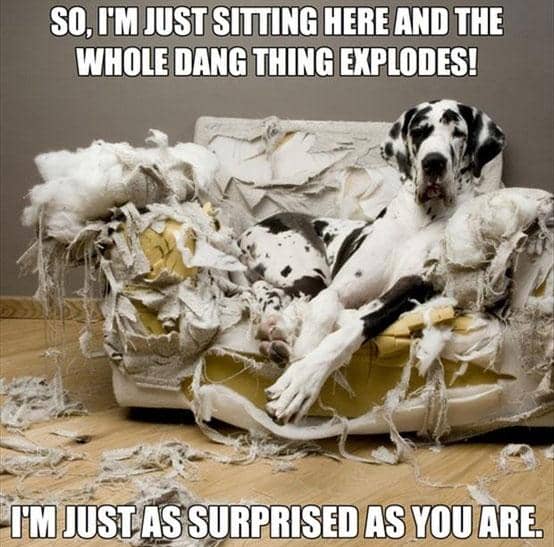 The time to address bad chewing is when you actually see it happening. Take the object away from your dog and replace it with his own toy. As much as you want to explode when you find your sofa cushion in pieces after coming home, you just can't. Your dog doesn't know why you're yelling.
In fact, yelling NEVER really works anyway, as your pooch assumes you're barking at him. You want your dog to equate your arrival home with happiness, not fear. So, positive reinforcement is the backbone of effective dog training. Whenever you catch your puppy chewing on an appropriate item, shower them with praise, treats, and affection. This way, you're associating the act of chewing with positive experiences, reinforcing the desired behavior.
Be consistent
Consistency is vital in any dog training endeavor. Establish clear boundaries and stick to them. If you allow your puppy to chew on an old shoe one day but reprimand them for chewing on a new one the next, it will only confuse them. Set rules and enforce them consistently to reinforce the desired behavior and discourage inappropriate chewing.
Enlist the help of a pro
If you can't get your pup to stop chewing or just don't have the time to invest in training him yourself, consider going to a pro. Puppy training classes or professional one-on-one trainers can work wonders.
These dog training tips to train your puppy not to chew require patience, like any other type of dog training. Hang in there. I promise one day your pooch will stop mistaking your heirloom furniture for a chew toy!