Are you wondering about dog breeds that lick a lot?
You might have if your pooch licks you like crazy or doesn't want to lick you at all.
If that's the case, keep on reading to discover 7 breeds that love to give slobbery kisses.
7 Dog Breeds That Lick a Lot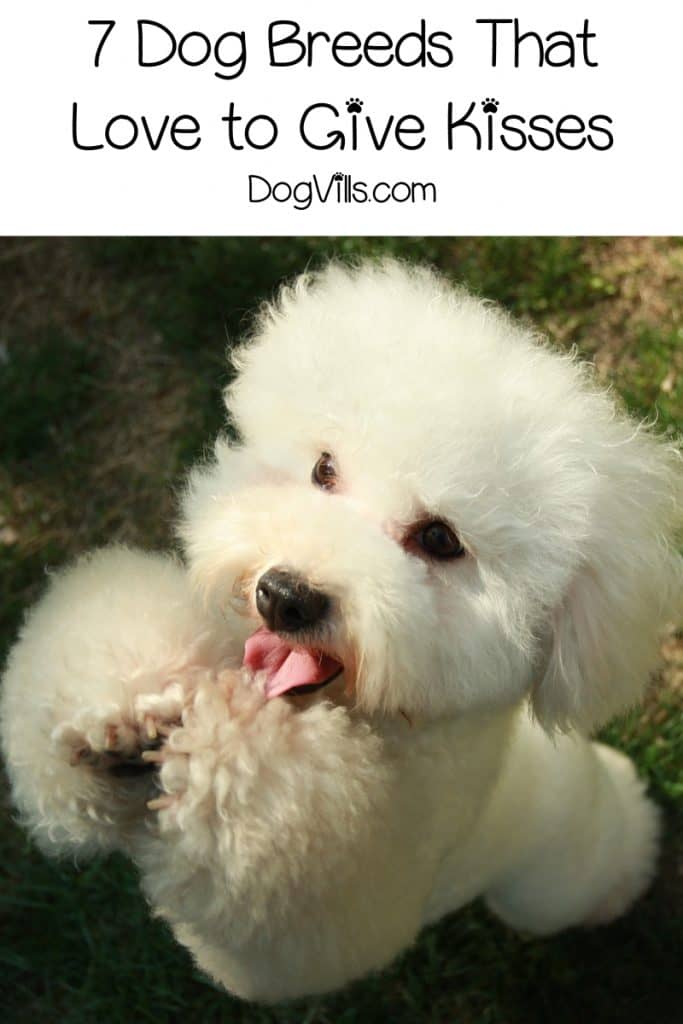 Licking is a behavior dogs pick up as puppies when they use it to communicate with their mother.
A lick can mean anything from "I'm hungry" to "I love you" in the dog world.
However, when dogs lick people, it's usually a sign of affectionate. Your pooch feels safe and secure with you and wants to show you how much you mean to him.
That's why almost all dogs lick their owners from time to time.
But some overly affectionate dogs tend to express how much they love you far more often. So, here are 7 dogs that love to lick.
#1 Labrador Retriever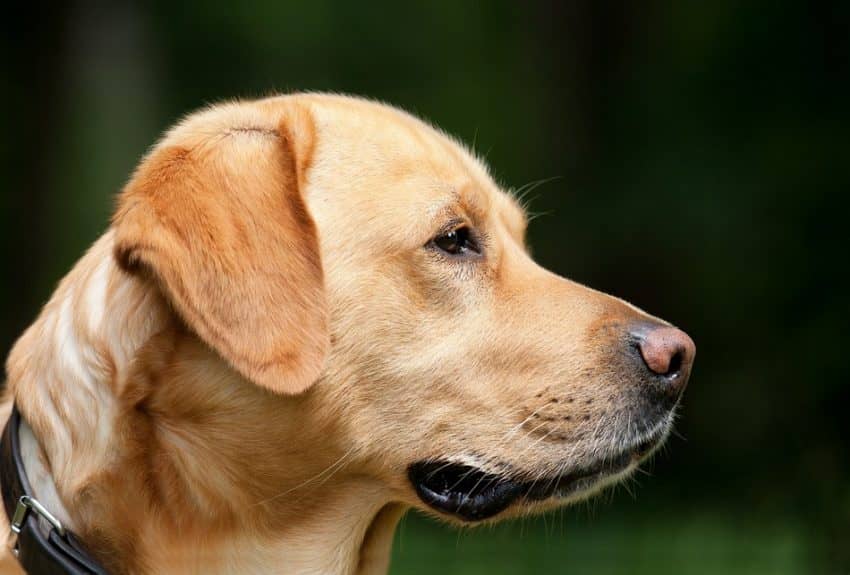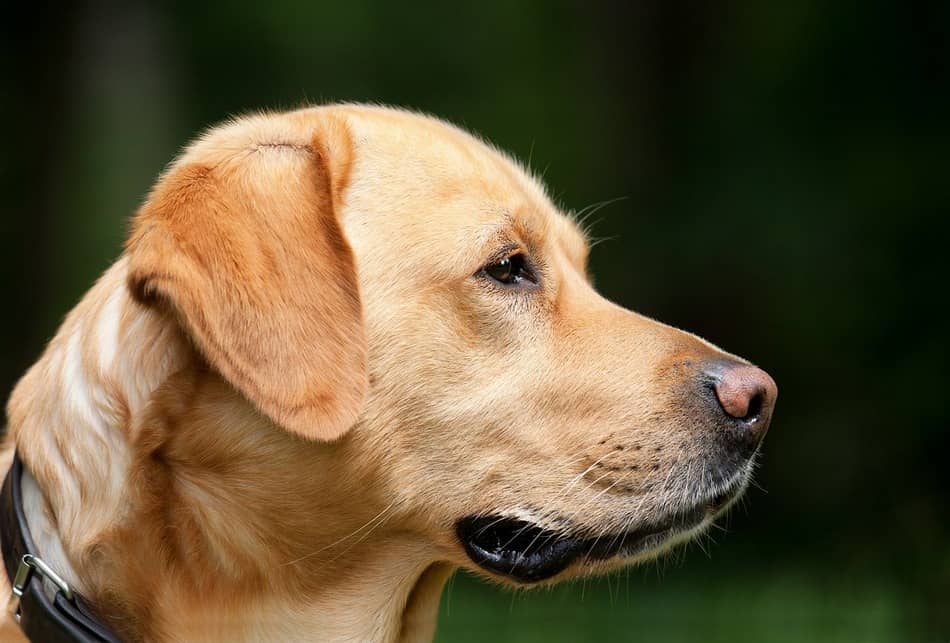 Unsurprisingly, the Labrador Retriever is the first in my list of dogs that lick a lot.
This cute dog remains one of the most popular breeds thanks to its friendly nature, eagerness to please, and gentle characters.
They also make excellent service dogs due to their relaxed temperament.
Usually, Labrador Retrievers are very affectionate towards their owners and often will lick to express their feelings.
In addition to this, Labradors tend to bond closely with their chosen human. So they might lick excessively as a way relive their anxiety when left alone.
#2 Golden Retriever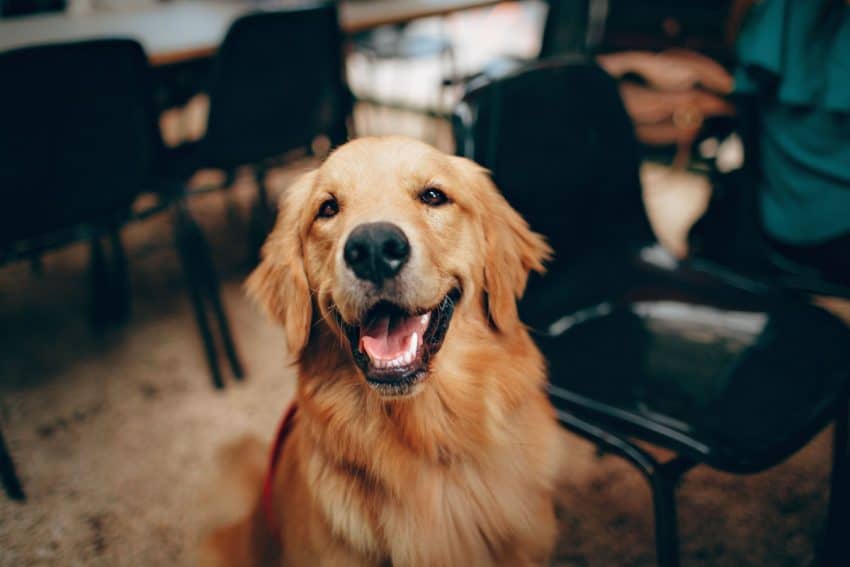 Second in popularity, the Golden Retriever is also a dog that forms close bonds with his family and tends to be overly affectionate with almost everybody. Golden Retrievers are also sensitive to their owners' moods, and they don't hesitate to offer emotional support whenever you need it.
In addition to this, Golden Receivers are not shy to show how much they love you and will insist on proving it to you every day. That's why they are among the breeds that lick a lot.
So, get used to receiving a lot of slobbering kisses from your Golden Retriever, especially when they haven't seen you in a while.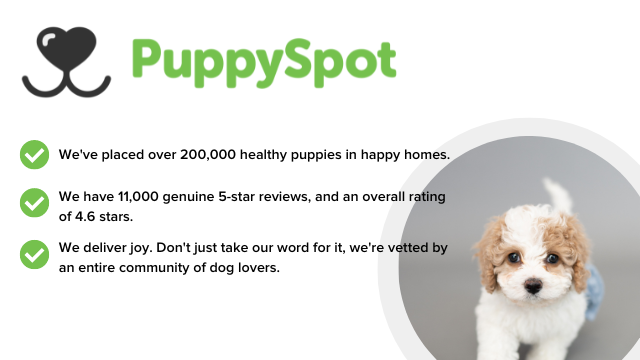 #3 Poodle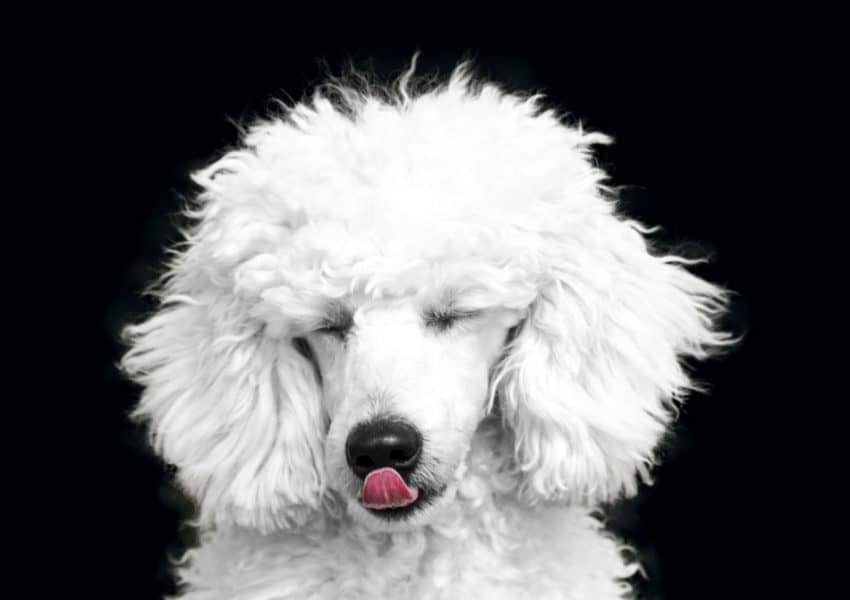 Poodles aren't only majestic and glamorous with their fluffy coats, but they are one of the smartest dogs in the world.
But as many Poodle owners could share, these cuties love to lick every chance they get. That's because Poodles are a companion breed, despite their fowl retrieving past.
In addition to licking their owners, some Poodles also tend to lick themselves in a cat-like manner. While it's cute, usually, the reason behind this behavior is allergies.
So, you'd want to take your Poodle to the vet if he is licking his paws or coat excessively.
#4 Chihuahua
Chihuahuas might one of the smallest dog breeds, but they have the personality of a giant dog. They are intelligent, curious, and bold.
But since Chihuahuas are companion dogs, they feel the happiest when they are around their people and are part of the action.
That's also why they tend to show their affection by constantly licking their owners.
However, Chihuahuas often have dental problems and bad breath.
They often suffer from teeth overcrowding because they are mouths are too small for 42 teeth. As such, sometimes, Chihuahuas lick a lot when their teeth hurt.
#5 Pug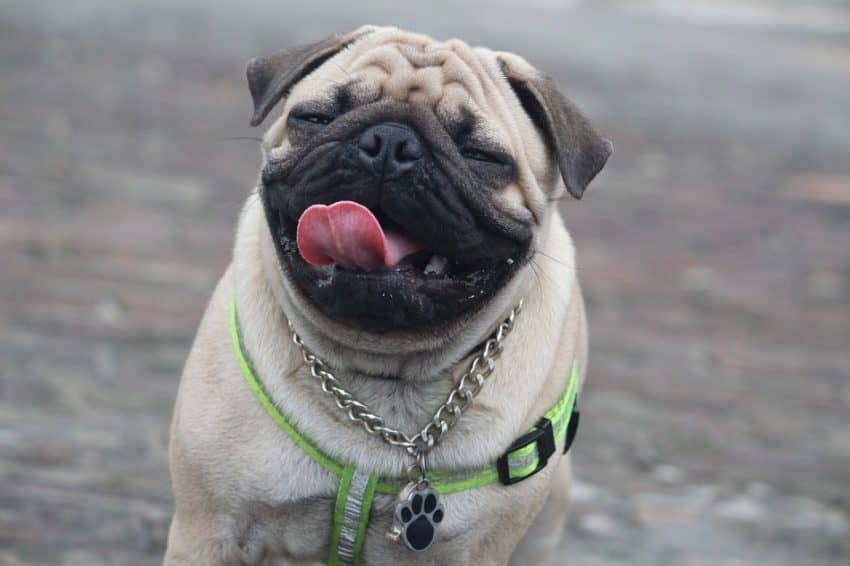 Another dog breed that often gets mentioned when people talk about dogs that lick a lot is the goofy Pug. This cute often lick his people with the same enthusiasm a cat cleans a food plate.
While there are many reasons why your Pug is licking you like crazy, the most likely one is affection.
These dogs are companions and feel heartsick when you leave them alone for more than a couple of hours.
In addition to this, some Pugs like the salty taste, and as such, they might lick you excessively because you're delicious.
Some Pugs also lick because they want you to pay them more attention.
#6 Bichon Frise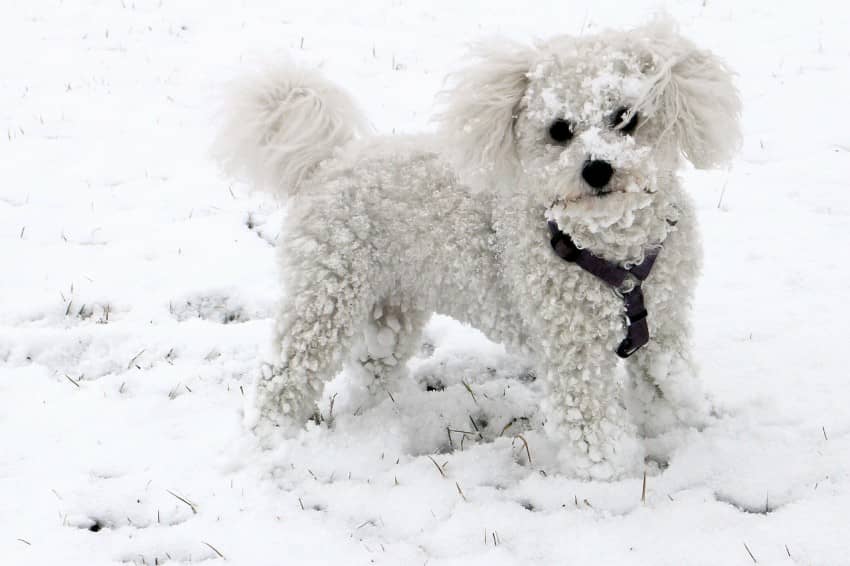 White, small, and fluffy, the Bichon Frise is another small dog that licks a lot. In most cases, Bichon Frise licks people's faces, feet, and hands because they're showing affection.
These cuties are full of love and have a strong need to show how happy they feel every chance they get.
In addition to this, for some Bichon Frises, licking is like a security blanket because it brings back good memories from puppyhood.
So, some Bichon Frise dogs might overindulge in licking you whenever they feel anxious.
Moreover, Bichon Frise is prone to separation anxiety, and licking you might be their way of saying that they have missed you.
#7 Pit Bull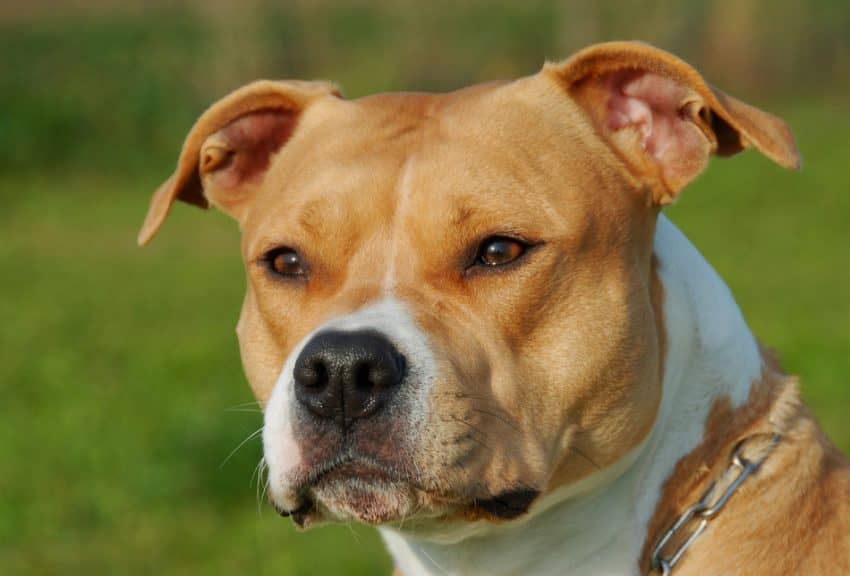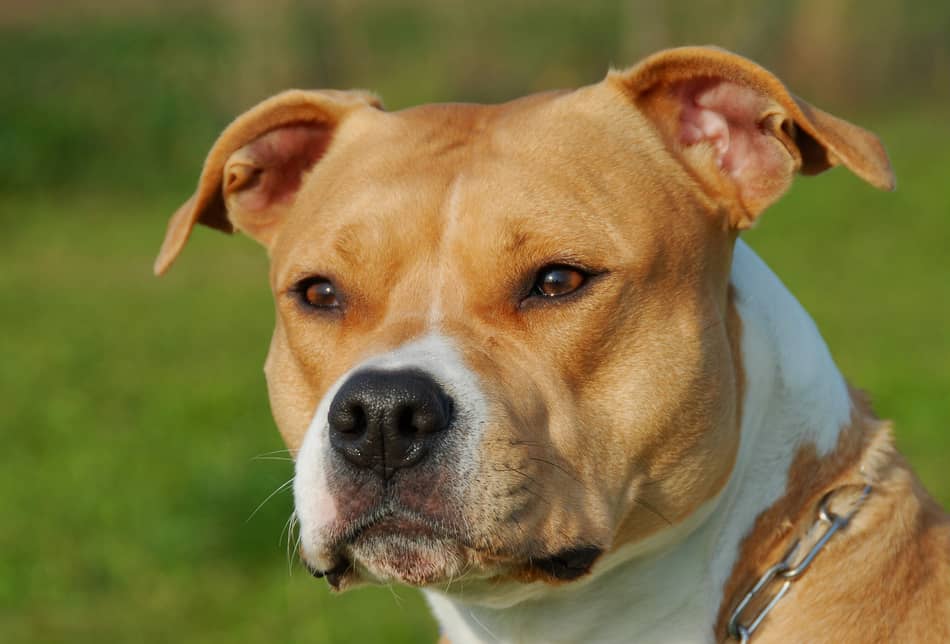 Last, but not least in our list of dog breeds that lick a lot is the Pit Bull. Unfortunately, Pit Bulls have quite the "bad" reputations, and people often consider them "aggressive."
The truth is that a well-socialized Pit Bull is one of the best dogs you can ever have. They are lovable, gentle, and outgoing.
Despite their size, a lot of Pit Bulls will try to snuggle in your lap and demand attention.
They will also try to show how much love you by licking you whenever they have the chance to do so.
Should I Worry If My Dog Licks a Lot?
In most cases, a dog that licks a lot is not a reason to worry if that's the usual behavior of your pooch.
As I already mentioned, it's a sign of affection. It might be a way for your dog to communicate his need for food or attention.
However, sudden excessive licking in dogs is something that you shouldn't ignore. It might be due to:
Pain/illness
Allergies
Nausea/gastrointestinal discomfort
Infection
Boredom
Stress and anxiety
So, you should talk to your vet if you're worried about how much time your pooch spends licking you or his body.
In case you're not happy that dog licks you a lot, you might try to curb his behavior.
Usually, ignoring the dog whenever he licks you too much will do the trick. You can also try to distract your pooch with toys or treats.
What do you think about these 7 dog breeds that lick a lot? Do you agree or disagree with our list? Share your opinion in the comment section.