Are you wondering which the most attentive dog breeds are?
You might if you're looking for a dog that's loyal, friendly, and easy to train.
If that's the case, I've got seven breeds that you will fall in love with.
Just keep on reading.
7 Most Attentive Dog Breeds
As always, people understand the word "attentive" differently. For some, attentive dogs are easy to train and don't get distracted during training.
For others, attentive means a dog that's eager to please or ones that stick to your side like Velcro.
So, for this list of the most attentive dogs, I've selected breeds that are intelligent, loyal, obedient, and bond strongly with their owner.
#1 Border Collie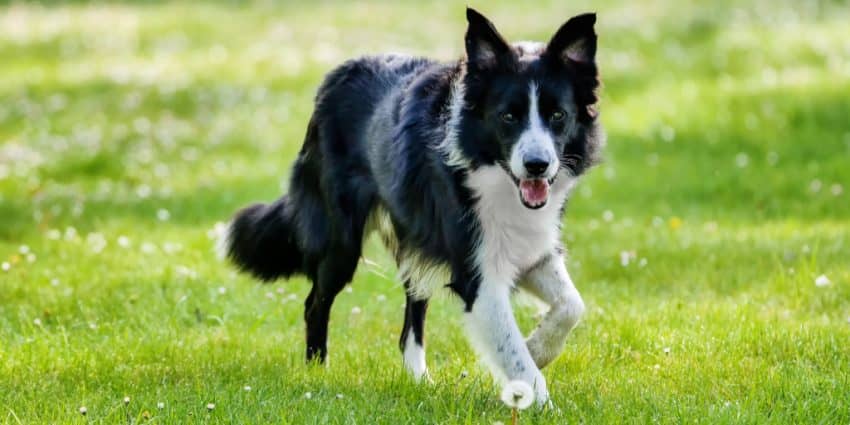 Often described as one of the most intelligent dog breeds, it's not a surprise that Border Collies are among the most attentive dogs.
Being herding dogs, Border Collies are used to reading verbal and nonverbal cues from their shepherds.
They're so good at watching their owner that they often predict what you want from them from the simplest gestures.
Moreover, Border Collies have to be attentive and watchful of their surroundings. Otherwise, they won't make such great herding dogs.
However, while Border Collies are smart and easy to train, they're not the best dogs for inexperienced owners.
They require a lot of physical exercise, or they will start herding children and other pets.
#2 German Shepherd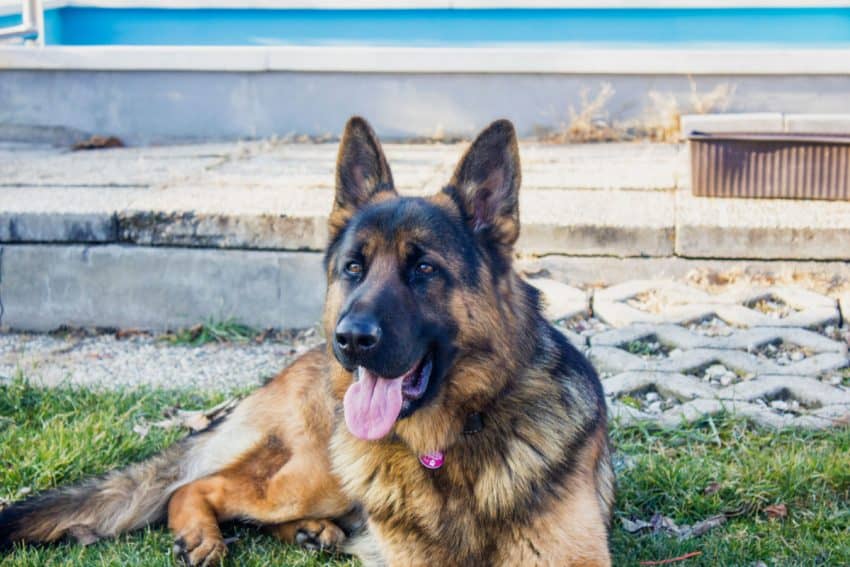 German Shepherds are one of the most versatile dogs you'll ever encounter. They make excellent family pets, scary guard dogs, service dogs, and great police investigators.
Do you know why? Because German Shepherds are smart, loyal, trainable, and attentive.
They learn with ease, and master commands very quickly when they're properly motivated.
Owners often describe their GSDs as very protective, affectionate, and devoted to the family.
Little goes unnoticed with a German Shepherd around the house, and you'd be surprised how quickly they learn to read your body language.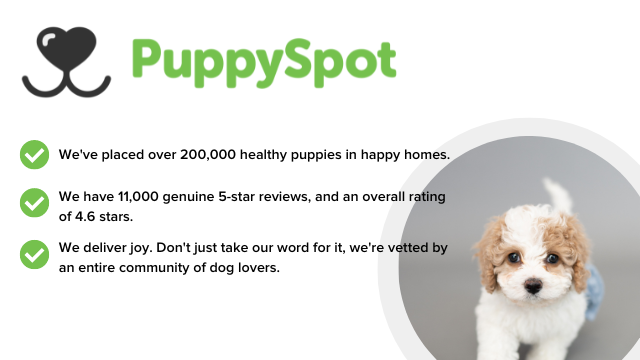 However, they could also be territorial and need a firm owner to counteract any aggressive tendencies. 
These powerful dogs also don't like being alone and can be quite destructive when bored.
#3 Labrador Retriever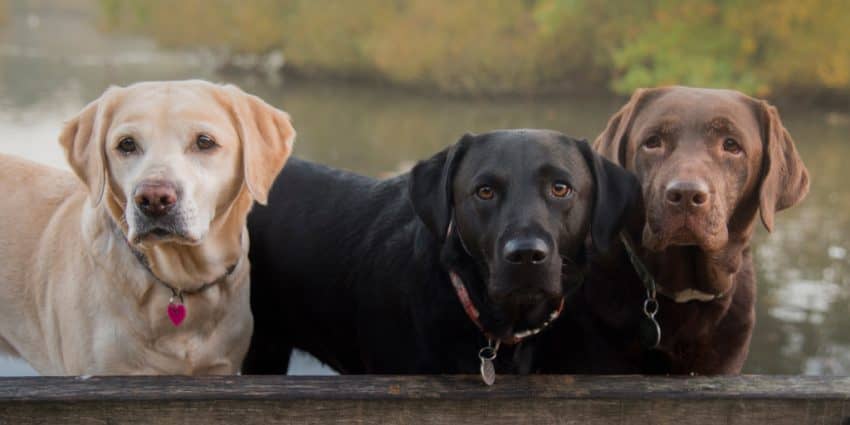 Being one of the most popular dog breeds in the USA for several years in a row, Labrador Retrievers live for the joy of showering their owners with love.
They're gentle, cheerful, affectionate, and eager to please.
Thanks to their mellow nature, friendliness, and attentiveness, Labradors are often selected for therapy dog training.
They make excellent service dogs, family companions, or emotional support animals.
These cute dogs also love children so much that they don't mind taking part in tea parties and wearing party hats.
So, you'd struggle to find a most attentive dog to keep your child company or away from troubles.
#4 American Staffordshire Terrier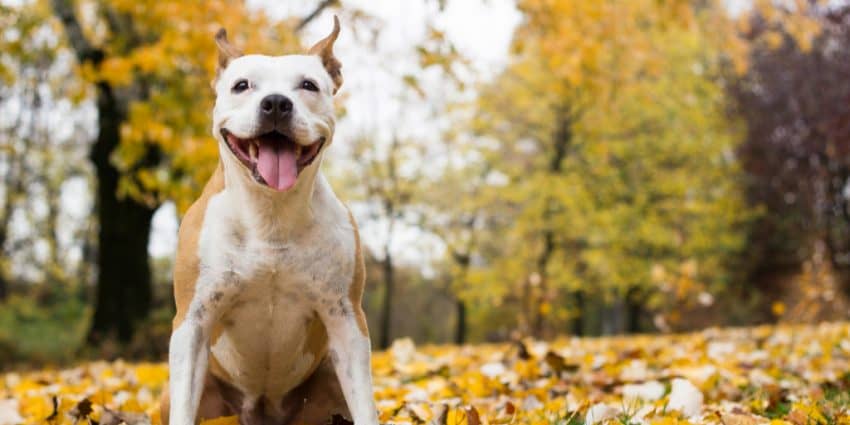 Another eager to please and attentive breed is the powerful and muscular American Staffordshire Terrier.
While these dogs are famous for their strong jaws, the Staffordshire Terrier loves human company and is quite affectionate and charming.
The Staffordshire's loveable and goofy mature means that they don't make guard dogs.
Moreover, they are usually friendly towards strangers, but their appearance is enough to intimidate potential burglars or people afraid of dogs.
Overall, the American Staffordshire Terrier is quite attentive and easy to train with enough patient and positive reinforcement.
However, these dogs are strong and might become bossy with a timid owner.
On the other hand, the American Staffordshire Terrier sheds moderately and doesn't have a "doggy odor." So, they're perfect if you're looking for a clean dog breed.
#5 Bichon Frise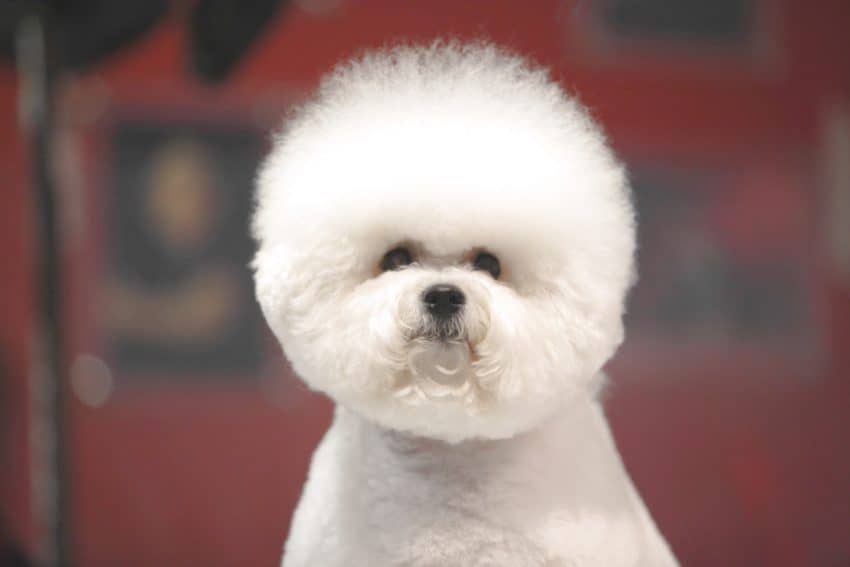 If you want a cute small dog that will always seek your attention and observe everything you do with curious eyes, you can't go wrong with a Bichon Frise.
The Bichon Frise is solely a companion dog who is friendly and affectionate to everybody they meet.
These fluffy dogs are always happy unless you leave them alone or ignore them for too long and make excellent apartment dogs.
While small in size, Bichon Frise dogs are hardy, full of energy, and quite mischievous.
They're also considered a hypoallergenic breed because they shed minimally, so they're also a great choice for people with allergies.
Unfortunately, due to their attentive and affectionate nature, Bichon Frise tends to bond strongly to their owner and is prone to separation anxiety.
#6 Saint Bernard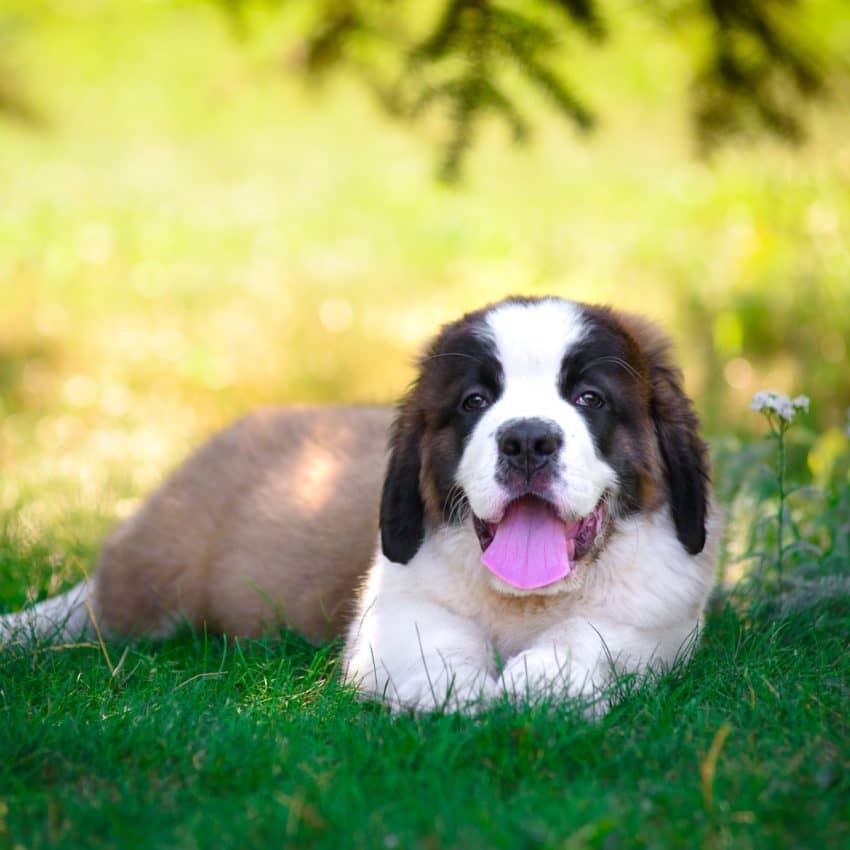 In the past, Saint Bernard dogs used to be mountain rescue dogs and guards of the Great St Bernard Hospice.
So, it's no wonder that despite their size and appearance, Saint Bernards are one of the most attentive, gentle, and good-natured breeds.
As a whole, these giant dogs are quiet, adapt well to apartment living, and love to be part of the hustle and bustle of the house.
They aren't outdoor dogs and would be miserable without an owner that they could follow around.
Unfortunately, Saint Bernards have a short lifespan of around 8-10 years.
They're quite messy, drool a lot, shed enough fur to knit several sweaters, and require a lot of grooming. They also can be hard to train.
#7 Yorkshire Terrier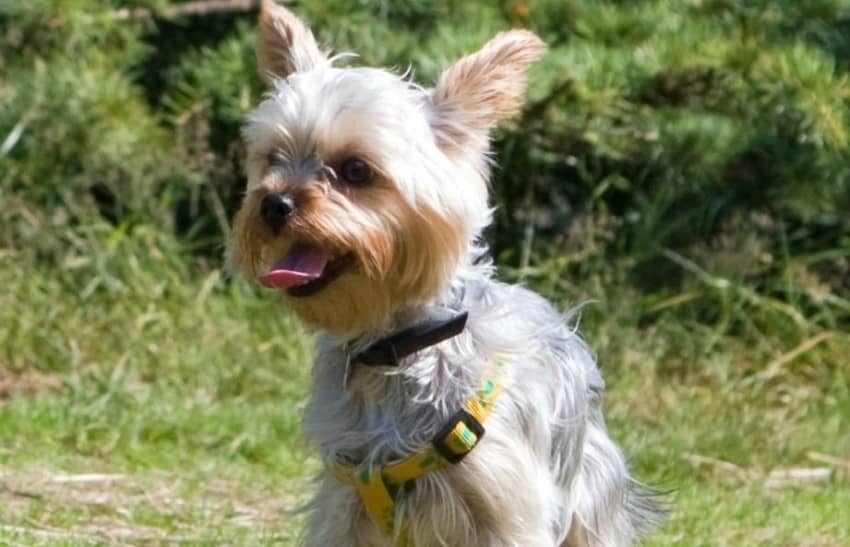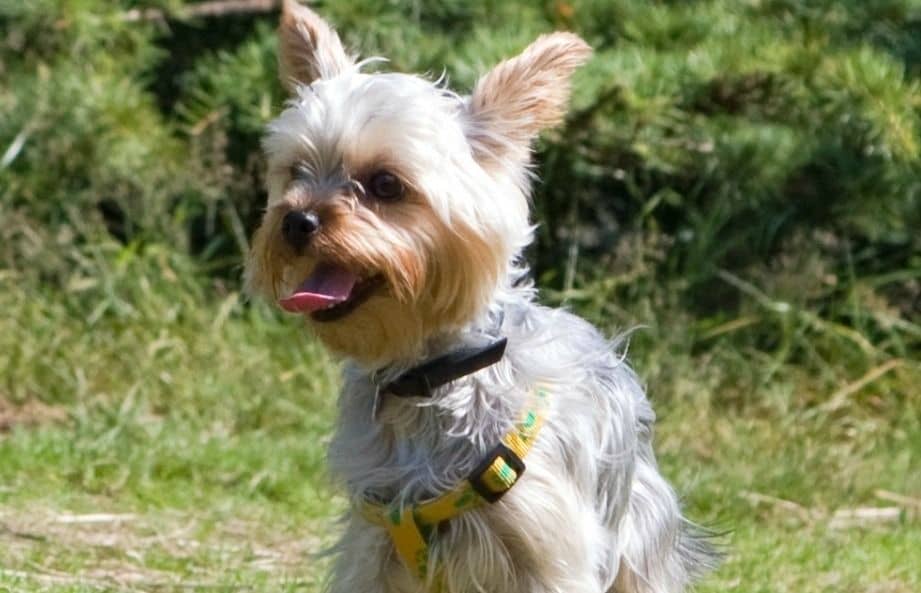 Yorkshire Terriers might be one of the smallest dog breeds, but what they lack in size, they make up in personality.
Often described as affectionate, devoted, and loyal, we can't miss the Yorkie when we're talking about the most attentive dog breeds.
Regal in appearance and bold in spirit, the Yorkie is always looking for an adventure and can be quite mischievous and outgoing.
But they also love their owner company and can be quite clingy, following you around the house like a shadow.
Moreover, Yorkies pick on their owners' feelings very quickly and will always come running to soothe you when you're upset.
They're excellent companions but aren't suitable for families with young children due to their small size.
Unfortunately, the Yorkie doesn't realize how small they are and often get into fights that they can't possibly win. They can also be stubborn and hard to train.
Don't worry if your dog isn't attentive or seems always distracted during training. All dogs have unique personalities that makes them all the more special.
Be patient, use a lot of positive reinforcement, and consider puppy obedience classes as well as crate training. It really helps when you're dealing with a stubborn dog.
What do you think about these 7 most attentive dog breeds? Do you agree or disagree with our list? Tell us in the comments.