There are some breeds of dog who tend to have more issues with separation anxiety than others.  
Thankfully, my dogs have never experienced separation anxiety (maybe they just don't care when I leave?)  Crying, barking, chewing on things that shouldn't be chewed on, these are all signs of separation anxiety in your dog.  
Which breeds tend to exhibit this more than others?
Dog Breeds with Separation Anxiety
German Shepherd:
This working dog breed can have trouble being left alone.  When he is alone, he isn't being active, which is in his nature.  It is what makes them great police dogs.  
German Shepherds need an active family to live with.  You will get the best of him when you take him hiking, running, camping, or any other activity you can think of!
Shepherds are super smart dogs, so their separation anxiety can lead them to develop some pretty crazy talents. Nicole, DogVills writer, and editor, can tell you stories of her childhood German Shepherd unlocking front doors with his teeth to find her when she was out playing with friends. 
Australian Shepherd:
Despite his name, he is not actually from Australia.  He comes from the Western United States.  The Aussie (as they are called) needs activity.  
He was bred as a working dog on ranches.  'Working' does not mean you can't own him if you don't live on a farm, it just means that he needs to be active, both physically and mentally.  
Playing with you and learning tricks will fulfill that need for him, as well as taking him along on your adventures.  Leaving him alone for extended periods of time will more than likely give you behaviors you don't want.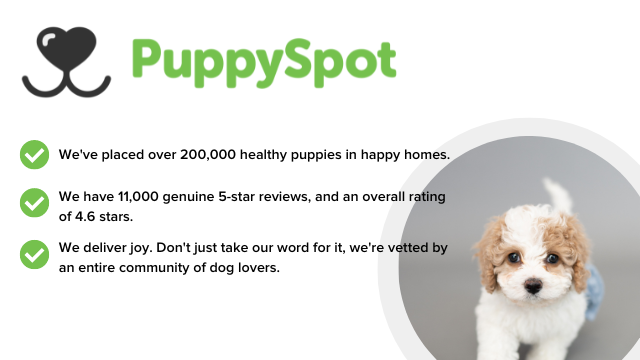 Related: The best dog calming bed
Labrador Retriever:
The Lab is used to being around his family.  When you leave, he doesn't know when you are coming back.  
You can teach him a lot of things, but reading a clock is something he just won't learn.  He gets lonely when you are gone.  Your Lab might keep himself amused by nosing through the garbage or chewing on your favorite shoe.  He will probably feel bad when you get home.  
Be sure that if you are going to bring a Lab home (regardless of the color), you have the time in your life to give him the attention and exercise he needs.
Vizsla:
I had never heard of this breed before now, but he is so adorable!  He is a hunting dog from Hungary.  
Being a working dog, he needs to be mentally and physically challenged.  Leaving him for extended periods of time bothers him.  He is a very high energy dog; he is used to spending long days in the field.  He will be a great running partner (or turn you into a runner).
Toy Poodle:
Some people may think small dogs may have separation anxiety more than larger dogs.  This could be true.  
Regardless, the Toy Poodle doesn't like it when you leave him alone.  He will exhibit frenzied behavior when he knows you are leaving the house, and probably lots of crying.  You might want to let your neighbors know that sound they hear is just your dog who is sad because you are leaving.
There are things you can do to help your dog with separation anxiety (short of teaching him to read a clock, so he knows when you are coming back).  
The destructive behavior can be minimized by kenneling your dog while you are away.  It is not a punishment, more like his safe space.  
What have you done to help your furry friend deal with separation anxiety when you leave?  Share your helpful stories below in the comment section!