"I live in an apartment with my husband and work full time. What are the pros and cons of adopting a dog in this situation? What breed would you recommend?" 
Does this sound like your situation? Do you have a busy life? Do you live in a small apartment? But, are you looking for a furrever friend to help fill your life with joy and love? In this article, we'll discuss everything you need to know about living comfortably with your pooch in an apartment!
We'll cover:
Choosing the right dog breed for you & your apartment

Pros of apartment living with a dog

Some cons of having a dog in an apartment
Busy Life? Consider The Dog Breed You Choose
Now, I've worked in the pet industry for a long time! So one of the main things I have noticed is those pet owners who try to juggle a busy lifestyle aren't able to provide the necessary care for their dog. It seems like one of the biggest problems new pet owners have is choosing the right dog that would be best suited to their lifestyle. So, here are a few tips on how you can choose what dog suits your home and lifestyle!
RELATED: 5 Puppies Who Really Don't Mind Apartment Life
Tip #1 Ask yourself, why do you want a dog? 
Of course, the most common reason people tend to get dogs is for companionship. That being said, some people choose to adopt dogs in order to keep themselves active. It's important to remember, that getting a dog just because you might want to might not be suitable in the long run!
For example; A few years ago I was working at my local veterinary clinic when a family bought in a 9-month-old King German Shepherd! Unfortunately, this adorable pooch was actually surrendered to the animal services as he simply became just too big to handle! I think this is one of the most common problems. Most pet owners may take on "popular" dog breeds, not realizing the amount of work, training, and care they will require.
Tip#2 Whats Your Lifestyle like? 
Consider how busy you really are. Dogs, just like humans, get bored if they aren't exercised or entertained. If you are able to commit to a dog walker or a few hours of exercise per day, then you can adopt a young, active dog. However, if you've got a very busy lifestyle then consider adopting a loveable, cuddly senior pet.
Tip#3 How Long Will Your Dog Be Home Alone?
Dogs don't like being left alone for too long. In fact, some dog breeds like the Bichon Frise will absolutely hate being left alone. This was one problem I definitely faced! My late pooch could not be left alone for even an hour without crying or destroying the house. So, if you think you're going to be out a lot you should consider keeping your dog with a local pet sitter or dog daycare provider.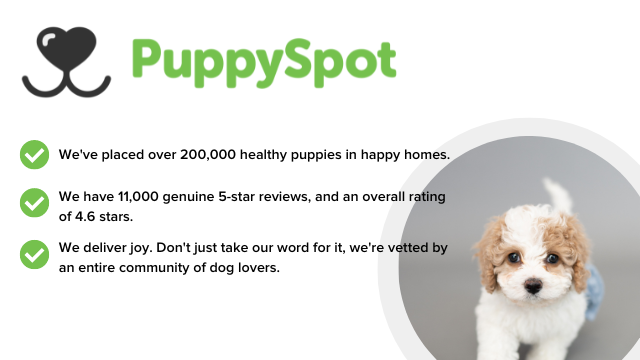 5 Pawesome Dog Breeds for Apartments!
It's important to remember every dog is going to have a unique personality. So, some dogs may or may not be suited to apartment living. After years of working with all kinds of dog breeds, I decided to create a list of my top 5 dog breeds that would be perfect apartment dogs!
The criteria for my best apartment dog breed list is based on:
Trainability: Ideally you want to adopt a dog that's able to learn new things quickly and is quick to adapt to new situations. This will make chores such as potty and crate training easy!
Vocalization: Because you live in an apartment you want to choose a dog that's relatively quiet as you don't want a barky pup who disturbs neighbors!
Independence: If you've got a busy life & busy work schedule, you want a dog who'll be able to stay home alone for a couple of hours without destroying the house!
Activity Level: Ideally, you'd want to choose a medium to lower energy dog especially if you have a busy schedule and small home.
Size: Some big dogs are couch potatoes! But, this doesn't mean you should get a big dog. Consider your apartment size before you choose a large dog for your home.
So… what dogs meet these criteria?
The Greyhound! Yes, the greyhound is a large dog but in reality, these dogs are fairly low energy. All they require is a few good sprints at the dog park to satisfy their need for speed.
French Bulldog! These are a classic dog breed that's known for its laid back, easy going personality. Best of all, they are one of the more quieter dog breeds.
Shih Tzu! These dogs are small, playful and if trained well they can be quite independent.
Poodles! Poodles come in all kinds of sizes: teacup, standard or toy! Poodles make great dogs for first-time pet owners because they are smart and can adapt to any living situation. They do however require at least 45 to 60 minutes of daily physical activity.
Great Dane! Now, you might be thinking "Why on earth would I put the world's tallest dog on this list?". Well, if you own a relatively large apartment with plenty of space then a Great Dane is a good choice as these dogs are laid back and low energy.
►►Not sure which dog is best for your lifestyle? Check out the Top 10 Best Dog Breeds for Apartments
Pros of Apartment Living With Your Dog
Dogs have been our companions for thousands of years now. So, they have become of great value to us. Here are a few pawesome reasons on why you should get a dog even if you live in an apartment!
Owning a dog will encourage you to engage in physical activity. When you live in an apartment, you really have no choice but to walk your dog regularly! For those living in single-family homes, you can usually get away with letting Fido out into a fenced-in yard, or even just taking a quick stroll around your backyard. When you don't have a backyard, though, you have to get out of your home and get moving.
They're great for your health! We've all heard about how owning a pet can be good for your heart, but did you know they're also great for your mental health? Studies have shown that owning a dog can positively influence one's mental health. Dogs are our little cuddly therapists!
You'll have a constant companion to combat loneliness. This kind of goes along with the mental health benefits, but it's worth mentioning on its own. They're also beneficial for your social life! Rather than taking a walk alone, try taking your pooch to a dog park to meet up with other pet lovers!
If you've ever owned a dog then you'll already know that the simple act of having a pet and sharing your life with your pet is a pro in itself as dogs simply make our lives whole!
A Tough Job! Cons of Having a Dog in an Apartment
Depending on your apartment size, local area and personal lifestyle. Owning a dog, while living in an apartment can be tricky business. Here are a few problems you might encounter:
If you live on a high floor taking your pooch to the toilet can be time-consuming. While it may not sound like a big deal to spend an extra few seconds in an elevator, your pooch might not see it that way. Puppies in particular have a hard time holding their urine, so you could end up with accidents along the way.
Some apartment complexes charge an extra fee for dogs. Check the lease agreement to find out just how much you'll have to shell out for Fido. While some leases only require an extra security and cleaning deposit, other buildings add more money to your monthly rent! In some cases, the difference could be hundreds of dollars more a year.
Barking is definitely more of an issue when you're living in close quarters like an apartment building. If you have a yapper, you could face stiff noise violation fines or worse.
Happy Dog=Happy Owner
I think the biggest problem pet owners face is the fear of not fulfilling their dog's needs. If you truly have a busy lifestyle then perhaps a dog may not be for you. However, if you're able to provide your dog with doggy daycare or arrange for doggy play dates when you're away from home. Then you can expect to come back home to a happy dog!
So, do you guys have any awesome tips about having a dog in an apartment? What dog breed have you chosen for your busy life? Let us know in the comments below!