Looking for a dog that loves to be social as much as you do? You'll want to check out our picks for the friendliest dog breeds! Do you like spending time with your dog, but also like meeting your mom at the local coffee shop? Enjoy hosting parties and want a dog that can hang with the crowd? If you are looking for a dog that you can take with you or take to your friend's house for a visit, you want one that isn't just friendly, but also doesn't mind being social! Here are some of the friendliest dog breeds.
Friendliest Dog Breeds
Dalmatian
Dalmatians became popular as carriage dogs during the 1800's. Dalmatians are dogs who are dependable, friendly, playful and high-spirited. These dogs are friendly towards other people, but they can be protective if needed. They are ideal for older kids but do well with toddlers as well. Also, Dalmatians are great companions for other pets in the home, such as dogs and cats.
Saint Bernard
Saint Bernards came about in 980 A.D. and were bred by monks. These dogs were AKC recognized in 1885 and portray a variety of talents including guard dog, search and rescue dog and watch dog. Saint Bernard dogs are friendly, gentle and great with kids. They are also loyal, obedient, eager and patient.
Basset Hound
Basset Hounds are descendants of bloodhounds. They first made their appearance in 1863 at a Paris dog show. These dogs are well-behaved, friendly, sweet, peaceful and gentle. Basset Hounds are very loyal and affectionate with the humans living in the home with them, including children. These dogs follow their nose and will investigate any interesting scent they come upon, sometimes getting them into trouble.
Shih Tzu
Shih Tzu dogs are thought to be descendants of the Tibetan Mountain and Pekingese dogs or the Lhasa Apso dog. They were first recognized in 1946 in Britain and in 1969, recognized by the AKC. The Shih Tzu dog is great with children and other dogs. They love engaging in play dates with other dogs. As far as cats, it really all depends as some like them and some don't. These dogs are playful and can be mischievous during playtime.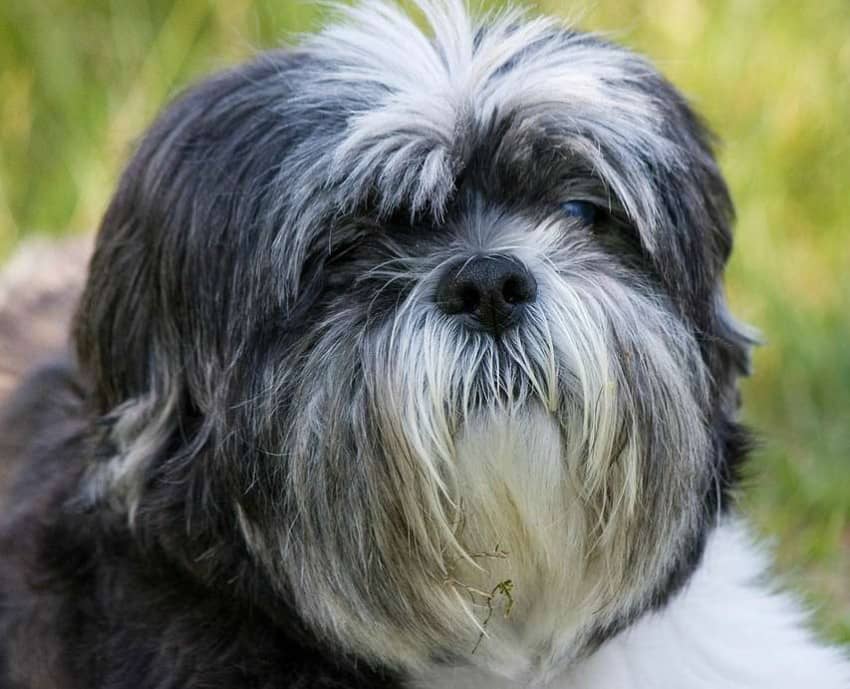 Beagles
Beagles were originally used as hunting dogs, so they're used to hanging out around loud noises and crowds. He's extremely friendly, tolerant and gentle, making him perfect for socializing with other families with kids. He responds really well to obedience training! The Beagle actually craves attention and doesn't like to be left alone, so he's perfect to take along on visits.
As with many of our "most" or "best" posts, this isn't an exhaustive list. Many different breeds can thrive on social interaction if you properly socialize them as puppies. Just like some dogs from these friendliest dog breeds can actually despise socializing. Kind of like people! It's hard to paint every dog in a certain breed with the same paintbrush. Still, these five breeds do have a rep for being among the friendliest!
Do you have a different type of dog that you think should be included on our list of friendliest dog breeds? Tell us in the comments!