If you are on the search for the right therapy dog for your family, look no further!  Not just any dog will be an excellent therapy dog.  Making sure you know your dog's activity needs and if he gets along well with kids.  Here are my top 7 choices when it comes to choosing a therapy dog.
7 Awesome Therapy Dogs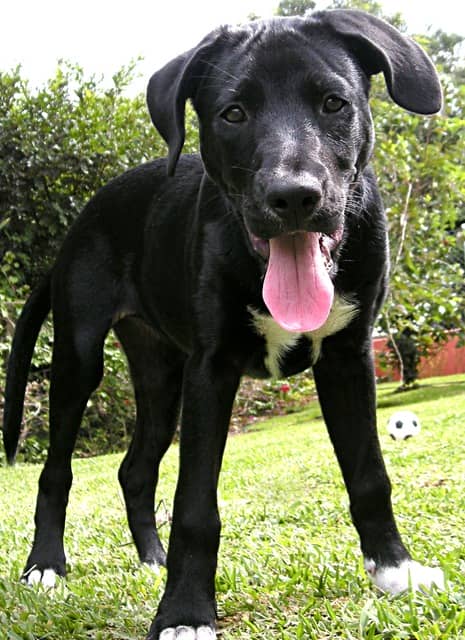 Labrador Retriever: Their demeanor and intelligence make them great therapy dogs.  The Lab always finds itself as numero uno on best dogs for families.  All around he is a great dog and a wonderful addition to any family.  The Lab is very obedient and gentle.  He will keep your kids busy and active but then also curl up with them for rest.  You won't be disappointed if you choose to bring him home!
Saint Bernard: Such a gentle giant, he is a great therapy dog for kids with his fluffy coat!  He is also a great protector, yet very patient.  He won't pay any mind to your child pulling on his tail, no snapping or barking from him.  He may slobber a bit, so beware!
Related: Do pit bulls make good therapy dogs?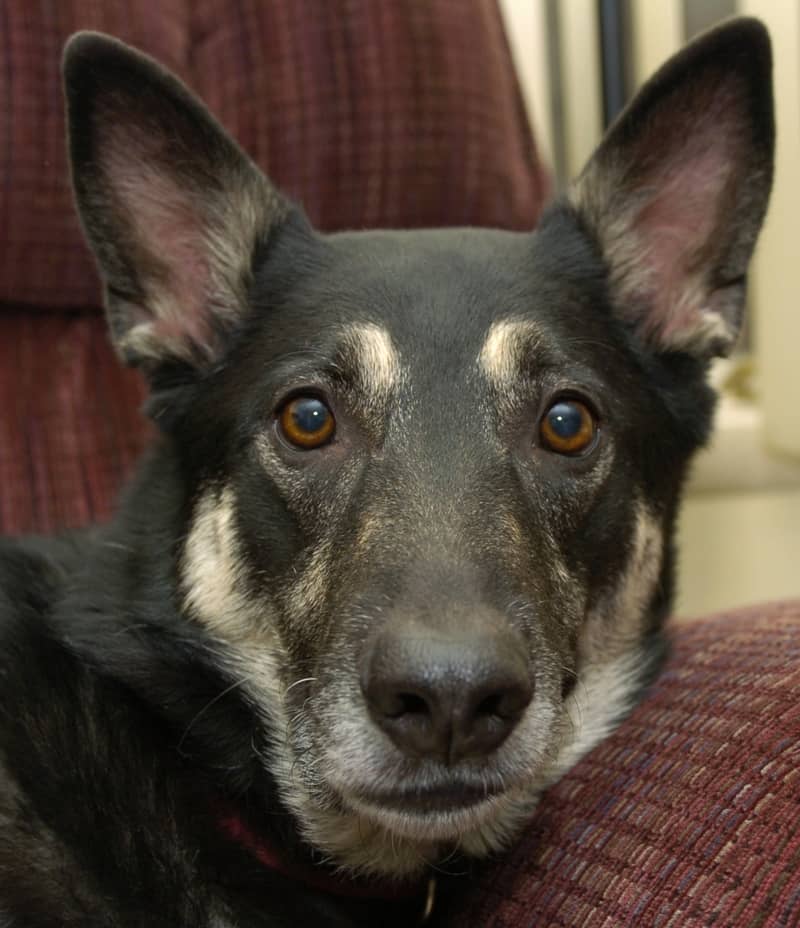 German Shepherd: She is such a versatile breed!  From police dog to therapy dog, the German Shepherd has so many jobs.  She is gentle as well, handling the craziness than can happen when there are kids around.  In her, you will also have a great guard dog and a very loyal family member, as well as an amazing therapy dog.
Beagle: He is very friendly with everyone, even new people, which make him a great therapy dog.  He is smaller in size, so curling with a child is good for both of them.  He is so adorable too with his floppy ears!  He is active enough for a child to entertain and be entertained, but he is quite a comfy cuddling too. Check out what makes the Beagle one of the best small dogs for kids.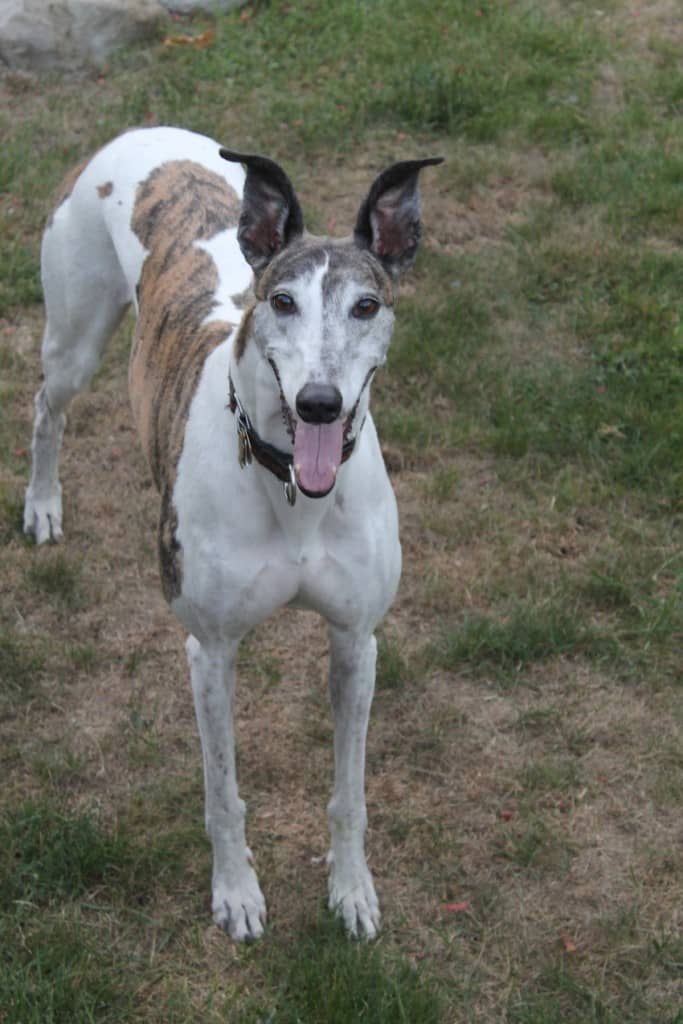 Greyhound: Probably not your first choice but don't rule him out.  He is a great calming presence, perfectly happy laying curled at your feet.  The Greyhound is quiet, so if you are looking for a guard dog in your therapy dog, he is not for you.  But if you want someone to curl up with at night and just bring an overall sense of calm to your world or your child's world, he just might be the breed you need.  
Rottweiler: Don't rule out this beauty of the bully breeds, he is very calm and gentle with people.  I used to own one; she was amazing, especially with kids.  He exudes confidence, which might put off any stranger lurking around.  The Rotty is very smart and willing to please.  Aloof around strangers at first, once he gets to know you, he won't forget you!
Pomeranian: You might not be thinking a small dog makes a good therapy dog, but what about the elderly?  If your grandma lives alone but could use some companionship in her daily life, he won't need a lot of exercises and will be perfectly happy just being loved on your lap.  
While you might be getting a therapy dog for a specific person in your family, he will bring joy and comfort to everyone.  You do want to keep in mind the person the therapy dog is for.  If you think your elderly mother needs a companion, she may not enjoy a Lab, who is going to want to run and get exercise.  She would be a better fit with the Pom.  Dogs are amazing creatures who are the only creatures on earth who just want to make you happy.
Have you had a therapy dog in your life before?  What has your experience been?  Which breed did you choose?  Share your stores with us below in the comments!