K9s make great guard dogs for kids, but not every dog is right for the job.  
My chiweenie is not much a guard dog!  
Guard dogs appear to be mean and evil dogs, but really they are just great at being loyal and protective of their family.  
So before you jump to conclusions and follow the stereotypes out there surrounding certain breeds, just keep reading and understand that just about any dog is perfectly fine for kids when raised from a pup around them.
Top 5 Guard Dogs for Kids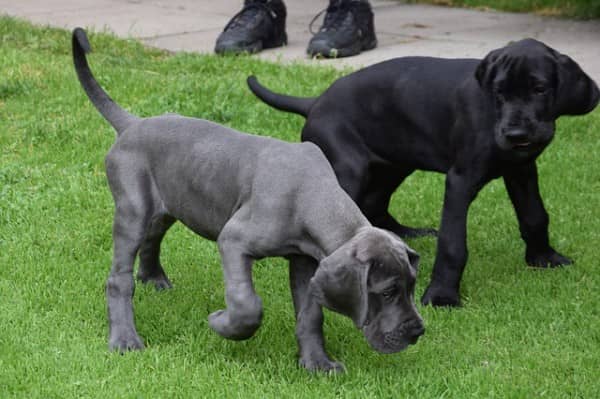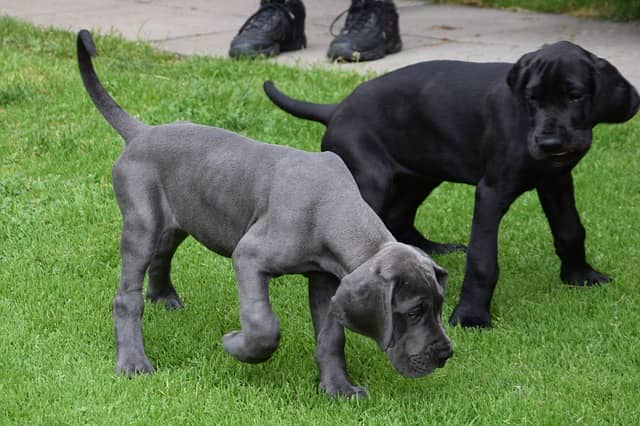 This dog is huge.  I don't mean fat, he is tall, and because of that can appear to be very intimidating.  
I remember walking on the beach one day and this tiny woman walked towards us with 2 Great Danes.  They were so gentle and just kept walking along, watching us, but kept walking.  
The phrase 'his bark is worse than his bite' definitely pertains to the Great Dane.  
He is more of a 'watch dog' than a 'guard dog' but don't let that deter you from considering him as a family member.  He is very shy and timid, and won't instigate a situation.
Have a cat? Will Your Kitty Turn Into a Guard Cat When You're In Danger?
No doubt you have seen this black beauty on the movie screen protecting areas such as car lots or gated and caged areas meant to keep people out.  
They can be pretty scary!  But, that is the movies.  They are very loyal to their family and cautious of people they do not know.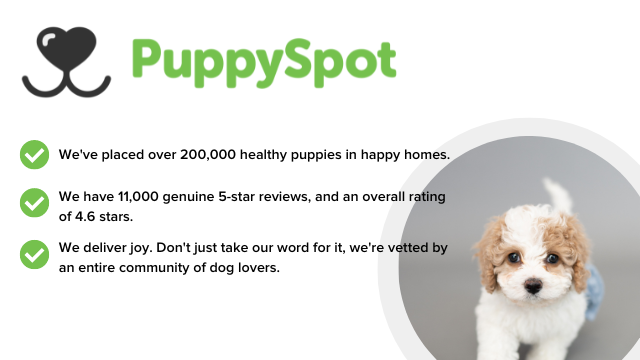 That being said, he responds quickly to commands to back down if he is feeling he or his family are being threatened.  To make the best of him and enjoy him to his fullest, raise him from a puppy, and around your kids.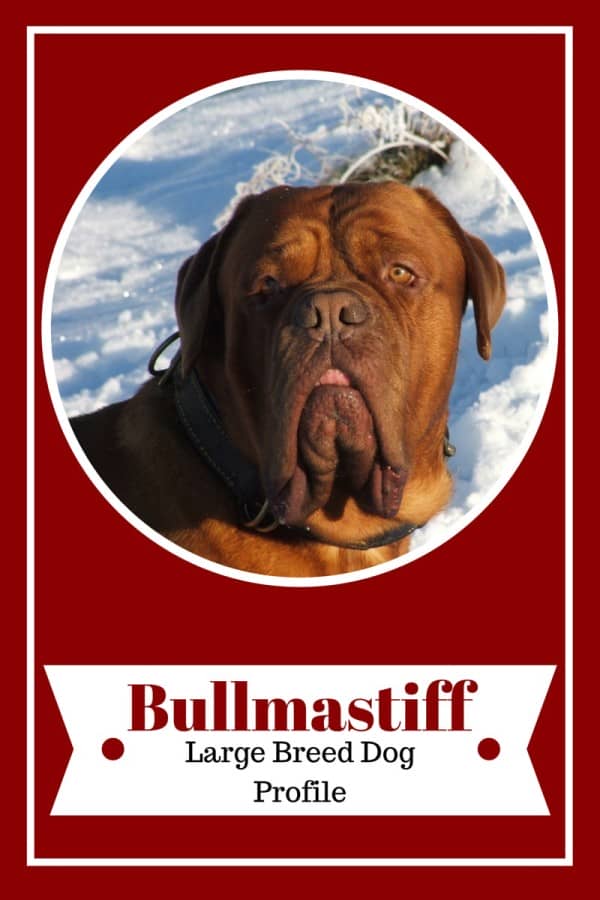 This guy learns quickly and will do whatever he can to protect his pack (that would be you and your family)  They are very alert and their size and look makes them appear intimidating to anyone who shouldn't be at your home.  
Training is key, as with any dog, so he knows that you are the alpha and not him.  I have friends who are proud owners of one of these guys, they named him Tonka (like a truck) He's a big dude! 
But so gentle and good with the kids.  I never thought twice about having my infant daughter around him.  Unless I was worried she would get licked to death with his giant tongue!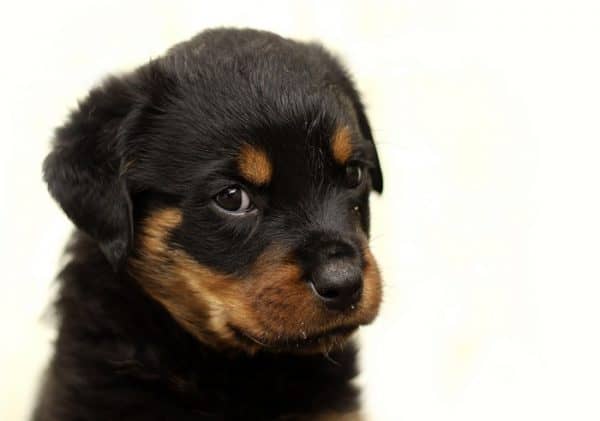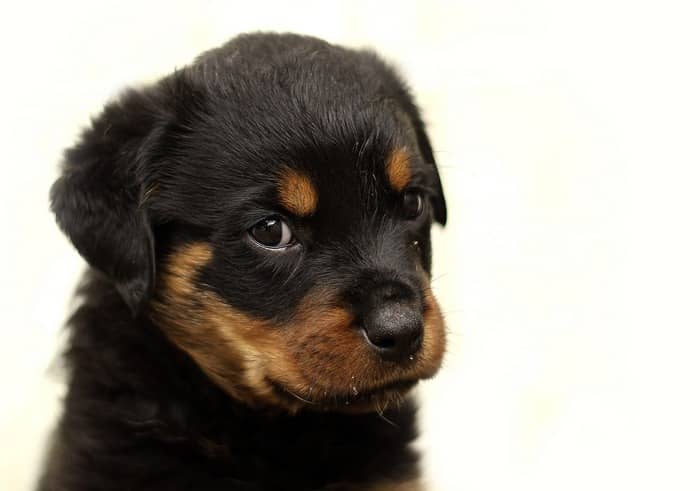 You might be thinking 'This woman is crazy to think I will allow a Rottweiler around my kids!'
 That statement couldn't be further from the truth.  These lovable fur babies have been given a bad name.  I owned a Rottweiler once with an old boyfriend who had a child.  Marly (the dog) couldn't have been more loving and protective of an animal.  àProper training is key, but if you are looking for a family guard dog, she is a great choice.  Marly actually jumped out the window once when there was an intruder!  
The Rotty has an aggressive snarl, but unless she or your family is in danger, her bark is worse than her bite.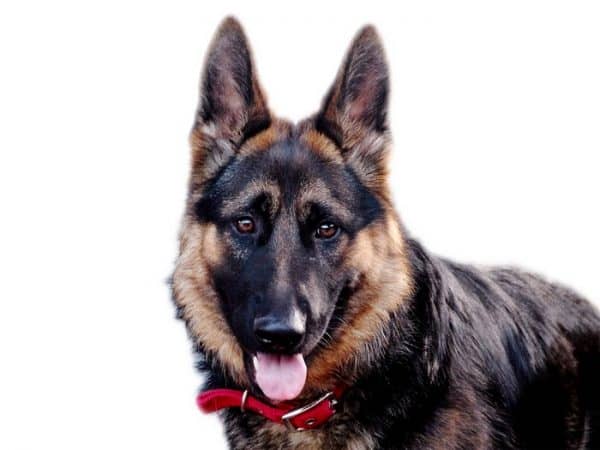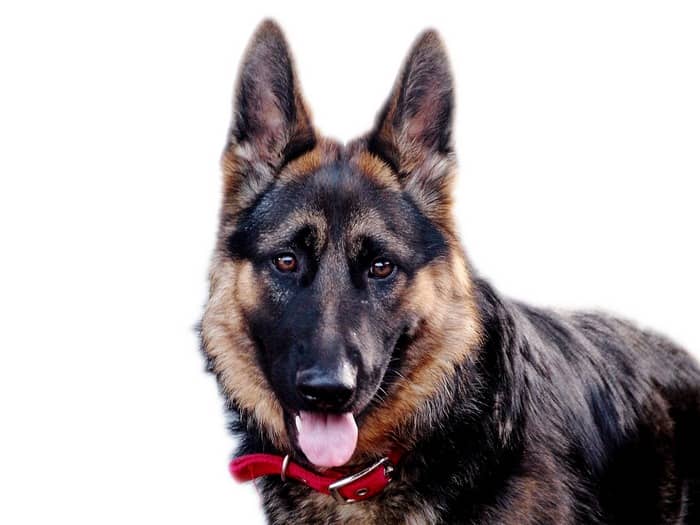 Natural instincts to learn and listen.  Their appearance is intimidating yet they are very loving by nature.  No doubt you have seen German Shepherds used in police demonstrations.  
They react quickly to commands, which helps to make them great guard dogs.  They are alert and protective of their families, and respectful of their homes.  Their thick coat and tough fur just add to his 'tough' appearance, which will hopefully keep the bad guys at bay!  
Did any of these breeds in the top 5 surprise you?  Would you consider bringing one of these into your family?  Research is important when you are finding the perfect dog for your family.  You want to be sure that you are able to meet the dog's needs, and also make sure that he can meet yours.  
Share your stories below of your favorite guard dogs for kids!