Puppies are so cute and fun, just like toddlers.  If you are thinking of getting a canine pal for your tot but aren't sure of which breeds are the best puppies for toddlers, I took care of that for you.  Some dogs are calmer by nature than others, and can deal with what toddlers might do to them, regardless of your attempts to keep eyes on them both at all times. Check out my list below for toddler-friendly puppies.
Best Puppies for Toddlers
Boxer:
This is such a calm and gentle breed.  A good friend of mine has 2, and she has a little girl.  I always find the dogs lying near her, as if to protect her.  One of her dogs is still in puppy stage so that she can be a bit rambunctious at times, however when she knows her toddler is around, she slows down, and her calm demeanor takes over.  They have a beautiful short-haired coat that is shiny.  He is loyal although a bit weary of strangers until he gets to know you.  He loves to play, so plop your toddler down on the floor with him for some fun!  They will both love it.
Mastiff:
My friends have a Mastiff, and he is one of the most gentle dogs I have met (aside from my own of course).  He will grow to be about 250 pounds, so be aware, if you bring him home, you will soon have a small moose in your house!  You won't be sorry, though; he loves kids.  He does slobber a bit.  I was the victim once of my friend's dogs slobbering when he shook his head in my vicinity.  Be respectful of him, he is big, but he is not a horse, he is your pet.  So while 'horsey rides' might be tempting, and would oblige, try to get in the habit of treating him with respect and a wonderful companion.
Labrador Retriever:
The Lab seems to be a given.  He shows up on every list possible and is the number 1 choice for dogs in the US.  He is a great family dog, regardless of your kid's ages.  He is typically a quiet dog as well.  He may bark to alert you to something, but he won't be sitting in the window and barking at the leaf that blows by.  That's a plus; no one likes it when the toddler is woken up by a dog bark!  
American Staffordshire Terrier:
We like to educate people here at DogVills, and this is one of those moments.  This breed may make your heart jump being on a list of dogs that are good to have with toddlers.  The truth is they are amazing with toddlers!  The American Staffordshire Terrier is a very calm and gentle presence around kids.  I was five months pregnant when we brought home ours.  I was amazed at what a supporting role our Chowda (I didn't name her) took on with our infant daughter.  I bet you didn't know that at the turn of the 20th century, he was the number 1 dog for families with kids.  Pete from Little Rascals was an American Staffordshire Terrier as well.   It is all in how you raise your dog (and your kids).
Newfoundland:
My sister-in-law has a Newfie, and he is great!  She has three kids, and he has been nothing but a gentle giant with them all.  I love his look, his shaggy hair, and floppy ears make me just want to grab his face and plant kisses!  Did you know this guy has webbed feet?  Yes, they make him great for aid in water rescue.  Big dogs tend not to are aware of their size and so just be sure your tot is not going to get knocked down into something while playing (once the pup grows of course).  He and your toddler will quickly become best friends, just sit back and watch the bond grow. (Well don't sit back literally, you do have a toddler on the loose).
The bottom line with any dog is to make sure you are teaching your child, no matter how small, to be gentle and respectful of their dog.  It is always best to start this as a pup, and when your kids are small.  The puppy will get used to playing with his new tiny human, and your child will get used to playing with his new furry friend, learning not to pull on his tail.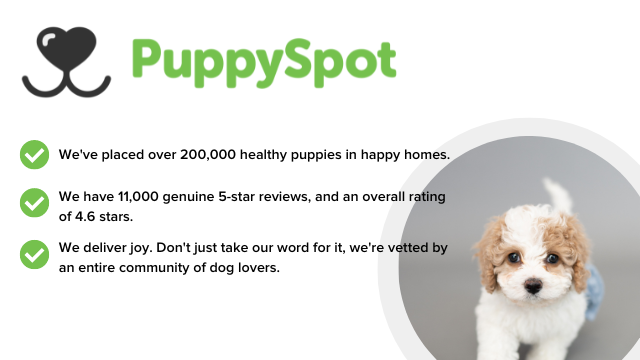 Did you have a dog growing up?  Or maybe you bought a pup home to your toddler in the past, what breed did you choose and why?  We love to hear your thoughts and opinions!