Looking for the most amazing country music dog names for your new puppy?
You have to check out our favorites!
From individual singers to band-inspired names to country music towns, we've got the perfect moniker to celebrate your love of that western swing!
Plus, find out which breeds are perfect for country music dog names!
RELATED: 20 Superb Horse-Related Dog Names for Your New Pup
Content & Quick Navigation
Country Music Dog Names
The origins of country music date back to the early 1920's, with the first record being recorded by Eck Robertson in 1922. Since that time, country music has evolved through several different generations, including:
hillbilly
bluegrass
outlaw country
and bro-country.
If you're looking for a great dog name based on country music, look no further!
DOG NAMES BASED ON MALE COUNTRY MUSIC SINGERS
This post contains affiliate links. If you make a purchase through these links, we earn a small commission at no extra charge to you.
1. Chesney– Kenny Chesney has won the CMA Award for Entertainer of the Year four times- 2004, 2006, 2007 and 2008. He has had 30 of his songs reach #1, including "There Goes My Life
," "Don't Blink
" and "The Boys of Fall
."
2. Earl– Earl Thomas Conley was a best-selling country music singer in the 1970s, with 17 number one hits, according to Our Pasttimes. His 4 number-one singles off the same album was the first time any artist scored that many hits in a row in any music genre! You might know him as the singer of "Fire and Smoke
."
3. Garth– Garth Brooks
is the Best-Selling Solo Albums Artist in the United States, according to the Recording Industry Association of America (RIAA). He has 20 #1 songs, including "The Dance," "Friends in Low Places" and "The Thunder Rolls."
4. Vernon– Vernon Dalhart was the first country music singer to sell one million copies, earning him a spot in the Country Music Hall of Fame. His 1924 song, "The Wreck of the Old 97
"  not only became the first country music success, it led the way for other southern singers.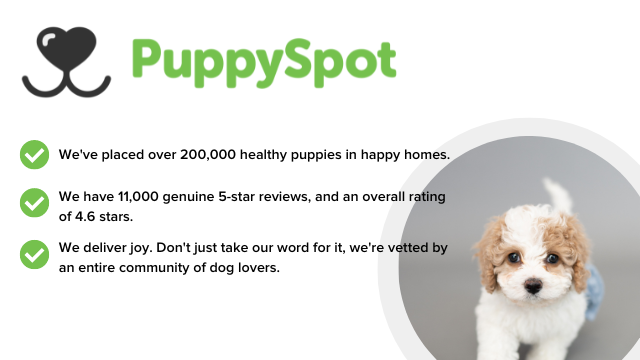 5. Waylon- Waylon Jennings is a member of the Country Music Hall of Fame, inducted in 2001 just a year before his death in 2002. He has 16 #1 singles, including "This Time," "I'm a Ramblin' Man" and "Good Ol' Boy" (Dukes of Hazzard Theme
).
Related: 60 awesome rocker dog names
DOG NAMES BASED ON FEMALE COUNTRY MUSIC SINGERS
6. Dolly– Dolly Parton released her debut album, "Hello, I'm Dolly
," in 1967. Since that time, she has scored 25 #1 hits, including "I Will Always Love You," "9 to 5" and "Yellow Roses."
7. June– June Carter wore a lot of proverbial hats during her lifetime. She was a country singer, songwriter, actress and a comedian who did plenty of her own work, but she's probably best-known for her duets with her husband, Johnny Cash
.
8. Patsy– Patsy cline was one of country music's most influential and successful female artists of the 20th century. She tragically died in a plane crash, at the age of 30, on March 5, 1963.
9. Reba– Reba McEntire began her country music career in 1975, when she signed on with Mercury Records. Since then, she has racked up 36 #1 hits, including "Little Rock," "The Heart Won't Lie" and "Somebody."
10. Shania– Shania Twain is the Best-Selling Female Artist in Country Music History. She has 7 #1 songs, including "Any Man of Mine
" and "You're Still the One
."
DOG NAMES BASED ON COUNTRY MUSIC BANDS
11. Alabama– Most people think of the state when they hear the name Alabama, but it's also the name of one of the most famous country music bands during the 1980s and '90s. Hit songs include "Dixieland Delight
" and "Love in the First Degree
."
12. Dixie– The Dixie Chicks
feature 3 band members- Natalie Maines, Martie Maguire and Emily Robinson. Since the group formed in 1989, they have enjoyed 6 #1 singles, including "Wide Open Spaces" and "Cowboy Take Me Away."
13. Judd– Perfect for a boy or a girl, Judd comes from the The Judds
, a mother/daughter duet band that includes Naomi and  Wynonna. Naomi is also mom to the popular actress, Ashley Judd.
14. Lonestar– Lonestar is a band featuring 4 members- Richie McDonald, Michael Britt, Dean Sams and Keech Rainwater. Since they made their country music debut in 1992, Lonestar has had 9 songs reach #1, including "No News
" and "Amazed."
15. Rascal– Rascal Flatts
is a group featuring 3 members- Gary LeVox, Jay DeMarcus and Joe Don Rooney. Since the band formed in 1999, 14 of their song have reached #1, including "Mayberry," "What Hurts the Most" and "Why Wait."
DOG NAMES BASED ON COUNTRY MUSIC SONGS
16. Delia– Delia comes from the Johnny Cash song, Delia's Gone. It's kind of a disturbing song, a "murder ballad." These types of ballads are common themes in country music. Despite the gruesome song origin, it's still one of the prettiest country music dog names for a girl dog.
17. Elvira– Elvira is a 1981 song by The Oak Ridge Boys
. Contrary to popular belief, the song is actually about a street in Nashville and not a woman, according to SongFacts.
18. Jolene– Jolene is a 1973 song by Dolly Parton. It reached #1 on Billboard's Hot Country Songs Chart.
19. Lucille– Lucille is a 1977 song by Kenny Rogers
. The song about a cheating wife is Rogers' first solo hit after leaving the band, the First Edition.  It reached #1 on Billboard's Hot Country Songs Chart.
20. Ol' Red– Ol' Red is a 2002 song by Blake Shelton
. It peaked at #1 on Billboard's Bubbling Under Hot 100 Chart.
DOG NAMES BASED ON COUNTRY MUSIC LOCATIONS
21. Branson- Branson, MO became a popular spot for country music fans back in the '80s, when Loretta Lynn and Waylon Jennings performed there. They host dozens shows and concerts every year at the Grand Country Music Hall  on Country Music Boulevard.
22. Dyess– Fans from around the globe travel to Dyess, Arkansas to see the childhood home of Johnny Cash. The home is listed on the National Register of Historic Records.
23. Hurricane– One of the best country music names for a high-energy dog, Hurricane comes from Hurricane Mills, in Tennessee. The town is home to the Loretta Lynn Ranch.
24. Memphis- Along with Nashville, Memphis is one of the most popular destinations for country music fans. It's home to Elvis Presley's Graceland. Elvis may be known as the King of Rock and Roll, but he was also a very popular country musician, too.
25. Nashville– Nashville is the capital city of Tennessee. It has been nicknamed the "home of country music." It's most-known for Music Row, the city's famous historical district. Music Row is home to the Country Music Hall of Fame and country music recording labels, such as Big Machine Records, Capitol Records Nashville and RCA Records Nashville.
Which breeds are best for country music dog names?
While there is no rule that says you can't use these country music dog names for any breed you want, there are definitely some breeds that are just begging for such a name! According to Time, the most popular dog breeds in the southern states include:
Labrador Retriever– Ranks #1 almost across the board in every southern state.
Beagles– one of the few exceptions to the "almost," Beagles are the #1 dogs in Kentucky.
German Shepherds– #1 in West Virginia, and in the top 3 everywhere else
Other great breeds for dog names inspired by country music:
As I said, you don't have to have one of these dog breeds to choose a good country music name! There are no rules when it comes to naming dogs!
Didn't find the right name for your dog here? Check out these cowboy and cowgirl dog names for more Southern ideas!
Did you name your dog one of these country music dog names? Tell us about it below!