Ready for some of our favorite horse-related dog names to celebrate your love for both animals?
These 20 superb names are inspired by real and fictional horses throughout history!
From hilariously punny monikers to names inspired by championship racers, there's something for every horse fan here!
They're also perfect if you're looking for some good Western-themed dog names. 
Let's check them out!

20 HORSE RELATED DOG NAMES
This post contains affiliate links. If you make a purchase through these links, we earn a small commission at no extra charge to you.
People began domesticating horses around 4000 B.C.
Today, there are over 350 horse breeds around the world, with the most popular ones being Arabian, Appaloosa, Morgan, Quarter Horse, Tennessee Walker and Thoroughbred.
When it comes to horse related dog names, there are many to choose from that have appeared in racing history, movies, television, toys and mythology.
Take a peek at our top twenty favorites!
1.  Amigo
Amigo was the horse of Texas Ranger Cordell Walker (played by actor Chuck Norris), from the television series- Walker, Texas Ranger
– which aired for 8 seasons, from 1993-2001.
2. Ajax
 You really can't go wrong with naming your dog after a horse pulled off 18 consecutive wins!
Technically, the name of the horse was Ajax II. The name Ajax has Greek origins and means "of the earth."
3. Ginger
Ginger was a chestnut mare, a companion of Black Beauty at Birtwick Park.
She appeared in the 1877 novel by Anna Sewell, as well as the 1946 movie and the 1994 movie, all titled Black Beauty
.
4. Gypsy
When I was a kid, I read this great series about a horse named Gypsy. The trilogy included: Gypsy from Nowhere
, Gypsy and Nimblefoot
, and Gypsy and the Moonstone Stallion
.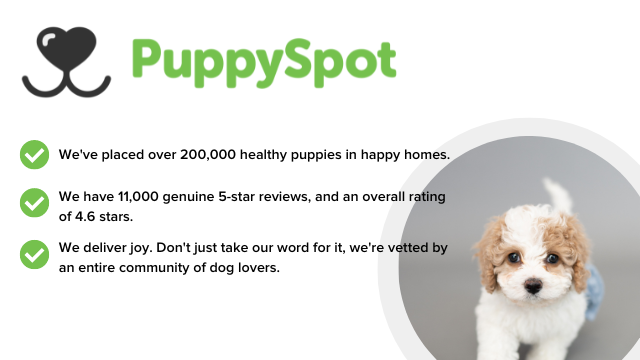 In the story, both the horse and the girl who cared for her were recovering from trauma, making a great & inspirational name for a rescued dog just learning to trust people again.
5. Maximus
Maximus was the horse from the 2010 movie- Tangled
. He is the white palace horse of Corona's Royal Guard. Maximus is determined, fearless and stubborn.
6. Mister Ed
Mister Ed was the main character of the television sitcom, of the same name.
The series aired for 6 seasons, from 1961-1966. Mister Ed
was played by Bamboo Harvester, a Saddlebred/Arabian horse and voiced by actor Allan Lane.
7. Pegasus
Pegasus is one of the most popular creatures from Greek mythology. He is a pure white, winged stallion and is the child of Poseidon and Medusa.
8.  Pinkie Pie
Pinkie Pie is one of the main characters from the animated television series- My Little Pony: Friendship is Magic
, which has aired for 8 seasons so far, premiering in 2010.
The television series is based on the My Little Pony line of toys from Hasbro. Pinkie Pie, voiced by actress Andrea Libman, is an energetic and sociable baker at the Sugarcube Corner Bakery.
9. Sampson
Sampson was a Shire horse who was born in 1846 in Toddington Mills, Bedfordshire, England. In 1850, he entered the Guinness Book of World Records as the Tallest Horse, standing at 7-feet, 2.5-inches.
He was also listed as the Heaviest Horse, weighing about 3,360 pounds.
10. Silver
Silver was the white stallion owned by the Lone Ranger
, a former Texas Ranger who fought for law and order in the Old West, along with his companion, Tonto.
Silver appeared in the Lone Ranger radio series, television series and movies.
HORSE & HOUND DOG NAMES
Horse & Hound is the United Kingdom's oldest weekly equestrian magazine, with the first edition being published in 1884.
The magazine routinely does reader surveys, regarding the most popular horse names. Some of them would make great dog names too!
11. Cookie
Cookie is a great name for a female dog, who has an owner that is either a baker or a foodie.
Here is a fun fact for you- The Australian chocolate cookie- Tim Tam- was actually named after the 1958 Kentucky Derby winner- Tim Tam.
12. Frog
The name comes from a horse that was imported from France, where frog legs are a delicacy.
I think it would be a funny name for a Jack Russel, since they're always bouncing like froggies!
13. Heidi
The name Heidi is French and means nobility, but it was made famous by the classic children's book of the same name, and later a movie (then a TV miniseries, then another movie).
Shirley Temple played the title character in the 1937 film, and since then the name is associated with curly blond locks. It's a great name for a "blonde" dog, like a cocker spaniel!
14. Houdini
I think we all know what Houdini was famous for, right?
Hmmm, on second thought, maybe it's not such a good idea to name a dog after a man who was famous for escaping just about anything!
15. Jack
The name Jack is from English origin, meaning "God is gracious." Jack is the name of the bored and silly horse from the book- A Horse Named Jack
– by Linda Vander Heyden.
16. Paddy
The name Paddy is from Irish origin, meaning "noble."
In 2009, Paddy, a Clydesdale drum horse, was nominated for a bravery award from the Royal Society for the Prevention of Cruelty to Animals (RSPCA).
During the Black Saturday Bushfires, on February 7, 2009, in Victoria, Australia, Paddy rounded up the other animals on his farm, including 4 sheep and 2 goats, protecting them from the bushfire.
17. Pants
So, the actual name of the horse that inspired this funny moniker is "Smarty," but his owners called him Pants around the stable.
Get it? Smarty Pants?
Such a great name for a dog that's great at outsmarting his people!
18. Rosie
The name Rosie is from English origin, meaning "rose." There have been a few racehorses throughout the years that have been named Rosie, Rosie Sunshine, Rosie's Dream and Rosie's Rebel.
19. Sunny
The name Sunny is from English origin, meaning "cheerful." Sunny's Halo was a Thoroughbred racehorse and winner of the 1983 Kentucky Derby, with his jockey Eddie Delahoussaye.
20. Treasure
There's a great story behind this name, according to Horse & Hound!
Apparently, Treasure was such a pain in the butt that she was banned from Pony Club! That makes this the perfect ironic name for a dog who likes to get into mischief.
There are so many great horse-related dog names out there, whether you take them from fiction or from famous race horses!
These are just 20 of our favorites! If you're looking for more western-themed names, check out these fabulous Country Music Dog Names, too!
Now we'd love to hear from you! Tell us which horse-related dog names you really love!