Dog adoption is one of the best things you can do when you're looking for a pooch.
I say it all the time: adopt, don't shop.
While it's a wonderful thing to give a dog in need a home, it's important not to fall into the common misconceptions surrounding adopting a dog.
Many people shy away from adopting a dog because they have misconceptions about the problems surrounding bringing home a shelter dog.
Other people dive headfirst into the deep end of the adoption pool because they don't put enough thought into it.
So let's look at the common misconceptions surrounding dog adoption.

Most Common Dog Adoption Misconceptions
There are two schools of misconceptions about adoption. One is that adopting a dog will always end with the owner being constantly frustrated with the dog's issues.
The other is that adopting a dog will always end with having the best pooch an owner has ever had. Both are a little bit off the mark.
1. Nothing But Problems
A huge misconception about dog adoption is that any shelter dog will be a walking mess of behavioral issues. That's not true. Of course, many dogs end up in the shelter due to behavioral issues like destruction, aggressiveness towards other animals, or poor housebreaking.
However, just as many dogs end up in the shelter for no other reason than their owners didn't do their homework on breed requirements. Sometimes, dogs end up in the shelter just because their owners got tired of doing the work having a pet requires.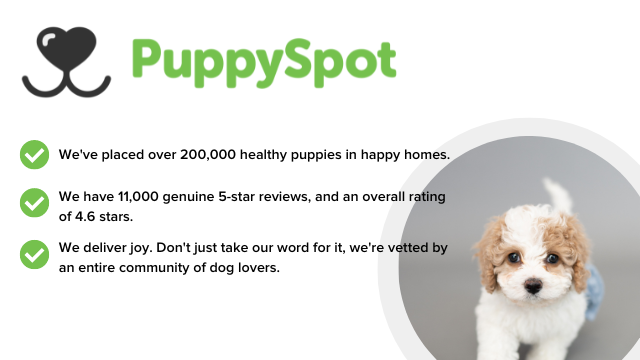 Other dogs end up there because their owner passed away or became too ill to care for the pup. Dogs end up in shelters for many, many reasons.
2. They're All Neurotic
Again, this isn't true. Not all dogs will be scarred for life from being in a shelter. In fact, most won't.
Of course, any dog who's stayed at a shelter for any length of time will come away from it being down. They aren't fun places.
That being said, a little time and love are generally enough to bring them out of their shells. Conversely, some dogs bolt out the door, happy as clams to just be going somewhere new.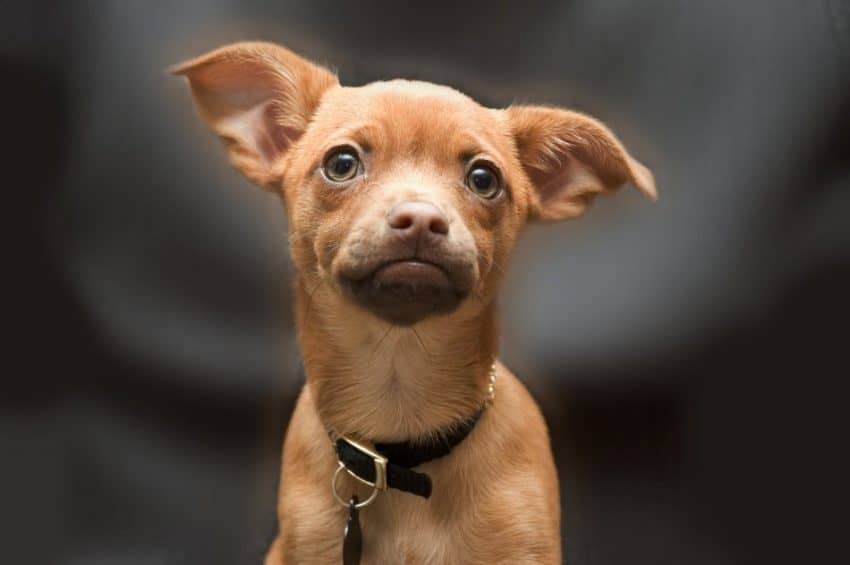 3. They Can't Be Trusted
Many people think adopting fully grown dogs is dangerous because they can never be fully trusted. This is absolutely incorrect.
Of course, there's a period of getting used to each other, but your new dog will always show you exactly what he does and doesn't like and how he reacts to stimuli. You just have to be observant.
4. They'll Be the Best Dogs in the World
On the other side of the coin is the idea that shelter dogs are always the best dogs in the world because they're grateful to be away from the shelter. This is true – to a point.
No matter how grateful your new dog is, he's still a dog. He'll still do dog things that you don't like sometimes. You'll also have to put in the work it takes to help him through any issues he may have with triggers.
Many dogs at shelters have been abused, so it's important to ask about their background and to take the necessary time to help them acclimate to their new environment.
Check out our games for helping an abused dog come out of his shell. 
5. There are No Purebreds at Shelters
This is absolutely incorrect. You can often find lots of purebreds at shelters, especially the smaller rescue shelters. You'd be surprised how many people buy purebred dogs and then dump them off at shelters when they become too much work.
Again, this is often the result of the owner not doing their homework on the breed and taking home more dog than they can handle!
It's also worth mentioning that there are many breed-specific rescues online, as well. They're an excellent resource if you have your eye on a particular breed.
Lack of Dog Adoption Homework
This is not really a misconception so much as it is a mistake, but it needs to be included here since I mentioned it above a few times. Whether buying a dog or adopting one, you must do your homework.
Huskies, for example, are beautiful dogs, but they are also working dogs. They require a metric ton of exercise to stay happy.
Conversely, lap dogs require little exercise, but they do insist on being stuck to their owners at all times. All breeds need certain things, and it's important that prospective owners adopt a dog that fits their lifestyle.
If you tend to plant yourself firmly on the couch, then a lap dog is for you. If you're always hitting the trails, then, by all means, take home a Husky.
Ditch the Misconceptions About Dog Adoption
Dog adoption is one of the best things a person can do. If you're looking for a new family pet, I highly encourage you to think about adopting.
That being said, be sure you read and re-read these common dog adoption misconceptions and plan your next steps accordingly. Dog adoption can be a wonderful thing, but it needs to be done right.
Have you heard any other common misconceptions about dog adoption that you think need to be corrected? Share below!