Looking for the best toys for low energy dogs? We're sharing some of our favorite interactive dog toys that will motivate your couch potato to get a bit more active!
Not every dog lives an active life.
Some breeds were just born to be couch potatoes!
While they may not need quite as much exercise as their high-energy counterparts, they do still need to get off the sofa and get a good workout every now and then.
These interactive toys are perfect for motivating low energy dogs & keeping them happy and fit!
Best Interactive Toys for Low Energy Dogs
This post contains affiliate links. We earn a commission if you make a purchase.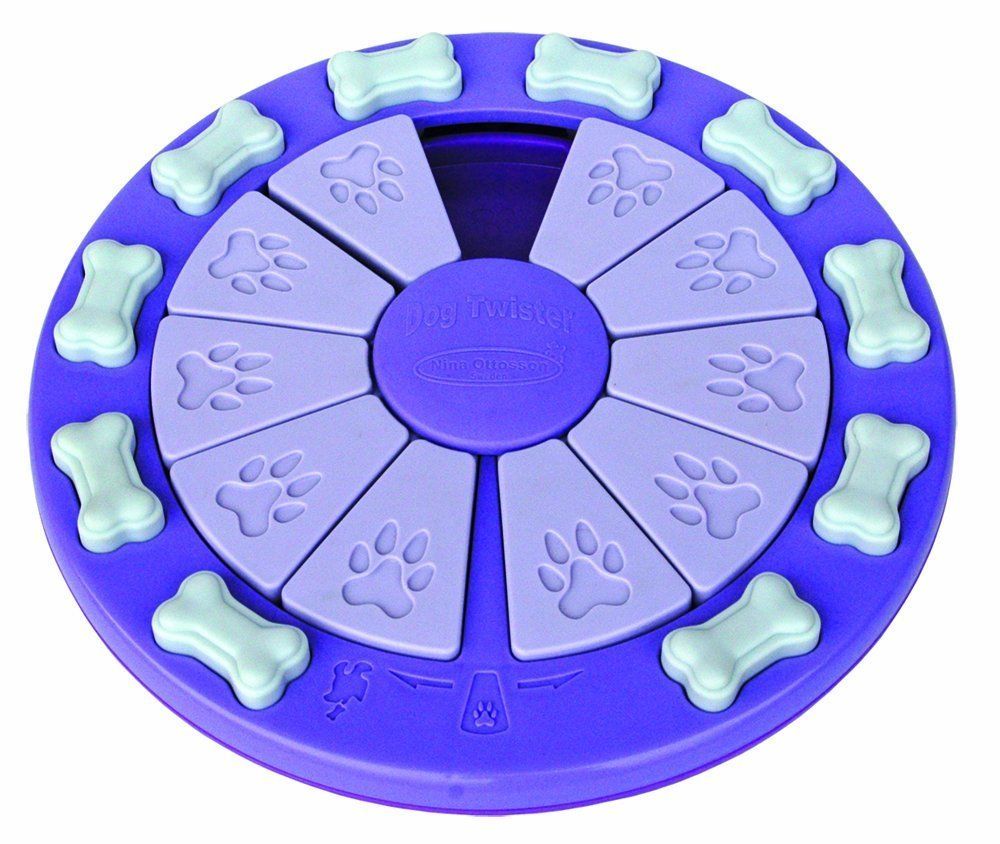 This interactive game keeps dogs busy while they try to get to the treats that you hide in each of the 10 compartments. Great for dogs of all ages, breeds and sizes. The best part? It's dishwasher-safe, so it's super easy to keep clean. I recommend putting it in the dishwasher with other toys and just running the cycle without soap. Just make sure you're running it on a hot cycle. This will sanitize the toys without leaving behind any potentially toxic residue.
Dogs love chasing squirrels, don't they? Now there is a plush version of their favorite pastime.
Just place the squeaky squirrels into the plush tree trunk.
The object is for your dog to pull the squirrels out of the tree trunk.
This toy is available in 4 sizes- small, medium, large and extra-large.
Amazingly, this is one of the few toys that my dogs won't destroy.
They love their little squirrels!
Turn mealtime into playtime with this meal dispensing dog toy.
Just fill the toy with 2 cups of high-quality kibble or small treats and watch him work for their meal or treats.
This dispensing toy is ideal for dogs who like to eat their meals and treats in a hurry, as it will slow down their pace.
Need ideas for what to put in the ball? Try these beef stew flavored training treats!
This interactive dog toy features over 20 realistic animal sounds, like a bird, cat, coyote, elephant, frog, lamb, pig and rooster.
The toy turns on when your dog walks by or touches it and turns off automatically.
It is available in 3 sizes- small, medium and large. The ball is made of durable material with replaceable batteries.
While the batteries are hard for dogs to get to, I do recommend supervising your pooch during playtime. Some dogs can destroy even the most indestructible toys.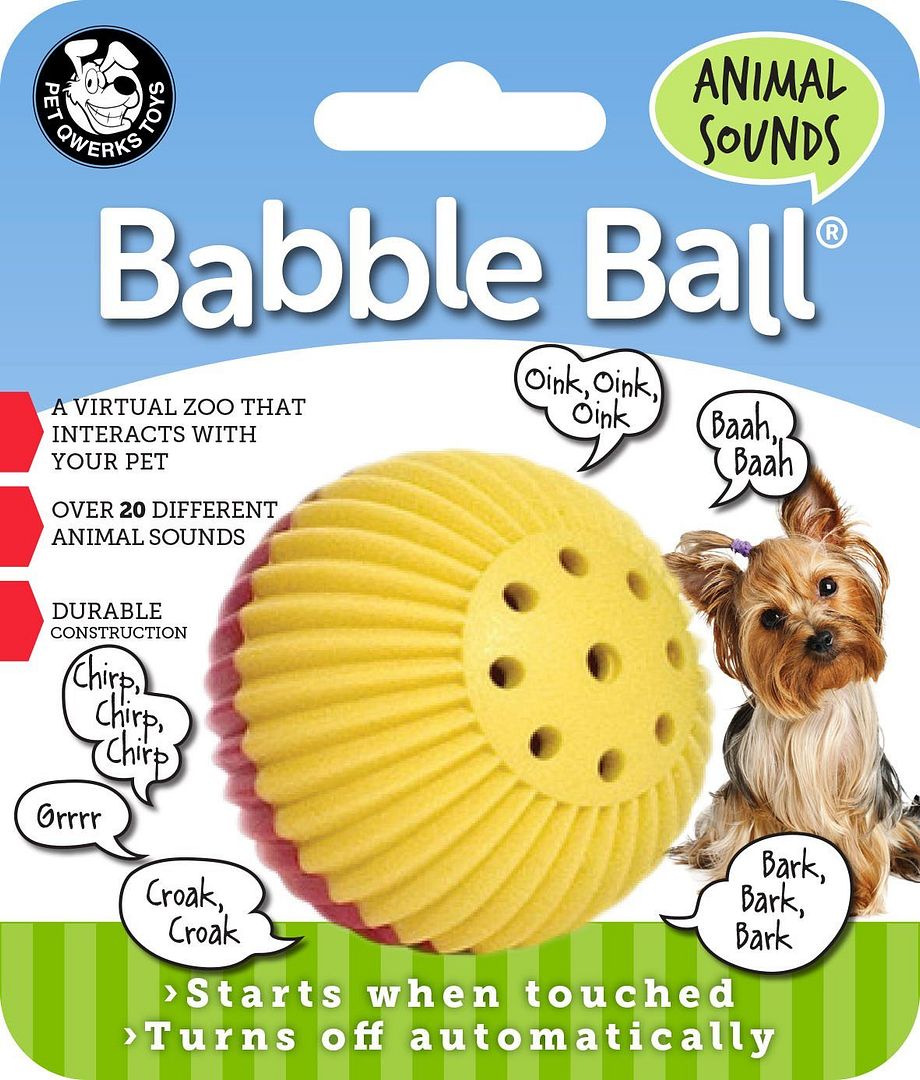 This dog toy will keep your dog entertained, fit and happy.
It is designed for indoor and outdoor use.
When your dog rolls or shakes the ball, it emits a giggling sound.
How fun, right?
This interactive puzzle dog toy is engaging, fun and rewarding.
Dogs use their sense of hearing, sight and smell, to figure out the puzzle to get to the treats you put inside.
The ball is available in 2 colors- green and raspberry.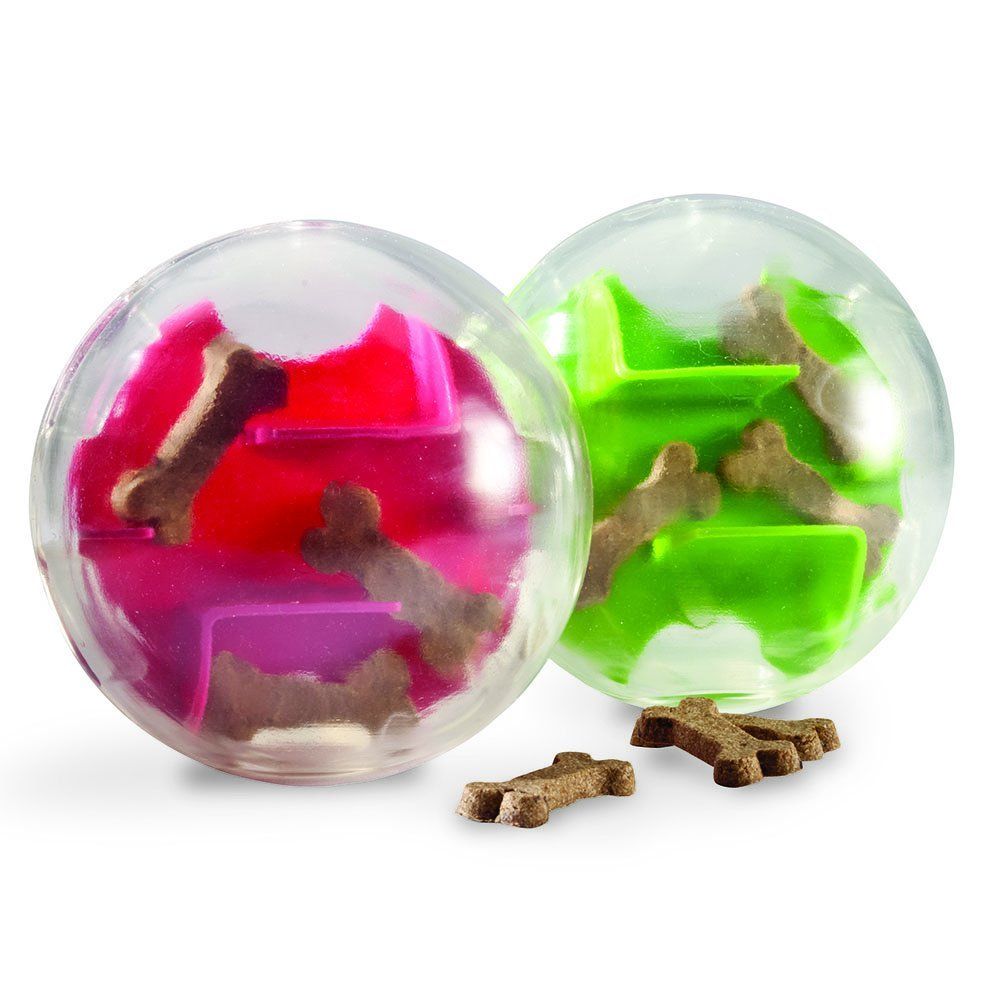 Two games in one, how cool!
On one side of the board is a simple hide & seek game, where you hide your dog's favorite treats and they try to find them in the puzzle.
On the other side of the board is a challenging hide & seek game, where you hide their favorite treats and they must slide the puzzle pieces to try and find them.
This challenging, interactive toy is ideal for small and medium-sized dogs.
You hide the 3 squeaky, plush hedgehogs in the plush den and they try and dig them out.
Along with the adorable hedgehogs, you can also buy your dog Mice & Cheese or Chicken Hut.
Dogs love the smell of bacon, right?
They will love chasing, chomping, popping and pouncing the bacon-scented bubbles.
The non-toxic bubbles dispense from the machine and then flow in an array of directions.
This rope toy is crafted from premium cotton-blend materials and is 11-inches in diameter.
Your dog will love this chew toy and the rope fibers will floss your dog's teeth.
It's also the perfect toy for two dogs who love to play tug together!
While any one of these dog toys for low energy dogs will help get your couch potato up and moving, I recommend buying a few and rotating them. Don't give them out all at once!
Trust me, I make that mistake pretty much every time I buy dog toys, mostly because my pooch knows when there's more than one thing in my bag for her!
Bring one out at a time.
Wait for your dog to get bored with one toy, then put it away and pull out the next.
Later on, maybe a few weeks later, pull out an old favorite. If you're a parent, you know this strategy well!
We do it all of the time with our toddlers. Dogs are pretty much just like tots, so it makes sense that this strategy will work on them, too!
If your dog just isn't showing interest in his brand new toy, try spraying it with bacon-flavored spray
made for dogs! The aroma of bacon is usually enough to entice my pups to start playing with something new.
Do you have any favorite toys for low energy dogs? Share below!