Can't decide what to name that sweet new girl you just adopted? No worries! We rounded up 100 of the most popular female dog names for a bit of inspiration!
Start with a look at our top 15 favorites. Then, read on for the full list. First, though, check out a few quick tips for picking the perfect dog name.
Tips for Choosing the Right Name for Your Dog
Just like with kids, we want to choose dog names that have meaning but that are also cute and memorable.
If you have a new puppy or if you've recently rescued a dog, you may be struggling to find a name that best fits your new furry family member.
Choosing a name can be hard, especially when there are thousands to choose from! Thankfully, you can follow a few guidelines.
Dog experts say that your dog's name should have one or two syllables. Short and easy names are more likely to be understood by your dog.
It may also be ideal to pick a name that does not sound like a command.  For instance, naming a dog Skip may be confused with "sit."
It's also best to avoid naming your dog a name that is similar to a family member, which could also be confusing.
To help alleviate some of the work, here are 15 of the most popular female dog names. We hope you like them!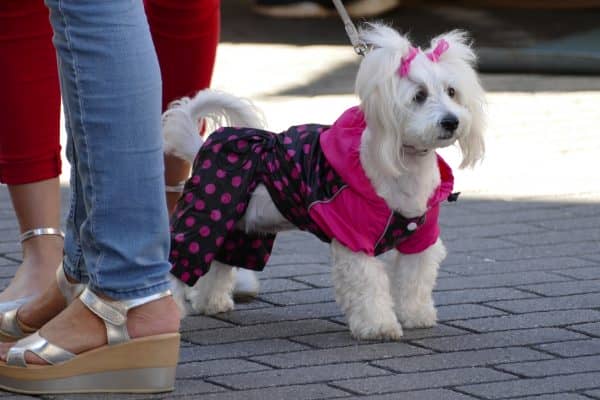 Top 15 Popular Female Dog Names
These names consistently top the list of the most popular names for girl dogs.
1. Daisy: What dog isn't as pretty as a flower? We love this name!
2. Cocoa: Cocoa is a name that fits all dogs, but may be especially cute for brown dogs.
3. Roxy: Roxy just sounds really cool, and any name with an X is fun in our book.
4. Bella: Bella is another word for pretty or beautiful. Remind your pup just how lovely she is!
5. Honey: We like to think that all female dogs are as sweet as Honey.
6. Lucky: This name is perfect for a dog that really is lucky, like a rescue! While it's usually used for boy dogs, there's no reason why you can't give it to a girl!
7. Sadie: Sadie is another versatile name that is just adorable.
8. Lola: Lola oozes simplicity but over-the-top sweetness!
9. Pepper: Pepper is a good name for a feisty dog that is always on the move!
10. Luna: Luna means moon and is a very old-fashioned name made popular again by Harry Potter.
11. Marley: You've probably heard this name from the famous movie Marley & Me. The dog in that movie was a boy, but like Lucky, Marley is a great unisex name.
12. Shadow: If your pup is black or dark gray, Shadow is the perfect name!
13. Harley: Got a truly awesome pup? Harley proves just how cool your dog is.
14. Dakota: We like this name for a Husky. It's super fitting!
15. Chloe: Chloe makes us think of a cute little furball with bows in her ears.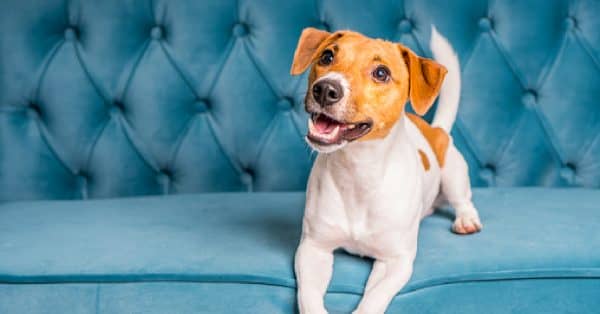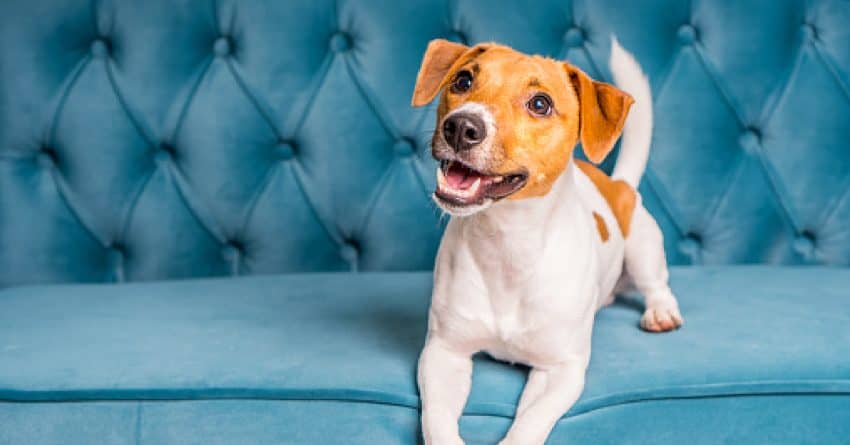 100 Popular Female Dog Names
There are so many awesome female puppy names that you can go with here.
Abby
Adele
Annie
Apple
Ariel (perfect for fans of The Little Mermaid)
Arya
Bailey
Betty
Biscuit (a cute gender-neutral food name for dogs)
Buffy (one of my favorite strong female dog names, after Buffy the Vampire Slayer)
Callie
Candy
Carol (perfect for a Christmas dog name!)
Catelyn (after the Game of Thrones character)
Charlotte (Charlie for short)
Cherry
Chloe
Clara
Cleo
Coco (after Coco Chanel, or Cocoa after the tasty treat)
Cookie
Daisy
Dakota
Delilah
Dolly (for the amazing Dolly Parton, of course)
Duchess (perfect if you also have a Duke)
Ella
Emma (after Emma Watson or the Jane Austen character)
Fancy
Fifi
Flo
Freya (a great Norse Goddess name)
Frida (for Frida Kahlo, a good strong name)
Georgia
Gigi
Ginger
Goldie
Gracie
Hannah
Harley
Hattie
Hazel
Holly (another cute Christmas name)
Honey
Izzy
Jasmine
Juno (after the Roman goddess)
Kona
Lacey
Lady
Layla
Lily
Lizzie
Lucky
Lucy
Lulu
Luna
Maggie
Mango
Marla
Marley
Maxine (Max for short, it works for a girl dog's name too!)
Millie
Minnie
Missy
Molly
Muffin
Nala
Oakley (after Annie Oakley)
Olive
Peaches
Peanut
Penny
Pepper
Pixie
Poppy
Princess
Queenie
Raven
Remi
Riley
River
Rose
Rosie
Roxie
Ruby
Sasha
Scout
Shadow
Shelby
Skye
Snickers
Sophie
Star
Stella
Theadora (you can call her Teddy for short)
Violet
Willow
Xena
Zoe
I know I already shared my favorites above, but there are so many more names that I just love from this long list! Freya, Maia, and Zoe are a few more that I adore. Ruby is beautiful, especially for a dog born in July (it's the birthstone for that month). I also love Zoe, but I already used that for one of my cats.
If you're finding it just as hard to choose, the key is to pick a name that really means something to you or represents something you love in some way. It doesn't even have to be super deep or anything. I love Buffy the Vampire Slayer, so I named my pet Willow for example.
Did you go with any of these most popular female dog names? What did you name your pooch? Share below!