If you find yourself asking "Why does my dog lick and chew his paws?" you're not alone. It's a common question! Sometimes I find my dog laying on the couch and licking and chewing his paws.  She is fed good food and appears to be healthy so why is she doing this?  I have found that all dogs do this from time to time; it is when it becomes a problem that it is worrisome and may need a vet's attention.  If she starts to get sores or has trouble walking or is limping, take her to the vet.  Here are a few reasons your dog might lick and chew his paws.
Why Does My Dog Lick and Chew His Paws?
Anxiety:
Dogs show anxiety in weird ways, and one of them is to chew or lick his paws.  Typically it is the hair between his pads.  Is he getting enough exercise?  Are you home enough to give him the attention he needs?  Certain breeds are needier when it comes to attention (and exercise too).  Our lives change over time, maybe when you first brought your furry friend home, you had more time for him.  Think about all these factors, and try to make some changes.  See how he reacts.
Related: Help! Why Is My Dog Chewing His Fur?
Puncture wounds:
This might be something you don't see.  Think of the times you get a splinter, but can't see it, how bothersome that is!  This may be a trip to the vet to see what it is that is bothering him.  Most dog's pads are black; chances are if it is something that stuck him, you won't be able to see it with the naked eye.
Burns:
We have the option of wearing shoes so we don't hurt our feet, our dogs do not.  Even if your (affiliate link) dog's paws appear to be very rough and tough, they can still be damaged.  Particularly in the summer heat, before you take your dog for a walk, test out the pavement yourself.  If you can not stand on the sidewalk or road barefoot for very long, then do not take him for a walk (at least down the street).  Opt for a park or trail if you have that option.  I lived in Arizona for a few months, and I had never thought about it, but there was a warning that kept popping up on my newsfeed about walking your dog in the summer heat on an extremely hot pavement.
Related: Why Do Dogs Cross Their Paws?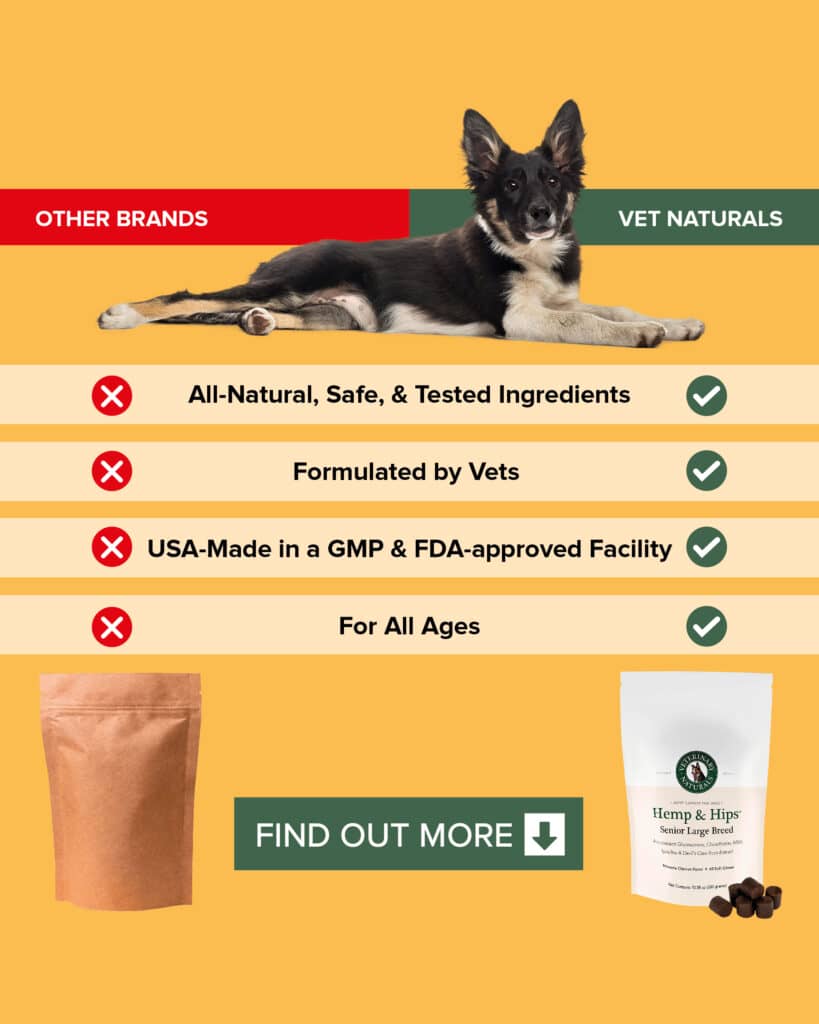 Soothing:
It might just feel good, sort of like a foot massage for us.  You still might want to bring him to his vet to make sure there is no underlying disease that started the behavior.  Think of it like scratching an itch, always feels better after.  Whatever was causing him to start licking his paws may be gone, and now it just feels good.  Best to find out, though.
The bottom line is that if you are worried enough to ask yourself "why does my dog lick and chew his paws?", Make a vet appointment.  Sometimes dogs have 'things' they do, and for no other reason than you or I have 'things' we do.
 Is this something you have dealt with before with your dogs?  How did you handle it?  Did you end up taking him to the vet?  Share your stories below in the comments section!