Have you noticed some bald spots on your dog?  Maybe you find him laying in his bed (or yours!) and chewing his fur or licking the same spot so much that the fur just disappears?  There could be a number of reasons for this, but do not worry, you won't need to pay outrageous emergency bills, this is not an emergency.  Here are a few possible reasons for your dog chewing his fur.
Why is Your Dog Chewing His Fur?
Affiliate links included below.
Allergies: One potential reason for your dog chewing his fur is an allergy to something in his home. Food or environmental, possibly mold or pollen.  A dog's skin is sensitive to pesticides and soap as well.  Try switching foods.  You could try a grain free or gluten free kibble.  Feed him this for about a week, then give him a little pasta and if the chewing and licking comes back, you know you have a dog who is allergic to grain or gluten.  Obviously, you want to consult your vet when it comes to your dog's diet, to make sure he is getting everything he needs.
Related: Hypoallergenic Dog Food: Because Dogs Have Allergies Too
Boredom/Anxiety: Think of it in terms of how humans bite their nails or twirl their hair (some even chew their hair!)  Make sure your dog is getting enough exercise and is playing enough!  Playing mental games with him, like hide and seek, uses his brain as well and tires him out differently than just a walk or run through the neighborhood or  dog park.
Dry skin: We scratch our dry skin, and so do dogs.  It could be seasonal or it could be deficiencies in fatty acid deposits, leaving the skin dry.  You can try a different shampoo to help keep his skin moisturized.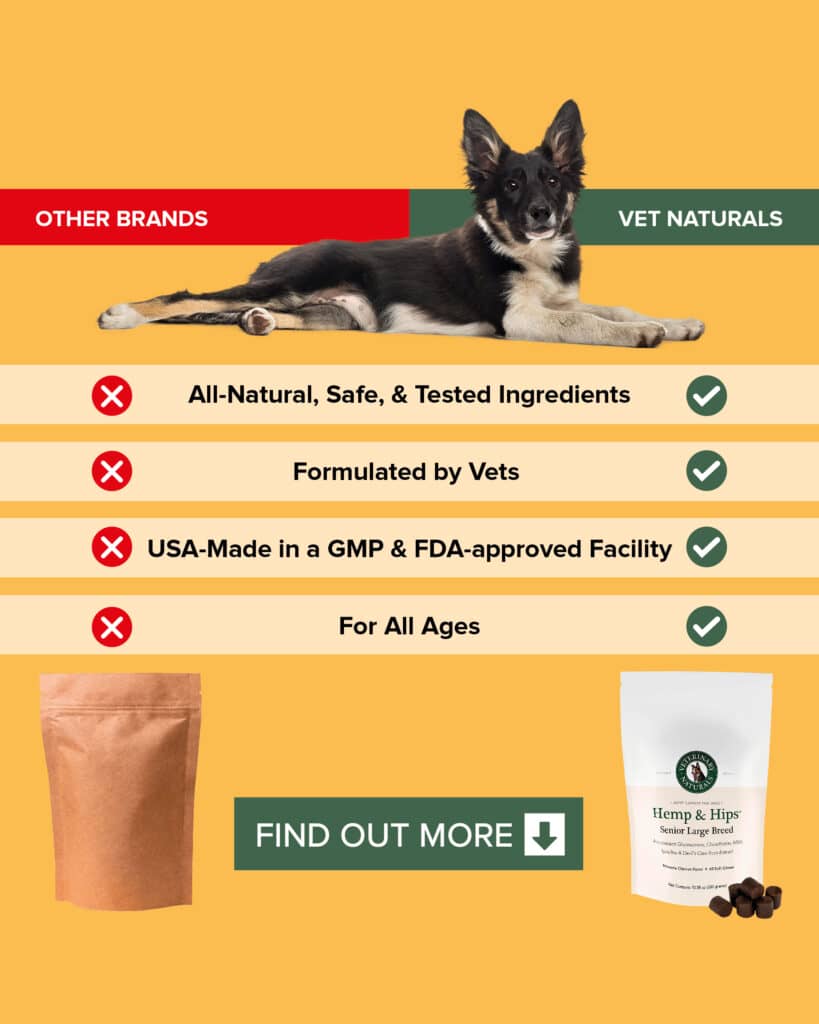 Hormones: Don't worry, your dog is not going through a hormonal change like puberty or menopause!  Rather he might have an imbalance.  He might not be producing enough thyroid or maybe he is putting out too much cortisol.
Pain: Maybe a vet visit is in order, your dog could be in pain.  If he is chewing or licking one spot, he could be experiencing arthritic pain.
Parasites: This is one of the more common reasons dogs lick a certain spot.  Mites are microscopic and you won't see them with the naked eye, unlike ticks, or fleas.  If it's fleas you are trying to eliminate, you need to also wash your dog's bedding and give him a full flea bath.  Your vet can also give you a pill that will kill the eggs and stop an infestation.  One thing my aunt (a vet tech) recommended was to give the monthly flea treatment every 3 weeks for a couple months before going back to every 4 weeks.
Related:Flea and Tick Home Remedies – Only use Them if you Want Fleas
You can try a bitter spray to help deter the licking and chewing.  Just be sure he does not have any open wounds before you spray!  You don't want to create more issues.  If the problem persists, always consult your vet.  Especially when changing his diet.
Have you ever dealt with your dog chewing his fur before?  What seemed to work him?  Share with us what worked for your dog!