Both the Lagotto Romagnolo and Labradoodle make excellent family companions. Intelligent, personable dogs, the Lagotto Romagnolo and Labradoodle are both wonderful companion dogs. Let's take a look at the characteristics of these two breeds.
Lagotto Romagnolo and Labradoodle Comparison
The Lagotto Romagnolo and Labradoodle have less in common than you'd think, aside from their personalities.
Origin
The Lagotto Romagnolo is a long-established breed with its roots in the Romagna region of Italy. Literally "lake dog from Romagna", the Lagotto was bred as a water retrieving gun dog.
The Labradoodle is a Labrador Retriever/Poodle crossbreed currently unrecognized by the AKC. The first incarnations of the Labradoodle were in 1955 but did not gain popularity until 1988 when they began being used as hypoallergenic guide dogs.
Although Labradoodles were bred to be hypoallergenic, this breed is still a work in progress, and not all of them are. The definition of a hypoallergenic dog is one that doesn't shed, and some Labradoodles do shed, if not as much as other breeds.
Temperament
This is the area, along with energy level, where the Lagotto Romagnolo and Labradoodle are quite similar. Both breeds are highly intelligent, and they love their people. They do well with all members of the family, both large and small, and they get along well with other animals when properly socialized. Their eagerness to please the masters, coupled with their intelligence makes them easy to train. And their affectionate natures make them perfect for a family situation.
Due to its Labrador Retriever side, be aware that, while the Labradoodle will love any children in the house, it's goofy nature will mean that play time supervision is required. It's also worth mentioning that while the Labradoodle is generally a happy-go-lucky breed, because of their continual evolution and changing of breeding techniques, there can be aberrations of temperament. Be vigilant when choosing a puppy. Don't pick one that's overly aggressive OR submissive.
Energy Level
This is another area where the Lagotto Romagnolo and Labradoodle are very similar. Both breeds have strong hunting roots and consequently have high energy levels. These dogs require adequate exercise. The first choice for these guys is a fenced in yard where they have the freedom to run and romp. In the absence of a fenced yard, multiple walks will be required to keep their energy to a manageable level.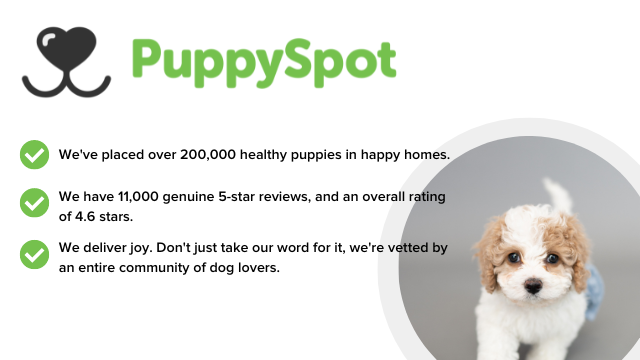 Appearance
The Lagotto Romagnolo is a medium sized dog topping out at around 35 pounds. It has a very thick, curly waterproof coat that should not be trimmed.
Because the Labradoodle breed still hasn't been completely hammered out, their size – on the larger side and topping out at around 60 to 70 pounds – is about the only thing that's constant. Labradoodles can have a wiry or soft coat that may be straight, wavy, or curly. Some don't shed while others will shed, if not as much as other breeds.
Health
Because of its long breeding history and attention to detail, the Lagotto Romagnolo is a generally healthy breed, with only a few breed-specific issues. Specifically there are three issues associated with the breed, however good breeding has rendered one of them rare and the other two almost non-existent.
Hip Dysplasia – A condition in which the ball of the femur doesn't seat properly within the socket of the hip. In minor cases, it results in early onset arthritis. In major cases, surgery may be required to fix the problem. This isn't a major concern with proper breeding lineage.
Benign Juvenile Epilepsy – A condition in which puppies experience seizures that resolve before adulthood. Reputable breeders will only breed dogs that have tested JE clear.
Cerebral Anomaly – An umbrella term encompassing any abnormality in the brain. As with Benign Juvenile Epilepsy, reputable breeders only breed dogs with no history of the disorder in their lineage.
As a cross and, as yet, unrefined breed, the Labradoodle can suffer from the breed specific issues of both the Labrador Retriever and the Poodle. Also, the breed has been found to have the unfortunate unintended consequence of having a higher rate of allergies.
Allergies – Both environmental and food allergies are unfortunately common to the breed.
Hip Dysplasia
Elbow Dysplasia – A similar condition to hip dysplasia occurring in the elbow.
Luxating Patella – Also called floating patella. A disorder in which the kneecap doesn't stay in place.
Progressive Retinal Atrophy –  A degenerative condition of the retina resulting in blindness.
Cataracts – Clouding of the eye's lens.
Exercise Induced Collapse – Syndrome causing hyperthermia, weakness, collapse, and disorientation after exercise.
Addison's Disease – Insufficient production of glucocorticoid and mineralocorticoid in the adrenal glands.
Gastric Dilatation Volvulus – Commonly known as twisting of the stomach due to bloat, a condition in which excess gas causes the stomach to expand. Many vets recommend stomach tacking at the time of spay or neuter to prevent twisting of the stomach in cases of bloat.
Lagotto Romagnolo and Labradoodle – High Energy Love Bugs
While they are different on many fronts, both the Lagotto Romagnolo and the Labradoodle are the same where it counts. They have wonderful temperaments. Both breeds are highly intelligent, loyal, and love their families, and with proper socialization, they'll be great with other people and animals, as well.
Both the Lagotto Romagnolo and Labradoodle make excellent family dogs. Just be conscious of the fact that both breeds is high energy, so they need lots of exercises.
Remember, if you think either of these dogs is a great fit for you, think adoption first! There are plenty breed-specific rescues out there with dogs waiting for forever homes.
Do you have a Lagotto Romagnolo or a Labradoodle? Share your thoughts on either breed in the comments!