The Lagotto Romagnolo is an excellent working and companion hypoallergenic dog. With equal parts intelligence, energy, and affection, they make wonderful additions to any family. If you're purchasing a Lagotto Romagnolo, it's very important to do your research on breeders.
Lagotto Romagnolo – Breeding Matters
Of course, no matter what breed you may be thinking of getting, breeding matters. In the case of the Lagotto Romagnolo, it's critical because you don't want them to have any of the issues associated with poor breeding.
The Lagotto Romagnolo is a medium sized hypoallergenic dog breed, but one of the issues they face if improperly bred is hip dysplasia. This is a disorder of the hips in which the ball of the femur doesn't seat properly into the socket of the hip. It's a genetic defect that can lead to early onset of arthritis, and in severe cases, lameness. It can be repaired in some instances, but it is exceedingly costly for you and equally as painful for them.
Another condition that can be found in poorly bred dogs of this breed is Benign Juvenile Epilepsy. This is an idiopathic (unknown cause) disorder in which puppies will began having seizures at 5 to 9 weeks, usually resolving at around 8 to 13 weeks of age. A short duration like this may have you thinking it's not so bad, however, in between the seizures, many dogs show signs of neurological disease as well.
The final disorder associated with poor breeding in the Lagotto Romagnolo is a cerebral anomaly. This is an umbrella term covering any disorder in the brain and can often coincide with Benign Juvenile Epilepsy.
This is why proper breeding is so important. Hip Dysplasia, along with Benign Juvenile Epilepsy and Cerebral Anomaly, although associated with the Lagotto Romagnolo, are rarely seen in these dogs if they come from a good breeding line.
What to Look for in a Breeder
First and foremost, you need a good breeder. Proper breeding ensures that your Lagotto Romagnolo will be far less likely to have any of the health issues we just discussed. Finding an excellent breeder is the key to ensuring that your pooch is happy and healthy in the long run.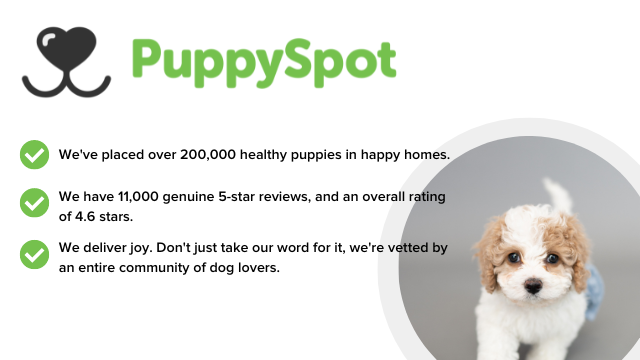 Research
Do your research. Begin by creating a pool of each and every Lagotto Romagnolo breeder within your desired distance. After that, look for reviews. The internet is great for this. While all of the breeders you find may not have websites, it's a good bet that all of them have been rated somewhere online. So pull up Google and see what's what.
Location
A good breeder will allow you to visit them. While you're there, look at things like how clean the home or breeding facility is. Are the dogs allowed to run around? Do they appear clean, healthy, and happy? Are they confined to cages? Is it smelly or fresh?
If you go to visit a breeder, and the place smells or has lots of dogs in cages, steer clear. You are looking at a puppy mill. In addition to steering clear, contact the authorities, because what they're doing is animal cruelty.
If, however, you visit a breeder, and their animals seem healthy and happy with plenty of rooms to run and play, you could have a winner.
Papers
When you're paying a visit to any of the Lagotto Romagnolo breeders you've selected, as to see papers on the dogs they have there. A good breeder will have papers certifying that their dogs have been genetically tested for the causes of Benign Juvenile Epilepsy and Cerebral Anomaly, as well as having no history of hip dysplasia. If the breeder has no papers or seems hedgy about letting you see papers, run the other way.
Lagotto Romagnolo – Due Diligence = A Healthy, Happy Pooch
The Lagotto Romagnolo is an excellent family dog. They have a personality brimming with affection, intelligence, and loyalty. They are also highly intelligent and easy to train. With such an excellent breed, all it takes is a little homework and research to ensure that you have a high likelihood of bringing home a Lagotto Romagnolo puppy which will be happy and healthy for the duration of its life.
Do you have a Lagotto Romagnolo? How did you find your pup? Tell us in the comments!
Photo Credit: By Rdo01 (Ralf Ostermann) [CC BY-SA 3.0 or GFDL], via Wikimedia Commons