If you're looking for some special dog lover gifts for him, then you're in the right place.
We so often share dog mom gift ideas that we thought it was time for dads to have a turn!
Whether you're on the hunt for the perfect stocking stuffer for Christmas or a great birthday gift, we've got you covered!
Let's dive in!
Christmas-Themed Dog Lover Gifts for Him
All of these ideas are just perfect for wrapping up and putting under the Christmas tree (or in his stocking!).
1. Dog-Themed Blanket
With the cold settling in and the holidays right around the corner, it's time to prepare with the cutest and fluffiest blankets around.
This particular one is ideal for a dog lover, without being too "cutesy."
It's got an adorable print, and he will stay cuddled up with his pup for quite some time.
2. Wine Glasses
The message on these glasses is quite accurate.
Dogs are a big part of our lives, and just because they can't drink some wine with us, it doesn't mean that we're drinking alone.
Get some for your dog-loving friend, and maybe have a drink together!
3. Dog Lover Christmas T-Shirt
If your favorite guy is a Great Dane lover, he definitely needs this fun holiday t-shirt!
It comes in 10 different colors and sizes up to 3XL.
Even if he doesn't happen to have a Great Dane, it's still a super fun idea!
4. Personalized Tree Ornament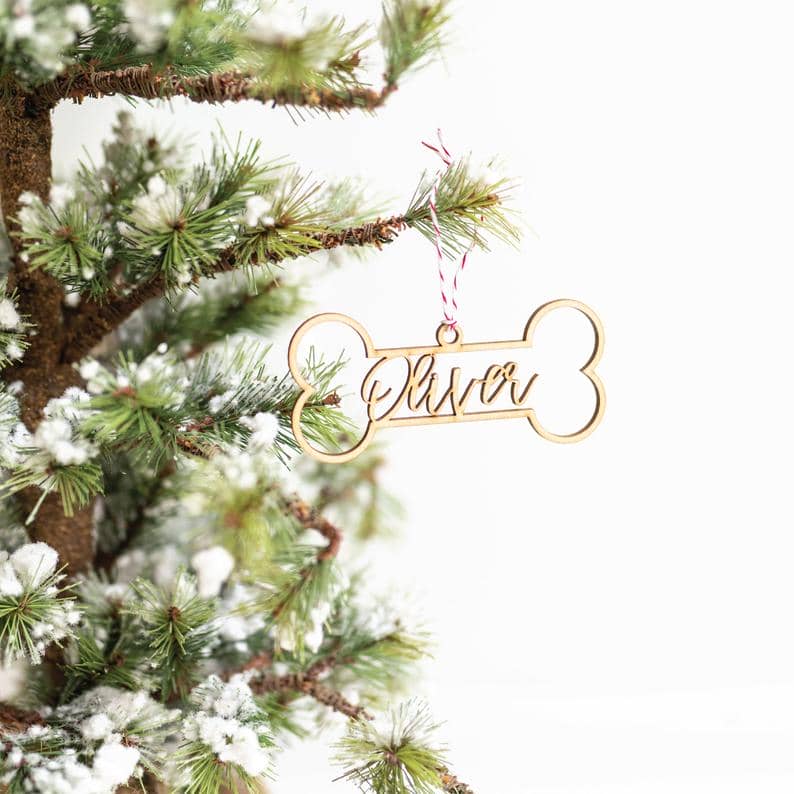 You can never have too many tree ornaments, so this may just be the perfect gift for your dog-loving friend or partner.
Customize it with the pup's name, choose the size you want, and prepare for an awesome Christmas day.

5. Custom Dog Socks
Any dog lover's dream is to take his pup around everywhere.
However, that's not always possible.
The good news is that you can always get one of these pairs of socks for him, and personalize them with his dog's face.
His face when he receives the gift is going to be priceless.
Dog Lover Gifts for Him
While some of the above gifts are great for year round, all of the five below are totally non-holiday-specific.
So, give them to him on his birthday, Father's Day, and more!
1. Funny Dogfather T-Shirt
I've seen a lot of really cute dog lover t-shirts for women, but our guys often get left out.
This one is absolutely hilarious, though, and so perfect for any dog dad who loves that classic movie, The Godfather.
It only comes in black, but offers sizes all the way up to 3XL.
2. Dog-Themed Silicone Molds
These molds are technically made for dog treats, but they can also be used as ice molds to make cute drinks.
If your friend likes cooking, bartending, or both, then try getting these for him!
3. Bone Shaped Basket
Having all your dog's toys and blankets around may not be fun, so every dog lover will appreciate this basket.
The cute part, is that almost any dog can be trained to open it and get his favorite toy, so it's a challenge for everyone!
4. Custom Pet Portrait Puzzle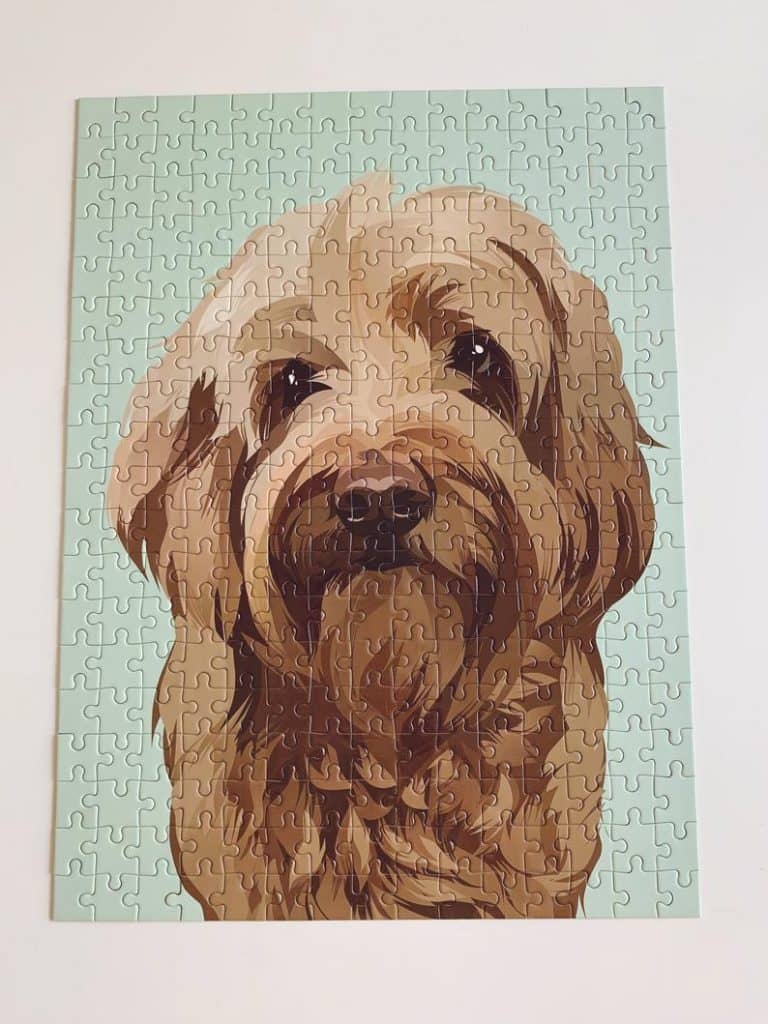 This is one of the gifts I've been meaning to get for myself for a long time now.
It's super cute, and when you finally finish the puzzle, you'll have a huge wall decoration with your dog!

5. Magnetic Wine Glass Charms
Do you know at the parties when no one can remember which glass is whose?
Well, these adorable wine glass charms can be a great gift for a party guy. Everyone will know where his glass is, and it's a nice accessory to have.
I'm hoping these 10 dog lover gifts for him will really help you get something impressive.
Grab just one, or buy a few and make a whole dog lover gift basket for him!
What are your favorite dog lover gifts for him? Share below!
Last update on 2021-08-19 / Affiliate links / Images from Amazon Product Advertising API