If you're looking for the perfect gift for the special dog-loving woman in your life, don't miss these fun Valentine's Day dog mom gift ideas!
They're all so meaningful and fun…just like her!
Give her these gifts from yourself, or even better, from the dog!
Don't worry, you'll still get the credit. 😀
Check out this fabulous list of Valentine's Day dog mom gift ideas.
Related: 10 Crazy Cute Dog Mom PopSockets That Will Make You Smile
10 Valentine's Day Dog Mom Gift Ideas
This post contains affiliate links. If you make a purchase through these links, we earn a small commission at no extra charge to you.
Quick notes:
Some of these Valentine's Day dog mom gift ideas are available in both our store and on Amazon.
The red "Buy Now" button will take you to our store, where you can get FREE SHIPPING on all orders $50+
If you prefer Amazon, just click on the Amazon ad right below it! 😀
1. Super Cute Dog Paws Print & Heart Coffee Mug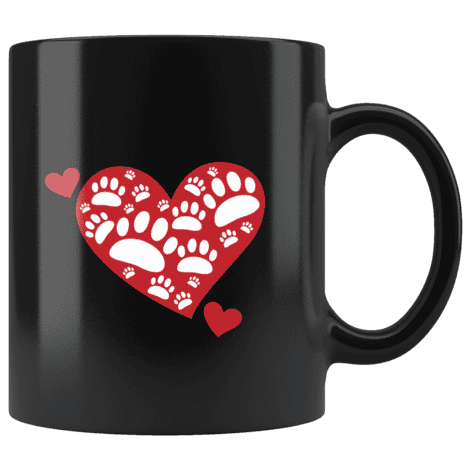 This is one of my favorite dog mom mugs for gifting!
The hearts make it a great Valentine's Day gift, but it's neutral enough to use all year round.

2.  Proud Pitbull Parent shirt
If mom is a proud pitbull parent, she'll love the opportunity to tell the world with this cute t-shirt!
This one is available on Redbubble  and our store! Check out our full line at Redbubble while you're there.

3. I Love my Deaf Dog Mug
This is a very cute way to celebrate your love of your partner and their deaf dog.

4. Dog Mom Life is Ruff Funny Dog Mug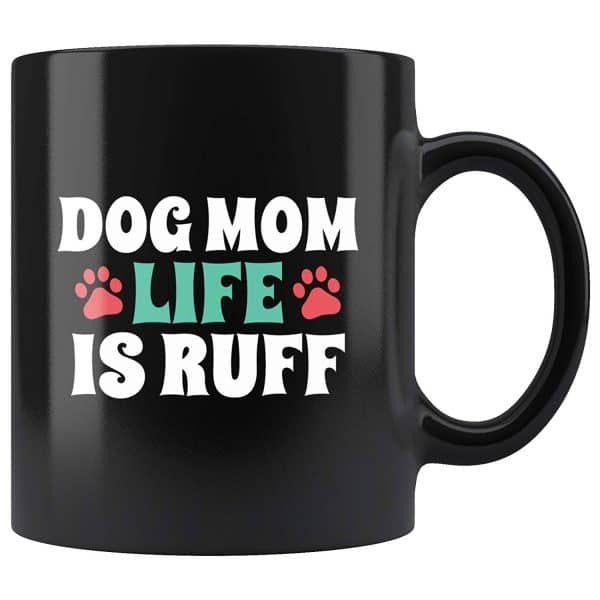 This colorful and funny dog mug definitely makes life a little less "rough" and a little more "ruff!" So cute, right?



5. My Dog is my Valentine T-Shirt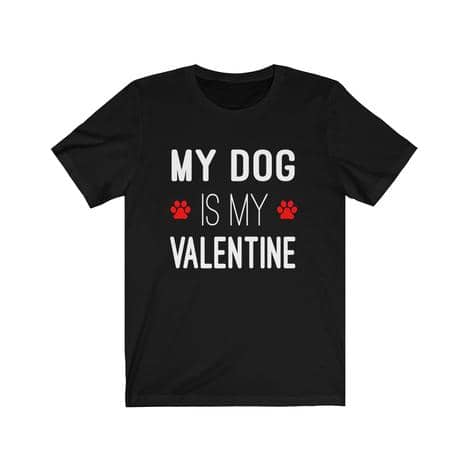 Another adorable shirt that says "My Dog is my Valentine," this one is perfect for moms who prefer a simpler design.

6. Heart with Dogs T-Shirt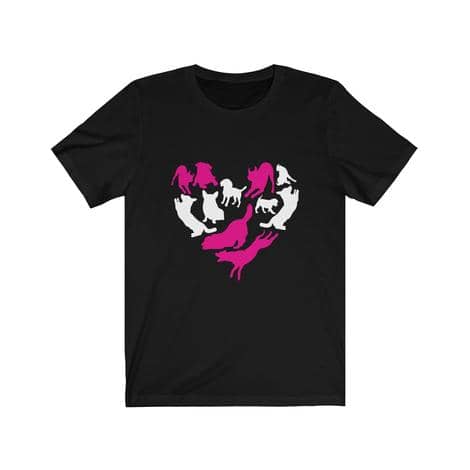 This t-shirt is just beautiful with the pink and white dog heart popping out on that black t-shirt.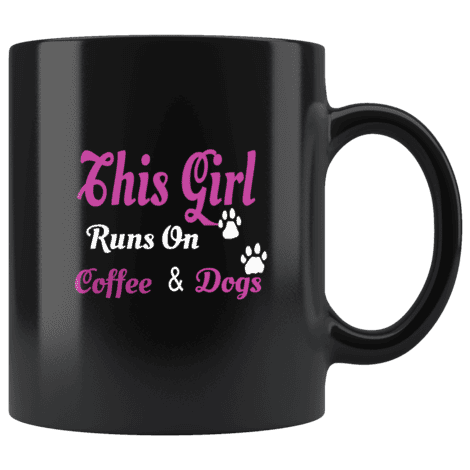 If, much like me, mom runs on coffee and her love for her dogs, this is the perfect mug for her!

8. Best Dog Mom Ever Mug
Let your love know that you see them as the best dog mom ever with this mug.
It's part of our new accent coffee mug collection, so you can choose her favorite color for the handle!

9. My Dog is my Valentine T-Shirt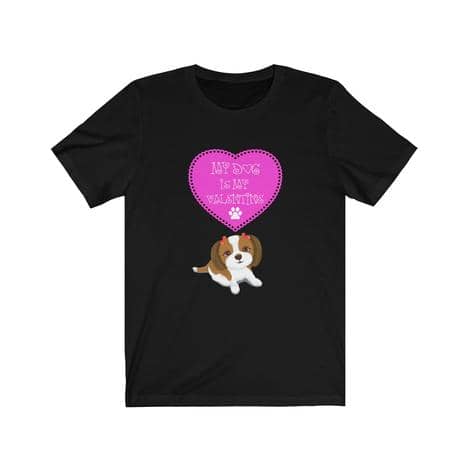 The best dog mom Valentine's Day gift for any single dog mom this year.

10. I Just want to be A Stay At Home Dog Mom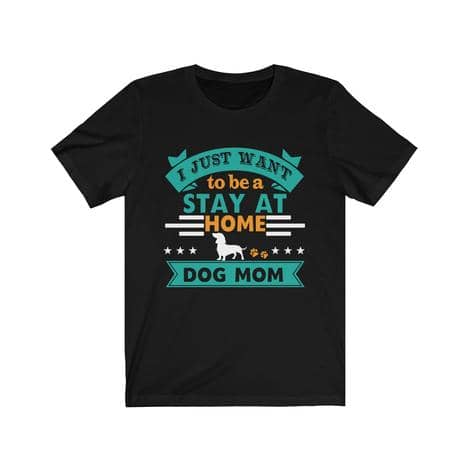 This is such an adorable t-shirt to give to that special Dog mom in your life, especially if she's a WAHM or a SAHM!

Having a hard time deciding on just one? Remember, if you buy from our shop, you can free shipping on order $50 and up! Grab yourself a couple of them!
Don't forget to check out all the other fun dog mom gifts too!
Which one of these 10 Valentine's Day dog mom gifts do you like the best? Comment below!