With the holiday season quickly approaching, now is the time to start talking about the best dog toys of 2016! After all, Fido deserves to find a special surprise under the tree too, doesn't he? Even if you aren't planning to buy special holiday gifts for your dog, every pup deserves to have a fun new toy every now and then. It keeps them interested and engaged in active playtime. Toys are also great training tools! Check out our picks for the top 5 best dog toys of 2016!
Best Dog Toys of 2016
Affiliate links included below. Thanks for your support!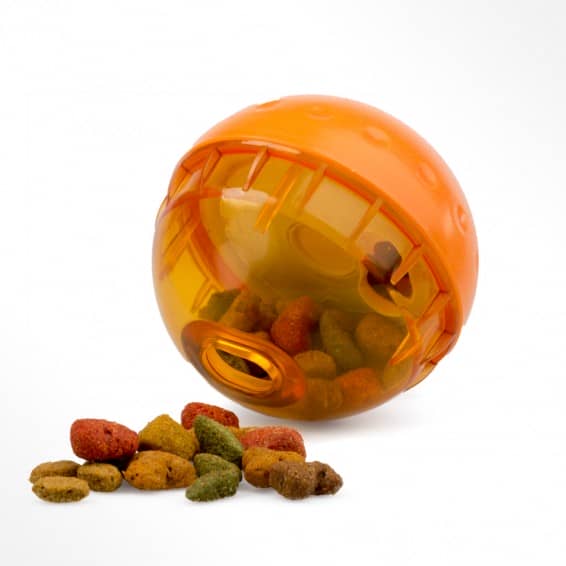 Our Pets Smarter Interactive IQ Treat Ball
– This cool interactive toy comes in orange or blue and you fill the ball with your dog's favorite treats. The treat-dispensing ball has different learning levels that you can adjust, so you can determine how hard or not-so-hard your dog has to work to get to the tasty treats. Want to fill it with homemade goodies? Check out our beef stew flavored training treats recipe! They'll fit just perfect into the ball!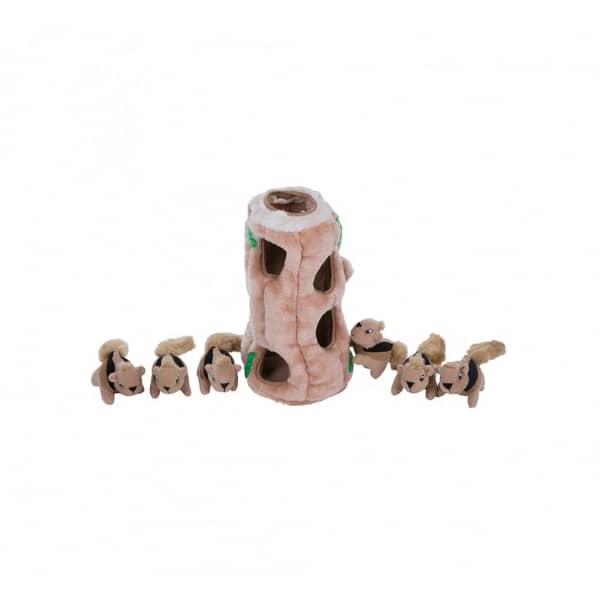 Outward Hound Hide-A-Squirrel Dog Toy
– This fun toy will allow your dog to enjoy their favorite outdoor activity- chasing squirrels, but in an indoor environment. It comes in 4 different sizes- the junior, large and jumbo sizes have 3 squirrels while the ginormous size has 6 squirrels. The squirrels also come with a soft tree trunk that you can stuff the squeaky squirrels in and watch your dog pull each of them out. I have to say, this is probably my favorite on this list! Aren't those little squirrels just adorable?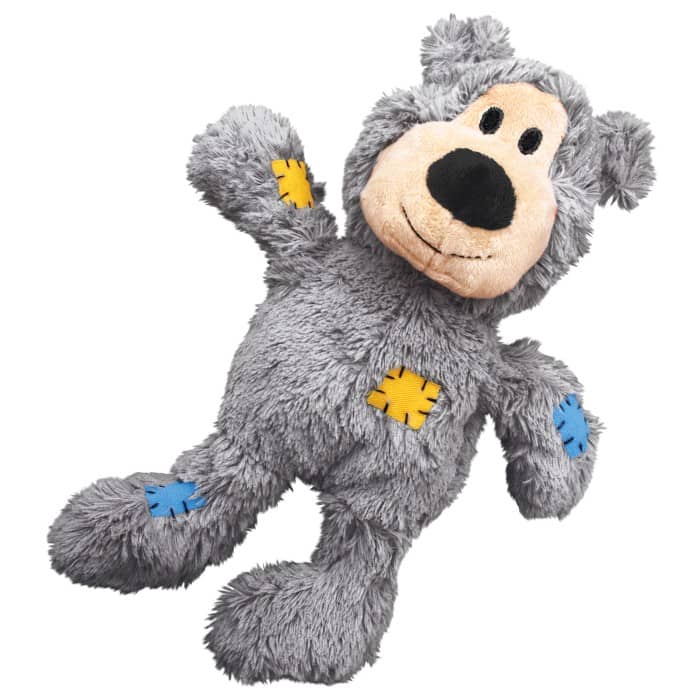 Kong Wild Knots Bears Durable Dog Toy
– Wild Knots bears are soft and cuddly on the outside but also strong and durable inside. This dog toy comes in 4 different sizes- extra small/small, small/medium, medium/large and extra-large. Okay, so I take it back, maybe this guy is my favorite! I kind of want to give him a cuddle myself! I had no idea hat Kong made stuffed animals, did you?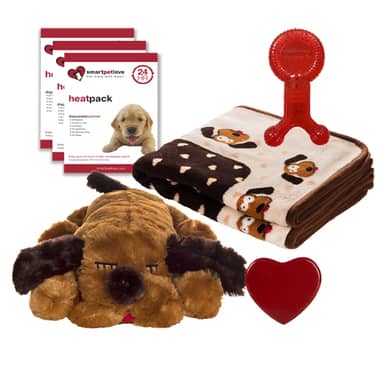 Smart Pet Love Snuggle Puppy Behavioral Aid Toy
– With this behavioral aid toy, you can choose from the Brown Mutt Snuggle Puppy, the Golden Snuggle Puppy, It's a Girl Snuggle Puppy, It's a Boy Snuggle Puppy and Black Lab Snuggle Puppy. This furry toy is ideal for puppies because Snuggle Puppy recreates a puppy's intimacy with their mother, creating physical warmth and appealing to their natural instincts. I'm also thinking this would be pretty neat for a young child! Yes, yes, I know it's a dog toy but it's still super cute for kids too, don't you agree?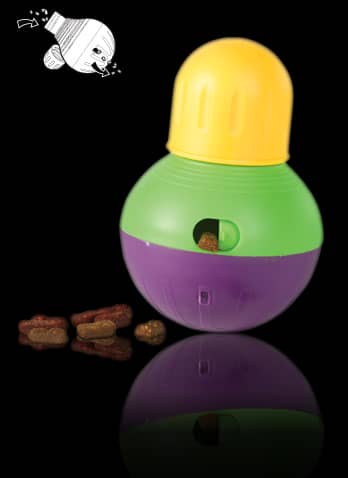 Star Mark Bob-A-Lot Interactive Dog Toy– This fun interactive dog toy holds an array of your dog's favorite treats. It comes in sizes small and large. The toy can be customized according to the difficulty level. The base of the interactive toy won't slip and easily tilts. I love that it's designed to hold smaller treats. That way, even if your dog does manage to master it pretty fast, he's not going to fill up on a ton of giant-sized morsels super fast.
These are just a few of our picks for the best dog toys of 2016. There are so many clever and fun offerings out there for our canine companions! Share your picks in the comments!