If you're wondering about the Shar Pei Pitbull mix dog breed, you'll definitely want to read out complete guide.
We'll discuss all of the traits of the Pit Pei (or SharPit, as I like to call them) to help you decide if he's the dog for you.
From personality to health to trainability, we have a lot of ground to cover, so let's get started!
Get to know the Shar Pei golden retriever mix
What Dog Breed is the Shar Pei Pitbull Mix?
While mixes aren't technically breeds, the combo typically goes by the name Pit Pei or Sharpull.
I still like my suggestion of SharPit. Ooh, or PeiBull. That has a nice ring to it!
Whatever you want to call them, the mix is exactly what it sounds like. A Shar Pei combined with a Pitbull Terrier.
Before we can learn more about the combo, we should take a look at the individual breeds.
About the Shar Pei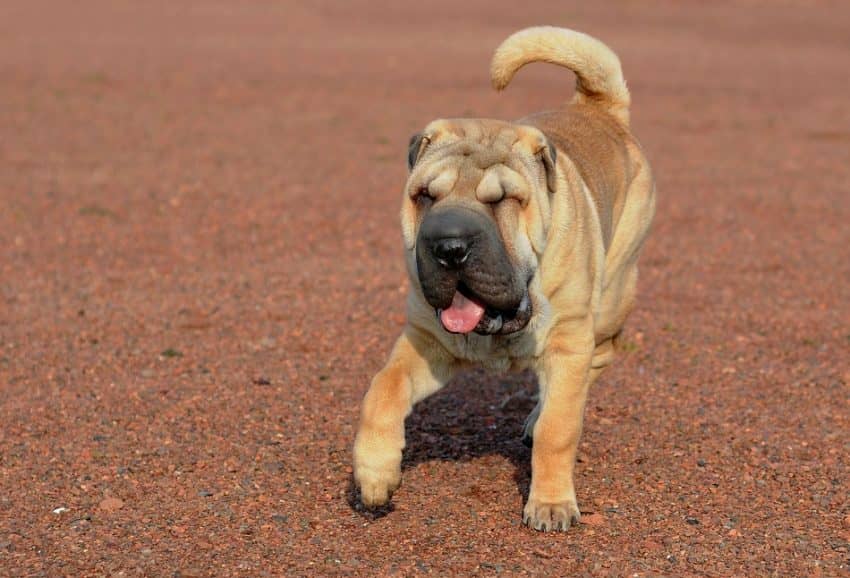 The ancient Chinese breed's name literally means "sand skin." No, it doesn't refer to his coloring. Shar Pei dogs have a sort of sandpaper-like coat.
He's thought to have originated in a tiny village in South China about 200 BCE, as statues from the Han Dynasty surfaced that bear a remarkable resemblance to the breed.
A member of the AKC "Non-Sporting Group," the Shar Pei is known for his loyalty, independence and overall and calm demeanor.
He's a solid and study medium-sized dog, weighing between 45-60 pounds and standing about 18-20 inches high. As usual, males are larger than females.
Let's take a quick look at a rundown of Shar Pei facts:
Ranks #64 (out of 191) in popularity, putting him towards the first half of the most popular dog breeds list.
He has a short hippo-like muzzle, a blue-black tongue, and deep-seated eyes.
His itty bitty ears sit high on top of his wrinkled head.
While typically calm, the Shar Pei won't back down from a perceived threat, making him a great watch dog.
His short coat only requires minimal grooming
He's loyal to his family but reserved with strangers
Shar Pei Training Concerns
Shar Pei dogs are incredibly smart and stubborn, a combination that can lead to disaster if they're not properly trained.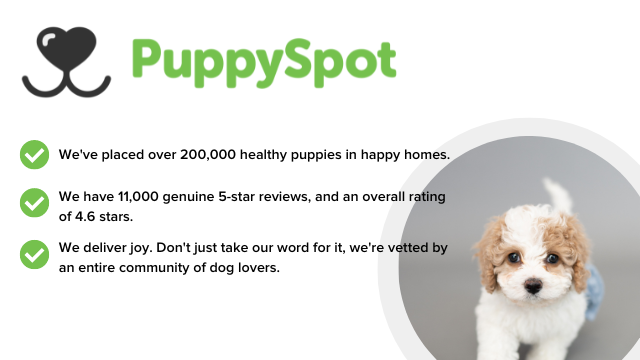 Early socialization is an absolute must with this breed, otherwise he'll dominate your entire house.
Shar Pei Health & Life Expectancy
As the AKC explains, the Shar Pei has some unique health concerns compared to other breeds.
His eyes in particular are prone to major disorders such as entropion, retinal dysplasia, and glaucoma.
Shar Pei dogs are also prone to breathing issues, heart problems, bone & muscle conditions, skin problems, and gastro issues.
Sadly, the Shar Pei's life expectancy is a bit shorter than many other medium dog breeds. He lives between 8-12 years.
About the Pitbull Terrier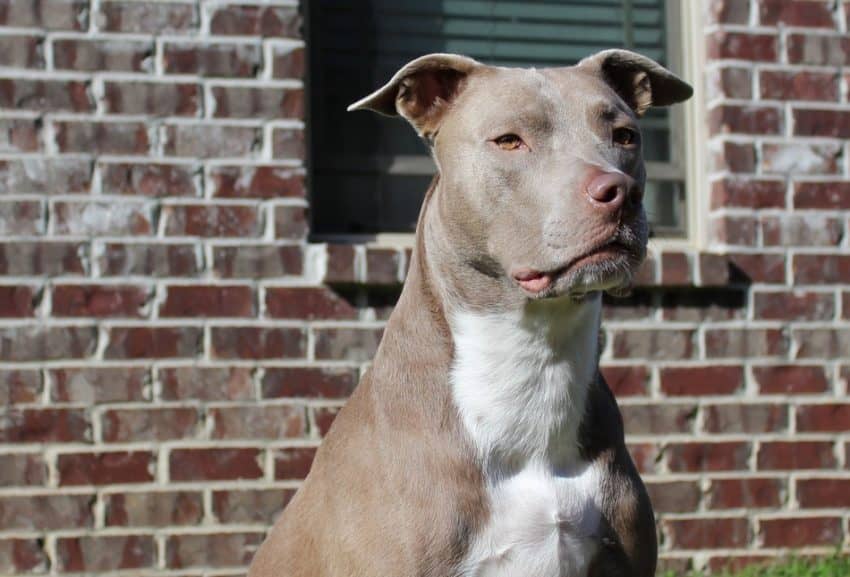 The Pitbull isn't actually an AKC-recognized breed, but rather a catch-all name for "bully breeds, including the American Staffordshire Terrier.
Since even pitbull "experts" and owners can't seem to agree on exactly what a pit bull is, we'll go with the traits from the AmStaff, as they're fairly consistent with all of the pits I've known.
Part of the Terrier group, the AmStaff ranks #85 on the most popular breeds list.
He's a stocky breed with powerful muscles, weighing between 55-70 pounds for males, and 40-55 for females. He stands about 17-19″ tall.
Let's take a quick look at a rundown of Pitbull facts:
Confident, smart, and good-natured
Loyal, protective, and courageous, they make fantastic guard dogs
He's well-known for his broad head and big smile, with big round eyes that gaze right into your soul
Their glossy coat can come in many different colors, from pure white to a dark blue-grey.
That coat is a breeze to keep clean, since it's short and stiff. A weekly brushing should do it!
He's an athletic breed, so he needs plenty of exercise.
This breed loves his family and doesn't do well when left outside alone for hours on end.
Pitbull Training Concerns
Pits are actually a breeze to train. They're people pleasers, so as long as you give them plenty of praise, they'll quickly learn to do what's expected of them.
However, given their (unearned) reputation, early socialization and obedience training are a must.
While that's true with any breed, people are still scared of pits, so you really want to present a meticulously well-behaved pup when out in public.
Pitbull Health & Life Expectancy
AmStaff dogs are fairly hearty and healthy, but there are a few things you'll want to watch out for. These include:
Skin and coat allergies
Hip problems
Cardiac disease
Cerebellar ataxia (affects the muscles)
The good news? Pits can live up to 16 years or longer. The average lifespan of the AmStaff, for example, is 12-16.
Now that we know about the two dogs that go into a Shar Pei Pitbull mix, let's put them together and see what happens!
Shar Pei Pitbull Mix Guide
When it comes to mixed breeds, you're basically rolling the dice in terms of which traits come through from each parent.
That said, these breeds do have a few things in common, so it's safe to say those traits will make an appearance. For the rest, we'll talk about potential traits.
TEMPERAMENT & TRAINING
Both the Shar Pei and the Pit are known for their loyalty, so it's safe to say that a combination of the two would be equally as dedicated to his family.
Each breed is also fairly independent, so expect to see a bit of that shine through.
Hopefully your Pit Pei will pick up the "people pleaser" gene from the pit to balance out the Shar Pei's stubborn streak.
Keep in mind that both breeds have "dominant" personalities, as in they can rule the roost without proper training and socialization.
Both the Pit & the Shar Pei can also be a bit aggressive when it comes to other animals, although the Shar Pei is a bit more so.
Again, early socialization and basic obedience training is an absolute must.
The good news, both breeds are incredibly smart, so as long as you take the right approach and make it rewarding, you shouldn't have any major training challenges.
APPEARANCE
Your Pit Pei could come out looking like a pit bull, a Shar Pei, or a mix of both.
He could have tiny ears on a powerful head or tall ears on a wrinkled noggin.
Both breeds have a similar average height and weight range, so it's safe to say he'll fall between 45-70 pounds, with males hitting the higher end than females.
As far as his coat goes, both breeds are known for their short fur, so don't expect a long-haired dog to come out of the combo.
Grooming will be easy regardless of which breed's gene pool wins the day.
HEALTH CONCERNS & LIFE EXPECTANCY
On the one hand we have a breed with unique health problems and a short lifespan.
On the other, a hearty breed with an average to longer life expectancy.
What do you get when you put them together?
Again, it's a dice roll, but mixed breeds tend to have a better chance of escaping their parents' major issues.
The only thing you can do is hope for the best and prepare for the worst.
Given the Shar Pei's wrinkly head and the pit's propensity for skin conditions, you definitely wouldn't go wrong by keeping a close eye on those folds.
If your Pit Pei inherits the Shar Pei's hippo snout, you'll also want to keep an eye out for breathing issues that are common in brachycephalic breeds.
If we average out the lifespans, we get 10-14 years.
Remember, if you start tossing other breeds into the combination (a Shar Pei Lab Pitbull mix is another common combo), you'll have to upgrade to a 20-sided dice!
SHAR PEI PITBULL MIX PUPPY FOR SALE
I am not a fan of telling people where to BUY dogs because there are so many waiting to be adopted in shelters, including Shar Pei Pitbull mixes.
That said, if you have your heart set on this combo and can't find one to rescue, you can look into local breeders.
Please, please, please, though, please do not buy from a puppy mill. We've all learned enough about them to know how to recognize one by now.
Still not sure what to look for? Here's a very simple bottom line tip
A reputable breeder will let you meet the parents, see living conditions, and provide you with references from actual people outside their social circle.
A puppy mill or unethical backyard breeder will act shady, try to meet you somewhere else, and use his best friend as his reference.
Do you have a Shar Pei pitbull mix? Share your thoughts & experiences below.