If you're wondering about the newest dog breeds recognized by the AKC, stick around! Below, I rounded up 10 breeds that made their way onto the registry within the last few years (including "full" and "foundation stock" recognition). Keep reading to check them out!
Newest Dog Breeds Recognized by the AKC
Did you know, though, that it takes A LOT to gain full AKC recognition? The process can take decades. Heck, the first dog below (the Mudi) existed for nearly a century before gaining full recognition! So, back in 1995, the AKC created the Foundation Stock Service to "assist the needs of rare breeds fanciers" in their journey to gaining full recognition.
Now mind you, breeders still need to jump quite a few hurdles to gain FSS recognition. Honestly, that's a good thing. There are too many unscrupulous people out there trying to create the next Instagram-sensation designer dog with very little care about the overall health and well-being of the breed they're creating. The AKC's strict rules typically keep people like that from gaining recognition.
That's a pretty simplified explanation of the difference between full and FSS recognition, I know. But hey, you came here to learn about the newest dog breeds recognized by the AKC, not get a thousand-word lecture on what it takes to earn that recognition, right? So, let's get started!
1. Mudi
Recognized by the AKC in 2022 (Full Recognition)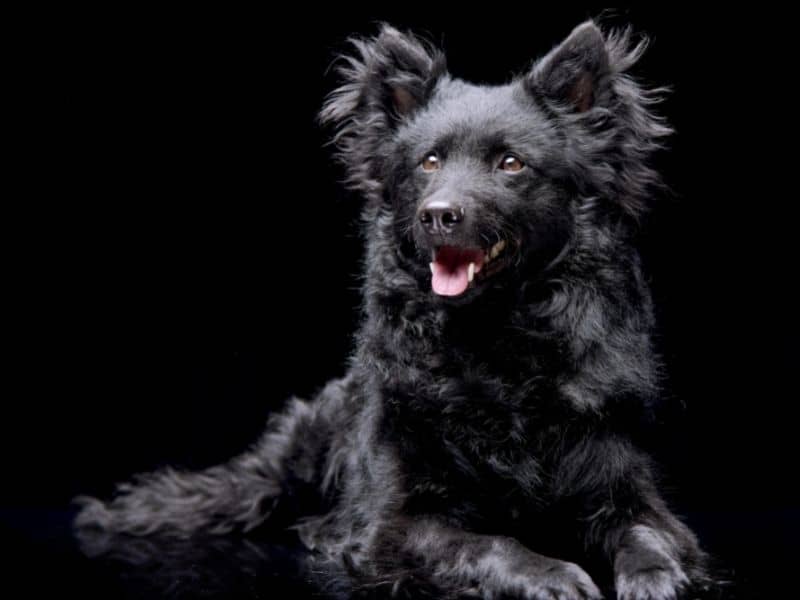 The Mudis are friendly, intelligent, agile, and versatile Hungarian farm dogs. They used to work the most stubborn livestock and were a loyal protector of property and family members without being overly aggressive.
The breed has been in existence since the 19th century, and they were created by crossing the Puli, Pumi, and German Spitz breeds.
2. Romanian Carpathian Shepherd
Recognized by the AKC in 2021 (Foundation Stock Recognition)
Romanian shepherds have used the Romanian Carpathian Shepherd Dog to defend the herds, guard the family or tourist cabins, and guardhouses and barns located in the Carpathian Mountains of Romania.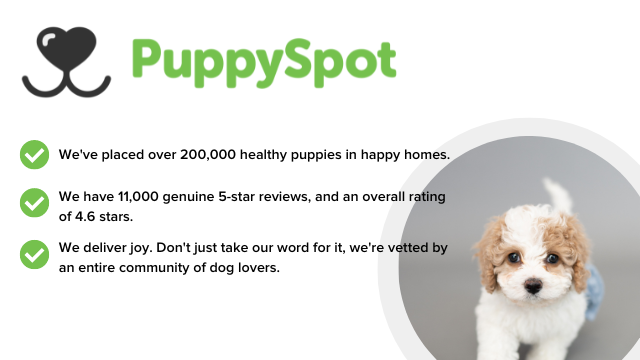 The Carpathians are large and strong, standing 30 inches at the shoulder and weighing more than 100 pounds. They are large, double-coated dogs; gray, quick, and powerful.
This breed is a dog of great courage and intelligence that makes a good guard dog and is devoted to its family. It is playful but also very protective of its master. The shepherd will listen to other family members but recognize one human as its ultimate master.
3. Russian Tsvetnaya Bolonka
Recognized by the AKC in 2022 (Misc Class)
Bolonkas is a member of the Bichon family, which almost went extinct during the Cold War. They were initially bred to be the ultimate house pet for apartment living. This is a sweet, loving, intelligent breed that's eager to please and rarely aggressive.
These hypoallergenic dogs also have a great sense of humor and an uncanny ability to understand human speech. The breed is fiercely loyal to its family, especially children. They are relatively independent and should be socialized with people when they are young.
4. Barbet
Recognized by the AKC in 2020 (Full Recognition)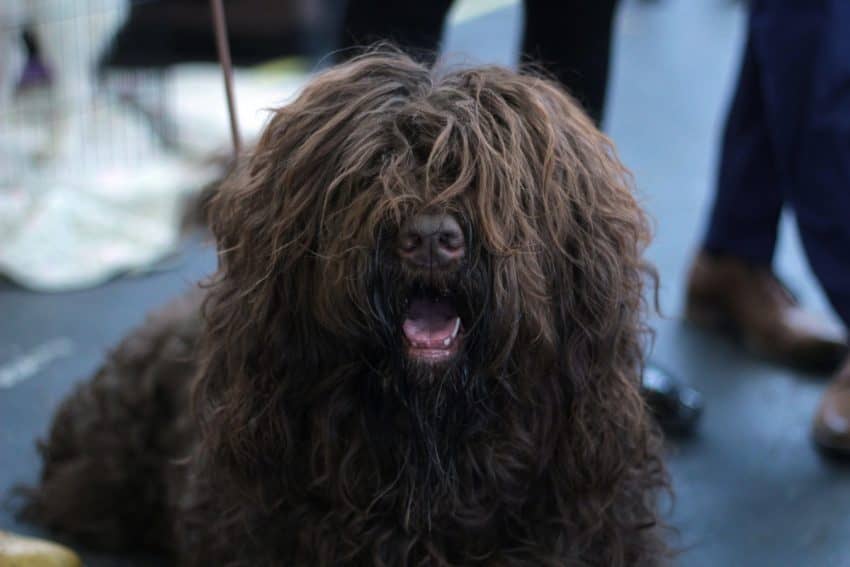 The Barbets are a breed of rustic dog native to France, and it came as a generic term for a dog with a long, curly, woolly coat. This medium-size dog, a balanced breed, appears in artwork dating back to the 16th century.
Their coats require regular grooming to prevent matting, which can cause the birds to lose tufts of hair-like tumbleweeds. The fur is various black, gray, brown, or fawn with white markings.
The breed's males stand 58–65 cm (23–26 in) tall, while females stand 53–61 cm (21–24 in). Barbets are very smart and love to learn new things quickly. This dog is characterized by a cheerful disposition, social and loyal.
5. Biewer Terrier
Recognized by the AKC in 2021 (Full Recognition)
The Biewer Terriers are a rare dog resulting from a recessive piebald gene in two Yorkshire Terriers. These dogs originated in Hunstruck, Germany, on January 20th, 1984.
They have a piebald coat pattern, meaning they have irregular patches of white fur on their chests, legs, and undersides. Their faces usually have black and tan markings. The Biewer Terrier is an amiable family dog that is often easy to please.
Many Biewers are happy-go-lucky dogs, always smiling when asked if they are happy. They are small dogs, but very hearty and athletic. They're also excellent vermin hunters, alert but not constant at barking, and have a childlike attitude.
6. Belgian Laekenois
Recognized by the AKC in 2020 (Full Recognition)
 The Laekenois is a Belgian herding dog originating in that country centuries ago. The breed served as guardian of livestock, especially cattle and sheep. At the same time, the breed developed a close relationship with its family.
This strong and sturdy dog is distinguished from his brethren by a rough, tousled coat that comes in shades of red, fawn, or grayish tones. The blackening around the muzzle points up the expression of keen watchfulness shining from the dark almond-shaped eyes.
The Laekenois is bright, alert, and brave. He's devoted to his family and property.
7. Alaskan Klee Kai
Recognized by the AKC in 2020 (Foundation Stock Service)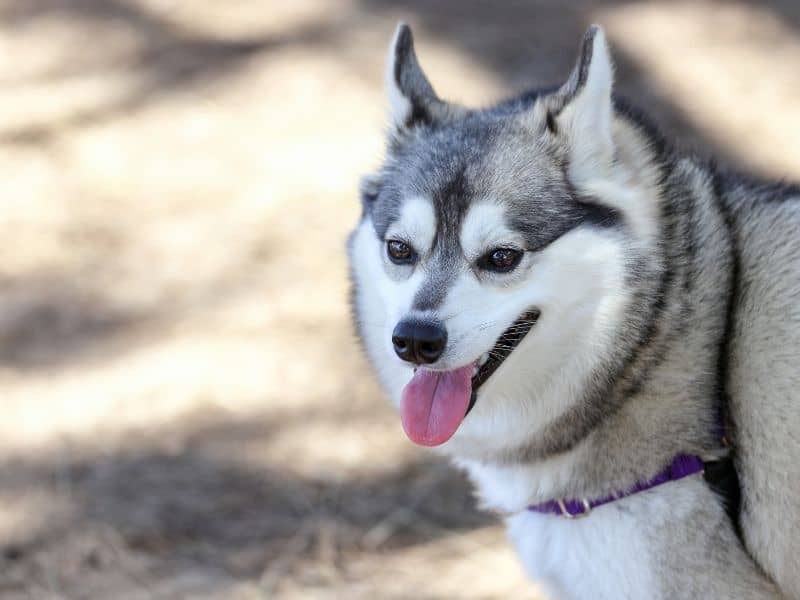 The Alaskan Klee Kai, also known as the "Alaskan husky," was developed in the early 1970s by Linda Spurlin in Wasilla, Alaska. She discovered an undersized Alaskan husky and fell in love with it, deciding it would be the ideal companion.
This dog has a wedge-shaped head, erect triangle-shaped ears, a well-furred double coat in three symmetrical contrasting color varieties, and a loosely curled tail.
They are small-sized companion dog that is alert, energetic, and curious. Its mysterious nature makes it most comfortable with people who have become familiar with it.
8. Azawakh
Recognized by the AKC 2019 (Foundation Stock Service)
The Azawakh is a tall and elegant sighthound who comes from the countries of Burkina Faso, Mali, and Niger. Like all sighthounds, the breed is a passionate and consummate hunter.
Azawakhs have short, fine coats that can come in various colors. They are red, clear sand to fawn, brindled, parti-color (which may be predominantly white), blue, and black with brown markings on their faces and legs.
Some dogs may feature black mask-like features on their heads and white markings on their tails. They are affectionate, playful, and gentle. For a hundred years, these dogs have been the companions of nomads in South Sahara.
9. Nederlandse Kooikerhondje
Recognized by the AKC in 2018 (Foundation Stock Service)
 The Nederlandse Kooikerhondje is an ancient dog breed dating back to the late Middle Ages. Who frequently used it in the Netherlands to hunt ducks trapped in artificial ponds called "eendenkooi," invented before gunpowder.
Thanks to its large, black-tipped ears and the richly feathered tail it wags proudly, this dog is instantly recognizable. Its all-weather coat of white with red patches makes it a sporty little fellow. Also, this dog is a happy, quick, agile dog with a good nature.
He is faithful, relaxed, and friendly in the home. Outdoors, he is hardworking and enthusiastic if he has enough exercise and activity. This breed is believed to be the ancestors of the Nova Scotia Duck Rolling Retriever.
10. Grand Basset Griffon Vendéen
Recognized by the AKC in 2018 (Foundation Stock Service)
 The Griffon Vendéen, descended from the ancient bloodlines of the Grand Griffon Bleu de Gascogne and the Petit Bleu de Gascogne, has been bred for over 400 years to become the four French griffon breeds of today: the Grand Griffon Vendéen, Briquet Griffon Vendéen, Grand Basset Griffon Vendéen and the Petit Basset Griffon Vendéen.
He's a sweet-faced, long-eared fellow with a shaggy coat and 'stache' and looks like a worldly Frenchman. He's a rugged, sturdily built bruiser who's deceptively quick and light-footed.
This breed is a playful dog with a high energy level, medium trainability, and intelligence. They tend to bark a lot. They also hunt in packs like Beagles and Foxhounds.
Conclusion
The AKC has been around for 146 years (since 1876). In that time, only 197 breeds received full recognition. If that doesn't tell you how much work goes into gaining accreditation, perhaps this will: I was originally going to write about the newest dog breeds recognized by the AKC since 2020…but the list was way too short! 😀
It's a good thing, though, in my opinion. Many potential dog owners rely on AKC information not only to learn about a dog that they're interested in but also to find reputable breeders. Dogs are living, breathing, thinking, and feeling beings, not designer purses or cars. So, the AKC should make it hard.
As always, I strongly urge you to adopt before you shop. Even if you have your heart set on a specific dog, you can often find one that needs a home in a local shelter or breed-centric rescue group. If you do decide to buy a dog, though, look for AKC-registered breeders.
What do you think about these newest dog breeds? Do you have one of them? Share your thoughts below!