Looking for the best dog lover gifts for her?
Whether you're doing a little holiday shopping or need a great birthday gift, we've got you covered!
Take a look at what we prepared, and choose something terrific!
You may also love: 10 Perfect Personalized Gifts For Dog Lovers
Christmas Dog Lover Gifts For Her
Let's start with some dog lover gifts for her that are just perfect for the holiday season!
Some are totally covered in Christmassy cheer, while others make amazing stocking stuffers.
FYI, this post contains affiliate links. If you make a purchase through these links, we earn a small commission at no extra charge to you. 
1. Dog-Themed Socks
People started appreciating socks more and more, and any dog lover will be more than happy to receive one of these pairs for themselves.
These ones are available on Amazon and have about 17 variations to choose from.
 They make perfect stocking stuffers!
2. Dog Lover's Hoodie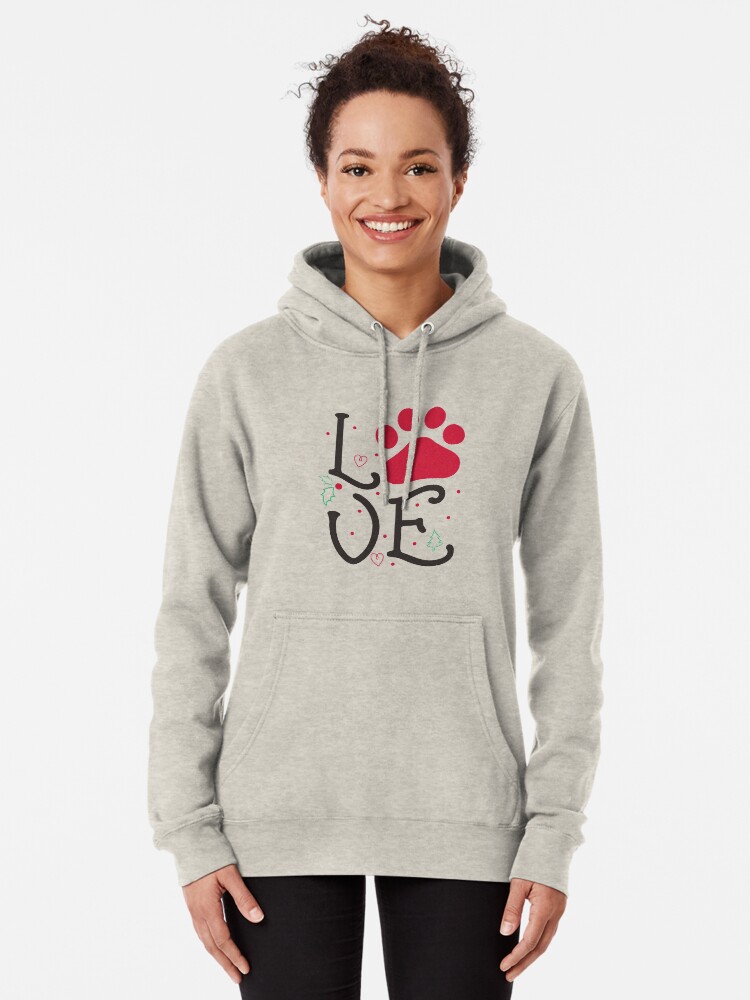 I just adore this beautiful hoodie for dog lovers!
It comes in 5 colors and sizes up to 2XL. Find it over on Redbubble.

3. Christmas Dogs Rule Mug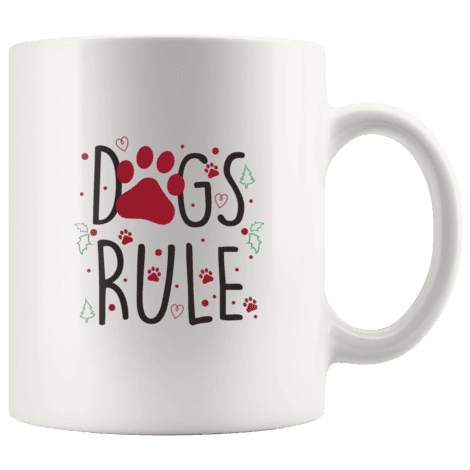 Something not expensive but with the potential of making an impact, is this cute Dogs Rule Christmas mug!
You can find it on Redbubble. If you buy 3 or more mugs (any mugs), you'll even get a discount!

4. Dog-Themed Christmas Ornaments
If you want something very specific for Christmas, then these personalized ornaments from Etsy will make the cut.
They come in sets of four, and you can ask the seller to send them in any color you want, with or without glitter!

5. Dog-Themed Nativity Set
If you have a religious friend, this nativity set may be the best present you can give to a dog lover.
After all, for many, purpose of Christmas is to celebrate the birth of a very important someone.
Just make sure you know her well enough to know that she'd enjoy this, given the religious nature.
More Dog Lover Gifts For Her
These next 5 gifts are perfect for any time of the year, including the holidays.
1. Dog Mom Wood Coffee Mug & Wine Glass Organizer
This dog mom wood panel can make the perfect joke, and it will help her decide what time it is.
Of course, no one ever said that you should only enjoy wine at night, so everything is possible!
This gift is available on Amazon!
2. Wine And Dog Treats Doormat
If this isn't the best motivation for her friend to come over for a glass of wine from time to time, I don't know what is.
This doormat is available on Amazon and I can definitely think of a whole bundle of gifts related to both dogs and wine!
3. Dog-Themed Front Dog Hanger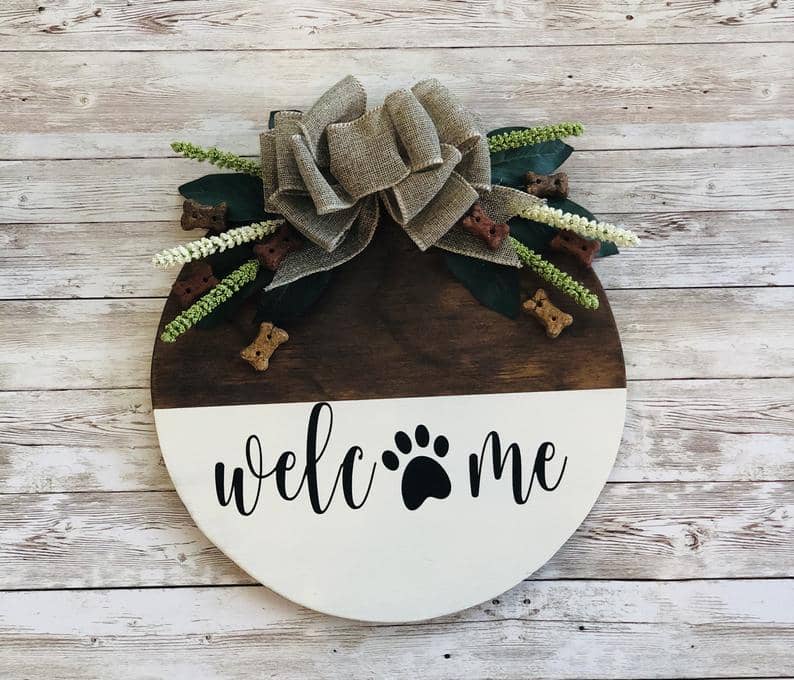 Instead of a "beware of the dog" sign, your dog-loving friend may want to have one of these signs on the front door.
It's a very beautiful and delicate accessory for anyone!
You can find it on Etsy. 

4. Personalized Dog Portrait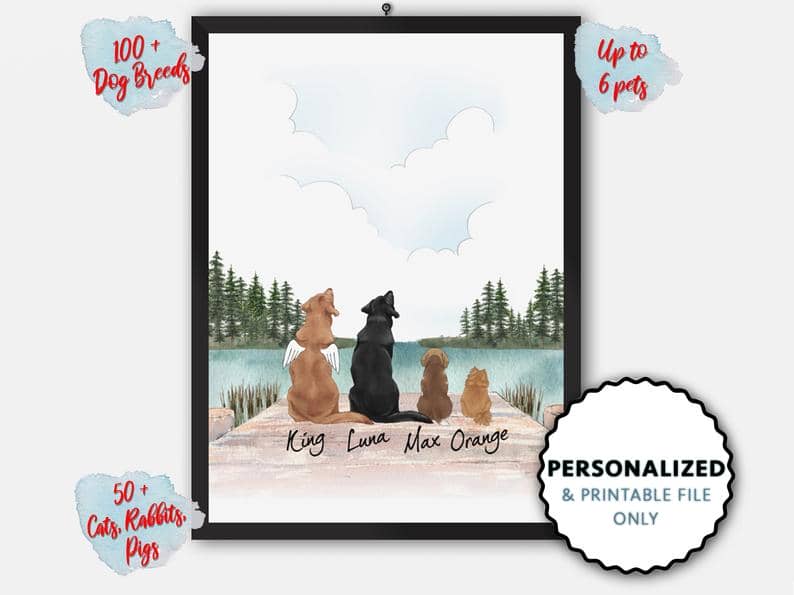 This beautiful personalized dog portrait from Etsy is absolutely affordable!
It's a digital file only, so you'll have to print it out and frame it yourself.
Choose from 100 breeds and add up to 6 pets in any combination (so, it's great for both cat and dog lovers).

5. Personalized Dog Word Art Print
This last one is such a unique dog lover gift for her.
The picture above is for their Labrador Retriever print, but they offer options for almost all breeds in their shop.
Each one is filled with words to describe the breed, and you can add her dog's name to personalize it.
There are quite a few dog lover gifts for her you can choose from, so start looking for something unique that will match her loving personality!
What are your favorite dog lover gifts for her? Share below!
Last update on 2021-08-19 / Affiliate links / Images from Amazon Product Advertising API