Have you heard of the adorable Chiweenie? These spirited little guys make a fantastic addition to any family! You might also hear them referred to as a choxie, weeniehuahua (that seems like a mouthful!), a Mexican hot dog or even a German taco!?! This relatively new designer breed is loyal, spunky and fun! They are always looking to please but have a streak of confidence in them too! Keep reading to learn everything you need to know about them!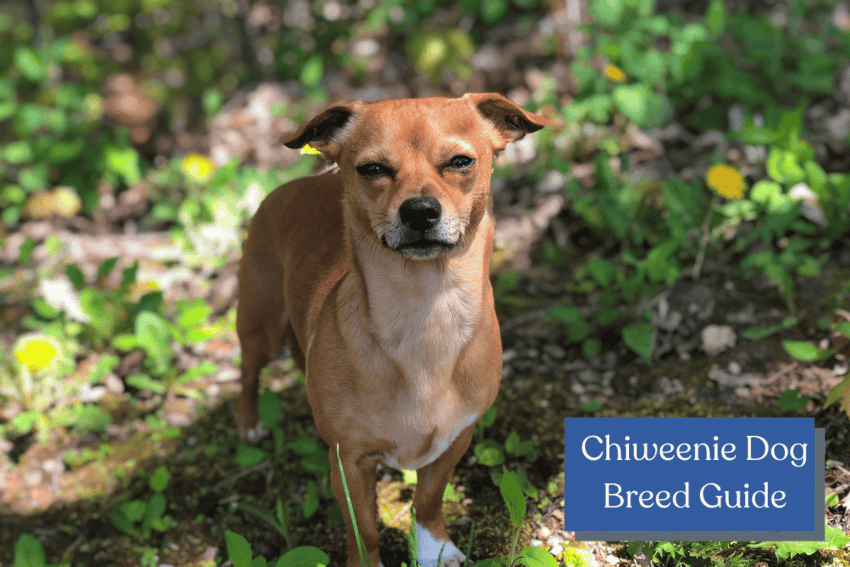 Content & Quick Navigation
COMPLETE GUIDE TO THE CHIWEENIE BREED
Let's start with a quick breakdown of what to expect when you adopt a Choxie. Then, we'll go over literally everything you need to know!
CHIWEENIE FAST FACTS
| | |
| --- | --- |
| Average Weight | 5-12 lbs |
| Average Height | 6-10 ins |
| Hypoallergenic? | No |
| Coat | Ranges from short to long |
| Shedding | Low |
| Grooming | Low maintenance   |
| Barking | Absolutely  |
| Good with kids? | Yes, but closely supervise young children to prevent injury to the dog |
| Good with cats? | Yes |
| Good with other dogs? | Yes, they prefer the company of smaller dogs |
| Tolerates being alone | Yes |
| Tolerates apartment life | Yes |
| Training | Can be stubborn, but very intelligent  |
| People pleaser? | Yes |
| Exercise Needs | Moderate  |
| Health Concerns | Typically healthy but regular vet visits are important  |
| Life Span | 10-14 years (but some have lived up to 20 years!) |
| Average cost | $200-$1000 |
HISTORY AND ORIGIN OF THE CHIWEENIE
These pups are a hybrid between a purebred Chihuahua and a purebred Dachshund. Though there were some recorded as early as the mid-1900s, this hybrid breed really started as recently as the 1990's! It is believed that folks wanted a dog that physically resembled a Dachshund, but that did not have the back problems known to this breed. To no surprise, these super cute dogs became very popular, very quickly. And though they are not recognized by the AKC, there are "designer dog clubs" that do acknowledge this hybrid breed.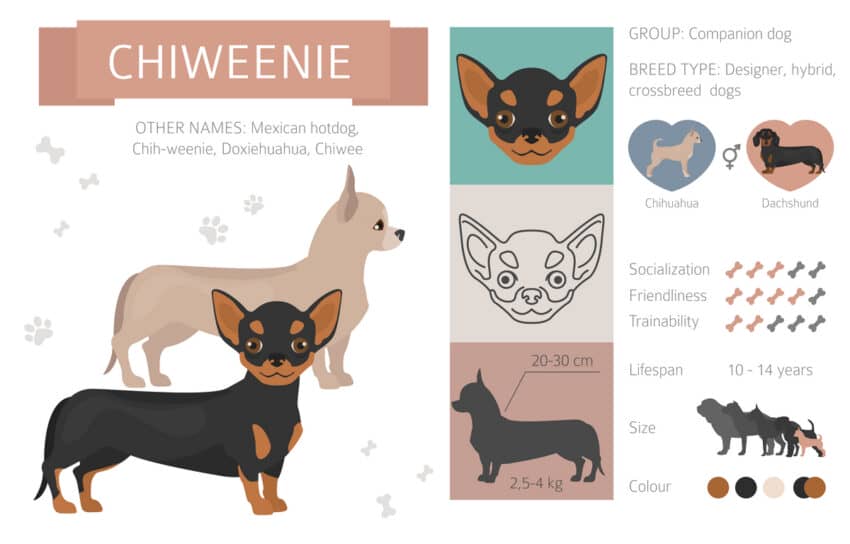 PHYSICAL CHARACTERISTICS AND APPEARANCE 
Let's start with the Chihuahua…
As part of the toy classification, a Chihuahua is a very little dog, typically weighing in at 6 lbs or less! The build of a Chihuahua is longer than he is tall. Their ears are erect and alert. They have a long tail that usually curls in a loop and lays on their back or sticks up or out. They are quite a lean breed as well. Chihuahuas can have a short, smooth coat or a longer, fluffier coat. They can also be found in a wide array of colors, such as tan, brown, and black.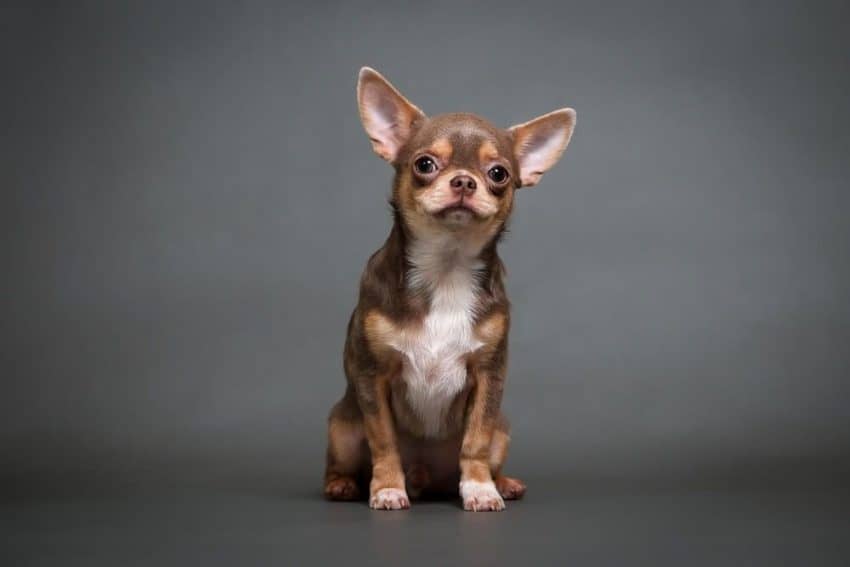 Now on to the Dachshund…
These little hounds are very short in stature, with a long body that sits close to the ground. There are two size classifications, a standard Dachshund and a miniature Dachshund. A mini weighs in at less than 12 lbs, while a standard weighs typically between 16-32 lbs. A Dachshubd's ears can be folded over or pointed. These little guys are small but muscular! 
A Dachshund can have one of 3 coat varieties. A smooth-coat pup will have a short, smooth and shiny coat. The wirehaired variety has a tight, short, thick, rougher coat. Finally, the longhaired version has a sleek coat of wavy hair. These dogs can be seen in a variety of colors too. Common varieties are brown, tan, black, red and a combination of those colors as well.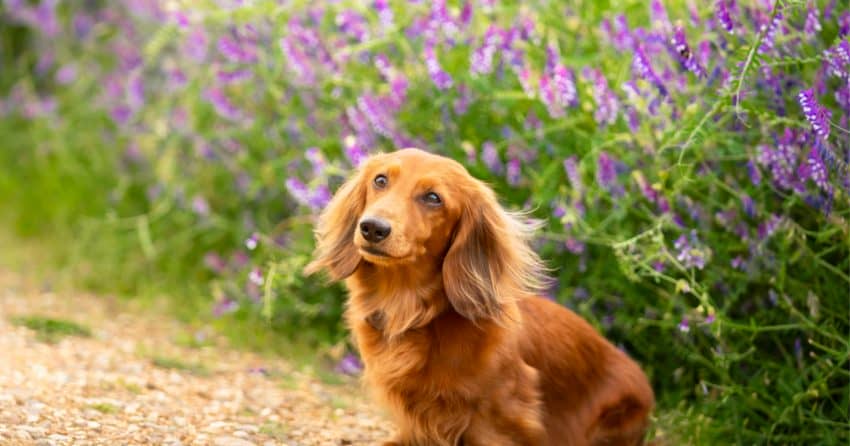 When you combine a Chihuahua and a Dachshund…
These sweet pups weigh in at about 5-12 lbs and are about 6-10 inches tall. Because their parents can be short or long haired, so can your Chiweenie! Their coats come in a variety of lengths and textures. Some are more fine and soft and others are more coarse. They will appear in a variety of colors too. Brown, tan, fawn, black, white and any combo of those colors can be seen in these little guys.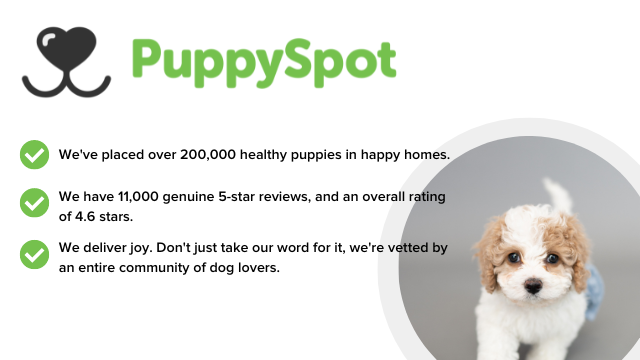 A Chiweenie is sturdier and a little more robust than a Dachshund. Their tails are on the longer side too. They can take on traits of either parent when it comes to their ears, they can be flopped over and folded or stand upright (or both, as you can see below!).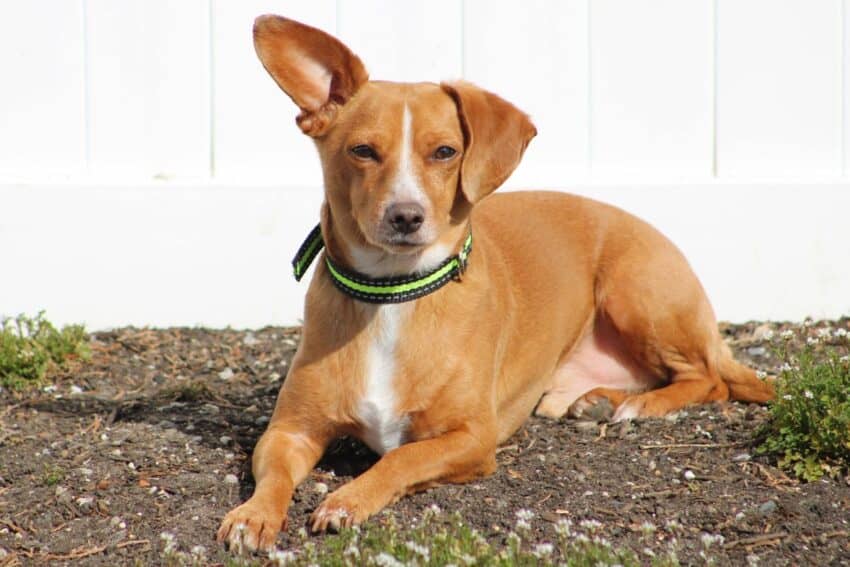 CHIWEENIE TEMPERAMENT
Let's start with the Chihuahua again…
While these little guys are definitely known as lap dogs, they have quite a bit of energy and spunk! They are very loyal and love being your best companion! They make their voices heard though, and are known to be quite the barkers. Chihuahuas can be a little temperamental, but with the right respect, will be a happy part of the family! 
Now on to the Dachshund…
Dachshunds are quite the adventurers! They have a courageous nature and are fantastic watchdogs! They are very loyal and make fantastic companions. They can be a little stubborn, and, like Chihuahuas, are quite the barkers! 
When you combine a Chihuahua and a Dachshund…
A Chiweenie brings a multitude of fantastic traits to the family! They are full of energy and very loyal. They are alert and confident pups and bring vigor and spunk to the table. They are extremely intelligent and train well, with some patience to overcome their slight stubborn tendencies. 
These guys make great watchdogs! Be aware, though, they can be quite the barkers. They learn well, though, and with early training, this can be kept under control! Even so, they will be lively communicators by nature, so silence is not their forte! 
At the end of the day, though, they will play their hearts out but snuggle up right next to you on the sofa too!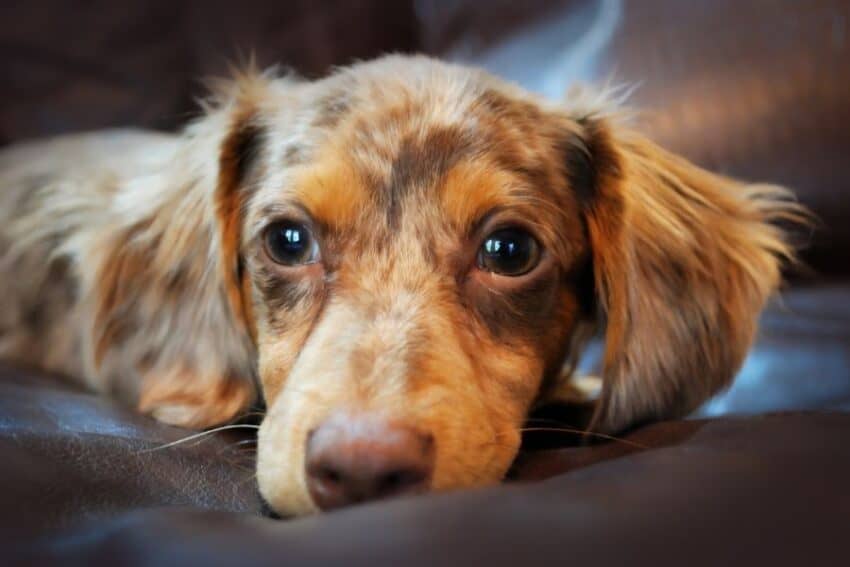 ARE CHIWEENIES EASY TO TRAIN? 
Training your Chiweenie can take some time. They are eager to learn but do have a little stubbornness in them! If you start young, though, you can definitely help foster a well-trained pooch. Keeping training sessions shorter will definitely help them keep their attention. Being patient and consistent is key. Taking the time to devote to working on behaviors, such as potential excessive barking, will pay off in the end with these guys! 
COMMON HEALTH ISSUES FOR CHIWEENIES
Overall, this little hybrid breed is very healthy! One of the driving forces in crossing a Chihuahua and a Dachshund was to eliminate the common concern of back problems, and these guys have few back problems! Some things to look out for, though, are blood sugar issues (especially if they become overweight- this is why a healthy diet is so important!), possible skin conditions and sneezing. Like with any pooch, keeping in contact with your vet and making sure you bring your pup in for regular checkups will help them stay happy and healthy!
CARING FOR YOUR CHIWEENIE 
Lifestyle 
Chiweenies are definitely suitable for a smaller, quieter lifestyle. While they would do best with adults or older children, they can be fine with younger kids if they are closely supervised and taught to be gentle with these tiny dogs. 
Exercise
These pups would benefit most from about 30 minutes of walking a day. Short play sessions inside are also always appreciated! They have a lot of energy but their legs are tiny! So moderate exercise, even inside, works well for them.  
Feeding
Keeping a healthy weight for your little guy is really important! Weight gain can cause a plethora of health issues, in any breed. To help with this, try to stick to a regular feeding schedule versus leaving food out all the time. Limit treats to healthy snacks and only occasional dog treats. Be sure to consult your vet as well, if you have any specific diet concerns for your pooch!
Grooming
Grooming for your Chiweenie is pretty low maintenance. They could use a brushing weekly, more often for longer-haired pups. They require occasional baths, just like most dogs. 
They do get cold! Your pup would eagerly don a sweater or coat for a winter day walk! On a similar note, though, their thinner coat does allow them to do very well in warmer climates. 
Also, like many small breeds, oral hygiene is important! Consult your vet for the best course of oral care for your Chiweenie! It is safe to assume, though, that brushing a few times a week is key to good oral health! 
You may want to check out: 6 Best Electric Dog Grooming Tables
LIFESPAN
Like many small-breed dogs, these guys can have a very long lifespan! Add that to the fact that they are a crossbreed (who tend to live longer as well) and your Chiweenie could live up to (and maybe even beyond) 20 years! Of course, with older age, there can be more health concerns that have to be addressed as well. However, with a healthy lifestyle and regular trips to the vet, your pooch will live a long and healthy life! 
WHERE TO FIND CHIWEENIE PUPPIES
I always recommend adopting your new best friend from a shelter! So many dogs need a second (or third…) forever home and these shelters are full of amazing pups who just want to be loved! There are a decent amount of Chiweenies in shelters, due to the popularity of mixing these breeds! So, if you do have your heart set on this breed, definitely call or look at local shelters and rescues, and, with a little patience, you will most likely find one! 
The PetFinder site is a fantastic resource for starting your search to rescue your newest family member! You could also check out the ASPCA nationwide database of adoptable pets!
COST
While I always recommend adopting or rescuing (did I already mention that??…), you can expect to pay anywhere from $200-$1000 for one of these pups from a breeder. But make sure to do your research! If you find a breeder, look them up online or even ask for references from previous families that have adopted from them. Check out where the puppies were raised, and how the parents are kept. If you see any red flags, like poor conditions, head back to the shelter and adopt!
Is a Chiweenie right for you?
A few key takeaways…
A Chiweenie is a ball of energy, certainly requiring moderate exercise, despite their small size. 

Because of their small size, they are prone to weight gain and need a regular, healthy diet. 

Young children must be very closely supervised with this tiny breed to prevent serious injury to the pup. 

These pups are typically very healthy and can live upwards of 20 years. 

They will bark! Early training can help with this but don't expect them to keep silent. 
A fun-loving, spunky little guy or gal that is very versatile when it comes to the size of their home and needs, this super cute designer breed is good for families and singles, apartments, houses and campers! They will hop about and play or snuggle up while you read a book. Overall, a sweet, loyal pet to join your family!
FUN CHIWEENIE FACTS
These dogs are the least "drooly" breed out there! Though there are some circumstances where they may drool, it is significantly less than all other dogs!

They love the heat! Live in a warm climate? Your Chiweenie will love it! Their thinner coat makes them very heat resistant! That being said, always, always, practice safe precautions, with any animal, in the heat!
Have one of these sweet pups? Share your thoughts on the chiweenie below!!