If you're looking for the best indoor dog for kids, you're going to love our list!
We've got them all- from the small fries to the large guys.
We even included a few breeds that barely shed!
Let's start with our overall top choices for the best inside dogs for kids, then we'll check out some other categories.
Content & Quick Navigation
Top 5 Inside Dogs for Kids
Not everyone is an active person and sometimes we need a dog who likes to be indoors as much as we do, but he needs to be good for my kids too.
Are there such dogs: That love to be inside and are good with kids? You betcha!
There are actually quite a few breeds who enjoy lounging on the sofa with you or your little ones.
Take a peek at our top 5 picks!
Related: Top 10 cleanest dog breeds
Dachshund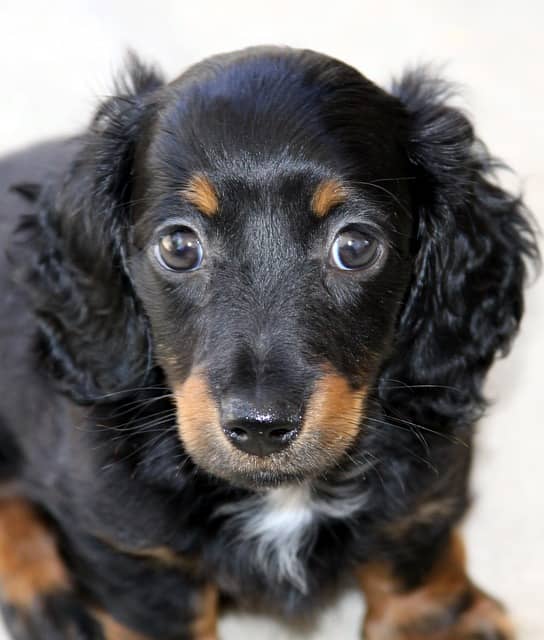 These little hotdogs are adorable! I have had the pleasure of being around a couple as my friends own two.
My friends have two kids, and actually when I met them, their baby boy had just been born. So I can personally attest to the fact that Dachshunds are great around kids!
The way they would lay beside the baby and go to him when he cried was so sweet. They make great indoor dogs because of their size.
Dachshunds do not require a lot of exercise, but a daily walk will do them just fine. Toss a ball around inside and they are happy little hotdogs!
Cavalier King Charles Spaniel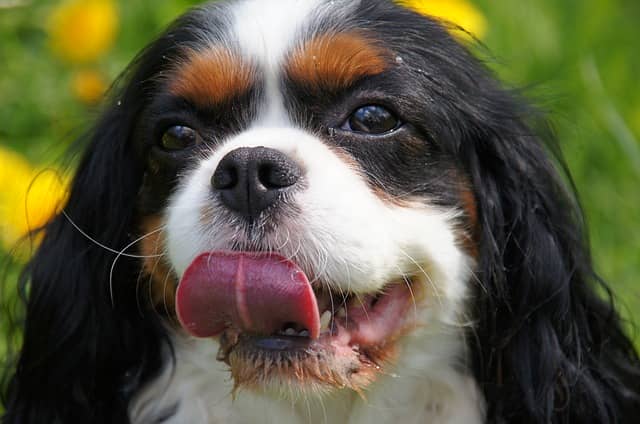 This guy does well indoors. He will need a daily walk, as with any dog, but he will get the bulk of his exercise indoors by playing with you (and the kids).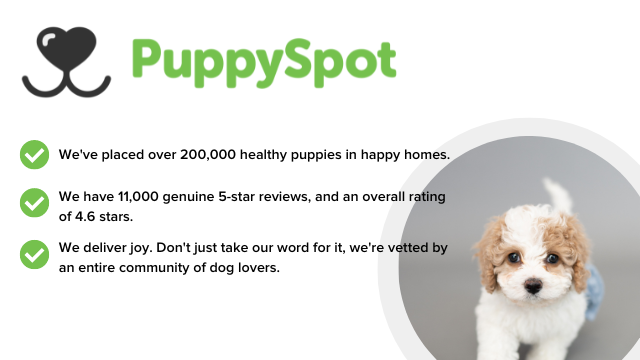 He will love tossing a ball around the room or playing tug with the kids (and you of course).
This small dog is not a very good kennel dog, he doesn't like to be left alone for a long time.
If you need to leave him for any period of time, take him for a nice walk before to tire him out a bit.
He has a natural tendency to hunt, which means he will chase! Keep him on his leash.
Chihuahua
I love my Chihuahua! We got her when my daughter was three years and Lola (that's her name) could almost fit in my hand.
She has grown up with my daughter and actually lets her do whatever she wants to her.
My daughter can dress her up, place her in a chair and read to her, she even makes Lola's bed every night right next to her and she stays, she knows it is bedtime!
She won't lay with me like that! Lola has moved with us a few times and lived in different settings, one of them being an apartment.
She did just fine. Lola is happy with just some indoor play (even if it is dressup!) and a walk.
Great Dane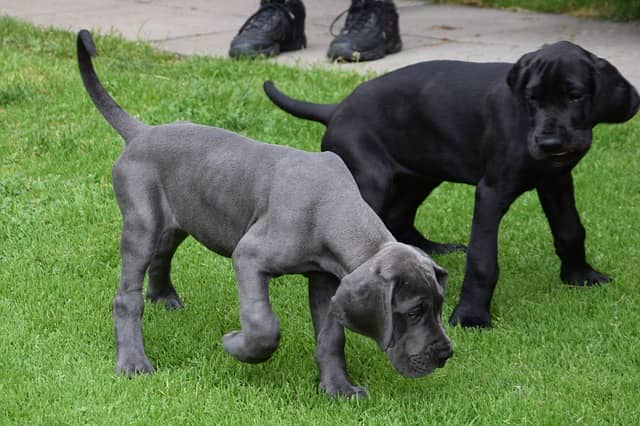 This one is probably a huge surprise to you (no pun intended). But the Great Dane is actually a lazy giant.
You might think he requires lots of running around and a big yard, but the reality is he is just happy taking up space on your couch.
He will enjoy a nice walk don't get me wrong, but if he had his choice (and let's face it, they always decide right?) he would just keep your spot warm on the couch while you go out.
Because he is so large, you might also question whether or not he is a good fit for kids.
English Bulldog
He may look sad, but he is a jolly big fella! I have friends with an English Bulldog, he is like a giant teddy bear.
He used to run around the neighborhood with all of the kids. She had a baby about 2 years ago and he has become her best friend.
He won't be begging to go out for a run either, he will be happiest on your couch. The English Bulldog is fairly quiet too, he doesn't bark very much (bonus!).
His coat is easy to maintain as well due to it's short hair.
While some of the above are fairly mild shedders, you'll want to keep reading if you're looking for dogs that barely shed at all.
Best Indoor Dogs That Don't Shed
There isn't such a thing as a dog that 100% doesn't shed. When you read up on dogs that don't shed, they are the breeds that shed minimally.
Indoor dogs are typically dogs who don't require a lot of exercise, have a lot of energy, and are of a smaller size. Based on that, let's take a look at the best indoor dogs that don't shed.
Maltese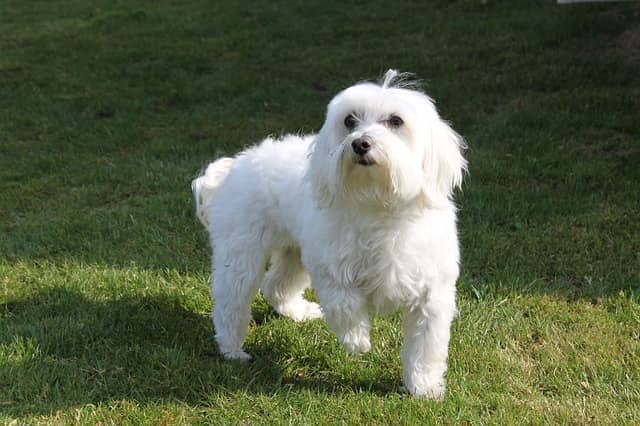 Who would have thought that this adorable little white ball of fluff doesn't really shed?
You might find this hard to believe due to the long and luxurious silky fur they exhibit.
These small and playful dogs have a small stature, which makes then suited to indoor life.
They are great for those who live in the city and have a smaller space. Due to their cleanliness and non-shedding nature, the Maltese is great for apartment living.
These little lapdogs are very affectionate and love their humans!
Bichon Frise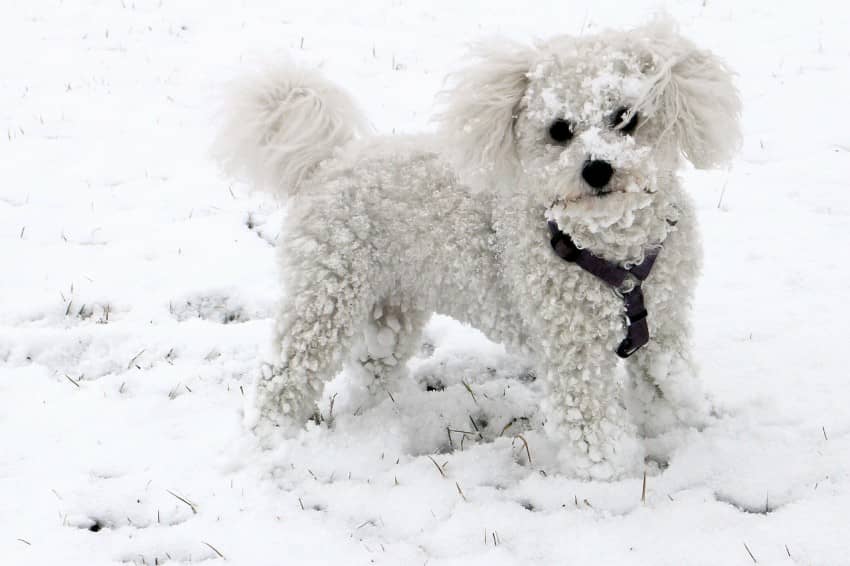 Next up is the Bichon Frise. They are little teddy bears if there ever were any.
These small dogs are quite active but don't require daily outdoor walks. They are playful and great for allergic dog parents since they don't shed.
A lot of dogs that don't shed still require daily upkeep such as brushing to avoid mats.
Yorkshire Terrier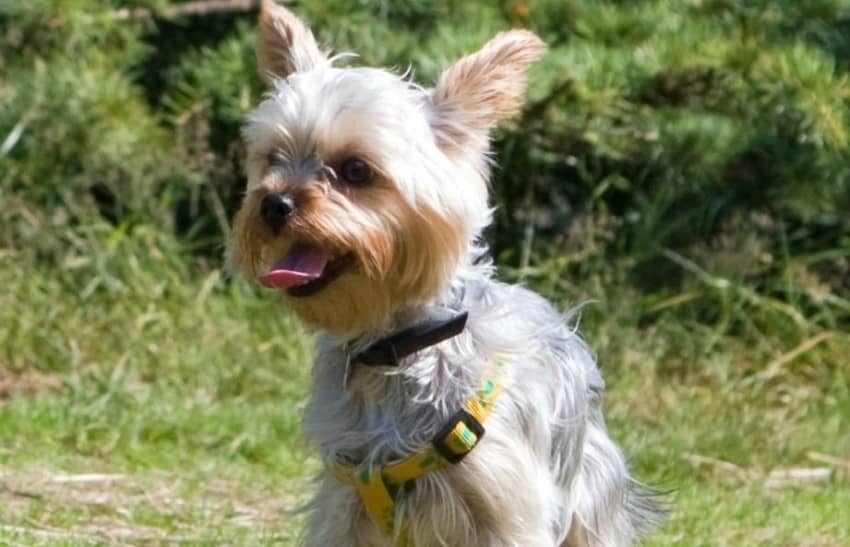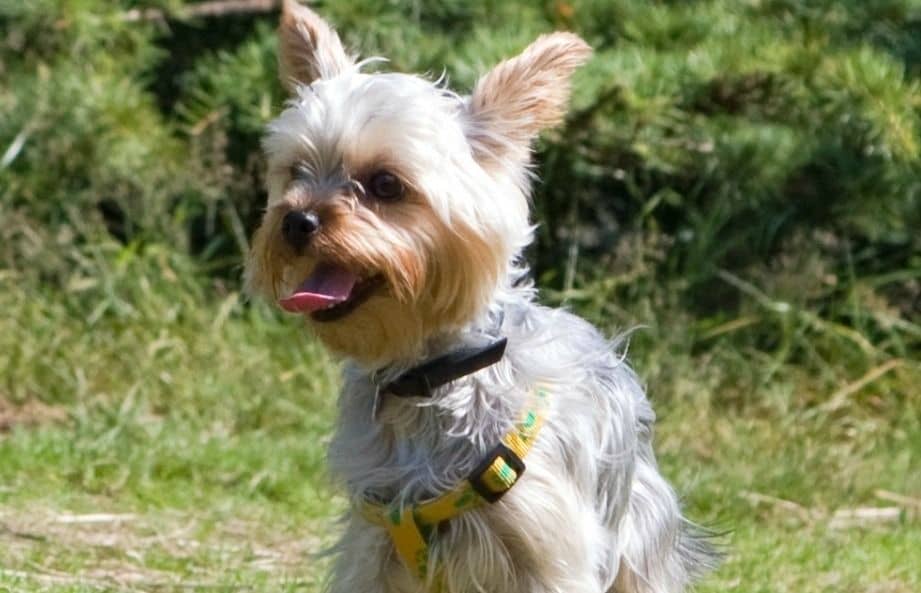 Yorkies were all the rage a few years back, being the perfect little purse dogs. They are tiny, suited to city and indoor living and don't require a ton of exercise.
They can have long and silky fur like a Maltese, or be clipped short for easier maintenance. They don't shed a lot and will keep the sneezing at bay.
Shih Tzu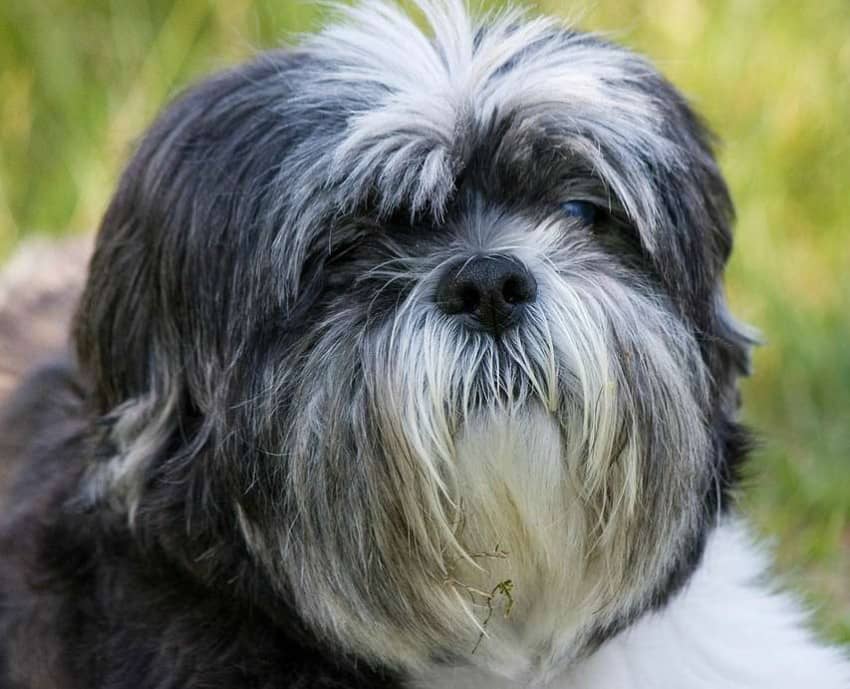 They are cute, friendly, and hypoallergenic! They do not really shed, which means your house will stay spic and span.
They originate from China, dating as far back as the Tang Dynasty, and the words Shih Tzu actually means "lion" in Chinese. This is a tribute to their lion-like looks.
Although they don't shed, their long fur does require consistent upkeep.
Poodle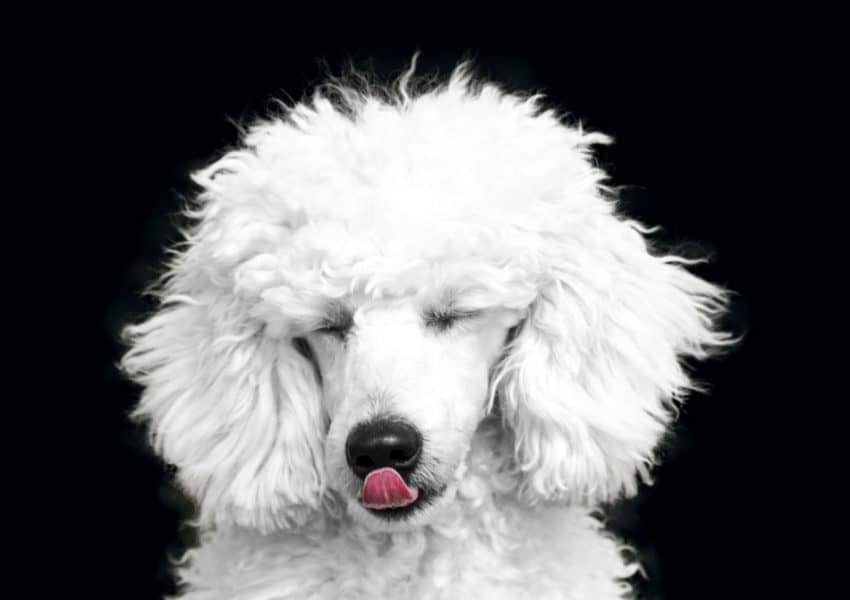 The Poodle comes in three different sizes, the standard, the mini, and the toy. So for indoor dogs, we'd suggest between the mini and the toy.
They are intelligent dogs that possess very unique fur. They are also non-shedding and hypoallergenic and require regular grooming just as their other hypoallergenic brothers and sisters do.
We've covered the all-around best indoor dogs as well as those that don't shed.
You may have noticed, though, that most of them are on the compact size. What if you prefer the big guys? The next section is for you!
Best Large Indoor Dogs
We don't usually associate large dogs with the word "indoor". However, there are a few breeds out there that are gentle and lazy giants as long as they get their daily dose of exercise.
Afghan Hound
This regal breed is large and requires a lot of maintenance. Contrary to the title, Afghan Hounds do need a lot of exercise, however, that's what keeps them happy living indoors. They require daily walks or jogs, but after their energy is exhausted they make great couch mates and giant lapdogs. So for those with a small space and an active lifestyle, the Afghan Hound is a great choice for you.
Chow Chow
Large dogs will always need some semblance of exercise. The Chow Chow, although resembling a cuddly teddy bear, isn't exempt from it. They need on average an hour of exercise daily to stay happy. They have very dense coats, which doesn't make them good outdoor dogs during hot summer weather. In less than ideal weather, the Chow would much rather stay home and relax with you.
Mastiff
For a large dog, the Mastiff has low to moderate exercise needs. Just about an hour of exercise per day (or split into a few shorter walks) will do. Dogs of a significant size like the Mastiff or the Great Dane don't do well with fast moving activities such as running and jogging. They are very large dogs that don't like to over exert themselves.
Standard Poodle
As mentioned before, Poodles come in three different sizes – the standard being the largest. They are great for apartment living despite their large size.
With just a few short walks a day or a slightly longer one, the Standard Poodle likes to spend most of its time happily lazing around the apartment.
They don't have a disposition to bark, which is also another sought after trait for indoor dogs. The only thing to watch out for would be daily grooming.
Much like their smaller counterparts, a Standard Poodle requires daily brushing.
Of course any puppy who is brought up around children will learn how to act around them, and vice versa.
Smaller children tend to pull and pinch and tug at parts of the dog.
I know this because my 8-month-old had my dog by the tail today!)
When the dog has had enough, his only line of defense is his mouth, so let's just all be cautious regardless of how good a dog might be around kids.
What inside dogs have you chosen to raise around your kids? Share your stories with us below!