What is your dog's poop telling you?
Turns out quite a bit!
Monitoring your dog's poop is an important aspect of caring for your furry friend.
Often times, changes in your dog's poop can let you know that something might be wrong.
It's also a good indicator of your dog's overall health. That makes it critical to keep an eye – and nose – on your furry friend's poop at all times.
It sounds gross, but it's not as bad as you think.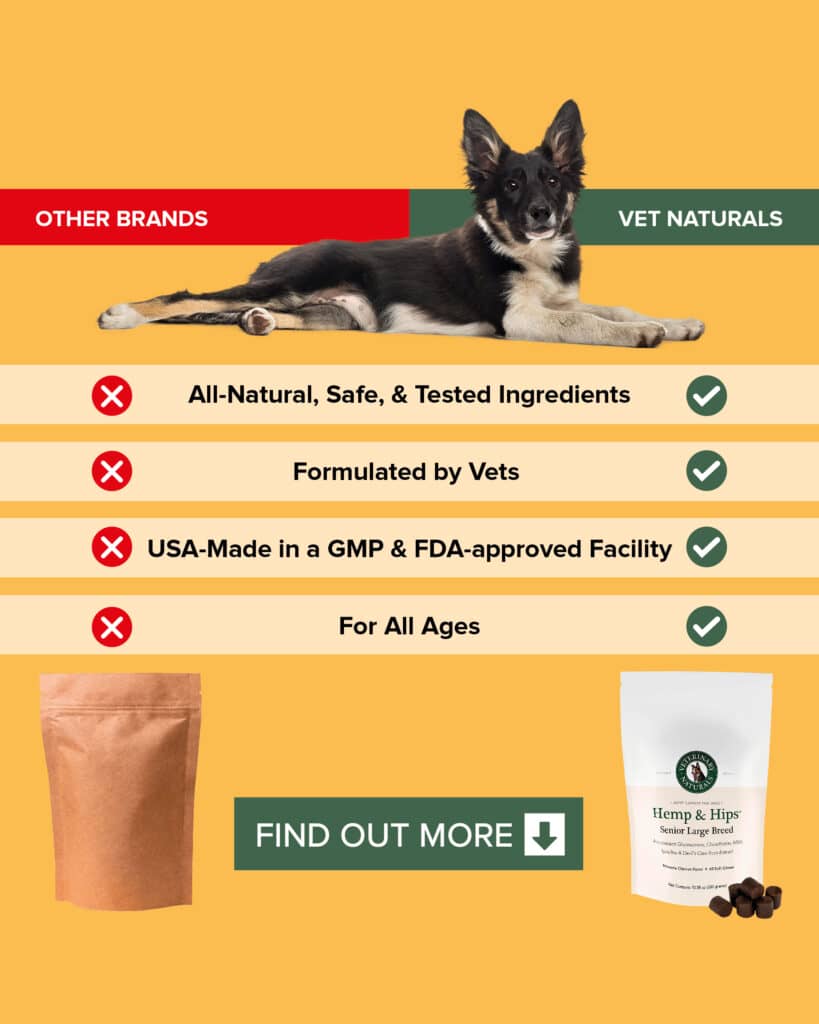 Let's talk about how to use #2 to look out for your #1 furry friend!

Content & Quick Navigation
What Your Dog's Poop Can Tell You
Your dog's feces can tell you if he's healthy or if problems might be brewing.
Stool can show signs of blood in the GI tract, parasites, and other diseases or issues.
It can also say, "Hey, everything's good here, pal."
It all depends on what comes out when your dog goes out. So let's take a look at dog poop and what it means to you and to your dog.
Healthy Dog Poop
It's important to know what healthy dog poop looks like as well as what your dog's individual poop looks like on a daily basis.
When a healthy dog poops, he leaves behind stool that is firm but not hard, moist but not soft, smelly but not overpowering or rancid smelling.
The color should only be light to dark brown.
It's also important to know that the poop coming out should be roughly equal in volume to the food going in.
All of these working together paint a picture of a healthy digestive tract, and when viewed in the broader picture, your dog's overall health.
Unhealthy Dog Poop
The other side of the coin is knowing when your dog's poop is telling you something is wrong.
Poop that is red, yellow, or black is abnormal.
Likewise, loose, runny, or dry, hard stool is not normal.
If your dog is pooping out less or more than the food going on, that is also indicative of a problem.
An extremely foul odor is also something to be concerned about.
Another thing to note is that sometimes, you may see white flecks in your dog's stool if he has certain worms.
If you notice any of these changes in your dog's poop, you should take him to the vet right away.
What Unhealthy Poop Reveals
Abnormal poop can be indicative of several different problems, all of which your vet will test for when you take your pooch in for a check-up.
Red or Black Stool – This indicates blood in the GI tract. Red in the stool is fresh blood, while black, tarry stool indicates older blood. That older blood means a source of bleeding somewhere deeper within the dog's GI tract.
Orange, Yellow, or Pale Stool – These colors could indicate liver or biliary disease.
Runny Stool – Runny stool can be indicative of anything from eating something toxic to Giardia, a particularly nasty intestinal parasite. Explosive, bloody, foul-smelling diarrhea could indicate the presence of Parvovirus which is often deadly.
Hard Stool – Hard stool can indicate a lack of sufficient water intake, ingestion of a foreign object, or too many bones or rawhide chews in the diet.
Foul-Smelling Stool – Particularly foul-smelling stool can indicate the presence of parasites, infection, irritable bowel syndrome, or malabsorption syndrome.
White or Tan Flecks – White or tan flecks in your dog's poop can indicate a severe roundworm or tapeworm infestation. The flecks are actually pieces of the worms that have broken off.
Less Out than In – If your dog is producing a smaller volume of poop than the food he's eating, it could indicate the presence of a foreign object. Foreign objects can block the bowel, impeding the process of stool moving down the GI tract and being eliminated.
How You Can Improve Your Dog's Poop
This post contains affiliate links. If you make a purchase through these links, we earn a small commission at no extra charge to you.
You can ensure your dog is healthy and free of intestinal distress in a few ways.
As always, take your dog to the vet on a yearly basis for a routine check-up complete with bloodwork and proper vaccination and deworming. That's the first step to ensuring a healthy GI tract.
Second, feed your dog a high-quality food. Bargain basement foods are generally chock full of fillers like corn.
These fillers serve no purpose to improve your dog's health. Rather, they are only there to increase the volume of food produced.
Opt for high-quality food with protein sources like chicken
, beef
, or fish
and carbohydrates like potato, brown rice, sweet potato, peas, and other non-starchy sources.
A third way to improve your dog's poop is giving him probiotics
. Just like people, dogs have beneficial bacteria living in their guts.
A daily probiotic supplement helps keep a healthy population of good bacteria living in your dog's gut, which helps improve digestion, absorption, and overall health.
Keep Your Eye on Your Dog's Poop
It may be gross, but it's vitally important that you pay attention to your dog's poop.
Watching for any changes in your dog's feces as well as how easy or hard it is for him to go can alert you to potential health problems lurking inside him.
If your dog's poop shows any abnormalities like the ones I listed above, make an appointment with your vet right away.
It's the best way to stop a problem before it gets out of control.
What have you learned from your dog's poop? I know it's a gross subject, but share your experiences below so we can learn from each other!