Curious about the Mini Hippo dog?
Want to learn about this designer breed and their puppies?
We've got you covered with this extensive review guide!
Here's a hint: there's definitely no hippopotamus in it!
Check out these fun facts and some must-know info on this new mixed breed!

Content & Quick Navigation
What is the Mini Hippo Dog?
Although this dog is still in the beginning phases of its existence, we do know that the Mini Hippo is a cross between a purebred Cocker Spaniel and the Chinese Shar-Pei.
The combo may seem strange, yet the result is an adorable, medium-sized canine with soft fur and a large (hippo-like) head.
You may have also heard them referred to as "Cocker-Peis."
Cocker Spaniel Characteristics
Since half of the genetics of the Mini Hippo is Cocker Spaniel, this new hybrid will exhibit Cocker qualities.
Good thing there are many ideal traits found in the Cocker breed.
Cocker Spaniels are known for their easy-going and playful nature.

And even though he is the smallest member of the Sporting Group, purebred Cockers can reach weights of around 28 pounds.

A well-bred Cocker has a sweet temperament and gets along well with both adults and children.

He loves to exercise and be a part of the family unit.
However, do note that this canine does not do well with harsh discipline, so early socialization and positive reinforcement techniques are a must-do for this breed.
Chinese Shar-Pei Characteristics
This dog breed has been around for hundreds of years. The Shar-Pei was first developed to guard, hunt, herd, and later, fight.
It is perhaps most well-known for its short, bristly coat, loose, wrinkled skin, and devotion to his family. Today, the Shar-Pei mostly enjoys life as a beloved companion.

Purebred Shar-Peis can reach weights up to 55 pounds.

This breed is an independent thinker and can be aloof.

For these reasons, he needs a pet parent that can take on a leadership role in his life, rather than one that allows an "anything goes" attitude.
If you are a "puppy pushover" know that the Shar-Pei will not respect you and you will most likely have an unruly pooch on your hands.
Breeders recommend a firm, yet kind hand when dealing with the Shar-Pei.
What Are the Mini Hippo Characteristics?
As we have pointed out, the Cocker Spaniel and Chinese Shar-Pei are vastly different in all aspects from appearance, to temperament; however, the Mini Hippo combo can benefit from both.
Typically, the Mini Hippo is a social pet with a friendly temperament. They are kind, level-headed and get along well with kids and other pets in the family.

The Mini Hippo has inherited the intelligence gene, although it can be a bit stubborn at times and may display an independent streak.

If your Mini Hippo is unhappy or not amused by his situation, you will hear about it, as this hybrid can be quite boisterous – a deep, loud bark is surprising for its size.

If you want a dog that is wholly devoted to you and your family, the Cocker-Pei is the right choice. In fact, this breed can suffer from jealousy and is very protective of the family unit.

By virtue of genetics, the Mini Hippo has inherited good herding, racing, and sighting abilities. However, it does not do well left alone for long periods of time.
General Care of the Mini Hippo
The Mini Hippo needs a moderate amount of daily exercise. This could include a stroll around the block or playing at the dog park.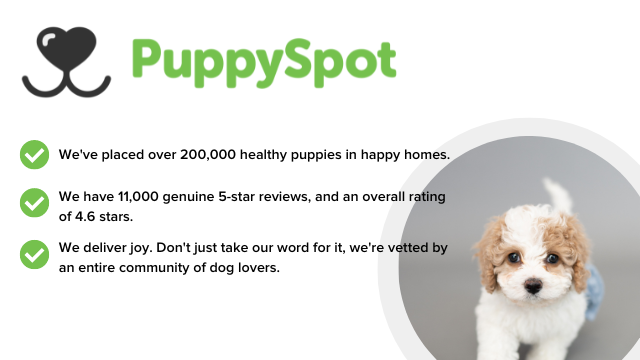 However, note that these dogs tire out rather quickly compared to some of the other breeds, so you may need to give him a break in the middle of more strenuous exercise.
Feed your Cocker-Pei a high-quality diet that consists of a meat-based kibble with minimum fillers and by-products.
Breeders of the Mini Hippo also recommend dividing the daily portions into two smaller meals – one in the morning and one in the evening.
Since the Mini Hippo comes in different types of coats, grooming should be done when needed or at least once-a-week.
Depending on how the genetics "fall" your canine could have one of three coat types;
The "beat coat" – wavy and longer than one inch.

The "brush coat" – which has a glossy touch and a length of one inch.

The "horse coat" – has a length of quarter-inch and usually rough in texture.
All the variations lack an undercoat, so keeping your pooch's coat in tip-top shape is not a strenuous task.
Health Care of the Mini Hippo Dog
Your Mini Hippo will also need care in the following areas to keep him healthy and happy.
Allergies.

Tend to be seasonal. However, be sure to feed a good quality dog food to eliminate those allergens found in fillers such as wheat and corn.

Ear Health.

May be prone to infections.

Keep the ears clean

to help eliminate access debris and wax buildup.

Eye Health.

A condition known as

"Cherry Eye"

can develop. This is when the third eyelid prolapses and protrudes from the eye socket. Surgery is needed to correct the condition. Also be sure to wipe away any goop that forms in your Mini Hippos eyes to prevent irritation or infection.

Dental Health.

Regular brushing of your dog's teeth can prevent tooth decay and other dental-related health issues.
Now that you know all about the Mini Hippo breed, you may be ready to give one a home.
If so, be sure to research a reputable breeder. Puppy mills and backyard breeders only want money and have little to no use for the health of their puppies or adult dogs.
If you have a Mini Hippo dog let us know in the comments section, we love to hear from pet parents!