Do you know what to watch for as your dog ages? One of the most difficult parts about owning a pet is the knowledge that, in most cases, you will outlive them. That's a hard pill to swallow when your dog is your best friend and companion! With an average life expectancy of 10-13 years (depending on breed, of course), it's important to watch for certain signs of health challenges as your dog gets up there in years.
What to Watch for As Your Dog Ages
First, it's helpful to know when your dog is considered a senior. The larger they are, the sooner they move into senior status – as early as age 6 for a dog 50 pounds or above. The old adage that 1 human year equals 7 dog years isn't quite right, as larger dogs age significantly faster than smaller ones. This chart is a great guide for your dog's age as compared to their human age.
Now that you have a better idea of whether or not you have a senior or geriatric dog, what should you be on the lookout for that might indicate a health problem? There are some common health challenges, but there are also breed-specific ailments that you may need to consider. Make sure to research your breed and talk with your vet about specific areas to watch. Here are some of the more common health issues and how to recognize their signs.
Eyesight or hearing loss. Many dogs have some eyesight or hearing loss as they age. Watch for cloudiness of the eyes or the eyes roaming as your dog tries to focus on items. He may bump into furniture items that have been in the same place for years. If you think your dog is having a hard time seeing, keep his surroundings as familiar as possible. He may be having a hard time hearing if you call him and he doesn't respond or if familiar triggers like the mailman coming to the door don't seem to faze him anymore. With either loss of hearing or eyesight, be vigilant when your dog goes outside so he doesn't get hurt.
Joint pain. Just like humans, as a dog's body ages, there may be a loss of or damage to the cartilage between joints. That loss or damage causes inflammation. If you notice a change in the way your dog moves, problems standing, or frequent licking of joints, arthritis may be the culprit.
Periodontal disease. Many pet parents (me included) don't do such a great job brushing their dog's teeth. A build-up of plaque and bacteria can cause gum disease. If your dog's gums are inflamed or you notice unusually bad breath, it may be necessary to have his teeth cleaned. If a tooth is cracked or damaged, get in to see the vet right away; it may need to be extracted before it causes more significant damage to the rest of his body.
Kidney disease. Since the kidneys work to remove waste and toxins from the body, be on the lookout for strong or acidic smelling breath, discoloration of the tongue, frequent urination (possibly incontinence), and increased thirst.
Cancer. Cancer is the leading cause of death in dogs, so watch closely for lumps or bumps that weren't there previously, a change in weight, fatigue, slow-healing wounds, and blood in the stool. If caught early, treatment may be possible.
Cognitive dysfunction syndrome. Older dogs may develop dementia, leading them to exhibit changed behavior (like irritability or anxiety), loss of previously learned behaviors, and confusion.
Heart disease. Keeping your senior dog's weight under control is important for many reasons, but the health of her heart is one of the biggest. If you notice her coughing, having a hard time breathing, becoming more tired more quickly, or her belly is swollen, take her to the vet right away.
Diabetes occurs when the body doesn't produce enough insulin. If you notice your dog drinking more water than normal, losing weight, urinating more frequently, or acting lethargic, take him to the vet to have him tested.
Hypothyroidism. The thyroid gland controls metabolism, so if it is under-producing, you may see weight gain, hair loss, or skin problems. Fortunately, hypothyroidism is easy to diagnose and treat.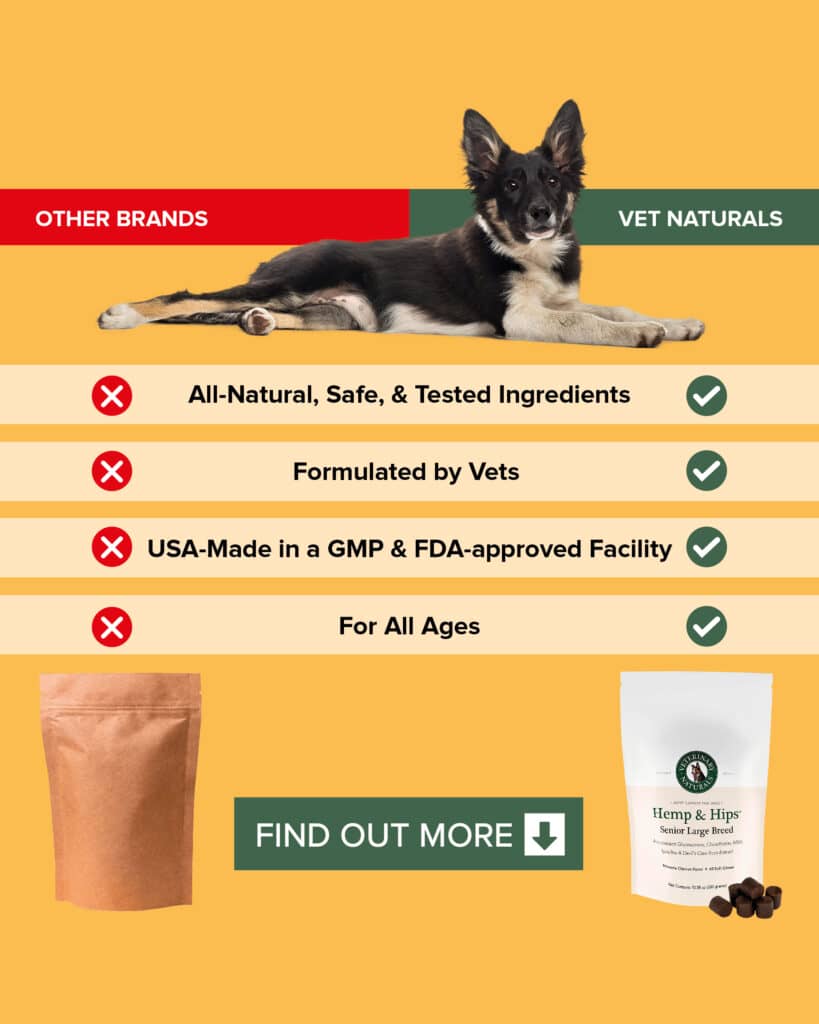 For many health issues, the earlier they are caught, the larger likelihood they can be treated. Don't minimize your gut instinct, either. You know your dog well, so if you see a change in behavior or something just doesn't sit right with you, it's better to be safe and book a visit to the vet. After all, we want as many years with our four-legged babies as possible!
Do you have any other tips on what to watch for as your dog ages? Share below!