As responsible dog parents, we know that spaying and neutering our dogs is the best way to keep the pet population down and keep more dogs out of shelters. I don't think any of us can dispute that one major pro to having it done. What about the health side of it, though? Are there pros and cons to spaying and neutering your dogs when it comes to those factors? That's what we'll look at today!
Pros and Cons of Spaying or Neutering Your Dog
Virtually every single dog owner alive will at some point face the daunting question of whether or not to spay or neuter their pup. Depending on who you ask, the advice along with the fundamental facts can often vary a great deal. While both options come equipped with their specific set of pros and cons, it seems everyone has an opinion (and one that's concrete nonetheless.) You're probably wondering at this point: What do the experts suggest? With the wide-ranging assortment of differing views found on the web, it can be an exhausting effort to decipher. That's why we've compiled a comprehensive list of the most prominent pros and cons of spaying or neutering, so you can come to your own conclusion!
Pros of Spaying and Neutering
By spaying your female dog, you can effectively put an end to periods or menstrual cycles where your pup is in heat. During a heat, your little gal's genitals will swell, secreting a scent that is detectable as far as one mile. This gains the undesired attention of neighboring male canines. Also, both a male and female pet pup has a tendency to wander off in search of mates which can lead to behavior problems and even losing your dog altogether.
Aside from also avoiding the accompanying bloody discharge associated with menstrual cycle that is so inconvenient, spaying or neutering your dog will offer you peace of mind when leaving them to play alone in the yard or even going on recreational walks. Being cleaner and calmer, your affectionate female pup won't have to worry with accidental pregnancies or uterus/ovarian cancers. Males also gain the advantage of decreased health problems and behavioral improvements. More pros to spaying and neutering include:
Prevents uterine infections and prostate disorders: female dogs who aren't spayed are prone to a very serious and life-threatening infection called pyometra. For males, neutering reduces the risk of issues like enlarged prostate or other conditions.
Prevents false pregnancies: did you know that an unspayed dog can go through a pregnancy without ever actually getting pregnant? False pregnancies may not result in real puppies but they can result in very real issues for your dog.
May save you money! In some areas, licenses are cheaper if you have a spayed or neutered dog. Although licenses aren't really that expensive to begin with, even saving a few dollars a year is still something!
Less aggression and hyperactivity: Neutered males often tend to be less aggressive and calmer overall than their unneutered counterparts. Note the words "tend to" there. This doesn't mean your active neutered boy is going to turn into a couch potato once he gets the "big snip," but if you have a mildly hyper and aggressive dog, neutering can help cut back on the behavior.
Cons of Spaying and Neutering
Like all things, spaying and neutering does have a few "cons."
Since your dog's endocrine system is affected in this process, hypothyroidism and weight gain are common side effects of spaying as well as neutering. In male dogs, the risk of obesity is actually tripled (source), compared to their nonneutered counterparts. Obesity can often lead to other medical issues including strains on the joints and even heart disease. Other cons include: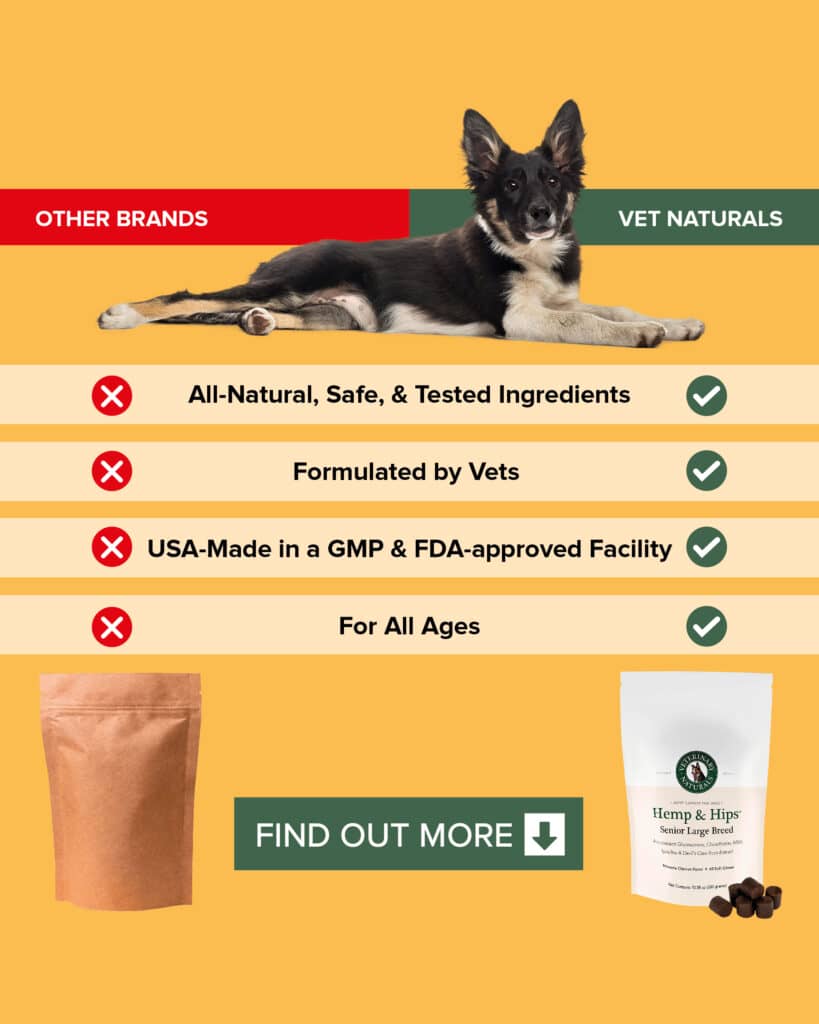 Increased risk of certain types of cancer: Both male and female dogs who undergo sterilization are at a higher risk for developing hemangiosarcoma, a cancer that affects the spleen or the heart.
Risk from anesthesia: There are always risks with putting your dog under. While these risks are typically rare, they can include respiratory failure and death. Fewer than 1% of adverse reactions to anesthesia result in death, however.
Neutering too early can wreak havoc on certain breeds: If you neuter your dog too early, you can set him up for a life of pain due to hip and joint problems. Certain very large breeds (the Irish Wolfhound, for example) shouldn't be neutered before their 1st birthday (or even up to 18 months) because those hormones help them grow properly.
It is also essential for pet parents to realize that these procedures both effectively sterilize your dog permanently. Therefore, your decision should always be absolute before the process. Unlike human sterilization procedures, there's just no way to reverse spaying and neutering.
In the end, unless you adopt from a shelter that requires it, the decision to spay or neuter your dog comes down to you. If you are leaning towards spaying or neutering, but worry about the potential negative health effects, talk to your vet. She may be able to help calm your fears by discussing the risks associated with your breed a bit better.
Have you ever encountered any of the cons associated with spaying or neutering? Tell us your experiences in the comments so other dog parents can learn!